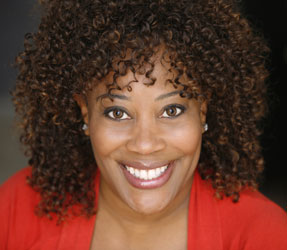 Every year, thousands of actors come to LA for "pilot season".  Most pilots don't go beyond the pilot stage and the ones that do at least 80% are cancelled with a four week period.  
Having just tested for two pilots myself, I thought I would share ten tips that could be helpful.
1.  Obtain a list of the pilots being produced and find out who is attached.  This can be found through a variety of different sources. The Hollywood Reporter and Variety have online editions that are linked to twitter and post up-to-the-minute updates on pilots.  
If you have a smartphone, you can download the ActorGenie app,which provides very valuable info regarding film and tv shows in pre-production.  Other sources for this information include www.castingabout.com and www.thefutoncritic.com. Read more
Elliot Gould starred in Ingmar Bergman's The Touch in 1971, the great Swedish director's first English language film. Gould began his acting career on Broadway in the 1960's, and by the end of the decade went on to became the embodiment of disenchanted youth culture in such films as Robert Altman's Korean War satire M*A*S*H, in which he played the maverick surgeon Trapper John and Bob & Ted & Carol & Alice, for which he received an Oscar nomination.
Time Magazine featured him on a cover in 1970, when he was at the height of his long and prolific career, calling him a "star for an uptight age." Some of his other notable films include A Bridge Too Far, Capricorn One, and a remake of The Lady Vanishes. Gould played the detective Philip Marlowe in Altman's 1973 film The Long Goodbye.
Gould's Broadway theatre credits include Irma La Douce, Say, Darling, I Can Get It for You Wholesale, Little Murders, and Drat! The Cat! Read more
Comic-Con: Sons of Anarchy's Theo Rossi, Ryan Hurst and Kim Coates stopped by the press room at Comic-Con to chat about the show and upcoming season of FX's hot show, which premieres September 11th.
All three love the show, what they do and who they play and you can tell that in the video below. That's what makes the show so great I think, every actor on the show believes in what they are doing and man, does it show on-screen.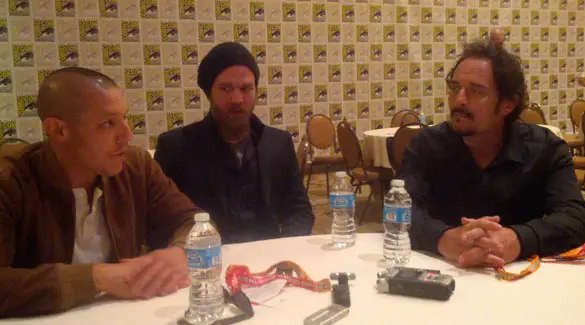 All three are accomplished actors: Theo Rossi studied acting at the Lee Strasberg Theater Institute in New York has appeared in TV shows Bones, Lost, Without a Trace, Veronica Mars, NYPD Blue, CSI: Miami, Lie to Me and has recurred on  Grey's Anatomy and Terminator: The Sarah Connor Chronicles. Kim Coates started his career in 1991 and hasn't stopped working since. On Broadway (A Streetcar Named Desire), TV (CSI, Entourage) and over 40 films (Black Hawk Down, Pearl Harbor). Ryan Hurst might be best known for starring in Remember the Titans opposite Denzel Washington but he's also appeared in Steven Spielberg's Saving Private Ryan, the Coen Brothers' The Ladykillers with Tom Hanks, We Were Soldiers with Mel Gibson and has even done voice work on Disney's Rango with Johnny Depp. 
In the interview, the guys chat about their characters, what the upcoming season will bring, Kurt Sutter and his vision and the what the next couple of seasons could bring.
Check it out below! Read more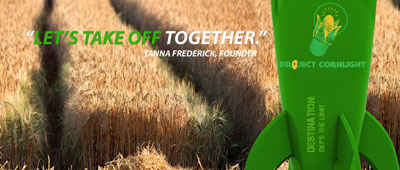 Actress Tanna Frederick's Project Cornlight's mission is to expand the film and performing arts industries in Iowa; to foster Iowa filmmakers, actors and writers; to give Iowans the opportunity to work with and learn from Hollywood professionals, and to stimulate the economy and tourism by growing artistically strong and commercially viable feature films from the Heartland. Project Cornlight will develop professional creative arts projects which utilize Iowa resources for locations, talent, crew, screenings, performances and presentations.
These actions will create Iowa jobs and stimulate economic activity as Project Cornlight encourages new opportunities for Iowa's creative workers. Project Cornlight is Co-Directed by Kimberly and John Busbee, two well known Iowa film industry professionals who also are working respectively as Casting Director/ Producer and Locations Manager/Production Supervisor for THE FARM, the first of the Project Cornlight film initiative to help revitalize the film industry in Iowa. Read more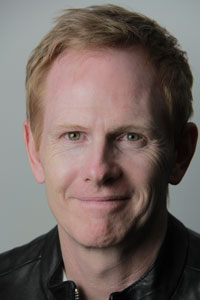 Written by David Patrick Green
OK, let's hope you now know what this article is about. Not really a request from Tourism Canada to suit up in a mosquito net and go on a canoe trip, but more of an invitation to look further into WTF is going on North of the border and if there's anything in it for you.
OK, so what is in it for you? Lots, even if you aren't willing to get on a dog sled and spend the weekend in an igloo.
Let's start with some facts…and then maybe some rumors and innuendo.
First off, there are two major and several smaller production centers in Canada. We'll look at the big guys first, shall we?
Vancouver is about a 21 hour drive (done it several times myself) or a three hour flight from Los Angeles . It is the largest production center in Canada in dollar terms with approximately $1.5 billion US spent in 2010 across the province of British Columbia and the total impact to the GDP in BC was $2.0 billion US. The total number of productions in 2010 was 230. This breaks down into 69 features, 43 series, and 134 MOW's, specials, mini-series, animations and pilots. Read more
Podcast: Play in new window | Download (Duration: 24:57 — 17.2MB)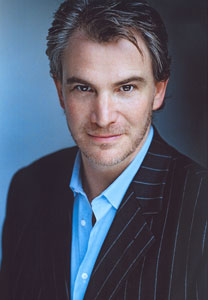 If you wake up one morning and have a sudden feeling of macabre, don't worry because that may just mean that The Addams Family have come to town. 
Yes, Gomez, Morticia, Uncle Fester and the rest of the gang are touring the country and as star Douglas Sills told me, the show is a "good 50 percent different" from what is currently on Broadway.
Sills, who plays Gomez, said that the producers recognized the Broadway version needed some changes, so  they added new songs and there's new plot elements that as he says, "give Gomez and Morticia a much stronger storyline." I've heard that this version is far superior and that Sills is fantastic as Gomez – I can't wait to see it personally!
Nominated for a Tony for his performance as The Scarlet Pimpernel, Sills has since then has performed the role in the touring production of that show, performed in regional theater and guest starred on TV shows like CSI and The Closer.
I talked to Douglas as he was getting ready for a performance in Detroit and he couldn't have been nicer. We talked about The Addams Family (2.0), life on the road and what it's like to be nominated for a Tony.
For more information about The Addams Family Tour and to get dates and tickets for your city, click here
For the full interview, click the audio link above or download it from iTunes Read more
Podcast: Play in new window | Download (Duration: 24:18 — 16.7MB)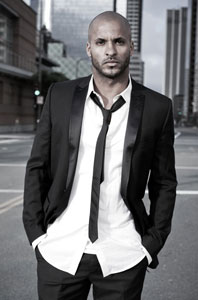 A big star in the UK, Ricky Whittle decided it was time to take a huge gamble with his career.
He had been working steadily back home where he started as a model than transitioned to acting. He nabbed a starring role on the hit soap, Hollyoaks, and was there from 2006-2011. But, as he told me, he soon realized that there was "a plateau."
"I could have happily have stayed where I was in the U.K.  I was doing very well.  I was working constantly," he said. "There's only so far you can go in the U.K." So, he packed up and moved to Bever-ly. Or, Santa Monica, to be exact.
When he got stateside, he didn't know anyone. He had a few meetings and by chance, met a manager and that's when things started rolling. He was quickly cast in the feature Austenland opposite Keri Russell, Jennifer Coolidge and Jane Seymour and soon after, was asked to join the cast of the VH1 series Single Ladies which will premiere this summer. 
I talked to Ricky about what it's like to come to LA after his years of success back home, the differences in shooting a show in the UK and the States and
For the full interview, click the audio link above or download it from iTunes
Follow Ricky on Twitter! Read more
After their successful run of Lombardi, a play about the NFL's most legendary coach, producers Fran Kirmser and Tony Ponturo decided to tackle two icons from another sport in their next play: basketball icons Larry Bird and Magic Johnson, who engaged in one of sport's most talked-about rivalries during their playing careers. 
The relationship between the two men, both on-the-court and off-the-court, is the basis of the play Magic/Bird, starring Kevin Daniels as Johnson and Tug Coker as Bird.  Coker spoke to the Associate Press about what he brings to the role beyond his size.
For Coker, who grew up a Boston Celtics fan, playing Bird on stage is pretty close to his dream come true.  He says, "I never thought people would pay to come and see me play basketball."  Read more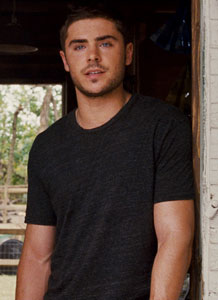 Zac Efron will next be seen in Lee Daniel's thriller The Paperboy, alongside Nicole Kidman, John Cusack, Matthew McConaughey and Scott Glenn. He also recently worked alongside Dennis Quaid in Ramin Bahrani's latest film and appears in the comedy Liberal Arts, Josh Radnor's directorial debut, which premiered to rave reviews at the Sundance Film Festival.
Previously, Efron starred in Garry Marshall's ensemble romantic comedy New Year's Eve and lent his voice to the animated feature Dr. Seuss' The Lorax. He also starred in the title roles of the fantasy romance Charlie St. Cloud and the comedy 17 Again, both from director Burr Steers, and as the lovable Link Larkin in 2007′s smash hit musical Hairspray, directed by Adam Shankman. As part of the all-star cast he shared a Critics Choice Award for Best Acting Ensemble, the 2007 Hollywood Film Festival Award for Ensemble of the Year, and was honored with a Screen Actors Guild Award® nomination for Outstanding Motion Picture Cast. In addition, he won an MTV Movie Award for Breakthrough Performance.
Efron also starred in Richard Linklater's Me and Orson Welles, an adaptation of the novel by Robert Kaplow, which premiered to rave reviews at the 2008 Toronto Film Festival. More recently, he starred in Kenny Ortega's High School Musical 3: Senior Year, which set a box office record for the highest grossing opening weekend for a musical. Read more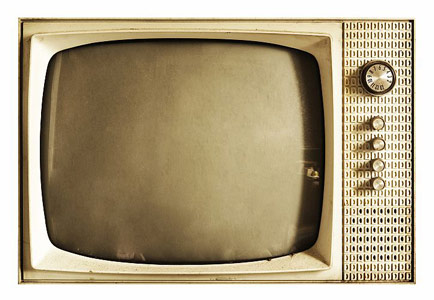 As anyone working in television can tell you, for every ultra-successful television series like Seinfeld, Friends, CSI, or NYPD Blue there are dozens of shows that don't make it past their first seasons — and dozens more that never make it past their first pilot episode. 
And while that is the breaks of show business, pilot season — the period between January and March in which scripts for new television series are considered and, in a handful of lucky cases, put into production — is often an intense period of gambling for television actors, who might work on several potential pilots over pilot season and end up with nothing come May, when studio executives decide on which pilots will go forward with a full-season order for a fall debut. 
An insightful article from New York Magazine written by producer Gavin Polone details how stressful the pilot season is for everyone involved, and how networks might go about revamping it to bring higher-quality shows to their channels. Read more