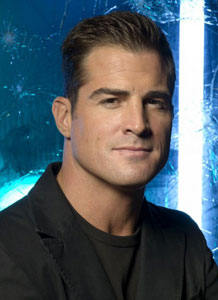 Things don't always go smoothly on set even after years of being on a series. That's exactly what happened to CSI: Crime Scene Investigation star George Eads.
The actor, who has been on the series since its debut in 2000, will be taking a leave of absence from the long-running series. He will appear in the first three episodes of the season and then will return at a later time that has yet to be determined.
A rep for CBS TV Studios told The Hollywood Reporter, "George Eads will not appear in several episodes during the first half of the season. We look forward to him returning to CSI very soon."
This time-out from the show is a result of Eads getting into an argument with an eight-months-pregnant co-writer of a recent episode. The 46-year-old actor was creatively unhappy with the way his character was written. Read more
A television series entering its twelfth season is expected to have some major cast upheaval, but CSI, which has been a popular series since its debut in 2000 is facing major casting changes: as previously reported, Laurence Fishburne (who has been a lead character since the ninth season) is not returning, and now the New York Post is reporting that Marg Helgenberger, who has been a member of the cast since the show's inception, will be leaving the show midway this season after 250 episodes.  Helgenberger apparently wanted to leave the show at the conclusion of the eleventh season but has agreed to remain until halfway through the season to give the long-running character the proper good-bye.
According to the article, Helgenberger's character Catherine Willows will be phased out of the show while her character's prominent role is taken over by D.B. Russell, a forensic scientist character who will be portrayed by television veteran Ted Danson.  Danson was initially hired to replace Fishburne, will now have an additional weight on his shoulders unless the show's producers decide to bring in another major character.
Read more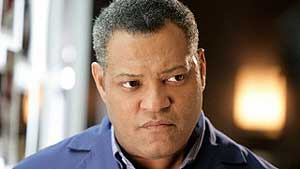 Emmy award winning actor Laurence Fishburne announced he will be leaving CSI after two and a half seasons. According to The Hollywood Reporter, Fishburne decided not to renew his deal to act in the drama.
Fishburne was the replacement for the much loved William Peterson, who left the show in 2008. The Once top rated show has seen a drop in ratings since Peterson's departure. This last month, the show hit its lowest rated season finale ever at a mere 11.4 million viewers.
CBS has recently announced that it will move CSI's time slot from Thursday 9pm to Wednesday at 10pm where it will now compete against Law And Order: SVU. CSI's 9pm slot will be replaced with J.J Abrams' new drama called Person of Interest.
Note to CSI fans:  with Abrams' taking over the slot let's hope CSI doesn't get LOST in the shuffle,  J.J. Abrams' certainly has had luck with numbers!
THURSDAY
Susane Lee
Grey's Anatomy
ABC
Mar 12th @ 9pm

THURSDAY
Wiley M. Pickett
CSI
CBS
Mar 12th @ 9pm

NOW PLAYING
Benton Jennings
Safety Geeks: SVI (Trailer)

NOW PLAYING
Kristina Hughes
Helicon (Trailer)
CSI actor Gerald McCullouch says he recently fought off a would-be thief on the New York subway system — his second encounter with a mugger.
According to New York Daily News, he was riding the subway in from New York's JFK Airport at 2 a.m. when a someone tried to grab his laptop.
The train was pulling into the Utica Boulevard station when I noticed someone cross in front of me. Just as the doors opened, he reached for the laptop, he said. I guess he thought he'd grab it and dash out the door, but I gave him a body shot to the chest.
McCullouch, who boxes three or four times a week, slugged the would-be robber. "Well, that's when he pulled a kitchen knife out of a black plastic bag," said the actor. "This thing must have had a blade 10 inches long. The other passengers started running out the door and into the next car. Then about 10 cops jumped on the train and got the guy handcuffed on the floor. I told them the guy had a knife. They found it hidden under a seat or something."
I gotta start to box…