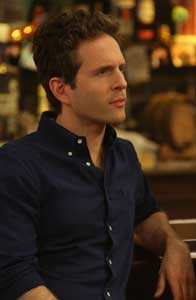 It's not every day that a show is asked to help launch a brand new network, but that's what happened with the gang at It's Always Sunny in Philadelphia. The cast took it in stride though. "[We were] mildly honored to be launching an entire new network.  Maybe slightly worried that it wouldn't work out, but not that worried," star Glenn Howerton said.
Well, they don't need to be worried because since the premiere, the show has kept their demo almost the exact same as it was when it aired on FX.
For the past nine season, Howerton has played Dennis and he told me in a recent conference call, that it's still fun. "I do enjoy playing bad guys," he said. That's why he loves playing the character. Also, "because the challenge is making Dennis, you know, likable even though he's such a despicable person."
In the interview, he talks more about playing Dennis, not getting any Emmy attention, auditioning for blockbuster movies and tons more.
It's Always Sunny in Philadelphia airs at 10pm on Wednesdays on FXX Read more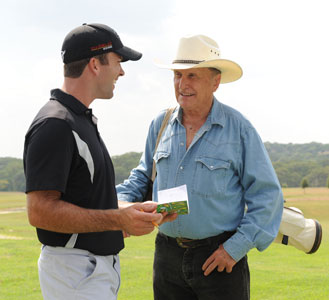 There are few actors I like as much on screen as Robert Duvall.  One could go on and on about the problems of The Godfather Part III, but as far as I'm concerned that film was doomed the minute they wouldn't pay Duvall to come back to play Tom Hagen.  Of course, other than the Godfather films Duvall has starred in a remarkable amount of quality films, and even in his eighties he refuses to stop looking for challenging and entertaining roles. 
He can be seen in this weekend's release Jayne Mansfield's Car, and in an interview with Reuters he had the opportunity to reflect on his career and his thoughts on how Hollywood has… or hasn't… changed. Read more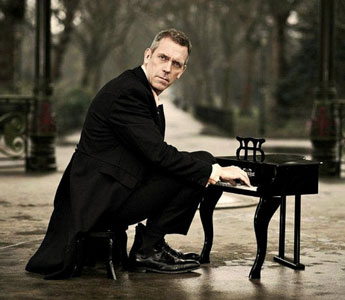 There's little debate that Hugh Laurie's Dr. Gregory House was one of the most intriguing television characters of the last decade, and along with that there's also little doubt that Laurie is an extremely talented actor.  So that might be why many people are surprised that Laurie's current magic project is… promoting his blues album?
Yes, in addition to being an actor Laurie is an accomplished pianist and is currently promoting his second album, Didn't It Rain. He spoke to Reuters about why he's so focused on his music in the wake of House ending in 2012. Read more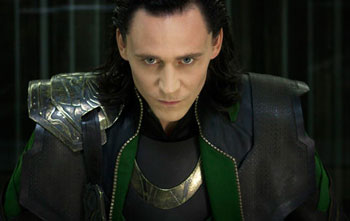 I've been a fan of comic books as long as I can remember (I pretty much learned how to read from Batman comics) and I can't think of any actor — past or present — who could be any better as Thor's brother/nemesis Loki as Tom Hiddleston.  He's just so damn good in the role that I'm a little disappointed that he won't be the big bad in Avengers 2.  However, I'm just as excited to see Hiddleston take on other roles… especially if they're villainous. In an interview with Entertainment Weekly, Hiddleston explains what is about him as actor that connects so well with bad guys.
Hiddleston starts by pointing out, "I think villains, really great villains, are always the most complex.  Because in their heart, there is always some kind of deeply complicated psychology that you need to unpack and un-knit and understand." Read more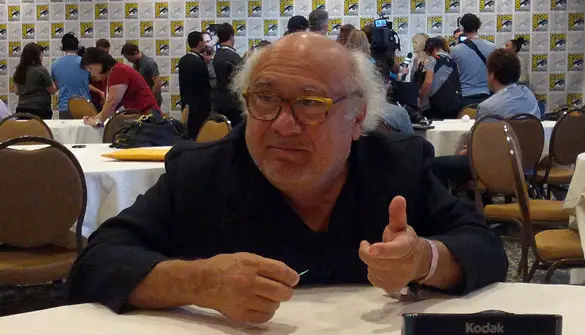 Comic-Con: Getting to spend five minutes with Danny DeVito is both good and bad. The good is that I got to hang out with Danny DeVito for five minutes! The bad is that I only got to hang out with Danny DeVito for five minutes!
I truly think Danny is fantastic and could have asked him 8 million questions but since this was a round table interview at Comic-Con, I'd be a jackass if I had dominated the interview. I did get to ask about his upcoming play, The Sunshine Boys, which he's going to star in with his former Taxi co-star Judd Hirsch this October in L.A. He also chats about It's Always Sunny, working with the cast (Charlie Day, Rob McElhenney, Glenn Howerton and Kaitlin Olson)and the big move to FXX.
Check it out below!
It's Always Sunny in Philadelphia premieres on September 4th on FXX Read more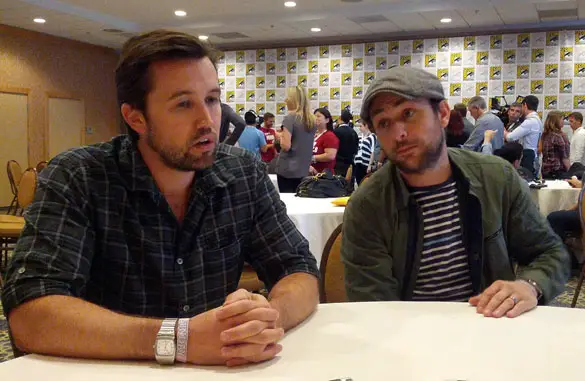 Comic-Con: Charlie Day and Rob McElhenney are two guys who are just plain 'ole fun to be around. I talked to them both at Comic-Con in a roundtable interview and even though they hung out for about 15 minutes, I could have talked to them for so much longer.
The show premieres for it's ninth season on FX's new network, FXX. People keep asking them if they're nervous of the move, but both said not at all. It's exactly the opposite, they're excited about being the flagship show on a new network. What's not to be excited about? It's obvious that the network trusts them and their show.
In this terrific interview, they talk about moving to FXX, if they're happy with their acting on past episodes, if they're thinking about the show even when they're on hiatus and having "Sunny" moments in real-life.
It's Always Sunny in Philadelphia premieres on September 4th on FXX Read more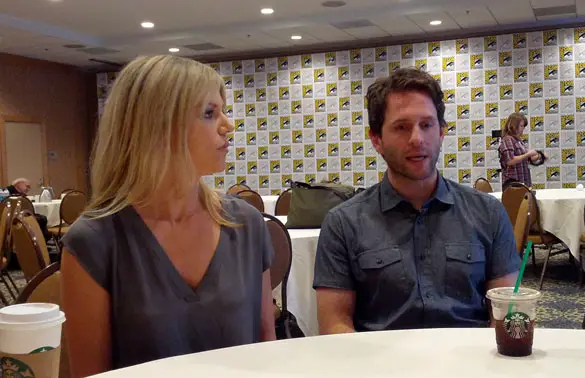 Comic-Con: It's Always Sunny in Philadelphia is moving to FX's new network, FXX, when it starts its ninth season on September 4th. Are stars Glenn Howerton and Kaitlin Olson worried about the move? Not at all. Glenn said that he knows they're helping launch a new network, but since he doesn't really have to do anything besides work on the show, he's all good.
I talked to Glenn and Kaitlin in a roundtable interview at Comic-Con and as usual, they were both great. I transcribed a bit of the conversation but most of it is on video and if you're a fan of the show, you should definitely watch it. In the video, Kaitlin talks about using an audio recorder for auditions and how she got a huge gash on her leg during one of the scenes. Glenn also talks about the big move to FXX and more!
Check it out below!
It's Always Sunny in Philadelphia premieres on September 4th on FXX Read more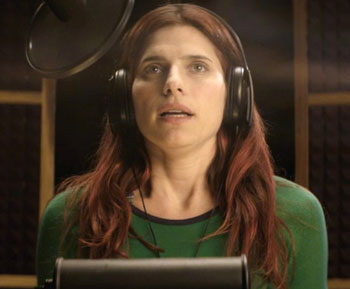 Lake Bell is one of the growing number of actors who have decided to go into business themselves.  Bell is the star, writer, and director of her film In a World…, which is about the male-dominated world of voiceover acting.  She spoke to The New York Post about working on the film and why she is so intrigued by voice acting.
Bell reveals that she utilized her voiceover skills while shooting the film to voice an unlikely character.  She says, "I always wanted to be an actor, but voice acting seemed like the ultimate acting tool, because you could be anyone. The blind voice will allow you to create characterizations that are different nationalities, different genders. Fun fact in the movie is that I play Gustav Warner's — played by Ken Marino — big fat Jewish agent guy on the other end of a phone throughout the movie. That's not something I get traditionally cast as." Read more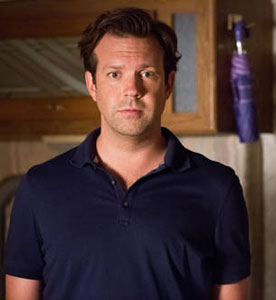 Jason Sudeikis is familiar to most television audiences for his work on Saturday Night Live. After ten years on the show, two years as a writer and eight years as a cast member, the comedian is moving on to other projects.
Sudeikis sat down with actor Michael Keaton for Interview magazine to talk about his style of comedy where he doesn't play the material like it is comedy. He tries to find the inner workings of the character to discover where the comedy emerges.
One of the We're the Millers star's favorite moments to play are the transitional moments. He described his approach to making those moments work on-screen.
Sudeikis shared, "I'm always a fan of those smaller moments. In my head, I sort of go about performing a comedy show like it's not a comedy show. I made the choice to move to Chicago to try Second City because of guys like Scott Adsit, who was on 30 Rock, and Kevin Dorff, who did Conan for years. Those are my heroes, and they were great actors, but they didn't push, in the sense of, "Oh, I get either three little laughs here or I just sort of save it all and I get one big laugh …" Those guys played it real and that's what I liked." Read more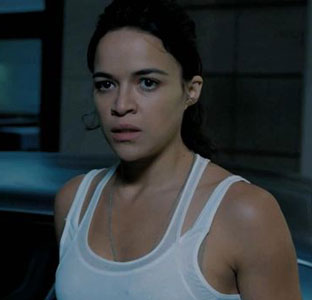 Michelle Rodriguez has no problem speaking out about the lack of good roles for women in Hollywood.
"The drive behind the majority of female characters is, 'Let's have the girl let the bad guys in.' Or, 'Let's give the lead guy something to save,'" she said in an interview with The Los Angeles Times.  "It's typical of Hollywood decisions that don't work anymore.  You can be kickass and a sexy woman.  You can't just write the female off with wackness.  It's hard for a woman in this business.  I always have to redevelop the script for my character to be involved.  It sucks!" Read more