It might be hard to believe, but when Neil Patrick Harris takes the stage in Hedwig and the Angry Inch in the spring it will be the first time in nearly a decade that Harris has been in a Broadway musical. Sure, in the meantime we've seen Harris sing, dance, host the Tonys (four times) and direct the Off-Broadway play Nothing to Hide, but Harris hasn't been in a Broadway musical since Assassins had a brief run in 2004.
Yet as he tells The New York Times, performing as the titular transgender woman from East Berlin in the Broadway debut of the 1998 Off-Broadway hit is the exact opposite of taking it easy. Read more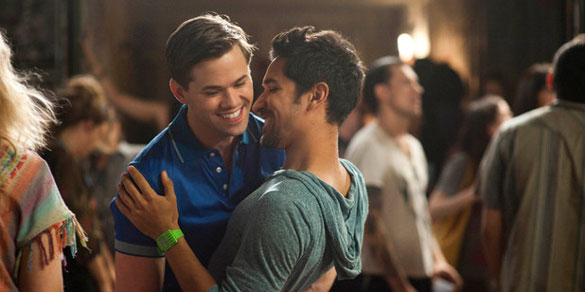 Andrew Rannells has had an incredible rise to the top after his successful Broadway run in The Book of Mormon. After starring in last season's The New Normal on NBC, he found himself back on HBO's Girls as the quick-witted Elijah.
He talked about his return to the Lena Dunham-helmed series with Vulture.
"I was supposed to do one episode, the North Fork episode, and then, as luck would have it, the show that I was on, on NBC, The New Normal, was canceled," he said. "Lena Dunham and Jenni Konner called within 45 minutes of that show being canceled and said, 'Just come back. Just come back to us. You always have a place here at Girls.' And I felt so taken care of and protected by them, and very, very lucky to be a part of the show again. So they sort of adjusted some things and shoved me back in the show." Read more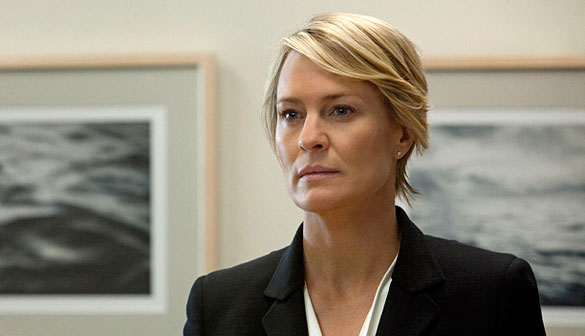 Robin Wright is hot off the awards show podium with a win for Best Actress in a TV Series, Drama for House of Cards at the Golden Globes in January. However, the actress is not one to rest on her laurels. She's stretching herself even further on the second season of the Netflix show.
This season she's directing an episode after talking with co-star Kevin Spacey about his own desire to direct in their sophomore season.
Wright revealed,"I said, 'I want to, too,' and I kept saying that to multiple parties. They said, 'Yeah sure,' and I just kept saying it over and over. I was and am serious. I'm tired of biting my tongue. As an actor, I had noticed very vividly that very few directors know how to direct actors, because they haven't done it. I'm not at all sure I know what I am doing, but I know what brings good work out of actors." Read more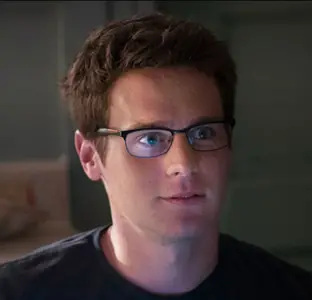 Jonathan Groff is one of those lucky Broadway actors who has moved very fluidly into the TV and film world. From Broadway shows like Spring Awakening to his latest series Looking, the 28-year-old actor spoke to IndieWire about his work on the new HBO show about a group of gay friends living in San Francisco.
Groff talked about the low-key way the series is shot and how it adds a very organic feel to the storyline.
"I've never worked this way before. Andrew [Haigh] has a very specific way of creating naturalism on set — he's not precious about the writing of scenes. If something doesn't feel right or doesn't seem like it's the right line, he's like 'Just cut it or change it or whatever,'" said the Broadway actor. "He's very laid-back, and so when he says 'we're gonna do a little improv'… The word 'improv' always makes me feel a little anxious, because I always feel like we'll have to pull props out of a bag and find 800 different ways to talk about a stick, the way you do in theater school. But his version of improv is however you make it feel real to you." Read more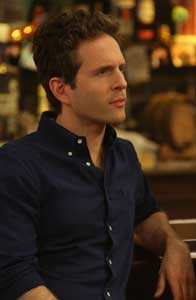 It's not every day that a show is asked to help launch a brand new network, but that's what happened with the gang at It's Always Sunny in Philadelphia. The cast took it in stride though. "[We were] mildly honored to be launching an entire new network.  Maybe slightly worried that it wouldn't work out, but not that worried," star Glenn Howerton said.
Well, they don't need to be worried because since the premiere, the show has kept their demo almost the exact same as it was when it aired on FX.
For the past nine season, Howerton has played Dennis and he told me in a recent conference call, that it's still fun. "I do enjoy playing bad guys," he said. That's why he loves playing the character. Also, "because the challenge is making Dennis, you know, likable even though he's such a despicable person."
In the interview, he talks more about playing Dennis, not getting any Emmy attention, auditioning for blockbuster movies and tons more.
It's Always Sunny in Philadelphia airs at 10pm on Wednesdays on FXX Read more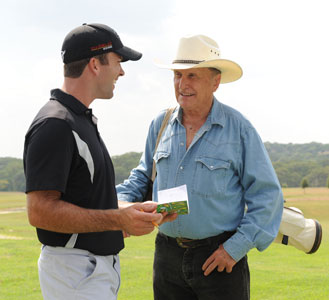 There are few actors I like as much on screen as Robert Duvall.  One could go on and on about the problems of The Godfather Part III, but as far as I'm concerned that film was doomed the minute they wouldn't pay Duvall to come back to play Tom Hagen.  Of course, other than the Godfather films Duvall has starred in a remarkable amount of quality films, and even in his eighties he refuses to stop looking for challenging and entertaining roles. 
He can be seen in this weekend's release Jayne Mansfield's Car, and in an interview with Reuters he had the opportunity to reflect on his career and his thoughts on how Hollywood has… or hasn't… changed. Read more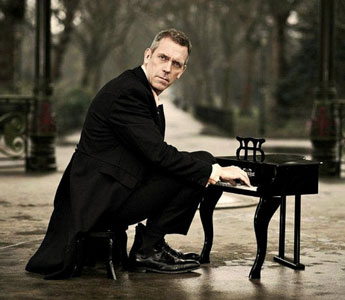 There's little debate that Hugh Laurie's Dr. Gregory House was one of the most intriguing television characters of the last decade, and along with that there's also little doubt that Laurie is an extremely talented actor.  So that might be why many people are surprised that Laurie's current magic project is… promoting his blues album?
Yes, in addition to being an actor Laurie is an accomplished pianist and is currently promoting his second album, Didn't It Rain. He spoke to Reuters about why he's so focused on his music in the wake of House ending in 2012. Read more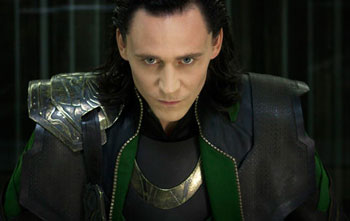 I've been a fan of comic books as long as I can remember (I pretty much learned how to read from Batman comics) and I can't think of any actor — past or present — who could be any better as Thor's brother/nemesis Loki as Tom Hiddleston.  He's just so damn good in the role that I'm a little disappointed that he won't be the big bad in Avengers 2.  However, I'm just as excited to see Hiddleston take on other roles… especially if they're villainous. In an interview with Entertainment Weekly, Hiddleston explains what is about him as actor that connects so well with bad guys.
Hiddleston starts by pointing out, "I think villains, really great villains, are always the most complex.  Because in their heart, there is always some kind of deeply complicated psychology that you need to unpack and un-knit and understand." Read more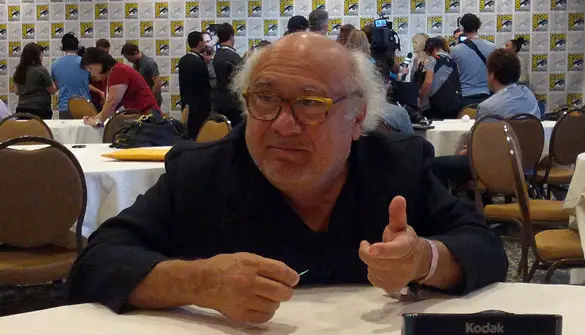 Comic-Con: Getting to spend five minutes with Danny DeVito is both good and bad. The good is that I got to hang out with Danny DeVito for five minutes! The bad is that I only got to hang out with Danny DeVito for five minutes!
I truly think Danny is fantastic and could have asked him 8 million questions but since this was a round table interview at Comic-Con, I'd be a jackass if I had dominated the interview. I did get to ask about his upcoming play, The Sunshine Boys, which he's going to star in with his former Taxi co-star Judd Hirsch this October in L.A. He also chats about It's Always Sunny, working with the cast (Charlie Day, Rob McElhenney, Glenn Howerton and Kaitlin Olson)and the big move to FXX.
Check it out below!
It's Always Sunny in Philadelphia premieres on September 4th on FXX Read more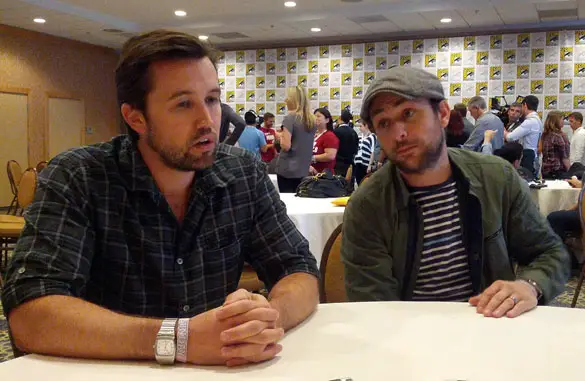 Comic-Con: Charlie Day and Rob McElhenney are two guys who are just plain 'ole fun to be around. I talked to them both at Comic-Con in a roundtable interview and even though they hung out for about 15 minutes, I could have talked to them for so much longer.
The show premieres for it's ninth season on FX's new network, FXX. People keep asking them if they're nervous of the move, but both said not at all. It's exactly the opposite, they're excited about being the flagship show on a new network. What's not to be excited about? It's obvious that the network trusts them and their show.
In this terrific interview, they talk about moving to FXX, if they're happy with their acting on past episodes, if they're thinking about the show even when they're on hiatus and having "Sunny" moments in real-life.
It's Always Sunny in Philadelphia premieres on September 4th on FXX Read more