A Million Hits is an AFTRA pilot.
Synopsis: A buddy comedy about 2 teenage boys who make funny videos to post on-line and their quest to get a million hits. The boys want want fame, fortune, and hot chicks.
JOEY PAUL CASTING
HOLLYWOOD CENTER STUDIOS
1040 N. LAS PALMAS
BLDG 26 1ST FLOOR
LOS ANGELES, CA 90038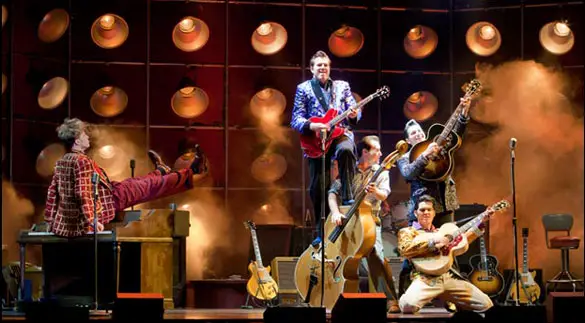 I love most anything from the 50's, especially the music. Growing up, I listened to Elvis and Jerry Lee Lewis, read their biographies and even grew to love that awful Lewis biopic, Great Balls of Fire, starring Dennis Quaid. And a couple years back, I even went to that grand mecca of rock and roll, Sun Studios in Memphis.
I loved – and still do love – the music so I'm not sure why, when I had the opportunity to see Million Dollar Quartet on Broadway a handful of times, I always decided to see another show. It won a Tony Award for Levi Kress who played Jerry Lee Lewis and was also nominated for Best Musical and Best Book of a Musical.  
After finally seeing the show last night at the San Diego Civic Theatre, I'm admitting that I'm a big dummy because the show is wonderful.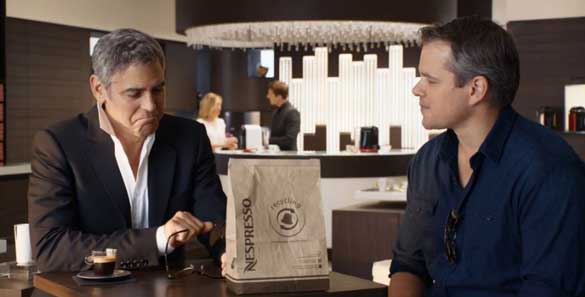 Matt Damon gets paid a lot for his movies, but  $200,000 a second?  No way, he just gets that for commercials.
Believe it or not, Damon was reportedly paid $3 million for a 15 second appearance in a Nespresso ad starring Hollywood buddy George Clooney.  The commercial was directed by Grant Heslov, who is a producer and co-writer of the upcoming film, The Monuments Men, which stars Clooney and Damon (Clooney also co-wrote and directed the film).   Read more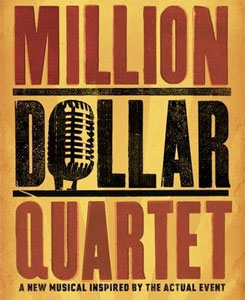 MILLION DOLLAR QUARTET, the hit musical with productions in New York, Chicago and touring across North America, is launching a national casting search seeking musicians/actors for the roles of Elvis Presley, Johnny Cash, Jerry Lee Lewis, and Carl Perkins for future replacements and understudies for the Chicago and touring productions.
Open casting calls will be held in the following cities:
LAS VEGAS, NV – Thursday, June 14 (11 AM – 3 PM) at BackStage Dance Studio II (3425 BackStage Blvd).
LOS ANGELES, CA – Sunday, June 24 (11 AM – 3 PM) at Screenland Studios (10501 Burbank Blvd in North Hollywood).
AUSTIN, TX – Wednesday, June 27 (11 AM – 3 PM) at the Long Center for the Performing Arts (701 West Riverside Drive).
Candidates should prepare a song that was made famous by one of the four members of the MILLION DOLLAR QUARTET and they must be able to accompany themselves on acoustic guitar, electric guitar, or piano. Acting experience is not essential, but candidates must be able to convincingly portray the characters. Candidates for Elvis Presley, Johnny Cash, or Carl Perkins should bring their own guitar (acoustic or electric). A piano will be on site for anyone auditioning for the role of Jerry Lee Lewis. Read more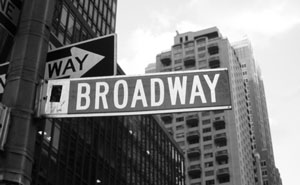 Now this will leave some damage.
As everyone knows from the wall-to-wall news coverage, Hurricane Irene swept through the Eastern Seaboard.  Although some places were hit hard, New York City escaped with relatively minor damage.  However, because the actual severity of the hurricane could not be predicted, several safety precautions were taken in Manhattan to limit the potential cost to human life.  One of the most significant moves was the suspension of public transportation, which in part lead to the cancellation of Broadway shows for the weekend.  This is even more significant if you take into account that many shows, like Billy Elliot and the Lion King, have two performances on weekend days (forcing the cancellation of up to four shows over a two-day period).
So it's no surprise that Broadway took in 36% less money than it did for the same week last year ($11.62 million vs. $18.15 million) with an equally huge drop in attendance (from 204,265 last year to 130,853 this year).  Obviously that is a significant drop that shows just how important summer weekend business is for Broadway productions.   Read more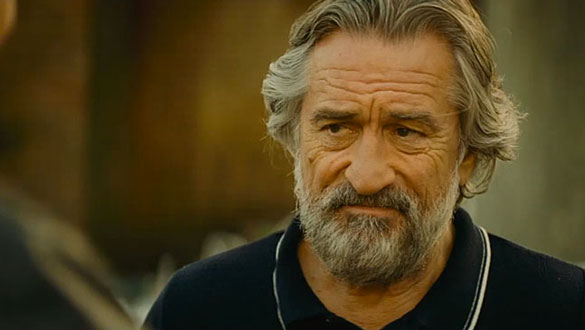 In 2013, Robert De Niro left his sixth decade behind when he turned 70 in August. He also left behind six movies of varying quality, though five of those six 2013 films vary from "awful" to "really awful."
De Niro's role choices in recent years have made him an easy target, but it's important to note just how far he's fallen from his peak as an actor.  He was generally considered one of the greatest film actors of all time from his 1973 starring role in Mean Streets through 1997, when he starred in three really good movies: Cop Land, Wag the Dog, and Jackie Brown.  During that period he was rarely in a dud as evidenced by his two Oscars (for The Godfather: Part II and Raging Bull) and his four other nominations from 1975 to 1992.  Yet since 1997 he's been in far more misfires than hits, though his praised supporting role in 2012′s Silver Linings Playbook brought him his first Oscar nomination in twenty years.  Many speculated that the nomination would fuel a comeback of sorts for De Niro to return to the types of roles that made him such an icon. Read more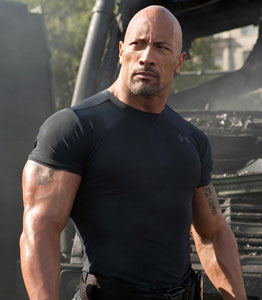 There's a reason why you don't see Dwayne "The Rock" Johnson in a wrestling ring much anymore: he's traded in his wrestling championships to become the 2013 box office champion as the highest grossing actor of 2013 according to Forbes.
Johnson had two major hits in the past year (Fast & Furious 6 and G.I. Joe: Retaliation) and two smaller hits (Pain and Gain and Snitch), with a cumulative box office of $1.3 billion.  That quantity puts Johnson over the top of Robert Downey Jr., who starred in the highest grossing film of the year (Iron Man 3) but only made that single film (still, he comes in right below Johnson at $1.2 million).  Johnson's Fast & Furious co-stars Vin Diesel and the late Paul Walker also made the list (#4 and #6, respectively), mostly because of the success of that franchise's latest entry. Forbes' data looked at worldwide box office earnings for films released between June 2012 and June 2013. Read more
Aft
er a half dozen cast injuries, over $12,000 in fines for safety violations, hundreds of late night jokes, $75 million in production costs, millions of dollars more in worldwide advertising, and over 1000 performances, Spider-Man: Turn Off the Dark will reportedly close on Broadway in January.  It brings to a close the most expensive and one of the most controversial Broadway shows of all time without recouping its immense costs for its producers.
What exactly went wrong for the production?  Well, actually, seemingly everything did.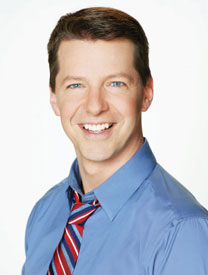 Okay, so I haven't watched an episode of Sean Hayes' new NBC series, Sean Saves the World.  Apparently I'm not alone: with an average of 3.4 million viewers for its first several episodes, Sean Saves the World is already in cancellation territory, or, at the very least, won't be renewed. 
Though reviews have been pretty bad and the show airs opposite popular shows Glee (Fox), Grey's Anatomy (ABC), and the new Robin Williams series The Crazy Ones (CBS), in an interview with The TV Page Hayes lays the blame on NBC and the channel's overall lack of viewers.
One thing Hayes recognizes is that NBC isn't the hit-maker it was when Hayes' previous sitcom, Will & Grace, was one of NBC's biggest hits.  He claims, "To me, [the show] is working.  It's just the struggle of the elephant in the room which is 'how do you get viewers to NBC?' NBC programs great shows, it just doesn't have the eyeballs CBS does."  In fact, he insists that the show is one of the best sitcoms on television, adding, "Even if I wasn't on the show, it'd be the funniest sitcom, to me, on the air right now. I watch it and go, 'Well, this is really f–king funny.' I wouldn't change anything right now, I think it's all working." Read more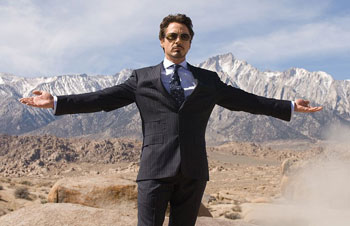 Earlier this week news floated out that Robert Downey Jr.'s long in the works Pinocchio movie might get an odd twist — Downey could end up playing both Geppetto and the famous puppet.  While that might sound like the most terrible idea since Roberto Benigni decided to play the wooden puppet as a fifty year old man, chances are that studios will go for it.
Why's that?  Because Downey's films make a tremendous amount of money, which is why he tops Forbes' annual list of highest paid actors in Hollywood.  According to the magazine, Downey earned $75 million between June 2012 and June 2013, though during that time Downey only appeared in two films.  Of course, those films were The Avengers and Iron Man 3, which have made nearly three billion dollars at the box office combined.  And although The Avengers was an ensemble movie, Downey was paid more than anyone else, including director Joss Whedon. Read more