Movie Review: 'The Longest Week' Starring Jason Bateman, Olivia Wilde & Billy Crudup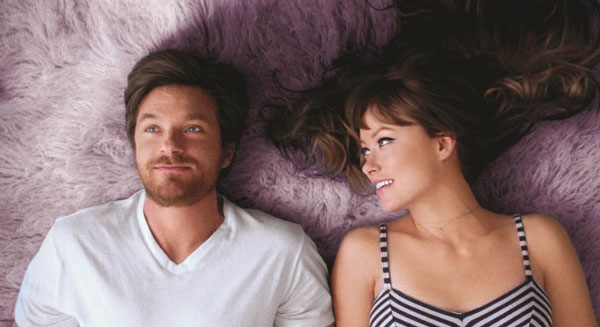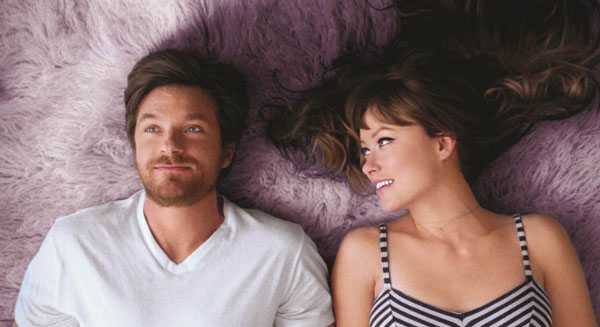 If you're a fan of Wes Anderson, you might want to check out The Longest Week because it's got the look and feel of a Wes Anderson movie, minus that whole Wes Anderson part.
Directed by Peter Glanz and starring Jason Bateman, Olivia Wilde and Billy Crudup, the film is about a guy named Conrad Valmont (Bateman). He's the kind of person who's gotten too much education for his own good. You know the guy, always in his head, vapid and never really has a true personal moment unless it benefits them.
He was brought up rich, living in his parent's luxury hotel in New York City. When his parents announce their divorce and they're cutting him off, he's stuck for what to do. He ends up on the doorstep of his old pal, Dylan (Crudup), who's equally vapid and uninteresting.
Conrad ends up falling for Dylan's girlfriend, Beatrice (Wiilde) (who in yet another Anderson reference, looks like she walked right off the set of The Royal Tenenbaums) as he tries to keep his now-gone fortune a secret.
The whole story takes place in a week and boy, does it feel like it sometimes.
I know imitation is the sincerest form of flattery, but the static camera, dialogue and all style but little substance (something I find in most of Anderson's films) make it difficult to watch. The characters are played as such upper-class intellectuals that there is no way anyone can feel any sympathy for them. If it were played for more comedic effect, then we could laugh at what's happening but it's just not the case.
These are people I'd never want to be in the same room with, why would I want to spend an hour and a half listening to them talk their junk-intellectualism?
The cast is fine but there aren't any moments the audience can grab onto and feel some kind of kinship to them, good or bad.
When Conrad eventually man's up, we're supposed to be happy he's seen the proverbial light. I was just happy I saw the actual light and could head home.
Director: Peter Glanz
Writers: Peter Glanz, Juan Iglesias
Cast: Jason Bateman, Olivia Wilde, Billy Crudup, Tony Roberts, Jenny Slate
http://www.dailyactor.com/wp-content/uploads/2016/02/david-harewood-supergirl.jpg
David Harewood on 'Supergirl' and How He Was "Struggling to Get a Handle" on His Character
Harewood reveals how he relates to the character and how he eventually got comfortable playing him.
http://www.dailyactor.com/actors-on-acting/david-harewood-supergirlstruggling-to-get-a-handle-on-his-character/
http://www.dailyactor.com/wp-content/uploads/2016/01/Jeff-Daniels.jpg
Jeff Daniels Remembers a Terrible Audition for a Diane Keaton Movie
One actor that knows the ups and downs of the audition process is Jeff Daniels.
http://www.dailyactor.com/actors-on-acting/jeff-daniels-terrible-audition-diane-keaton-movie/
http://www.dailyactor.com/wp-content/uploads/2016/02/Jennifer-Jason-Leigh-The-Hateful-Eight.jpg
Jennifer Jason Leigh on Her First-Ever Oscar Nomination: "It's kind of phenomenal"
"He knew that I could, in his words, 'act the … out of it' and I'm not afraid to take a risk in terms of acting" Jennifer Jason Leigh on Quentin Tarantino
http://www.dailyactor.com/actors-on-acting/jennifer-jason-leigh-oscar-nomination/
http://www.dailyactor.com/wp-content/uploads/2016/02/Forest-Whitaker-Hughie-Broadway.jpg
Forest Whitaker on Making His Broadway Debut in 'Hughie': "His rhythms are starting to invade inside of me"
"I want to get better as an actor, to keep trying to work harder, trying to discover something different" - Forest Whitaker
http://www.dailyactor.com/actors-on-acting/forest-whitaker-broadway-debut-hughie/
http://www.dailyactor.com/wp-content/uploads/2016/02/alicia-Vikander-Ex-machina.jpg
Alicia Vikander on the Her First Trip to L.A. and the Acting Tip 'Ex-Machina' Director Alex Garland Gave Her
"You [get immersed in] a film and of course you think that that is it. And then you go away and you read a new script and you have a new crush" - Alicia Vikander
http://www.dailyactor.com/actors-on-acting/alicia-vikanderacting-tip-ex-machina-director-alex-garland-gave-her/