Interviews

Q & A: Lili Taylor and Minka Kelly Talk 'Almost Human', How They Got Their Roles and Imagination
Lili: Imagination is "one of the fuels for an actor"

Q & A: J.J. Abrams Talks 'Almost Human', the Cast and 'Star Wars'
J.J.: "I think that this show has a level of humor that is distinct from what we've done"

Interview: Josh Young on 'Evita', Playing Che and Being Nominated for a Tony
Josh on his Tony Nomination: "I feel like I have expectations now to live up to now"
Click Here For More Interviews!
Acting Advice

Dear Hollywood: An Open Letter From Annie Wood
Annie asks Hollywood to consider….

How To Act Like You're Already A-List
Dallas has 3 suggestions on how to take charge of your career!

Moving From A Small Town To A Major Market
Before moving from a small town to a major market, you must make a business plan
Want To Read More Columns? Click Here!

Latest News
Geoffrey Rush Helped 'The Book Thief' Co-Star "Steal" Books
October 31, 2013 | Leave a Comment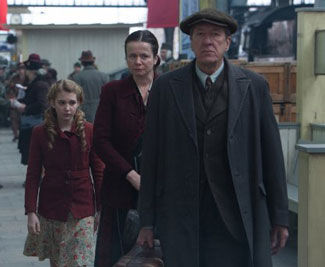 One of the drawbacks of having a job in which you interact with celebrities is that EVERYONE in my life literally asks the same question after I mention that I've met/interviewed/seen a celebrity: "Is he/she nice?"  I often point out that they're supposed to be nice to me because our interactions are in a business engagement.  It isn't like we had lunch and played a round of golf.  Of course, that does little to stop the questions. I'll even say, "I only spoke to him/her for about twenty seconds" and someone will still ask "Yeah, but was he/she nice?"
However, I do have an actual answer to the question of "who is the nicest celebrity you've ever met?" That honor goes to Geoffrey Rush, who took extra time out of his schedule to answer questions from me even though he had a thousand other people wanting to talk to him and publicists trying to drag him away.  And after reading a story on Vulture, it confirms what I've always thought about him.  Continue »
Matthew McConaughey on the Possibility of an Oscar Nomination for 'Dallas Buyers Club': "If that happened that's wonderful"
October 30, 2013 | Leave a Comment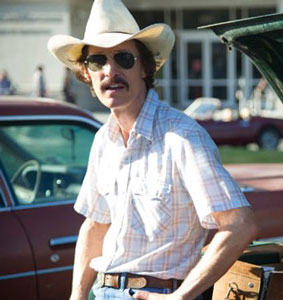 There was a time when I would point to Matthew McConaughey's first movie role — David Wooderson in Dazed and Confused — as his best role in an inconsistent career overshadowed by performances in silly romantic comedies.  But over the past two years McConaughey has constantly challenged himself as an actor in films like Killer Joe, Bernie, Mud, and now Dallas Buyers Club. 
In Dallas Buyers Club, McConaughey portrays Ron Woodroof, a real-life Texas man who was diagnosed with HIV and defied the government by creating an organization that imported life-saving drugs from other countries, keeping himself and dozens of others alive in an era when life expectancy for those with HIV was brief.  McConaughey spoke about his transformation (both physically and mentally) into Woodroof and what he thinks of the awards buzz his performance is generating. Continue »
Hayden Panettiere on Her Acting Dry Spell Between 'Heroes' and 'Nashville': "It hit me like a ton of bricks"
October 30, 2013 | Leave a Comment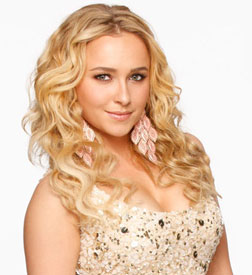 It's hard for a teen star to navigate the waters when transitioning to a career as an adult actor. For Hayden Panettiere, there were a few bumps in the road, but the actress understands that it was all a part of the process.
In an interview with HuffPost Entertainment, the 24-year-old ABC star talked about the differences between her Nashville character and her breakthrough role on NBC's Heroes.
"Nashville was perfect timing with the perfect character," the petite actress said. "Juliette is so not the good girl that I played on Heroes, but she has to put on the facade as a good girl to get what she wants. Juliette is tough, but when she cries, she means it: She's a very damaged young woman running from a dark past. How much more perfect could I ask for?" Continue »
Condola Rashad on African-American Actors and Shakespeare: "Shakespeare is for everybody"
October 29, 2013 | Leave a Comment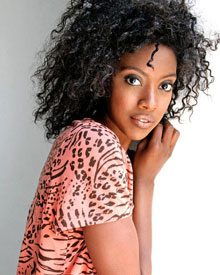 For a long time the only chance someone of African descent had of starring in a Shakespeare tragedy was the title role of Othello, and even that was off-limits when the role was played (as it often was) by a white actor in blackface. 
Not only has that thankfully changed, but Broadway is currently seeing its first interracial Romeo and Juliet with Orlando Bloom as Romeo and Condola Rashad as Juliet.  Condola is the daughter of The Cosby Show actress Phylicia Rashad and has already had roles on Broadway, film and television since she begin acting in 2009. 
She spoke to NPR about the relationship actors of African descent have with Shakespeare and what sets her production of the well-known play apart from centuries of others. Continue »
'Dallas Buyers Club' Star Jared Leto Stayed in Character for 25 Days Both On and Off Set
October 29, 2013 | Leave a Comment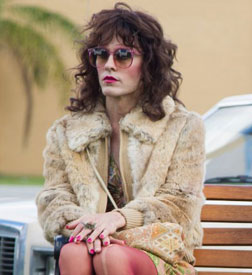 The media has been talking all year about Matthew McConaughey's weight loss for the upcoming film Dallas Buyers Club, but fans of Jared Leto might not even recognize the actor in the movie. Leto plays a transsexual who is suffering from both a drug addiction and AIDS.
The actor lost almost 30 pounds to play the role and weighed only 116 lbs. when he stepped on set. He talked to The New York Times about how his physical appearance affected his acting choices.
The 41-year-old actor said, "It's a great tool. It changes the way you walk and talk and think and feel, the way people treat you, the choices you make."
Playing the character Rayon involved transforming from a man to a woman who wears makeup, heels, a wig and a dress. Leto focused in on the emotional side of the story as well by talking to transgender people about their lives. Continue »
Actor in New York Play Collapses on Stage… But Doesn't Break Character
October 29, 2013 | 1 Comment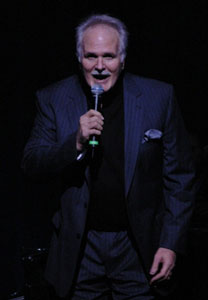 While the ideal is to see a theatrical performance that is as close to the intention as possible, it's always special to see a performance that differs from the expectations of the cast and crew. 
But when an actor falls ill during a performance it can certainly be a scary thing, even when the actor in question unintentionally picks an extremely appropriate moment to make his unexpected exit, as Jerry Lanning did during the October 18 performance of And Give Us the Shadows in Croton Falls, New York, a play by Swedish playwright Lars Noren in its American premiere about the final years of the playwright Eugene O'Neill, according to The New York Times.
In the play Lanning portrays the aged, alcoholic Eugene O'Neill.  The New York Times reports that on that night Lanning delivered O'Neill's line, "I can barely walk" and began to fall over.  Continue »
Alec Baldwin Takes on the Movie Industry: It's a "fetid septic tank"
October 28, 2013 | Leave a Comment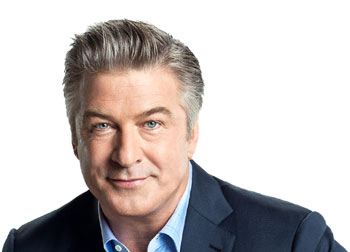 With so much talk about the current television slate being the new golden age of TV, it's the perfect time for the upcoming documentary Seduced and Abandoned. The doc, produced by Alec Baldwin and directed by James Toback, focuses on the current state of the movie industry.
Baldwin chatted with the Associated Press about his film and his thoughts on the medium that first brought him fame.
The 30 Rock actor explained his view on what is happening in the industry, "You wind up not having any faith in it, in terms of having a career at it." Continue »
'The Model Apartment' Star Diane Davis Paddled in a Canoe with an iPad to Audition for her Star-making Role
October 28, 2013 | Leave a Comment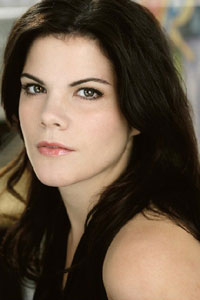 Diane Davis may not be a familiar name to you, but she's making waves in the New York theatre scene. The actress is currently starring in The Model Apartment by Donald Margulies at Primary Stages.
The 1988 revival's storyline revolves around a character named Debby who is suffering from mental illness and obesity. Her journey takes her from New York to Florida as she follows her parents south. Davis also plays a secondary role as her father's daughter Deborah who died in the Holocaust. This duality has earned her raves from New York Times theater critic Ben Brantley.
When the 35-year-old actress found out about the audition for the dark play, she was in the Canadian wilderness away from technology and electricity. She really wanted the role, so she made every effort to make the audition happen. Continue »
Director of National Youth Theatre Says "You don't need to learn how to act, you need to learn how to sell yourself"
October 28, 2013 | Leave a Comment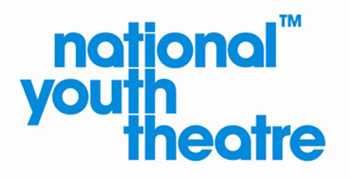 Plenty of talented and famous actors never went to drama school, and I'm sure while some of them would recommend that people take acting classes others would recommend against it. 
But one person you wouldn't expect to call acting schools a waste of money is the artistic director of a program that counts the likes of Daniel Day-Lewis, Helen Mirren, Ben Kingsley, Matt Smith, Rosamund Pike and Daniel Craig among its alumni.  But that's exactly what Paul Roseby, who has been the artistic director of the National Youth Theatre (NYT) since 2004, is saying about drama school. Continue »
Jude Law on Why Making Films is "Boring" and Trashing His Body for 'Dom Hemingway'
October 28, 2013 | 1 Comment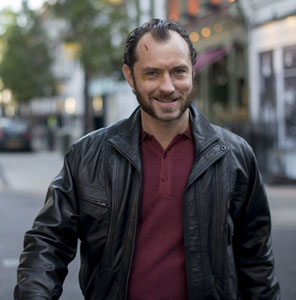 Like most actors, Jude Law has been in both great films and, well, not-so-great films. And though he's made more of the former than the latter, he admits something that most actors in his position wouldn't: when he's not challenged on a project, he finds filmmaking boring.  That is why he tells The Mirror that he was happy to star in Dom Hemingway because it offered the challenge of undergoing a radical change in body type (and not in a Hugh Jackman Wolverine way.)
As for movies in general, Law confesses he finds them dull.  He says, "I really love acting but it is hard work and sometimes can be quite boring. Genuinely. Making films can be quite boring. It should be something different every time you go to work and feel as if you are embarking on something new." Continue »