Interviews

Q & A: Anne Heche on Her New Religious-Themed Comedy, 'Save Me'
Anne also talks about trying to quit acting when she was younger and more!

Q&A: Scott Foley talks 'The Goodwin Games' and Why He Loves Working in Television
Scott: "My job as an actor is to find the real moments of the characters"

Q & A: John Krasinski Talks the End of 'The Office', His Audition, Past Commercials and More
John on the end of 'The Office': "It's a life-changing event and there's just no way to describe it"
Click Here For More Interviews!
Acting Advice

Keep the Drama on the Stage: How to Get Along with Your Fellow Actors
Ego and competition! 3 Steps to get along with your actor friends

The Actor's Guide to the Twitter-verse
There's a right way and a wrong way to tweet. Dallas shares 2 easy tips to help you make the most out of your tweets

4 Steps to Gaining Publicity and Utilizing the Power of Networking
Publicity is something that everyone in entertainment should be conscious of!
Want To Read More Columns? Click Here!

Latest News
Broadway Continues Going to the Dogs with Porridge in 'Pippin'
May 3, 2013 | Leave a Comment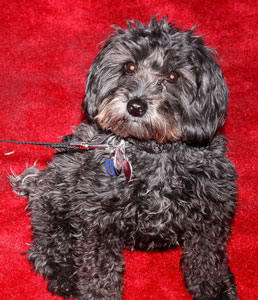 What's with animals on Broadway this season?  Not only do we have a cat in Breakfast at Tiffany's and a dog in Annie, but another pooch has taken the stage in the revival of Pippin.  However, Porridge the dog isn't some superstar stage dog.  In fact, the poodle-mix is owned and trained by Matthew James Thomas, who also stars in Pippin at the Music Box Theatre.
Thomas, a UK actor who debuted on Broadway in Spider-Man: Turn Off the Dark as the alternate Spider-Man (performing in two shows per week), bought Porridge from a rundown pet store after moving to New York City.  He explains to The New York Post, "Through the window, I saw a little black dog curled up in a cage, and he just looked at me."  Though he took a brief trip to Starbucks to convince himself to stick to his original plan of adopting a puppy from the Human Society, he couldn't help himself and returned to buy Porridge, whom he named after a family dog that had once saved the life of Thomas' mother. Continue »
Greta Gerwig on Writing the Script to 'Frances Ha' and Her "Mumblecore" Origins
May 3, 2013 | Leave a Comment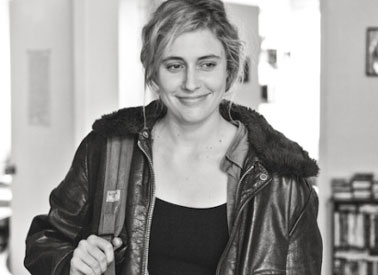 It seems like Greta Gerwig has been promoting Frances Ha forever — it premiered back in September 2012 at the Telluride Film Festival and finally is being released to theaters later this month — but everywhere Gerwig and co-writer/director Noah Baumbach have gone with the film they've been welcomed with rave reviews.  In an interview with Time, Gerwig talks about co-writing the film and how her earliest years acting in "mumblecore" films prepared her for her current work.
Gerwig has written or co-written a few of the films she has starred in, including Frances Ha.  When asked what it's like to write her own scripts, she says, "It's hard to think about yourself playing it, if you're trying to write more than one part, so I kind of didn't think about playing it [while writing]. I actually thought maybe I didn't want to play the part for a while, because I was scared. Also, I wanted it to be clear that I co-wrote it. And I thought if I acted in it, maybe people would think I was improvising it or something, and got a writing credit just as a token. But my agents were, like, 'That's insane. That's a totally weird way to go about things.'" Continue »
Tom Hanks on Broadway: "I feel like I've played good American Legion baseball, and now, suddenly, I'm playing left field for the Yankees" (video)
May 3, 2013 | Leave a Comment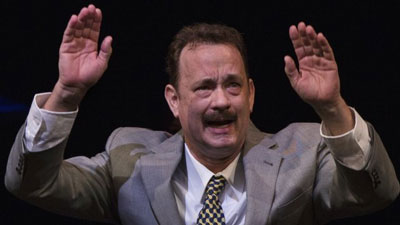 It seems like most times a big name actor decides to give Broadway a shot he or she can expect to receive a Tony nomination in return for boosting the box office. Okay, maybe that's not fair in the case of Tom Hanks, who has received nearly across-the-board praise for his role in his Broadway debut Lucky Guy and thus, with little surprise, a Tony nomination.
In speaking with CBS New York after learning of his nomination, Hanks confesses that the demands of Broadway acting is something completely new to him. He points out, "I've never done the rigors of this. This is sort of like, I feel like I've played good American Legion baseball, and now, suddenly, I'm playing left field for the Yankees." Continue »
Snubbed Broadway Plays Pull Free Tickets for Tony Voters
May 3, 2013 | Leave a Comment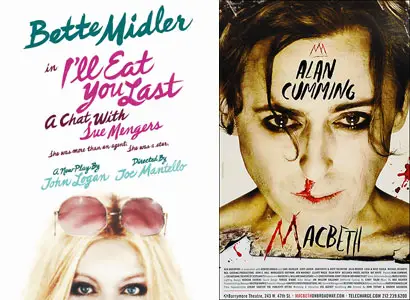 One of the best perks of being one of the 868 Tony Awards voters (yes, I realize I am saying  that like I'm one of them) is the free tickets all eligible productions.  Voters are expected to see all the plays and musicals over the next few weeks in order to vote. 
However, for two plays that surprisingly received no nominations,  I'll Eat You Last starring Bette Midler and Macbeth starring Alan Cumming, Tony Award voters have found out that the free ticket offer is null and void. Continue »
Rebecca Hall on 'Iron Man 3′: "This is not ever the kind of film that I wanted to do"
May 3, 2013 | Leave a Comment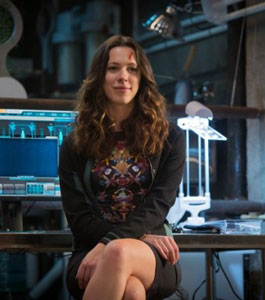 One of the most surprising members of the cast of Iron Man 3 is Rebecca Hall, who plays scientist Maya Hansen.  Hall has had a prolific career since her first film in 2006, but had never been in any sort of big budget film until appearing alongside Robert Downey, Jr. in Iron Man 3.  She spoke to The Los Angeles Times about preparing for the role
Hall was able to get a feel for her character's personality by reviewing the 2005 comic book storyline that introduced her character.  She reveals,  "I went and had a look at the Extremis comic books and found out who she was, because I just felt like I'd be at a tremendous disadvantage if I didn't. I'd be very ignorant, and I wouldn't want to be in that position. And also, you do a disservice to people if you don't respect where it's coming from. But the moment I looked at them properly, that was kind of it. I just thought she had very little to do with the script that I've got to work on, there's no point really beyond just sort of the respectful action of looking at it." Continue »
Watch the Cast of 'Matilda the Musical' Perform on 'Good Morning, America'
May 3, 2013 | Leave a Comment
The cast of the Tony-nominated Broadway show Matilda the Musical performed the song 'Naughty and Revolting Children' on Good Morning, America yesterday morning.
Every one I've talked too who's seen the show has loved it. Old, young, male and female, they can't stop raving about it.
Check it out! Continue »
Colin Firth on 'Arthur Newman' and How Winning an Oscar "Opens Doors"
May 3, 2013 | Leave a Comment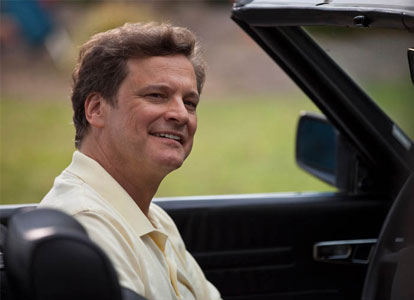 Your career doesn't automatically change once you've won an Oscar—at least according to Colin Firth.  The British actor claims that transformation happens slowly.
"In some ways it's happening now…An Oscar doesn't suddenly work the miracle that manufactures a plethora of great writers who are suddenly ready to come to you with fully financed films, with the right director attached, landing on your table saying: Take your pick. It's not as coherent as that," he said in an interview with Yahoo! News. Continue »
'Jekyll & Hyde' to Play its Last Performance
May 3, 2013 | Leave a Comment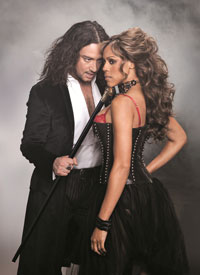 That was quick. It was announced today that the new Broadway production of Jekyll & Hyde – starring Constantine Maroulis and Deborah Cox – will play the final performance of its limited Broadway engagement on Sunday, May 12th, after 15 previews and 30 regular performances at the Marquis Theatre
After a 25-week national tour which launched in October 2012 in San Diego, the musical began previews on Broadway Friday, April 5th and opened on Thursday, April 18th.
I saw the show when it first started its tour and it was awful. I mean awful. I'd heard that it had gotten better by the time it hit Broadway… but I guess not.
In addition to Maroulis and Cox, the cast also features Teal Wicks (Wicked) as 'Emma Carew', Laird Mackintosh (Mary Poppins) as 'John Utterson', Richard White (The Most Happy Fella) as 'Sir Danvers Carew', David Benoit (Avenue Q) as 'Bishop/Spider', Stephen Mitchell Brown, Jerry Christakos, Dana Costello, Wendy Fox, Brian Gallagher, Sean Jenness, Mel Johnson Jr., James Judy, Ashley Loren, Courtney Markowitz, Aaron Ramey, Emmy Raver-Lampman, Rob Richardson, Blair Ross, Doug Storm, Haley Swindal and Jason Wooten. Continue »
Adam Driver talks 'Girls', Working with Lena Dunham and His Upcoming Film Roles
May 2, 2013 | Leave a Comment
Adam Driver doesn't do a lot of interviews so if you're a fan of Girls or Driver himself, you should check this out.
He talks with Gold Derby editor Daniel Montgomery about working on Girls, Lena Dunham, a bit about season 3, the Emmys and more.
via Gold Derby
Watch an Alternate Ending to 'Silver Linings Playbook'
May 2, 2013 | 2 Comments
Here's an alternate ending to Silver Linings Playbook where absolutely nothing happens. It's basically the same as the real ending but longer… I can see why they changed it.
via MTV