Interviews

Q & A: Lili Taylor and Minka Kelly Talk 'Almost Human', How They Got Their Roles and Imagination
Lili: Imagination is "one of the fuels for an actor"

Q & A: J.J. Abrams Talks 'Almost Human', the Cast and 'Star Wars'
J.J.: "I think that this show has a level of humor that is distinct from what we've done"

Interview: Josh Young on 'Evita', Playing Che and Being Nominated for a Tony
Josh on his Tony Nomination: "I feel like I have expectations now to live up to now"
Click Here For More Interviews!
Acting Advice

Dear Hollywood: An Open Letter From Annie Wood
Annie asks Hollywood to consider….

How To Act Like You're Already A-List
Dallas has 3 suggestions on how to take charge of your career!

Moving From A Small Town To A Major Market
Before moving from a small town to a major market, you must make a business plan
Want To Read More Columns? Click Here!

Latest News
Q & A: John Noble on 'Sleepy Hollow', His Role on the Show and Working as a Guest Star
November 4, 2013 | Leave a Comment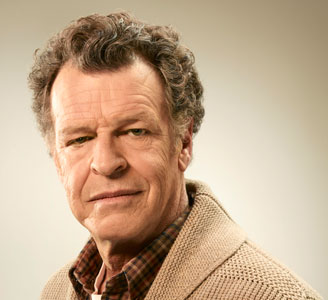 Sleepy Hollow, one of the biggest hits of the new season, returns tonight with an all new episode and the addition of a major new character: Henry Parrish played by terrific John Noble. Noble describes Parish as a reluctant "sort of a savior, but he has this ability, in a sense, to remove evil from a person; and hence the name [of the episode], The Sin Eater."
Noble was on FOX's long-running series, Fringe, and thanks to his friendship with that series co-creators (and creators of Sleepy Hollow), Roberto Orci and Alex Kurtzman, he's now about to become a huge part of another sci-fi franchise.
Noble recently spoke on a conference call about his role on the show and how he'll become an even bigger part as it progresses, working with the cast and filming in North Carolina and his thoughts on guest-starring in shows like Hollow and The Good Wife.
Sleepy Hollow airs on Mondays at at 9/8 central on Fox.  Continue »
'Hunger Games' producer Nina Jacobson Raves About Jennifer Lawrence: "She's the anti-diva"
November 4, 2013 | Leave a Comment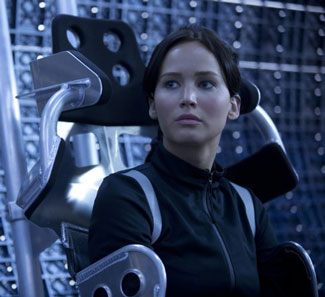 2012 was a big year for Jennifer Lawrence. Not only did she have box office success with The Hunger Games, but she won her first Academy Award for Best Actress in Silver Linings Playbook. While many moviegoing audiences were already big fans, she won the hearts of Academy Awards show viewers when she handled her graceful fall up to the stage to accept her Oscar with aplomb.
Now Hunger Games producer Nina Jacobson is singing the 23-year-old's praises, too. She harkens back to Lawrence's audition for the role. She had to act out the scene where her character Katniss says goodbye to her sister Primrose Everdeen as she heads off to the 74th Hunger Games.
Jacobson told Variety, "I teared up. We had a lot of wonderful actresses at the audition, but it was game over at that point." Continue »
Ben Stiller: "I think it's reductive to say only actors are insecure and needy. I think it's also a very human thing"
November 4, 2013 | Leave a Comment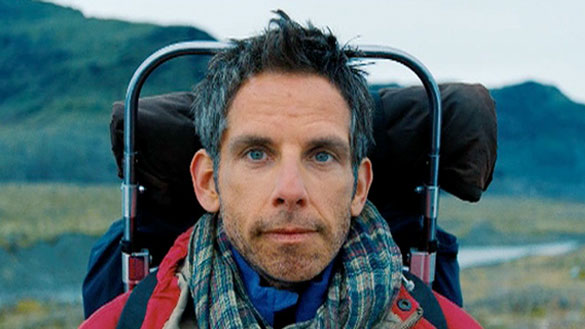 I got a chance to see Ben Stiller's The Secret Life of Walter Mitty at the New York Film Festival and it's definitely the type of film that will play really well with family audiences at Christmastime (although we're in for a VERY crowded December in terms of movies).  Since it is about a timid man whose greatest accomplishments play out in his head, I actually think it might be a movie that hits too close to home with a generation of people whose greatest adventures might be little more than posting photos of the sandwich they ate for lunch on Instagram. 
He spoke to The New York Times about acting and directing the film, focusing mainly on how his approach to acting has changed over the last several years. Continue »
'Dallas Buyers Club' star Jared Leto on His Character, Rayon: "It was the role of a lifetime"
November 4, 2013 | Leave a Comment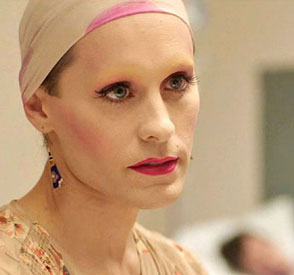 Jared Leto is making waves for his transgender performance as Rayon in the fall film offering Dallas Buyers Club. Much has been made about his transformation into the character and the fact that he stayed in the role for the entire 25-day shoot.
One of the highlights of the film is how naturally his friendship develops with fellow AIDS-sufferer and homophobe Ron Woodroof played by Matthew McConaughey. Leto talked with Moviefone about how that relationship developed so fluidly.
He said, "We both had a great sense of our characters and what we were doing there; the circumstances, the situation, the story. So it was actually, I think, really beneficial that we didn't really know each other and we didn't spend any time rehearsing." Continue »
Chicago Theater Sees Recent Returns of Acclaimed Alumni
November 1, 2013 | Leave a Comment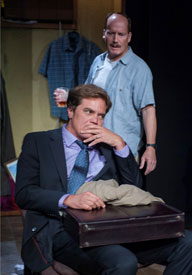 Broadway may be the center of the theater universe in the U.S., but not all acting greats who start in theater get their breakthrough in New York City.  In fact, a number of notable actors who had their first major breakthrough in Chicago theater have made their way back to the stage in the Second City over the last few years, including John Mahoney (The Birthday Party), William Petersen (Slowgirl), Michael Shannon (Simpatico) and Joan Allen (The Wheel), David Schwimmer (directed Big Lake, Big City), Laurie Metcalf and Kevin Anderson (Detroit), and Nelsan Ellis (who recently founded his own theater company).
While each actor had different reasons for returning to Chicago theater, all seem to focus on a sense of loyalty.  For example,  Shannon did so out of loyalty to Red Orchid Theater, which he founded, even though it meant juggling his schedule around promoting Man of Steel and his appearances on Boardwalk Empire.  Continue »
Kathy Bates Talks About Ryan Murphy Writing Roles for Older Women: "He somehow understands how to write for us"
November 1, 2013 | Leave a Comment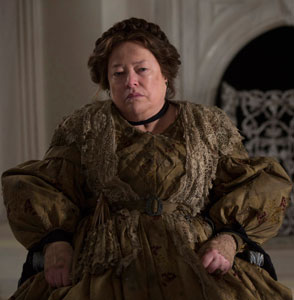 Actress Kathy Bates has had tremendous success on the big and small screen. Harry's Law fans rejoiced when she returned to television this season in the third installment of the American Horror Story anthology on FX.
Her role in American Horror Story: Coven as 1800s-era serial killer Madame Delphine LaLaurie has entranced audiences for her haunting performance. She spoke to Vulture about her role just as she was about to do a rather mundane chore.
Bates laughed, "My manager was horrified I was doing my laundry in a laundromat. I was like, 'Susan, I enjoy it! It's a lot less expensive than the hotel. C'mon! What's the big deal?"
Even with an Oscar on her mantel, the 65-year-old actress is grateful that creator Ryan Murphy is writing characters that appeal to all ages because not everyone is writing for women over the age of 50. Continue »
Watch: The Actors Roundtable with Jake Gyllenhaal, Forest Whitaker, Matthew McConaughey, Jared Leto, Josh Brolin and Michael B. Jordan
October 31, 2013 | Leave a Comment
The Hollywood Reporter brought together possible Oscar contenders Jake Gyllenhaal (Prisoners), Forest Whitaker (Lee Daniels' The Butler), Matthew McConaughey (Dallas Buyers Club), Jared Leto (Dallas Buyers Club), Josh Brolin (Labor Day) and Michael B. Jordan (Fruitvale Station) in a fantastic roundtable interview you should definitely watch.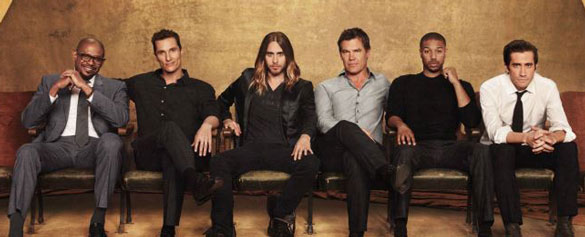 Some of the things they talk about:
* Who doesn't watch their own movies
* What types of fears they have when taking on a role
* Jared Leto talks about a really horrible audition for a Terrance Malick film
* Have they ever thought of quitting acting?
* The biggest lie's they've told directors
* Jake Gyllenhaal's awful audition for The Hobbit
….and a lot more! It's almost an hour long but I promise you you'll get so much from it.
Check it out below! Continue »
Ewan McGregor To Make His Broadway Debut in Tom Stoppard's 'The Real Thing'
October 31, 2013 | Leave a Comment
Ewan McGregor is going to make his Broadway debut in TOM STOPPARD's The Real Thing. 
Directed by Sam Gold, the show will begin preview performances on Thursday, October 2nd, 2014 and open officially on Thursday, October 30th, 2014 at the American Airlines Theatre on Broadway (227 West 42nd Street). 
This is a limited engagement through January 4th, 2015.
The Real Thing returns to Broadway in a stirring and sensual new production.  This Tony Award®-winning play by Tom Stoppard (The Coast of Utopia, Arcadia) first seduced audiences in London and New York nearly 30 years ago.  Henry is a playwright not so happily married to Charlotte, the lead actress in his play about a marriage on the verge of collapse. When Henry's affair with their friend Annie threatens to destroy his own marriage, he discovers that life has started imitating art. After Annie leaves her husband so she and Henry can begin a new life together, he can't help but wonder whether their love is fiction or the real thing. 
The full cast and design team will be announced shortly.
Q & A: Robin Weigert Talks 'Sons of Anarchy', Character Research and Backstory
October 31, 2013 | Leave a Comment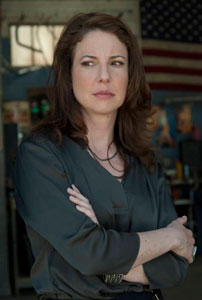 Robin Weigert plays Ally Lowen on the hit FX show, Sons of Anarchy. As the club's lawyer, she knows the illegal dealings but never denies helping them out and this season, she's doing that a lot.
Weigert, probably best known from her role as Calamity Jane on HBO's Deadwood, earned a Master of Fine Arts degree from New York University's Tisch School of the Arts. After graduating, she stayed in New York working in theatre (Broadway's The Seagull) until moving to Los Angeles.
I talked to Robin in a recent conference call where she talked about her role on Sons, Kurt Sutter's writing, building a backstory for her character and her new film, Concussion.
Sons of Anarchy airs on Tuesdays at 10pm on FX Continue »
'The Carrie Diaries' Star Lindsey Gort Steps into the Expensive Shoes of Iconic Character Samantha Jones
October 31, 2013 | Leave a Comment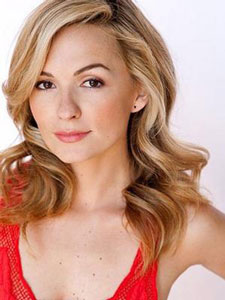 One of the most iconic series from HBO's slate of shows over the years has been Sex and the City. When the CW decided to do a prequel to the popular Sarah Jessica Parker show, some fans were concerned over who would play Carrie, Miranda, Charlotte, and Samantha in The Carrie Diaries.
While the provocative role of Samantha Jones wouldn't come into play until Season 2, Lindsey Gort was prepared to step into character after being a longtime fan of the series.
The 29-year-old Arizona native said, "I was living with three other girls [in New York City], and we would watch Sex and the City every week obsessively. I always considered myself more of a Samantha. I've never been afraid to speak my mind."
Getting the role wasn't that easy though. Gort was in the running for the part, but the producers originally wanted a recognizable name. Continue »