Interviews

Q & A: Lili Taylor and Minka Kelly Talk 'Almost Human', How They Got Their Roles and Imagination
Lili: Imagination is "one of the fuels for an actor"

Q & A: J.J. Abrams Talks 'Almost Human', the Cast and 'Star Wars'
J.J.: "I think that this show has a level of humor that is distinct from what we've done"

Interview: Josh Young on 'Evita', Playing Che and Being Nominated for a Tony
Josh on his Tony Nomination: "I feel like I have expectations now to live up to now"
Click Here For More Interviews!
Acting Advice

Dear Hollywood: An Open Letter From Annie Wood
Annie asks Hollywood to consider….

How To Act Like You're Already A-List
Dallas has 3 suggestions on how to take charge of your career!

Moving From A Small Town To A Major Market
Before moving from a small town to a major market, you must make a business plan
Want To Read More Columns? Click Here!

Latest News
Alanis Morissette's 'Jagged Little Pill' Headed for Broadway
November 8, 2013 | Leave a Comment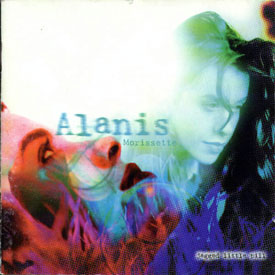 I love Alanis. I love Jagged Little Pill. I love Broadway. So, this is very cool news.
Seven-time Grammy Award winner Alanis Morissette will take her 1995 hit album, Jagged Little Pill, to the Broadway stage debuting a workshop production of the piece in 2014.
The musical, also called "Jagged Little Pill," will include the full song list from the album as well as tracks from the rest of her body of work and some new, original songs that she will compose specially for the stage production.
Two-time Tony Award and Pulitzer Prize winner Tom Kitt ("Next To Normal", Green Day's "American Idiot") has signed on to provide orchestrations and arrangements. Kitt will be next represented on Broadway with his new, original musical "If/Then" opening in March 2014. Continue »
'The Walking Dead' star Melissa McBride Talks About Her Character's Fate: Is Carol Gone From The Show?
November 8, 2013 | Leave a Comment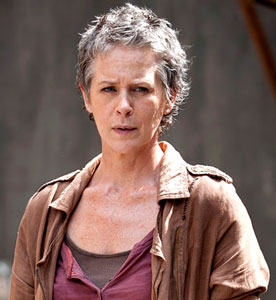 Warning: Spoilers Ahead
Melissa McBride is one of The Walking Dead's strongest female characters on the AMC series. However, last week's shocking plot turn made a lot of fans worry about the actress' character Carol. Will she return or is Carol done for good?
With Carol admitting to Rick that she had killed David and Karen to prevent the illness from spreading, Rick decided she couldn't be trusted and banished her. While viewers are left with a big question mark as to her fate, IMDb's episode listings indicate that McBride definitely has some life left in her character.
The 48-year-old actress talked with Vulture about whether Carol is really gone. Continue »
Tom Hiddleston on His Early Years, Auditioning for Loki and What Your Real Job is as an Actor
November 7, 2013 | Leave a Comment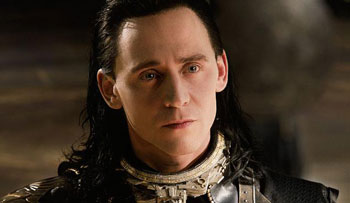 While it's hard to argue against Clark Gregg's Agent Phil Coulson being the unexpected breakout character of the Marvel Cinematic Universe — the guy went from being a background character in Iron Man to the lead role in a television series — a close second has to be Tom Hiddleston's Loki. 
Hiddleston's portrayal of the shape-shifting trickster god Loki in Thor and The Avengers has been embraced by audiences so strongly that it has threatened to overshadow the character's heroic brother Thor.  What's most surprising about it is that no one — not even Hiddleston himself — would have thought of the actor as having supervillain potential before Thor.  In a conversation with The New York Times, he speaks about his surprising success and his acting roots. Continue »
Penelope Wilton on 'Downton Abbey': "It is the closest thing in television to being an ensemble in theatre"
November 7, 2013 | Leave a Comment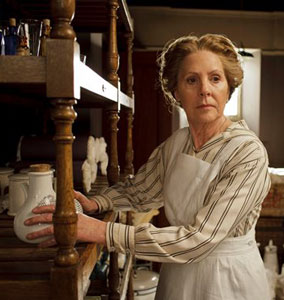 One of the most lauded shows currently on TV is Downton Abbey. The hit show has resonated with both viewers and critics alike, but for actress Penelope Wilton, shooting the series feels "like being in repertory theatre."
The 67-year-old actress continued, "It is like being in a company and all the better for it probably because you can talk in shorthand, as it were, and do more of the acting."
That theatre-like camaraderie feels just like home for the acting veteran. In fact, she touched upon the fact that the cast gets along quite well behind the scenes.
"We do very short scenes so we come in and out; we don't get bored with one another. It is the closest thing in television to being an ensemble in theatre," said Wilton. Continue »
Jonathan Rhys Meyers on Why His Dracula is Different: "No bats, no garlic. I was even a bit (hesitant) about the crucifixes"
November 6, 2013 | Leave a Comment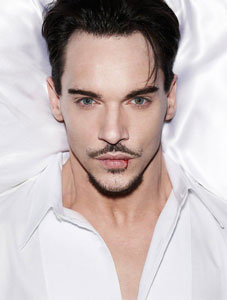 I'm not sure if vampires or still a thing now (we're onto zombies now, right? Or are we past zombies yet?), but even if vampires aren't as popular with the kids as they were a few years ago Dracula never seems to go out of style.  NBC's newest drama Dracula is about the main vampire himself, as portrayed by Jonathan Rhys Meyers. 
Though one might wonder what could be done with the Dracula character that has already appeared in over 300 films and television series, Rhys Meyers tells The Associated Press that he took the role with the idea of a new approach to Bram Stoker's vampire.
Rhys Meyers confesses that though he is grateful for the role, he was previously hoping for something, well, a bit more typical.  He says, "I was hoping I was going to get to play a generic cop or something, who's got his lawyer fiancee who's an uptown D.A."  However, he decided that if he was going to star as Dracula he was going to approach the character differently. Continue »
Six-time Oscar nominee Kate Winslet Taps into Her Motherly Instincts in 'Labor Day'
November 6, 2013 | Leave a Comment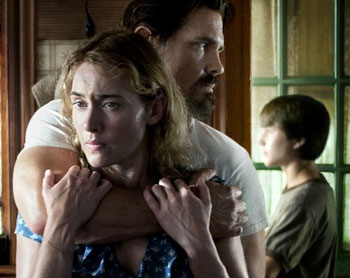 Kate Winslet is making another run this awards season with her latest film Labor Day, written and directed by Jason Reitman. The movie is based on a 2009 Joyce Maynard novel about an unexpected romance between a single mother and an escaped convict.
Winslet shares her screen time with Josh Brolin and 14-year-old Gattlin Griffith who plays her son. She talked with The New York Times about working with the teen actor and how she approached the role.
Griffith was apprehensive on the first day of shooting, so the British actress quelled his fears. Continue »
The Clock Has Run Out. Broadway's 'A Time to Kill' is Closing
November 6, 2013 | Leave a Comment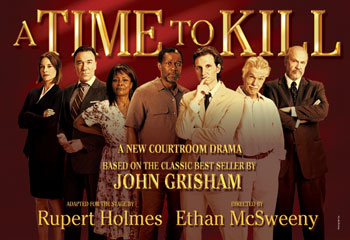 The producers of A Time to Kill, the new Broadway play adapted from John Grisham's novel of the same name, just announced that the show will close.
The final performance will be Sunday, November 17th.
Performances began on September 28th and opening night was October 20th.
Producers Daryl Roth and Eva Price said: "We are enormously proud to have brought John Grisham's A Time to Kill to Broadway with an incredible creative team and an extraordinary ensemble of actors.  We would like to thank Rupert Holmes, Ethan McSweeny, and the entire company of our production for—as we all witnessed night after night—thrilling our audiences with a compelling, essential story about justice and morality. We are extremely happy with the responses and reactions from our audiences." Continue »
Review: 'Dallas Buyers Club'
November 6, 2013 | Leave a Comment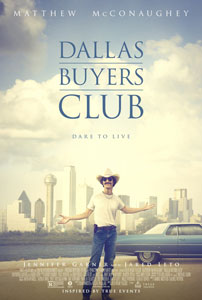 One of the things about having an incredibly interesting story to draw on for a biopic is that sometimes the filmmakers feel the need to squeeze every single detail into that film.
That's what's happened with Dallas Buyers Club, the story of Ron Woodruff (Matthew McConaughey), a good ole boy from Texas. It's 1985 and Woodruff, an electrician and rodeo cowboy, is living the life; drinking and drugs with his buddies and one-night stands with random women. And when he's not having all of that fun, he's nailing hookers.
All of that comes crashing to a halt when he's diagnosed with AIDS and is told that he's got 30 days to live.
Screw that. Woodruff takes his life into his own hands and looks for some kind, any kind, of treatment. He goes into Mexico to find drugs that aren't approved by the FDA. With the help of a ex-pat Doctor (Griffin Dunne), he finds medication to help him survive. Always trying to wheel and deal, he comes up with the idea to form a 'club' where he would sell memberships to people so they could get access to these meds. He smuggles the illegal medication over the border and begins looking for ways to sell the stuff. Continue »
Bryan Cranston Started at the Bottom. Watch His Commercial for 'Preparation H'
November 5, 2013 | 1 Comment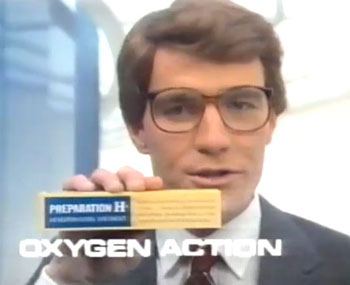 We all have to start somewhere, even Bryan Cranston… who started at the bottom. 
A real bottom not career bottom.
Check out his 1980′s commercial for Preparation H and enjoy the soothing "oxygen action."  Continue »
Interview: James Percy on 'Potted Potter – The Unauthorized Harry Experience' and Why He Got His Law Degree Before Drama School
November 5, 2013 | Leave a Comment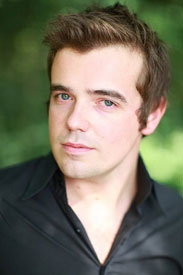 I'm a huge fan of the Harry Potter series, including all of the books and films so when I first heard of the show, Potted Potter – The Unauthorized Harry Experience, I was immediately interested in checking it out. The show takes all seven of the Harry Potter books and condenses them into a seventy minute and from everyone I've talked with, the show is absolutely hilarious.
It's played all over the world and had a summer-long run off-Broadway and now, it's touring America. Created by two-time Olivier Award-nominated actors Daniel Clarkson and Jefferson Turner, the two have since gone onto other projects but have left the show in very capable hands with actors James Percy and Delme Thomas. 
I talked with James recently and he's got quite an interesting story. First of all, he's got a law degree from the University of Liverpool. How many actors have a law degree? Not many but it's good to know because if (when?) I get into some trouble, he's going to be the first guy I call. He's also a stand-up comic and is youngest actor to ever play the role of Wilbur Turnblad in Hairspray.
James, who plays the role of Harry in the show, talked to me about the improv in the show, auditions, why he got a law degree and touring America.
Check out James' website and follow him on Twitter!
Potted Potter is currently in San Diego. For tickets and information, click here. Upcoming shows include Irvine, San Luis Obispo, Pittsburgh and Houston. For more info and tickets, click here. Continue »