Interviews

Interview: Curtis Armstrong Talks His Long Career and 'King of the Nerds'
Curtis: "I always knew I was a character actor"

Interview: Casting Director Kelly Martin Wagner on Auditioning Actors and Working in the Horror Genre
Kelly: "In our office, we're looking for a person, not a read"

Q&A: Comedian Jim Jefferies on Season Two of 'Legit'
Jim also has an interesting perspective on comedic actors in dramas.
Click Here For More Interviews!
Acting Advice

What To Eat (And What Not To Eat) Before An Audition
An audition can be a nerve-wracking experience, so you'll need every advantage you can get

How Can You Spot a Fake Manager?
John does some Detective work and finds some scammy behavior!

Auditions: We Just Don't Know
That's one of the most frustrating bits about this biz of ours, isn't it?
Want To Read More Columns? Click Here!

Latest News
Trailer: 'Divergent' Starring Shailene Woodley
February 4, 2014 | Leave a Comment
Screenplay: 'August: Osage County'
February 4, 2014 | Leave a Comment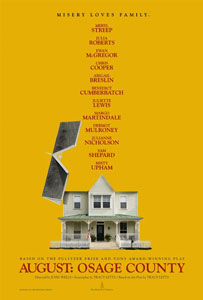 August: Osage County tells the dark, hilarious and deeply touching story of the strong-willed women of the Weston family, whose lives have diverged until a family crisis brings them back to the Midwest house they grew up in, and to the dysfunctional woman who raised them.
Letts' play made its Broadway debut in December 2007 after premiering at Chicago's legendary Steppenwolf Theatre earlier that year. It continued with a successful international run. Continue »
Kevin Spacey on 'House of Cards' and Playing Villains with as "Much Honesty and Complexity" as He Can
February 4, 2014 | 1 Comment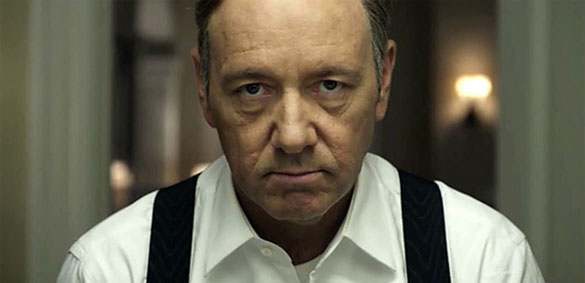 Though Netflix had had a number of original content series in the last three years, it is clear that House of Cards is the crown jewel of them all. Though the series as a whole has been a critical hit, star Kevin Spacey deserves a lot of credit for making the series so popular with audiences with his portrayal of politician Frank Underwood. In fact, Spacey is the first actor to be nominated for an Emmy Award for Oustanding Lead Actor for a web television series.
In an interview with The Wall Street Journal, Spacey spoke about playing villains, his thoughts on a third season of the show, and shares an interesting story about how he bought a Netflix subscription for Wood Allen. Continue »
An Erection Onstage? Yep, It's Allowed By Actors' Equity
February 4, 2014 | Leave a Comment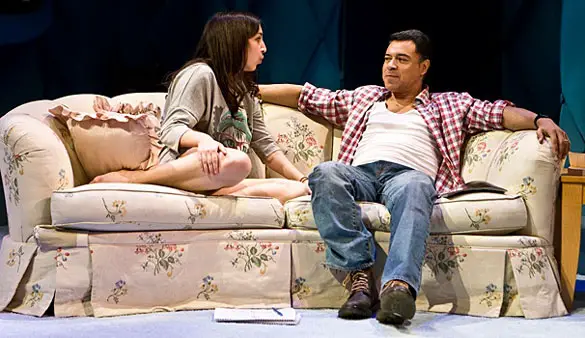 While some audiences complain about movies pushing the envelope when it comes to sex and nudity, many forget that the theatre has been living on the edge for centuries. In the new Off-Broadway show Intimacy, actor David Anzuelo talks about where he has to take his role — upright.
In one moment of the play, his character is at his desk looking at porn. When he turns to face the audience after being interrupted by a phone call, he's got a full-on erection. It's no Boogie Nights prop, it's all his and all real. Continue »
Screenplay: '12 Years a Slave'
February 4, 2014 | Leave a Comment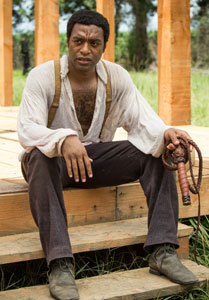 12 Years a Slave: Chiwetel Ejiofor stars as Solomon Northup, the New York State citizen who was kidnapped and made to work on a plantation in New Orleans in the 1800s.
Steve McQueen (Hunger) directs from a script he co-wrote with John Ridley, based in part by Northup's memoir. Michael Fassbender, Brad Pitt, Benedict Cumberbatch, Sarah Paulson, and Paul Giamatti co-star. Continue »
Review: San Diego's Moxie Theatre Delivers with the Terrific 'Crumbs from the Table of Joy'
February 4, 2014 | Leave a Comment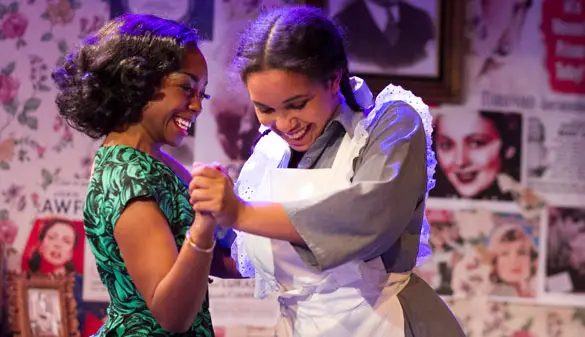 Moxie Theatre may be small in size, but it certainly does pack a punch. A terrific, wonderful punch.
The theatre is currently offering up Pulitzer Prize winning playwright Lynn Nottage's Crumbs from the Table of Joy, a coming of age story that's about race and changing times. Set in 1950's, the Crump family is in search of a new life. Daughters Ermina (Deja Fields) and Ernestine (Jada Temple) have just lost their mother and their father, Godfrey (Vimel Sephus) has packed them up and moved them to Brooklyn to follow the spiritual Father Divine's 'Mission'. Continue »
'Looking' star Jonathan Groff Talks Nudity, Sex Scenes and Trusting his Director
February 3, 2014 | Leave a Comment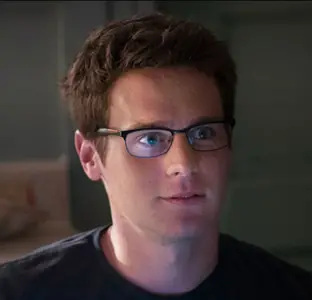 Jonathan Groff has gone from Broadway fame in Spring Awakening to TV fame with FOX's hit Glee. He's now on HBO for their new show, Looking, that's being called the gay version of Girls or Sex and the City.
In a new interview with Metro, the 28-year-old talked about being out as a gay man in Hollywood and how he's translating that to the small screen with his character, Patrick.
Groff said, "Patrick and I are the same age and I am definitely pulling from elements that have happened in my life. But I am not one of those actors who remembers my dog dying when I need to play sad. With Patrick, some is coming from memory but a lot from my subconscious and imagination." Continue »
Lawsuit Filed Against 'Spider-Man: Turn Off the Dark' Producers From On-Stage August Injury
February 3, 2014 | Leave a Comment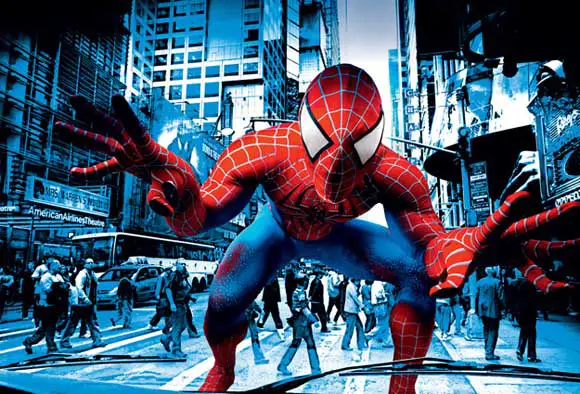 Spider-Man: Turn Off the Dark was a Broadway show that was plagued with cast injuries throughout its run. Now a lawsuit has been filed on behalf of Daniel Curry who was seriously injured onstage in August.
The filing accuses the producers, engineering consultants and others involved in the design and operation of a mechanical lift of negligence. According to the 27-page complaint, the actor is seeking unspecified monetary damages for the injuries caused to his foot on Aug. 15. Continue »
Interview: Chris Lowell on 'Brightest Star', 'Enlisted', His Worst Audition and the Hardest Thing About Acting
January 31, 2014 | Leave a Comment
Podcast: Play in new window | Download (Duration: 15:14 — 12.2MB)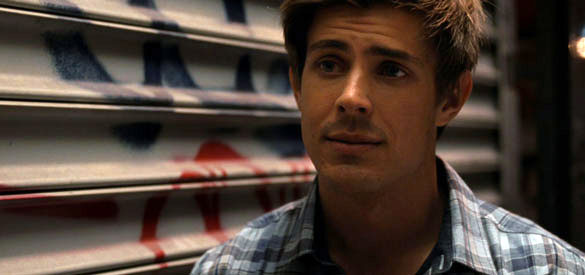 Chris Lowell stars in the new indie film, Brightest Star, about a guy (Chris), who's right out of college and  dumped by his girlfriend, Charlotte (Rose McIver). So, he reinvents himself into the man he thinks she wants. Trouble is, along the way he ends up falling for his friend, Lita (Jessica Szohr). The movie, directed by actress Maggie Kiley, shows life as twenty-something New Yorkers and I really enjoyed it (here's the review).
I talked with Chris the other day about the film, how he didn't he didn't play his characters wishy-washiness (I may have just made that term up) and the 18-day shoot. We also chat about Enlisted, his advice to actors and his worst audition. And I'll give you a hint: the audition was… unchained.
Follow Chris on Twitter!
For the full interview, click the audio link above or download it from iTunes.
Brightest Star is in theaters and on VOD now Continue »
Sirs Patrick Stewart and Ian McKellen Talk Acting in Live New York Daily News Chat
January 31, 2014 | Leave a Comment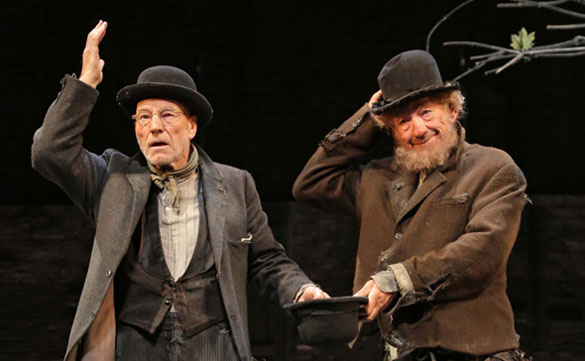 As if Ian McKellen and Patrick Stewart weren't busy enough taking hilarious photos together around New York City and starring in two plays on Broadway, Waiting for Godot and No Man's Land, they dropped in on the New York Daily News offices to answer fans' questions. If you missed the chat, you still have the opportunity to ask the pair questions in person during the scheduled talkbacks after each Thursday performance of No Man's Land in February (you can see our coverage of the first talkbak here).
Below are some highlights from the chat:
What are your pre-show rituals before you hit the stage?
Ian McKellen:
I don't have a ritual that goes through from play to play, film to film, but I establish rituals for each project and it's just chance. The way I put on the costume, in what order, is one I'm stuck with. I don't feel comfortable doing it any other way. With
No Man's Land
the socks go on first, then the pants, then the shoes, then the shirt, then the tie and then the jacket. And that becomes my little mantra as it were. If I go out of order, I feel a little out of sorts.
Continue »