Interviews

Q & A: Lili Taylor and Minka Kelly Talk 'Almost Human', How They Got Their Roles and Imagination
Lili: Imagination is "one of the fuels for an actor"

Q & A: J.J. Abrams Talks 'Almost Human', the Cast and 'Star Wars'
J.J.: "I think that this show has a level of humor that is distinct from what we've done"

Interview: Josh Young on 'Evita', Playing Che and Being Nominated for a Tony
Josh on his Tony Nomination: "I feel like I have expectations now to live up to now"
Click Here For More Interviews!
Acting Advice

Dear Hollywood: An Open Letter From Annie Wood
Annie asks Hollywood to consider….

How To Act Like You're Already A-List
Dallas has 3 suggestions on how to take charge of your career!

Moving From A Small Town To A Major Market
Before moving from a small town to a major market, you must make a business plan
Want To Read More Columns? Click Here!

Latest News
Win Two Tickets to See Ethan Hawke in 'Macbeth' on Broadway!
November 18, 2013 | Leave a Comment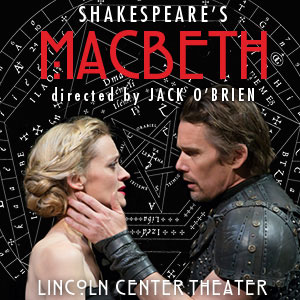 How would you like to check out MacBeth on Broadway? We've got two (2) tickets to giveaway!
And, if you aren't a winner, we've got a discount code for tickets!
Here's a quick blurb on the production: Director Jack O'Brien will bring Shakespeare's MACBETH, with Ethan Hawke in the title role, to Lincoln Center Theater this fall. If you saw either of his Tony winning LCT productions, HENRY IV or THE COAST OF UTOPIA, you know that this will be not just any MACBETH, but a searing and spectacular vision as only Jack O'Brien can create. Continue »
Watch Kate Winslet and Josh Brolin in this Q & A for Jason Reitman's 'Labor Day'
November 15, 2013 | Leave a Comment
Here's a Q&A the SAG Foundation did with Kate Winslet and Josh Brolin for their upcoming film, Labor Day.
Directed by Jason Reitman, the film centers on 13-year-old Henry Wheeler, who struggles to be the man of his house and care for his reclusive mother Adele (Winslet) while confronting all the pangs of adolescence. On a back-to-school shopping trip, Henry and his mother encounter Frank Chambers (Brolin), a man both intimidating and clearly in need of help, who convinces them to take him into their home and later is revealed to be an escaped convict. The events of this long Labor Day weekend will shape them for the rest of their lives.
Check it out below! Continue »
Q & A: J.J. Abrams Talks 'Almost Human', the Cast and 'Star Wars'
November 15, 2013 | Leave a Comment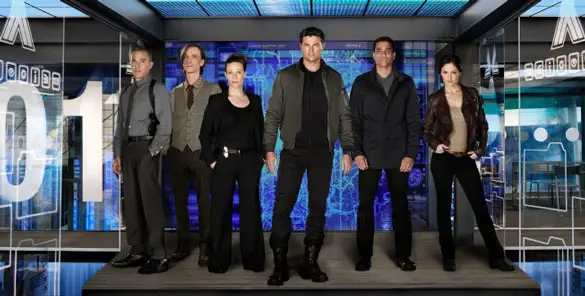 The latest project to come out of J.J. Abrams Bad Robot production company is Almost Human, a police procedural show set 35 years in the future, where officers are partnered with highly evolved human-like androids.
The show looks really fun and I always trust a show with Abrams behind it. But, I gotta say, is Abrams human? He's got like 8,000 projects either airing or in the works, most notably the upcoming Star Wars movie. I would love to find out how he does time management. Actually, that should be his next show, J.J. Abrams Time Management.
I joined in on a recent conference call where Abrams and fellow Executive Producer J.H. Wyman talked about the upcoming show. In the interview, they chat about the show, working with the actors (Karl Urban, Michael Ealy and Lili Taylor) and the civil rights of robots. And yes, there are some Star Wars questions thrown in!
Almost Human debuts with a special two-night premiere on Sunday, November 17th and Monday, November 18th, 8/7 Central on Fox.  Continue »
Trailer: 'Divergent' Starring Shailene Woodley, Miles Teller & Kate Winslet
November 15, 2013 | Leave a Comment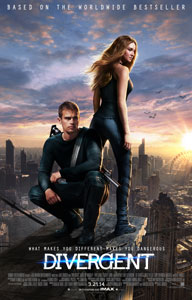 Divergent: In a future world where people are divided into distinct factions based on their personalities, Tris Prior is warned she is Divergent and will never fit into any one group. When she discovers a conspiracy to destroy all Divergents, she must find out what makes being Divergent so dangerous before it's too late
Director: Neil Burger
Writers: Evan Daugherty, Vanessa Taylor
Starring: Shailene Woodley, Theo James, Jai Courtney, Ray Stevenson, Zoe Kravitz, Miles Teller, Maggie Q, Tony Goldwyn, Ashley Judd, Kate Winslet Continue »
Patton Oswalt on Breaking into Acting and Auditioning For… '12 Years a Slave'?
November 15, 2013 | Leave a Comment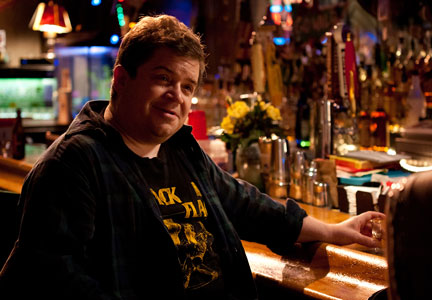 For years Patton Oswalt was one of those "Hey, look, it's that guy!" actors.  You know, the type that you're familiar with because he or she has a unique look and has appeared in various small roles, but never had any leading roles that would make them more recognizable.  However, Oswalt has gone from that to being a well-known actor, especially after dramatic turns in dark comedies like Big Fan and Young Adult.  In an interview with Variety, Oswalt speaks about how he transitioned from comedian to professional actor, why he began seeing and acting coach, and, perhaps the most newsworthy, that he auditioned for a role in 12 Years a Slave.
While Oswalt had thought about acting and had some bit parts, he never considered it seriously until he started appearing regularly on King of Queens.  Working in that atmosphere taught he a lot, and he says, "I learned so much from watching others work out scenes and will forever thank the show for not firing me in those early seasons when I was such a horrible actor" (he even got away with remaining completely motionless during the opening scene of an episode). Continue »
Review: 'Men In White' at the Sargent Theatre (NYC)
November 15, 2013 | Leave a Comment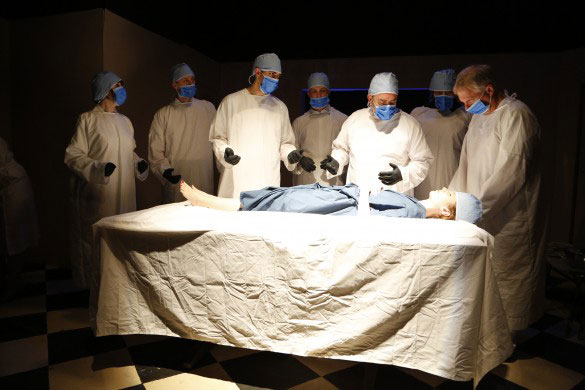 Indie theater is a tough business (like I really need to tell you that), so often there is a reliance on trotting out well-known classics in order to pack the house.  Even Broadway isn't immune to this either (when Kenneth Branagh brings his production of Macbeth to New York next year it will be the fourth major revival in less than a decade), so it's refreshing to see an indie theater company — particular one that is already worthy of admiration like The Seeing Place — revive a rarely-produced eighty year-old Pulitzer Prize winning play. The Seeing Place made an excellent choice in reviving Sidney Kingsley's hospital drama Men In White, which not only is a great fit for the company's strengths but is surprisingly timely with its focus on the stresses (both personal and economic) placed on medical professionals. Continue »
Review: The National Tour of 'Evita' Starring Josh Young, Caroline Bowman and Sean MacLaughlin
November 15, 2013 | Leave a Comment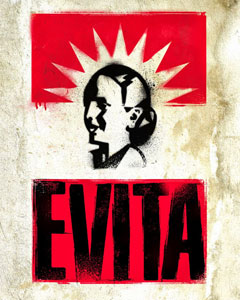 I'm not the biggest fan of Andrew Lloyd Webber. I mean, I appreciate him and his body of work but as far as musicals go, I prefer some dialogue in between my songs. That doesn't stop me from checking out any of his shows though – well, not if they star Ricky Martin , who was Che in the Broadway revival of Evita. You couldn't drag me to that production.  
In this national tour of Evita (now playing in San Diego), the producers thankfully ditch the stunt casting and hired some powerhouse actors for the roles of Eva, Peron and Che.
You know the story of Evita, I'm sure: Eva Perón rises from the slums of Argentina to become the First Lady of the country all the while singing songs that you will be humming for the rest of the week; "Don't Cry for Me Argentina," "Buenos Aires,"  and "Another Suitcase in Another Hall." Continue »
'Casting By' Screenings This Weekend in L.A. With Top Casting Directors in Attendance
November 14, 2013 | 1 Comment

If you're in the L.A. area and you haven't seen the great documentary Casting By yet, you really should get to the Arena Cinema in Hollywood.
The film will run at this weekend there and every screening will have some big time casting directors in attendance.
Here's a quick synopsis of the film: Casting By is a celebration of the profession, highlighting its previously unsung role in film history while also serving as an elegy to the lost era of the New Hollywood. The documentary focuses on pioneer Marion Dougherty, an iconoclast whose exquisite taste, tenacity and gut instincts brought a new kind of actor to the screen that would mark the end of the old studio system and help to usher in this revolutionary new period.  A Who's Who of Hollywood legends is featured in the film including Martin Scorsese, Woody Allen, Clint Eastwood, Glenn Close, Robert Duvall, Jeff Bridges, Al Pacino, Robert De Niro, Diane Lane, Jon Voight, Danny Glover, Bette Midler, John Travolta and countless others. 
Combining over 240 interviews, extensive archival footage, animated stills & documents with a moving original score, Director Tom Donahue has meticulously crafted the untold tale of the Hollywood casting director.
Check out the list of casting directors who will be in attendance below! Continue »
David Koechner: "My job is to play for a living"
November 14, 2013 | Leave a Comment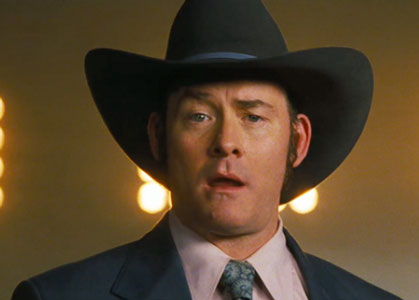 One of the most highly anticipated films of the holiday season is Anchorman 2: The Legend Continues. One of the actors returning to the fan-favorite film is David Koechner who plays Champ Kind, the sportscaster at Ron Burgundy's San Diego news station.
The stand-up comedian recently spoke with the San Diego Reader about his career and why he chose to star in a film like Pirahana 3DD.
"The reality is, I have five kids. Sometimes, economics makes choices for you. But here's the thing I love: I do all kinds of stuff, and I embrace it. I wasn't stuck with four more films like Piranha 3DD," explained Koechner. "I went and did Anchorman 2. I did three episodes of Hannah Montana. I did a voice on Phineas and Ferb. I went to Canada and shot a film with Brent Butt. I went to Vermont and did a short film that made me cry because it was about a woman who grew up in a family where her two oldest brothers had Duchenne muscular dystrophy, and they knew they were going to die. I don't think I even got paid for that, but it was one of those things that you have to do. I did a dark thriller called Cheap Thrills that has some comedic elements." Continue »
Ginnifer Goodwin Reveals Which Iconic Character is More Difficult to Portray: Snow White or Jackie Kennedy
November 14, 2013 | Leave a Comment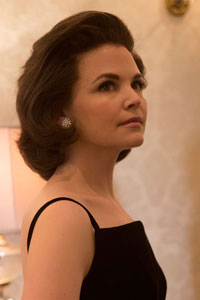 Ginnifer Goodwin took on the task of playing one of the most iconic figures in modern history, Jacqueline Kennedy. Even though she was game to undertake the role, it was one she knew she had to get right from the first day on set for the National Geographic TV movie, Killing Kennedy.
The 35-year-old actress talked to HuffPost TV about the pressure she felt going into the project.
She said, "In the beginning, immense…I admired her greatly, but I saw her for the person she was post-assassination. I felt a great relief in pressure in realizing that I wanted to play the side of her that nobody really knew. I based my version of Jackie on what she'd written about herself. I didn't have to live up to as much." Continue »