Interviews

Q&A: Scott Foley talks 'The Goodwin Games' and Why He Loves Working in Television
Scott: "My job as an actor is to find the real moments of the characters"

Q & A: John Krasinski Talks the End of 'The Office', His Audition, Past Commercials and More
John on the end of 'The Office': "It's a life-changing event and there's just no way to describe it"

Interview: Johnny Ray Gill on 'Rectify', Booking 'Harry's Law' Right Out of College and Making "Bold Choices"
Johnny on auditions: "Each character is a jigsaw puzzle & after I get the call 9from my agent) my quest is to find how all the circumstances fit"
Click Here For More Interviews!
Acting Advice

Keep the Drama on the Stage: How to Get Along with Your Fellow Actors
Ego and competition! 3 Steps to get along with your actor friends

The Actor's Guide to the Twitter-verse
There's a right way and a wrong way to tweet. Dallas shares 2 easy tips to help you make the most out of your tweets

4 Steps to Gaining Publicity and Utilizing the Power of Networking
Publicity is something that everyone in entertainment should be conscious of!
Want To Read More Columns? Click Here!

Latest News
'Inside The Actors Studio' Celebrates 250 Episodes with a Two-Hour Special (video)
May 8, 2013 | Leave a Comment
Inside the Actors Studio, hosted by James Lipton, will celebrate reaching 250 episodes with a special 2-hour show on Wednesday, May 29th at 7p.m.

Lipton sits down for brand new interviews with former guests including Actors Studio alumnus Bradley Cooper, Robert DeNiro, Jennifer Lopez, Christopher Walken, Barbara Walters, Dave Chappelle, Jay Leno, Conan O'Brien, Ellen Burstyn and Spike Lee. Continue »
Greta Gerwig: "I've gone through times where I regretted movies that I now don't regret"
May 8, 2013 | Leave a Comment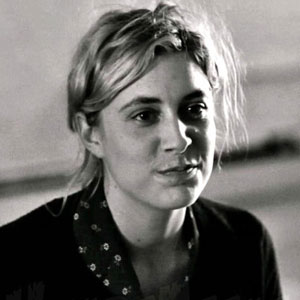 Most actors — no matter how successful — likely have played some role that they're not exactly proud of for various reasons.  Maybe it had to do the with the quality of the film, or they did something embarrassing in it, or maybe it was a commercial for an awkward product (nobody really wants to be the smelly person in a deodorant commercial, right?)  When it comes to indie star Greta Gerwig, she has gone through phases of regretting some of her past films — particularly when the offers weren't coming in.
Gerwig admits that she has changing perceptions on her past work, and some films she previously regretted she no longer does.  She explains, "I've never worked on anything that I haven't in some way enjoyed. I've gone through times where I regretted movies that I now don't regret. I was naked in lots of stuff for a while. And it was like, 'Why have I been naked in everything, and I'm a whore, and everybody thinks I'm a softcore porn star.' I was so ashamed. I remember going through all these like great actresses, like Cate Blanchett's never been naked, Meryl Streep's never been naked… Even when people would present me with like, 'Well, Kate Winslet was naked,' I was like, in a period piece! Now I don't feel ashamed of it. So much of it is based on where you are as a person." Continue »
The Actor's Guide to the Twitter-verse
May 8, 2013 | Leave a Comment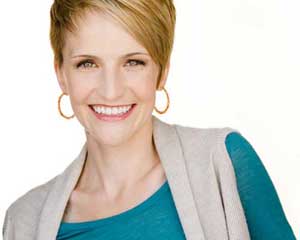 Written by Dallas Travers, CEC
If you're like me, you've realized that Twitter holds a lot of potential for relationship building in the business because of the direct line of communication it offers you.
Everyday, I see more actors, agents, casting directors and filmmakers engage in powerful online communication using Twitter as their tool.
Everyday, I also see a lot of actors waste time tweeting away and wondering why their followers aren't responding.
Well, there's a right way and a wrong way to tweet, so let me share two easy tips to help you make the most out of your tweets. Continue »
Mackenzie Crook Talks 'Game of Thrones' and His Experience in "Eye-Acting"
May 8, 2013 | Leave a Comment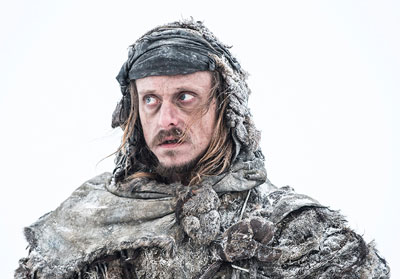 There's not much background Mackenzie Crook can get about his character, Orell, on HBO's Game of Thrones besides brushing up on the novels.  That's because it's hard to investigate being a 'skinchanger.'
"There's a limited amount of research I can do about warging, what it's like to do that, because obviously people can't," he said in an interview with Vulture.  "But it's a really interesting character to have, a really deep and thoughtful character.  I'm not usually asked to play those types of guys.  He's got depth, definitely."
Crook has become somewhat known for roles that feature his eyes—as a wooden-eyed Ragetti in the Pirates of the Caribbean films and now when Orell connects with the eagle and his eyes turn white.  "That was put in post," he admitted.  "I just had to hold my eyes open, unblinking, which was kind of difficult in Iceland, because I was staring right into a blizzard.  Snowflakes were landing on my eyeballs, but I wasn't allowed to blink for the duration of that shot." Continue »
Olga Kurylenko on How She and Terrence Malick Created Her Character in 'To the Wonder'
May 8, 2013 | Leave a Comment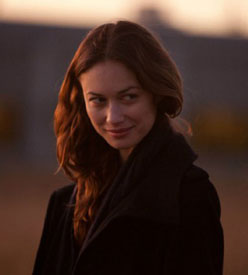 Olga Kurylenko is ready to prove she's more than just a pretty face.  Although she got her start modeling and starred as a Bond girl in Quantum of Solace, she's hoping to branch out more.
"That's not what an actor hopes to play," she said in an interview with The New York Post. "They've mostly been dull and just arm candy."
With her new role in Terrence Malick's To the Wonder, Kurylenko did as much preparation as possible.  "I had to read three Russian novels: Anna Karenina, The Idiot and The Brothers Karamazov," she recalled.  "They were very tiny little novels.  After that it was just discussions about what I drew from the books, how we can compose the character, and what similarities are there between [her character] and the different female characters in those books." Continue »
Mike Tyson Says He Wants to Do Shakespeare: "Could you imagine me in 'Othello'?"
May 8, 2013 | 3 Comments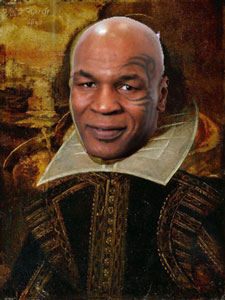 While he never garnered great reviews, Mike Tyson just completed a three-month tour of one-man show Undisputed Truth across the United States.  Snicker all you want, but Tyson has built up with a noteworthy acting resume over the last few years, with scene-stealing cameos as himself in The Hangover and The Hangover Part II and a featured role in an episode of Law & Order: Special Victims Unit.  However, Tyson is adamant that he plans on continuing his acting career, and even has a specific Shakespeare role he would like to tackle some day.
He revealed his knowledge of the Bard to reporters a few days before his show ended its run in Chicago by asking, "Wouldn't Shakespeare be awesome?  That black guy … could you imagine me in Othello?"
Tyson later backpedaled a bit on whether he was prepared to play the Moor of Venice, but also confesses that he believes he can do it, saying, "Anything you give me time to prepare, I can do.  I don't think I am ready for that yet, but I would like to try." Continue »
Alec Baldwin Blames 'Orphans' Closing on 'Tabloid Journalism' and a Scathing New York Times Review… But is That Fair?
May 8, 2013 | Leave a Comment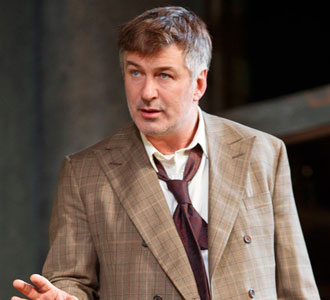 It was certainly an unexpected announcement that Orphans, starring Alec Baldwin, would be closing on Broadway on May 19, several weeks before its originally scheduled closing on June 30.  Baldwin took the opportunity to provide some explanation for the closing in one of his columns for The Huffington Post.  It's curious to see exactly what Baldwin — who has never been shy about saying his piece (for good or for bad) — blames for the play's early closing.
Baldwin compares the experience on Orphans to what he calls his last role in a "legit" Broadway play, A Streetcar Named Desire in 1992.  Baldwin points out that during that production any bad publicity having to do with arguments or fights was swept under the rug by the producers.  He writes, "Bad press about films or shows of any kind can negatively affect your chances. The opportunity to influence an audience through any kind of well-conceived or well-timed ad campaign is lost. First impressions do count. If 'trouble' is that first impression, it's difficult to swim out of that riptide." Continue »
Helen Mirren Curses Out Drummers Who Disrupt Her Performance of 'The Audience'… In Full Makeup
May 7, 2013 | 1 Comment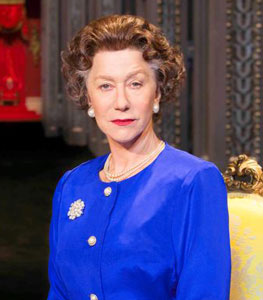 I never quite got why people use drumming to get attention during street protests and promotions.  Sure it's loud and makes bystanders turn their heads… but mostly because it's incredibly annoying.  So with that in mind, if you're absolutely set on promoting something with a company of drummers, could you at least refrain from doing it next to a theater? 
On Saturday night a group of marching drummers were playing their instruments to promote As One in the Park, a London gay music festival set to begin later this month.  Unfortunately, the marching drummers went right past the West End's Gielgud Theatre, where Dame Helen Mirren is currently starring as Queen Elizabeth II in The Audience.  Naturally, Mirren reprising her Oscar-winning role as Elizabeth is one of the hottest tickets in town, so the packed house and Mirren herself were subjected to loud drumming from outside the theater during the performance. Continue »
Zach Braff on Using Kickstarter: "I just thought I had nothing to lose"
May 7, 2013 | Leave a Comment
Zach Braff has been causing controversy over the past few weeks for his decision to fund his latest film by using the website, Kickstarter.
"My brain has trouble with the logic of saying I'm taking money away from another Kickstarter campaign if I'm bringing people that didn't even know about Kickstarter to begin with," he said in an interview with The Hollywood Reporter.
Braff has already raised more than $2 million for his next project, entitled Wish I Was Here.  "I never talked to studios," he said.  "I didn't want to make it with studios.  Since Garden State, I've had so much experience of that being a nightmare." Continue »
Interview: Johnny Ray Gill on 'Rectify', Booking 'Harry's Law' Right Out of College and Making "Bold Choices"
May 7, 2013 | Leave a Comment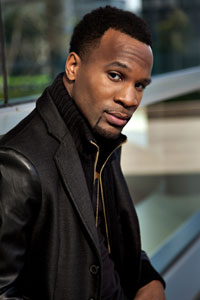 Johnny Ray Gill graduated from University of California, San Diego in 2010 with an MFA in Acting. While commuting back and forth to LA looking for work and a decent place to live, he auditioned for an episode of NBC's Harry's Law. The producers liked his work so much, that 1-episode role quickly turned into a 10-episode arc.
Since then, he hasn't stopped working. He's appeared on Bones, a couple of episodes of True Blood and now, he's starring in The Sundance Channel's new series, Rectify. The show is about a death row inmate named Daniel Holden (Aden Young), who has to put his life back together after DNA evidence reveals his innocence. Through flashbacks, Daniel relives his prison years and his friendship with another inmate, Kerwin Whitman, played by Johnny.
In this interview, Johnny talks about his education, Rectify and his advice to actors!
Rectify airs on Mondays at 10pm on The Sundance Channel Continue »