Interviews

Q & A: Lili Taylor and Minka Kelly Talk 'Almost Human', How They Got Their Roles and Imagination
Lili: Imagination is "one of the fuels for an actor"

Q & A: J.J. Abrams Talks 'Almost Human', the Cast and 'Star Wars'
J.J.: "I think that this show has a level of humor that is distinct from what we've done"

Interview: Josh Young on 'Evita', Playing Che and Being Nominated for a Tony
Josh on his Tony Nomination: "I feel like I have expectations now to live up to now"
Click Here For More Interviews!
Acting Advice

Dear Hollywood: An Open Letter From Annie Wood
Annie asks Hollywood to consider….

How To Act Like You're Already A-List
Dallas has 3 suggestions on how to take charge of your career!

Moving From A Small Town To A Major Market
Before moving from a small town to a major market, you must make a business plan
Want To Read More Columns? Click Here!

Latest News
Watch Lizzie Caplan Talk Masters of Sex, How She Fought for the Role, Nerves and More
November 20, 2013 | Leave a Comment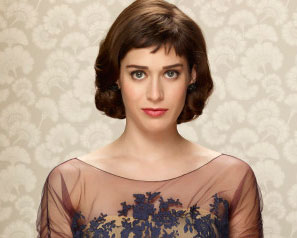 Here's a SAG Foundation Q & A with Lizzy Caplan where she talks about her new Showtime series, Masters of Sex.
In the interview, she talks about how she fought for the role of Virginia Johnson, why she waited so long for the part, shooting the pilot, nerves and more.
Masters of Sex stars Michael Sheen and Caplan as real-life pioneers of the science of human sexuality, William Masters and Virginia Johnson. The series chronicles their unusual lives, romance and unlikely pop culture trajectory.
Check it out below! Continue »
Idris Elba Talks 'Mandela', 'Luther', Research and Staying in Character (video)
November 20, 2013 | Leave a Comment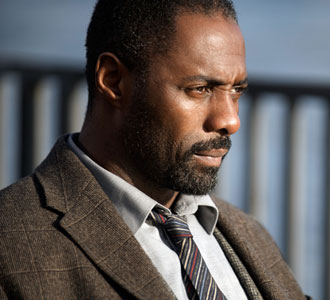 Idris Elba talks to Gold Derby editor Daniel Montgomery about his incredibly busy year. He's starred in Pacific Rim, Luther, Thor: The Dark World and the upcoming Mandela: Long Walk to Freedom.
In the interview, he talks about the research he did to play Nelson Mandela, the prosthetics he wore and tons more. 
Interestingly about the prosthetics, he said when he wore the them, he literally became Mandela. Good stuff, especially if you like Elba. Which I do.
Check it out below! Continue »
Broadway Actor Brian J. Smith Shares How His Last-Minute Army Sign-Up Almost Derailed His Acting Career
November 20, 2013 | Leave a Comment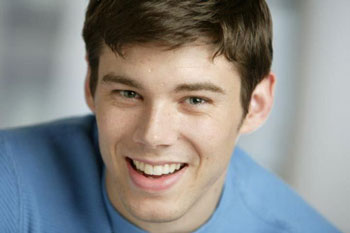 The Army or an acting career? That was the choice Brian J. Smith faced back in 2007 when he walked down to the military recruitment office in Manhattan after a string of bad luck in his personal and professional life.
"I was two months behind in the rent, I didn't have insurance and I'd just auditioned for [a role] and was told they went with somebody else," said the 32-year-old actor. "I figured, it's a sign! I went to the recruitment office on West 72nd Street and was going to show up the next morning at 8 for a physical."
However, fate stepped in and changed the entire course of his life. His agent called before he was supposed to complete his Army physical. Continue »
Review: 'The Hunger Games: Catching Fire'
November 19, 2013 | Leave a Comment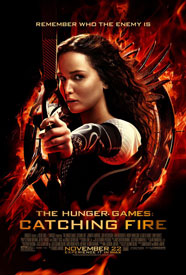 I'm happy to say that The Hunger Games: Catching Fire is pretty darn good. It tops the first film in every category, most notably… there's no shaky cam!
What's shaky cam? Think back to the first film and all of the action sequences. When I was sitting in the audience, I couldn't tell one thing that was happening during any of those sequences. It was beyond frustrating and I haven't bothered watching it a second time because of that.
What a difference Director Francis Lawrence has made in this top notch sequel.
At the beginning of the story, the 74th Hunger Games has ended and Katniss Everdeen (Jennifer Lawrence) and Peeta Mellark (Josh Hutcherson) are now home but not for long because they are forced to go on a victory tour to all of the other districts. Along the way though, things start to get out of hand with the prisoners. Uh, I mean residents of the districts. President Snow wants none of this and comes up with The Quarter Quell.
The Quarter Quell happens once every twenty-five years and the goal is to get rid of all of the previous Hunger Game winners… especially ones who are causing trouble for Mr. President. Continue »
24 Hour Plays Returned to New York for 13th Annual Performance
November 19, 2013 | Leave a Comment

Monday night saw the thirteen annual 24 Hour Plays event in New York City at the American Airlines Theater, and if the event by its nature wasn't confined to a single day one would expect that the popular fundraiser was long overdue for expansion.
Actors participating this year included Jesse Tyler Ferguson, Rachel Dratch, James McAvoy, Anthony Mackie, Rosie Perez, Jason Biggs, Zachary Levi and Krysta Rodriguez and each brought their own props and costumes.  Levi's and Rodriguez's participation is particularly impressive considering they are currently starring in First Date on Broadway and this would have normally been their night off! Continue »
Travis Tope: A Name You Don't Know Yet, But Should
November 19, 2013 | Leave a Comment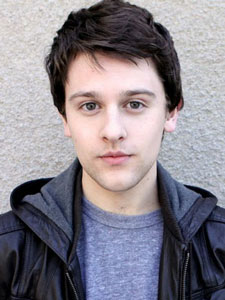 Have you heard of actor Travis Tope? While you might not know the name yet, this up-and-coming actor has been offered three big projects.
With only one film to his credit, MGM's upcoming 2014 horror flick The Town That Dreaded Sundown, this 22-year-old has some huge offers on the table. He's in negotiations to appear with Mark Wahlberg in the reboot of The Gambler, a lead role opposite Chloe Moretz in November Criminals and a teen role in Jason Reitman's project Men, Women and Children.
In addition to the work he might move forward with, Tope had to decline the opportunity to test for a role in Night at the Museum 3. There just wasn't enough time in his schedule. Continue »
Steve Coogan on Co-Starring with Judi Dench in 'Philomena': "When I was on set with her — trying to make sure that I didn't get blown into the weeds by her charisma, I had to bring my A-game"
November 19, 2013 | Leave a Comment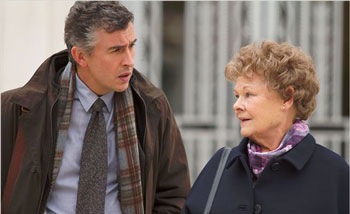 The Steve Coogan film Philomena is based on a true story about an elderly woman who was forced to put her child up for adoption when she was a teenage unwed mother and her search for that son fifty years later.  Coogan stars as journalist Martin Sixsmith, who aided Philomena Lee (portrayed by Judi Dench) in her search of her long-lost son.  In addition to his role, Coogan also produced and co-wrote the film, and he spoke to NPR about why he pursued the project and the intimidation of working with Dame Judi Dench.
Though Coogan is recognized for his ability to do spot-on impersonations, he admits that he initially disliked doing comedic impersonations.  He confesses, "I used to hate doing impersonations. Because to me it was like watching — it was the definition of style over substance. It's like watching a juggler, you know. You can be impressed, but there's nothing to say afterwards, is there? You can't deconstruct his juggling." Continue »
Broadway's 'Spider-Man: Turn Off the Dark' to Close in January… What Happened? Well, What Didn't?
November 18, 2013 | Leave a Comment
Aft
er a half dozen cast injuries, over $12,000 in fines for safety violations, hundreds of late night jokes, $75 million in production costs, millions of dollars more in worldwide advertising, and over 1000 performances, Spider-Man: Turn Off the Dark will reportedly close on Broadway in January.  It brings to a close the most expensive and one of the most controversial Broadway shows of all time without recouping its immense costs for its producers.
What exactly went wrong for the production?  Well, actually, seemingly everything did.
Jake Gyllenhaal Changes Course Mid-Career: From Blockbusters to Focused Storylines
November 18, 2013 | Leave a Comment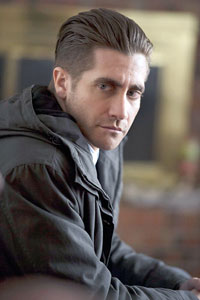 Jake Gyllenhaal is taking his career to the next level. After suffering a few setbacks with films like Prince of Persia, the 32-year-old actor is hitting a new stride with this year's Prisoners and the upcoming film Nightcrawler.
He talked with NPR about how he's changed up his career in some interesting ways.
Gyllenhaal shared, "I've sort of approached my work in a different way recently, in the past few years, which basically means I've spent, probably, about six or seven months preparing for each role…One role blends into the next role. I mean there's strange idiosyncrasies from roles that I play that I picked up that will never go away."
He points out how his 2013 role in Prisoners stuck with him in some unique ways. Continue »
Will Forte on What He Learned While Filming 'Nebraska': "Don't try to act too much, if that makes sense"
November 18, 2013 | Leave a Comment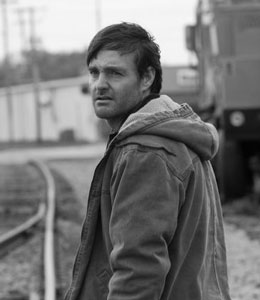 I was surprised when I saw that Will Forte was the star of Alexander Payne's Nebraska.  Not because I didn't think the Saturday Night Live veteran was capable of being the lead in a dramedy, but it is definitely a leap for the actor best known for his MacGruber character to star in a film that is a more subtle type of comedy than his previous work.  I'm happy to say that Forte great in the role, which is surprising because most part his character is the straight man to the comedic portrayals of his parents  (portrayed wonderfully by Bruce Dern and June Squibb).
He spoke to Collider about preparing for the role and what he learned from Dern about dramatic acting. Continue »