Interviews

Interview: Casting Director Kelly Martin Wagner on Auditioning Actors and Working in the Horror Genre
Kelly: "In our office, we're looking for a person, not a read"

Q&A: Comedian Jim Jefferies on Season Two of 'Legit'
Jim also has an interesting perspective on comedic actors in dramas.

Interview: Keeley Hazell Talks 'Awful Nice', Auditions and Moving to L.A.
Keeley on moving to L.A.: "I only saw it as a fresh start and that was positive"
Click Here For More Interviews!
Acting Advice

What To Eat (And What Not To Eat) Before An Audition
An audition can be a nerve-wracking experience, so you'll need every advantage you can get

How Can You Spot a Fake Manager?
John does some Detective work and finds some scammy behavior!

Auditions: We Just Don't Know
That's one of the most frustrating bits about this biz of ours, isn't it?
Want To Read More Columns? Click Here!

Latest News
Chris Pratt on His 'Guardians of the Galaxy' Screen Test: "I was like, 'Oh, I got this. This is mine. This is mine now.' I knew going in" (video)
February 13, 2014 | Leave a Comment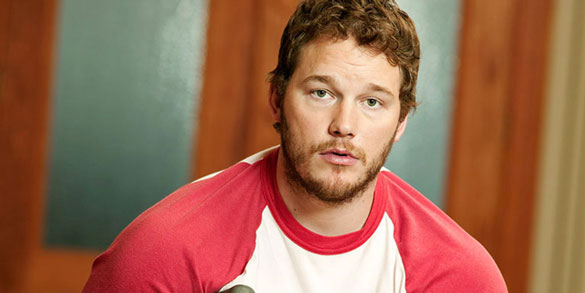 Before the announcement that Chris Pratt would star as Star-Lord Peter Quill in Marvel's Guardians of the Galaxy, not many people would have pegged the Parks and Recreation actor as an intergalactic superhero. In fact, even Pratt himself was one of the doubters. However, he reveals that as he tested for the role he began to feel like there was no way he wouldn't be cast in the lead role in what could potentially be the biggest blockbuster film of the summer. Continue »
Iranian Playwright's Latest Work Requires An Actor to Star in an Unrehearsed One-Person Show
February 13, 2014 | Leave a Comment

Acting is all about challenges, but how about this one: doing a one-person show that you have no previous knowledge of, with no direction, without a set and receiving the script seconds before your first, and only, performance. And during the performance, the audience decides whether or not you will drink a glass of water that has supposedly been poisoned.
But this isn't just a nightmare that plagues actors in their dreams, this is the actual scenario surrounding the play White Rabbit, Red Rabbit by Iranian playwright Nassim Soleimanpour, who says his work reflects the manipulation of society in an Iranian version of Animal Farm. As he said to Public Radio International, "We are always part of this manipulation system. We want to sit and complain that we are not slaves, but meanwhile, we'd rather stay in the cage. That's us. We have to accept it." The actor performing the piece is required to act out the parts of all the animals. Continue »
Kevin Hart on Starring in 3 Movies in 10 Weeks: "I'm achieving so much and accomplishing so much that I'm creating my own lane"
February 13, 2014 | Leave a Comment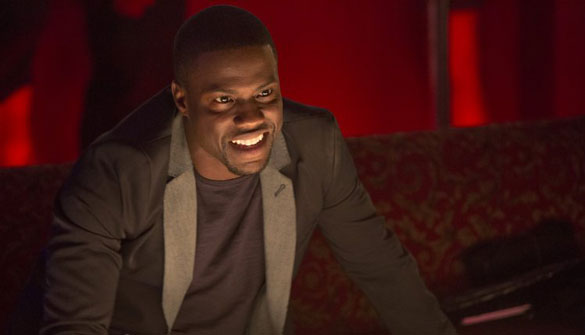 If you've watched television at all in the last few weeks you've probably seen at least one commercial for a movie starring stand-up comedian Kevin Hart. That's because as of February 14 Hart will have starred in three films released in 10 weeks — December's Grudge Match, January's Ride Along, and February's About Last Night. While Hart should probably be worried about overexposure if studios keep scheduling movies starring him every three weeks, he does think that his busy schedule this winter serves as an announcement to Hollywood that he's arrived. Continue »
Rebecca Hall on Her Role in Broadway's 'Machinal': "I keep myself as loose and empty as possible and then just let the rest of the company slowly pummel me"
February 12, 2014 | Leave a Comment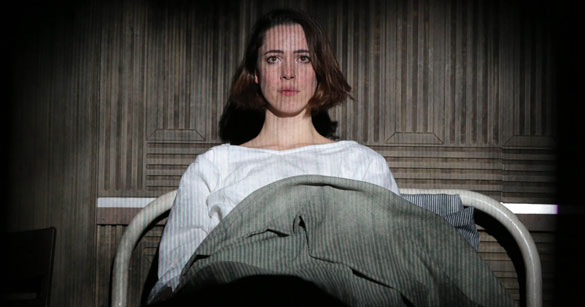 Rebecca Hall might be making her Broadway debut in Machinal, but the Iron Man 3 star has plenty of acting credits in her native England. However, Hall makes it clear in an interview with Broadway.com that she would have done this play anywhere. In Machinal she portrays a housewife who is paralyzed by depression regarding her lot in life. Though the play was written by Sophie Treadwell over eighty years ago, Hall speaks about the modern complexity of the role and how she "comes down" from her intense performance. Continue »
Jessica Williams Talks 'Girls' and Her Audition for 'The Daily Show'
February 12, 2014 | Leave a Comment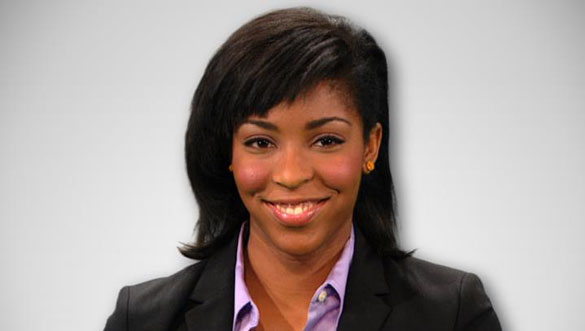 While much has been made about Saturday Night Live finally hiring a black female comedian after Maya Rudolph's 2007 departure, little fanfare occurred when Jessica Williams joined The Daily Show with Jon Stewart as a correspondent in 2012. The former star of Nickelodeon's Just for Kicks talked to Mother Jones about the show and her thoughts on women in comedy.
She explained how the audition for the Comedy Central show came about. Continue »
Mandy Patinkin on Feeling at Home on Stage: "Connect to one life, you connect to the world. It's not about numbers. It's about connection to me"
February 12, 2014 | Leave a Comment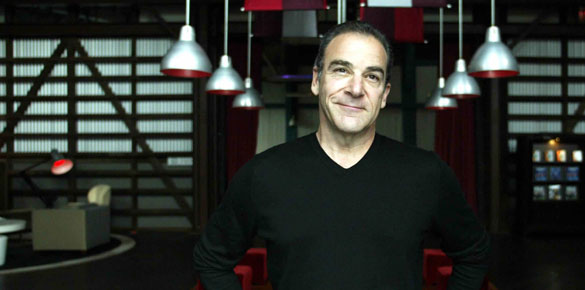 Sure, most people best know Mandy Patinkin for his role as Inigo Montoya in The Princess Bride (it's pretty much impossible to write about him without mentioning it). However, Broadway fans know that before he ever played the Spanish swordsman he became a Broadway star in the original productions of Evita and Sunday in the Park With George and that he is renowned for his tremendous singing voice.

Despite his prowess behind a microphone, Patinkin admits that when he's not on stage or in front of a camera he actually prefers quiet. He explains, "I don't like music and noise or TVs on at home. I like the quiet. I have music in my head all the time. I'm always going over these lyrics, taking hikes, going to the gym, running stuff, learning stuff. I love it more than anything. When I walk out on stage, that's not my work. That's my vacation. But for whatever reason, I'm not a big listener of music." Continue »
Gary Oldman on Why He Does Smaller Roles in Blockbusters: "Really good leading roles are few and far between"
February 12, 2014 | Leave a Comment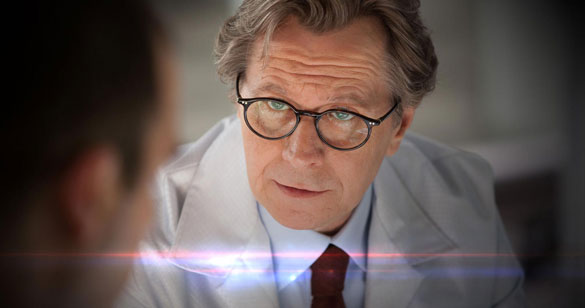 Gary Oldman is one of those actors who can draw me to a movie just because his name is on the poster. While unfortunately that sometimes leads me to go to screenings for movies like Paranoia, most of the time it pays off because Oldman is a great actor. However, it is clear that Oldman has increasingly taken supporting roles in big-budget projects, particularly after he appeared in several Harry Potter movies and Christopher Nolan's Dark Knight trilogy.
In fact, in 2014 you won't see Oldman at the arthouse cinema but in multiplexes in RoboCop and Dawn of the Planet of the Apes. He spoke to The Independent about this recent career change but also explains why he turned down a role in Thor. Continue »
Bradley Cooper Talks About Director David O. Russell's Process and His Infamous Hair in 'American Hustle'
February 11, 2014 | Leave a Comment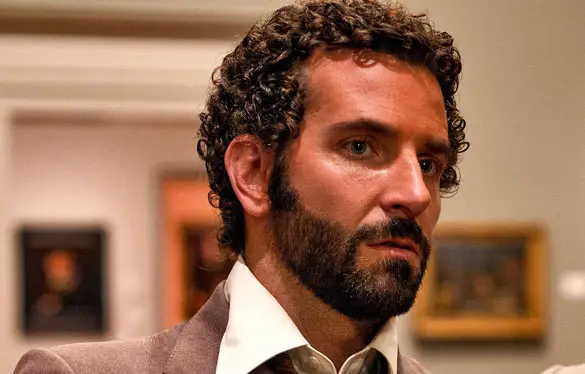 American Hustle has become one of the most celebrated movies of the 2014 Oscars season. The film has garnered Bradley Cooper his second Oscar nomination after working with director David O. Russell again.
The 39-year-old actor spoke with the Los Angeles Times about working with the talented director and the inside scoop on that curly hair he sported for the film.
The hair has become one of the most iconic looks from the film. Cooper explained how the whole hairstyle came together, "We tried a lot of wigs, and I just looked like somebody from the Three Stooges. And then we curled the hair one day [with curlers] because, to perm it, it would've been a bit permanent if it didn't work. So we put 110 curlers in, and then I sat underneath a heat lamp for 45 minutes on each side, and then it was moved. The whole thing was three hours. And we sort of loved what it did, and we thought, 'Let's not mess with it, let's just do that,' but not really thinking that, 'Oh, that means I'll have to do it every single day.'" Continue »
Robin Wright Is Choosing Roles on Her Terms: "I don't want to always be the tortured, soulful wife"
February 11, 2014 | Leave a Comment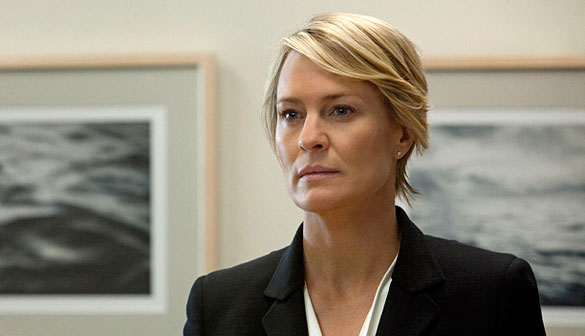 Robin Wright is hot off the awards show podium with a win for Best Actress in a TV Series, Drama for House of Cards at the Golden Globes in January. However, the actress is not one to rest on her laurels. She's stretching herself even further on the second season of the Netflix show.
This season she's directing an episode after talking with co-star Kevin Spacey about his own desire to direct in their sophomore season.
Wright revealed,"I said, 'I want to, too,' and I kept saying that to multiple parties. They said, 'Yeah sure,' and I just kept saying it over and over. I was and am serious. I'm tired of biting my tongue. As an actor, I had noticed very vividly that very few directors know how to direct actors, because they haven't done it. I'm not at all sure I know what I am doing, but I know what brings good work out of actors." Continue »
Interview: Jackie Earle Haley on 'RoboCop', Rehearsing, Auditioning and More!
February 11, 2014 | Leave a Comment
Podcast: Play in new window | Download (Duration: 17:20 — 13.9MB)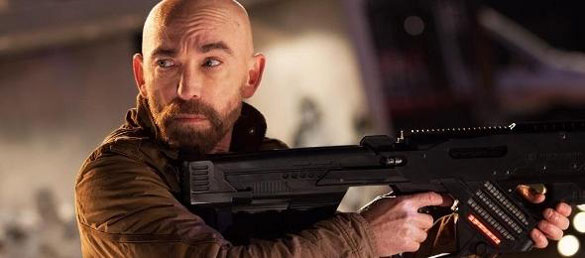 I think Jackie Earle Haley is terrific is everything. As a kid, I must have watched 1976′s Bad News Bears a million times and Breaking Away  is still one of my all-time favorite movies. If you haven't seen that, make sure Netflix it because it's great. 
But, as he got older, it got harder and harder for him to transition from child star to adult actor, so, he eventually moved to Texas where he started a successful production company. He directed a ton of commercials and as he told me, he just thought that part of his life was over. But Sean Penn and writer/director Steve Zaillian, who were making All the King's Men, thought of him for Sugar Boy, one of the major roles in the film. That brought him back into the business and he's been working non-stop ever since.
He was nominated for an Academy Award for his next film, Little Children;  he played Rorschach in Watchmen, worked with Martin Scorsese and Leonardo DiCaprio in Shutter Island, he played Freddy Krueger in the new Nightmare on Elm Street reboot, worked with Steven Spielberg on Lincoln and tons more!
And each role is completely unique and different – not one of them are alike.
Now, he's starring in the new RoboCop and has got some great kick-butt scenes. I liked the film a lot and of course, Jackie is terrific.
In the interview, we talk about the movie, some of his past roles, auditioning, Broadway and his advice to actors.
For the full interview, click the audio link above or download it from iTunes.