Interviews

Interview: Curtis Armstrong Talks His Long Career and 'King of the Nerds'
Curtis: "I always knew I was a character actor"

Interview: Casting Director Kelly Martin Wagner on Auditioning Actors and Working in the Horror Genre
Kelly: "In our office, we're looking for a person, not a read"

Q&A: Comedian Jim Jefferies on Season Two of 'Legit'
Jim also has an interesting perspective on comedic actors in dramas.
Click Here For More Interviews!
Acting Advice

What To Eat (And What Not To Eat) Before An Audition
An audition can be a nerve-wracking experience, so you'll need every advantage you can get

How Can You Spot a Fake Manager?
John does some Detective work and finds some scammy behavior!

Auditions: We Just Don't Know
That's one of the most frustrating bits about this biz of ours, isn't it?
Want To Read More Columns? Click Here!

Latest News
Why Jake Gyllenhaal is Okay with Not Being Nominated for His Work in 'Prisoners'
February 19, 2014 | Leave a Comment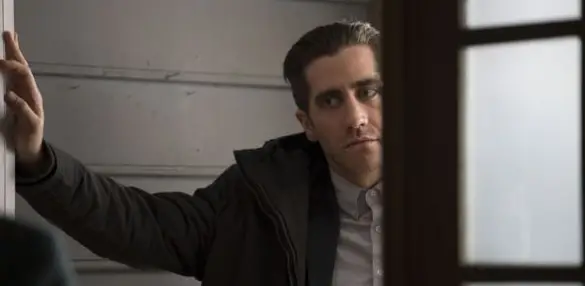 With the Oscars less than two weeks away, Hollywood is focused on will walk away with that statuette on March 2. In this strong acting year though, there were many snubs on the Oscar nominations list. Jake Gyllenhaal was one of those actors.
His work as Detective Loki in Prisoners was critically acclaimed by film reviewers, but somehow voters at the Academy missed honoring his stellar turn. The 33-year-old actor talked with HuffPost Entertainment about the slight.
He took it all in stride by explaining, "People have been really, really complimentary and very kind in talking about that character. At this point, I'm just happy to be able to keep working — to be able to do those things." Continue »
Actor Claims He Has Been Withheld 'Titanic' Royalties for 17 Years
February 19, 2014 | Leave a Comment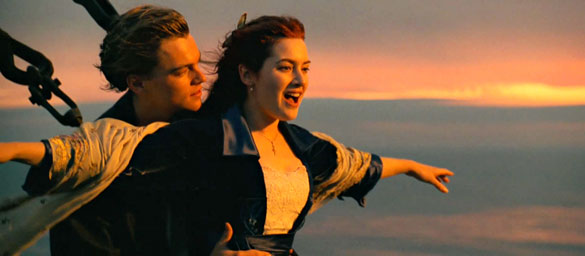 As one of the most popular films ever released, 1997′s Titanic still generates plenty of income a year for those who were involved with making the film. However, one of them, a man by the name of Vi Jay, hasn't seen another penny since his original payment and he feels that he is entitled to more according to a lawsuit filed Friday in Los Angeles Superior Court.
While the film was in production nearly 20 years ago, Jay answered an open casting call and was cast as a background extra at the rate of $60 a day. However, Jay claims that director James Cameron instead used Jay in the role of the "Spindley Porter," who appears in Kathy Bates' first scene roughly 28 and a half minutes into the movie. The scene lasts about fifteen seconds, and the porter character is heard saying "yes" to Bates' character twice. Continue »
Kelli O'Hara Talks 'The Bridges of Madison County' Musical, Challenging Herself, and… Shakespeare?
February 19, 2014 | Leave a Comment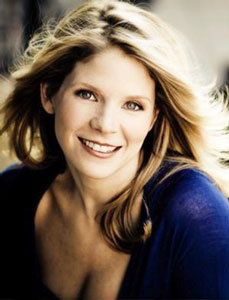 It's starting to seem like Kelli O'Hara is becoming the Susan Lucci of Broadway. 
O'Hara has been nominated for four Tony Awards for a number of acclaimed productions, but has yet to win. However, it's possible that O'Hara might have success with her most out-of-the-box Broadway musical yet: The Bridges of Madison County, based on the bestselling book. She is also negotiating to star in a revival of The King and I in the future, just in case she doesn't get a Tony for this one, either. She spoke about why she insists on challenging herself over and over again in her career, including when she took on a Shakespearean role.
Not only does O'Hara refer to The Bridges of Madison County as her "biggest challenge," but she is doing it as the mother of a five month year old baby. As many new parents will tell you, O'Hara says, "Sleep is a whole different thing for me now," making the production extra difficult. Continue »
Book Review: 'Monologues for Every Audition' by Glenn Alterman
February 19, 2014 | Leave a Comment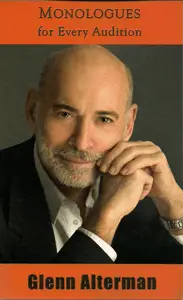 I hate monologues. Always have. It's just so unnatural to stand there before a casting director or agent and talk to someone that isn't there. And to do it out of context? Ugh, the worst.
Plus, it's always hard to find a good one. If you're like me, you constantly have one eye open whether you're watching TV or a film or seeing a show. You think, "Oh, that's a good one. I could do that."
Then, if you find one you like, is it appropriate to do in an agent's office? Does the character yell and curse?
And finally, is it over 2 minutes? Lately, I've been seeing the need for 1-minute monologues.
It's enough to make you go nuts. Continue »
Andrew Rannells on Getting Cancelled and "Always" Having a Place at 'Girls'
February 18, 2014 | Leave a Comment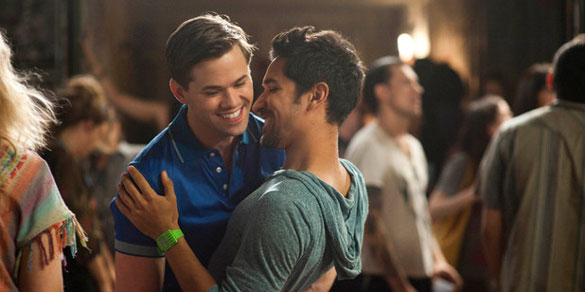 Andrew Rannells has had an incredible rise to the top after his successful Broadway run in The Book of Mormon. After starring in last season's The New Normal on NBC, he found himself back on HBO's Girls as the quick-witted Elijah.
He talked about his return to the Lena Dunham-helmed series with Vulture.
"I was supposed to do one episode, the North Fork episode, and then, as luck would have it, the show that I was on, on NBC, The New Normal, was canceled," he said. "Lena Dunham and Jenni Konner called within 45 minutes of that show being canceled and said, 'Just come back. Just come back to us. You always have a place here at Girls.' And I felt so taken care of and protected by them, and very, very lucky to be a part of the show again. So they sort of adjusted some things and shoved me back in the show." Continue »
Joel Kinnaman on His American Accent, 'RoboCop' and Taking on a Franchise
February 18, 2014 | Leave a Comment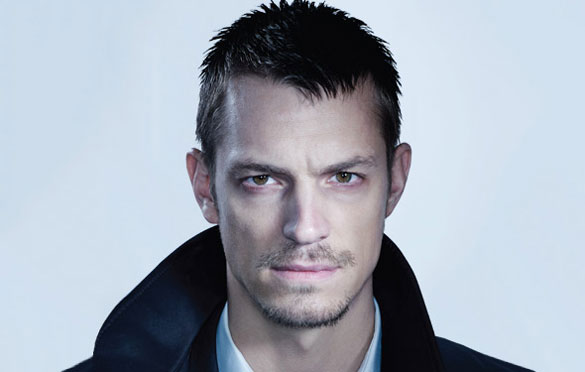 Get ready for Joel Kinnaman to become a household name. Even though he's already familiar to U.S. television audiences with the show The Killing, his current role as Alex Murphy, the Detroit police officer who is rebuilt into a futuristic lawman in Robocop, is sure to change all of that.
The 34-year-old actor talked to Vulture about the role and how he was cast in such an iconic movie.
He said, "…when you're an unknown, this is the kind of movie that you can get, because the franchise is bigger than the person. For these kinds of films, they want somebody that's not too well known, because that would take focus from the character, in a sense. So I knew that I had a shot, and I just worked my butt off to prove it to everyone that I was capable." Continue »
Leonardo DiCaprio on His Current Place in Hollywood: "It's an honor to be a working actor, period. And I'm not going to squander this opportunity" (video)
February 18, 2014 | Leave a Comment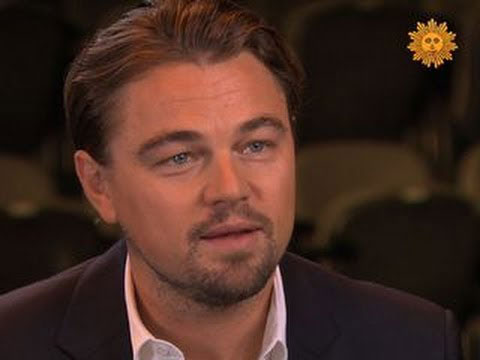 Many actors aspire to have a place in today's Hollywood like Leonardo DiCaprio's… including DiCaprio himself, had you asked him 20, 15, 10, or even 5 years ago. In an interview with CBS Sunday Morning, DiCaprio spoke about his earliest aspirations to become an actor, which actor he has worked with who had the biggest influence on him, and how he feels about his current place in Hollywood.
Despite his current acclaim as an actor, DiCaprio never went to acting school. He reveals, "I went to drama class in junior high and high school, but I never had sort of formal training or anything like that, no." However, he was always interested in acting. He explains, "I grew up in a kind of an artistic household. I was always kind of imitating my dad's friends and I would imitate everyone around us in the neighborhood. And I'd carry that over in school and get into a lot of trouble constantly. Once I found out that people actually got paid for this, I was like, all right!" Continue »
How Can You Spot a Fake Manager?
February 18, 2014 | 1 Comment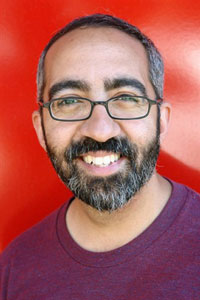 by John Henry Soto
 
So as some actors do, I was surfing through Craigslist for work. 
I know I know!!  But in the past I have managed to find some pretty good stuff on there. 
I ran into this ad where the guy was looking for talent to work with that has had some success in films. He was very clear about wanting to work with professionals only. I thought it was interesting. I've had a film at Cannes and have been nominated best actor for another so I thought I qualified. I replied to NAME REMOVED Business Management. 
I Googled the company name and didn't find anything out of the ordinary. Just a web page and Facebook page and a NYC address for his office. He contacted me right away and said he would like to meet with me. I thought cool, so we made an arrangement to meet in the city. He wanted to meet at fancy hotel lobby in the city and get a drink. For some reason I didn't think this was strange. I've done it before and it's not a bad environment for a meeting. Looking back, I should have requested a meeting in his office.
Mistake number one!  Continue »
How the "Drunkest Guy in the World" Helped Inspire Leonardo DiCaprio's 'The Wolf of Wall Street' Performance
February 14, 2014 | Leave a Comment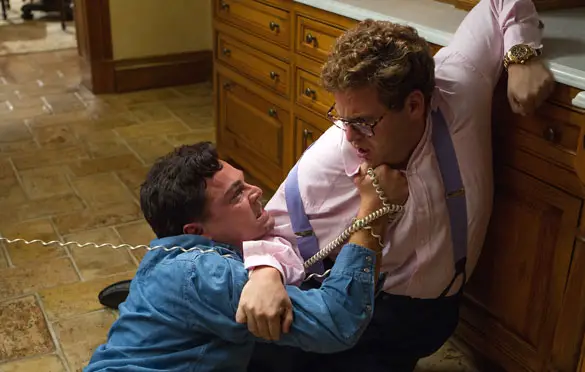 Actors find inspiration in a variety of places when they are researching a role. For The Wolf of Wall Street star Leonardo DiCaprio, he found the perfect subject on YouTube. In the film, DiCaprio and Jonah Hill's characters have a drug-fueled scene after taking too many Quaaludes.
At the Santa Barbara International Film Festival, the 39-year-old Best Actor nominee revealed that it was a popular internet video that helped inspire his behavior in the scene. Continue »
Joel Kinnaman Faced a One-Day Shoot, a 17-Page Monologue and a Pink Dog on the Set of 'Knight of Cups'
February 14, 2014 | Leave a Comment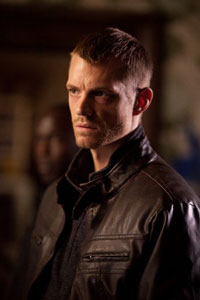 Actors are always faced with different challenges on set and they must adapt to make the scene work. However, Joel Kinnaman might have had the greatest obstacles of all while shooting the Terrence Malick film Knight of Cups. The 34-year-old actor not only had a 17-page monologue, he also had only one day to shoot the scene.
Kinnaman talked to Collider about the scene and how it all played out.
He said, "Christian Bale, who I was playing opposite—who had a lot of lines that would lead me into the next three pages—he hadn't seen his pages. So when we started shooting, he'd just walk off, and I'd be chasing him saying all this stuff, when he was actually the one who was supposed to be interested, and that's the reason that I was talking." Continue »