Interviews

Q & A: Lili Taylor and Minka Kelly Talk 'Almost Human', How They Got Their Roles and Imagination
Lili: Imagination is "one of the fuels for an actor"

Q & A: J.J. Abrams Talks 'Almost Human', the Cast and 'Star Wars'
J.J.: "I think that this show has a level of humor that is distinct from what we've done"

Interview: Josh Young on 'Evita', Playing Che and Being Nominated for a Tony
Josh on his Tony Nomination: "I feel like I have expectations now to live up to now"
Click Here For More Interviews!
Acting Advice

Dear Hollywood: An Open Letter From Annie Wood
Annie asks Hollywood to consider….

How To Act Like You're Already A-List
Dallas has 3 suggestions on how to take charge of your career!

Moving From A Small Town To A Major Market
Before moving from a small town to a major market, you must make a business plan
Want To Read More Columns? Click Here!

Latest News
Watch 50 Cent's Leaked Audition Tape for 'American Gangster'
October 25, 2013 | Leave a Comment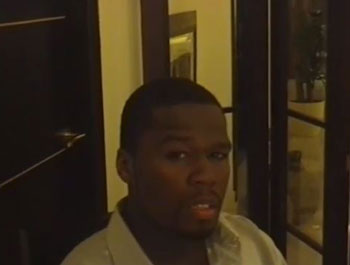 As an actor, I hate when audition tapes are leaked. I'd be horrified if some of my auditions showed up on YouTube!
But, as the Editor of Daily Actor… I have to admit that they are fun to watch.
Someone leaked to Defamer this audition tape that Curtis (50 Cent) Jackson submitted for the 2007 film, American Gangster, that starred Denzel Washington and Russell Crowe. He was auditioning for the role of Huey Lucas, a part that Chiwetel Ejiofor (currently starring in 12 Years A Slave) booked.
It's not bad. I mean, I've seen worse. His acting just lacks… oh, what's the word. Emotion.
What I'd love to find out is who the woman reading opposite him is. She almost hijacks his performance. You gotta check it out just for her. Continue »
'American Horror Story' Star Jessica Lange On Her Four-Decade Career: "I am coming to the end of acting"
October 25, 2013 | Leave a Comment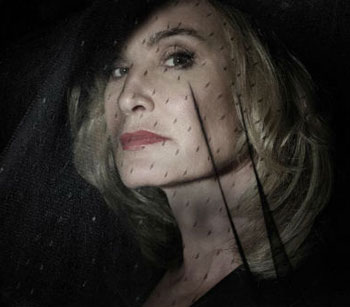 For Jessica Lange fans, brace yourself for the news she recently revealed to the Los Angeles Times, she's ready to retire. Don't worry though, it's a five-year plan for the 64-year-old actress.
She shared how she wants to end her successful career.
Lange said, "I am coming to the end of acting. I have a list: another stage production, maybe one or two more movies, one more season of American Horror Story…and then that is it for me. Because I think that's enough. I want to go out with a bang …or should I say, a scare?"
Her work on FX's American Horror Story has been a wonderful bonus to a career that has been prolific with two Oscar-winning turns in Blue Sky and Tootsie. Even with those Oscars on her mantel, working on  Ryan Murphy's horror anthology has been incredibly rewarding for her. Continue »
'The Walking Dead' Actor Vincent Martella on How to Eat People
October 25, 2013 | Leave a Comment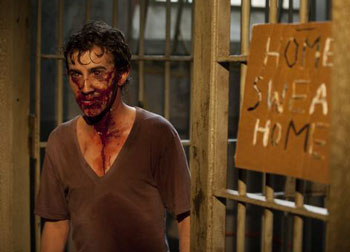 Being that The Walking Dead is about a post-apocalyptic world invested with flesh-eating zombies, there are many opportunities for actors to get bit parts as zombies.  However, actor Vincent Martella was able to get the full monty: he starred as human Sweet Patrick in the season premiere and quickly succumbed to an unknown illness that turned him into one of the Walkers. And though he tells Today he's not going to spoil anything about upcoming episodes, he does admit that the hardest thing about being on the show is trying to realistically portraying making lunch out of a human. Continue »
Review: Robert Redford in 'All Is Lost'
October 24, 2013 | Leave a Comment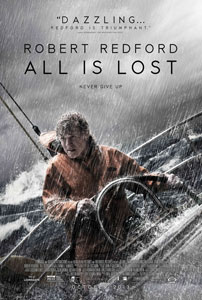 It takes some balls to set a movie in the middle of the ocean and only have one character who speaks almost no lines of dialogue.
You've got to have a director who is supremely confident in himself and an actor who can command the screen with a glance or a tilt of his head.
We get that in Writer/Director J.C. Chandor and Robert Redford.
All Is Lost tells the story of a man who is sailing the Indian Ocean. One morning, he wakes up to discover that his boat has rammed against an old floating shipping container that's left a hole on the side of his boat. As it starts to take on water, he loses his navigation equipment, his radio and electricity. He's now lost at sea and uses every bit of will and his seamanship knowledge to survive. Continue »
Bob Odenkirk and the 'Nebraska' Cast Offer Up Audition Tips: "An audition is a chance to act that day"
October 24, 2013 | Leave a Comment
Auditions are one of the most important components of an actor's career. However, it is often an artist's least favorite aspect of trying to make it in Hollywood. Once you are an established working actor, does the audition process ever change?
In a recent Envelope Screening Series with the Los Angeles Times for the upcoming film Nebraska, actors Will Forte, June Squibb and Bob Odenkirk talked on a post-film panel about this very topic.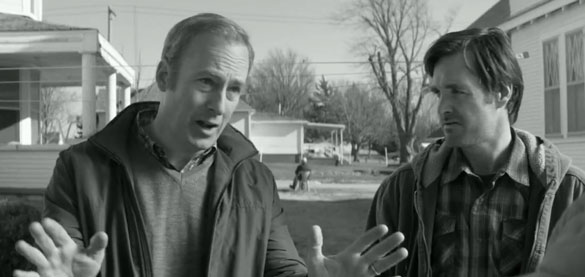 Forte isn't a big fan. Continue »
Sean Hayes on the Low Ratings of his New Sitcom: "How do you get viewers to NBC?"
October 24, 2013 | Leave a Comment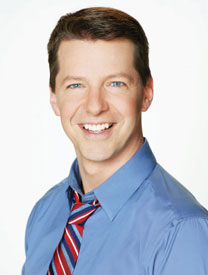 Okay, so I haven't watched an episode of Sean Hayes' new NBC series, Sean Saves the World.  Apparently I'm not alone: with an average of 3.4 million viewers for its first several episodes, Sean Saves the World is already in cancellation territory, or, at the very least, won't be renewed. 
Though reviews have been pretty bad and the show airs opposite popular shows Glee (Fox), Grey's Anatomy (ABC), and the new Robin Williams series The Crazy Ones (CBS), in an interview with The TV Page Hayes lays the blame on NBC and the channel's overall lack of viewers.
One thing Hayes recognizes is that NBC isn't the hit-maker it was when Hayes' previous sitcom, Will & Grace, was one of NBC's biggest hits.  He claims, "To me, [the show] is working.  It's just the struggle of the elephant in the room which is 'how do you get viewers to NBC?' NBC programs great shows, it just doesn't have the eyeballs CBS does."  In fact, he insists that the show is one of the best sitcoms on television, adding, "Even if I wasn't on the show, it'd be the funniest sitcom, to me, on the air right now. I watch it and go, 'Well, this is really f–king funny.' I wouldn't change anything right now, I think it's all working." Continue »
What Are Those Actors Smoking?: What Prop Masters Use for Prop Drugs
October 24, 2013 | Leave a Comment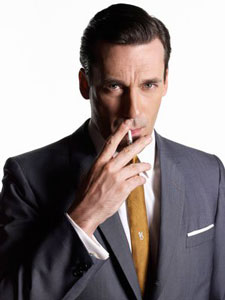 Regardless of what substances Hollywood stars might use behind the scenes, while they're on camera they're obviously not using real drugs.  So what do Hollywood prop masters reach for when they have simulate drug use on screen?  As The New York Post reveals in a really fascinating article, different prop masters have different tricks. 
Gillian Albinski, the prop master on TV's Homeland, reveals that Hollywood cocaine is a relatively simple combination.  She says, "It's usually cornstarch, but you have to put a bit of baby powder into it, because starch is too sticky and heavy."  However, prop master Michael Bates, who has worked on films like The Dark Knight Rises, Horrible Bosses, and The Fighter, points out that they have to switch substances if an actor is actually going to snort the "cocaine."  He says, "I always use powdered lactose. You can snort it for real, and it doesn't affect you. It's just a milk product." He reveals that on the set of Horrible Bosses Colin Farrell even snorted it off-camera to stay in character… which sounds ridiculously suspicious to me.  Anyway, to prevent the actor from snorting too much, the inside of the straw can be coated with vaseline, which most of the powder will stick to. Continue »
The Cast of 'Arrested Development' Are Reuniting for 'Inside the Actors Studio'
October 24, 2013 | Leave a Comment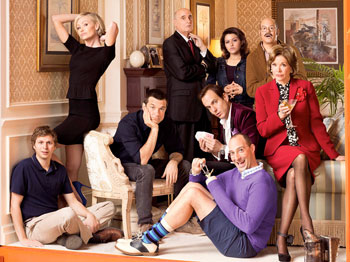 Bravo's Inside the Actors Studio, hosted by James Lipton, is reuniting the cast and creator of Arrested Development.
The show will air on Thursday, November 7 at 8pm. 
Lipton (who has a recurring role on the show) will be joined by Will Arnett, Jason Bateman, Portia de Rossi, Alia Shawkat, Jeffrey Tambor, Jessica Walter and creator Mitch Hurwitz.
In the episode, we'll find out everyone's favorite season four moments, which cast member swore off television after many false starts, who moonlights as a teacher and the genesis of Portia de Rossi's name. Continue »
Documentary Review: 'Broadway Idiot'
October 23, 2013 | Leave a Comment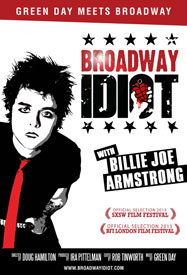 Let's just get this out of the way: I'm a huge sucker for Broadway documentaries. From the great PBS documentary Broadway or Bust that aired last year to In The Heights: Chasing Broadway Dreams or One Night Stand (about the 24-hour musical), I gladly watch any doc that deals with theatre. 
I'll even watch one about a musical that I didn't like.
I've seen American Idiot on Broadway and the touring production earlier this year and both times I walked away with a big shrug. The actors in the Broadway production were great (the touring production were just OK) and the music is freaking phenomenal but the story just stinks. It's full of energy and the set is total eye-candy but if you don't have a story to hook the audience, you lost me.
That's not at all the case with Broadway Idiot, director Doug Hamilton's chronicling of Green Day's Billie Joe Armstrong and American Idiot director Michael Mayer's quest to turn the bands album into a Broadway musical. Continue »
Daniel Radcliffe and Dane DeHaan on 'Kill Your Darlings', Bad Auditions and More (video)
October 23, 2013 | Leave a Comment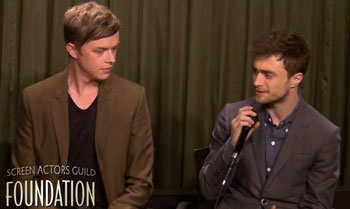 Daniel Radcliffe and Dane DeHaan star in the new film, Kill Your Darlings, the untold story of a murder that brought together a young Allen Ginsberg (Radcliffe), Jack Kerouac (Jack Huston), William Burroughs (Ben Foster) and Lucien Carr (DeHaan) at Columbia University in 1944.
The story is fascinating because it's absolutely true. These brilliant writers – who would create the Beat Generation of writers – were friends way before they were famous and how this murder shaped the rest of their lives.
The SAG Foundation interviewed Radcliffe and DeHaan about the film and how they became attached to it (Radcliffe actually auditioned for it), the research and rehearsal, how they got their SAG cards, their worst auditions and tons more.
Check it out below! Continue »