The U.K. Actors' Union Wants the BBC to Accountable for their Casting Processes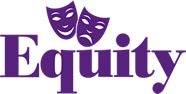 Equity and the BBC are set for quite the showdown because the union is accusing the network of favoring bigger names from high-profile agencies for roles. Equity wants the BBC to give more opportunities to other actors and account for their casting procedures.
A motion was passed last week asking the U.K. network for "openness and fairness." Actor Daniel Page, who brought the motion to the union, feels that since they are publicly funded, "Equity members should be able to know what jobs are available."
He feels that there is favoritism towards "selected agents for a minority of members who are able to pay for top drama schools." Page continued, "There are really talented people out there who aren't with the top agents, so they are not getting the information or those opportunities."
In the U.K., the casting directors use Spotlight Link which sends casting breakdowns to the agencies they want to work with. Some of the top agencies in the country include United Agents, Independent Talent Group, William Morris Endeavor and Conway van Gelder Grant.
Martin Brown, assistant general secretary of Equity, said, "There is a method of getting casting information out, but generally they're closed off to casting directors' favorite agents or actors. We're asking whether that can be opened up to everyone in the acting profession."
The BBC responded to Equity's claims with an open mind, "We do seek to be diverse and cast from the widest pool of actors possible and we would welcome a conversation with Equity about how to further our reach in the future."
However, the secretary of the Co-operative Personal Management Association, Peter Barnes, had a more dismal view. He thinks that an open casting process would just be too time consuming. He said, "They probably don't want to get inundated."
Equity and the BBC have yet to set up a meeting to hash out their issues.
Via The Independent
http://www.dailyactor.com/wp-content/uploads/2016/08/imperium_daniele_radcliffe.jpg
Daniel Radcliffe on Playing a Neo-Nazi in 'Imperium': "It's still just horrible to say some of this stuff"
Radcliffe reveals how he played such a layered character and what it felt like to say his character's hate-filled dialogue.
http://www.dailyactor.com/film/daniel-radcliffe-playing-a-neo-nazi-imperium/
http://www.dailyactor.com/wp-content/uploads/2016/08/John-Cho-Star-Trek-Beyond.jpg
How John Cho Took A Stand for Diversity Early in His Career
"When one does speak one's mind, one might be surprised at how receptive people are." - Actor John Cho
http://www.dailyactor.com/film/john-cho-took-a-stand-for-diversity/
http://www.dailyactor.com/wp-content/uploads/2016/08/simon-helberg-florence-foster-jenkins.jpg
Simon Helberg on His 'Florence Foster Jenkins' Role: "I'm an actor and I want to stretch different muscles"
Helberg spoke about portraying his character in the film and whether or not he feels typecast by his Big Bang Theory role.
http://www.dailyactor.com/film/simon-helberg-florence-foster-jenkins-role/
http://www.dailyactor.com/wp-content/uploads/2016/08/Will-Chase-Something-Rotten.jpg
The Role That Got Away: Will Chase on Returning to 'Something Rotten!'
"I know that I am a poor man's fill-in-the-blank. And I know that there are poor man's Will Chases out there. That's just the nature of the business" - Will Chase
http://www.dailyactor.com/broadway-theater/will-chase-something-rotten-role-that-got-away/
http://www.dailyactor.com/wp-content/uploads/2016/08/Julia-Stiles-Jason-Bourne.jpg
Julia Stiles on the Jason Bourne Series and Growing as an Actress: "There's always room for improvement"
"I like a director that encourages me to be playful. I don't really like being restricted or controlled by a director." - Julia Stiles
http://www.dailyactor.com/film/julia-stiles-growing-as-an-actress/