Shailene Woodley Thinks Hollywood Life is "fabricated. None of it's real"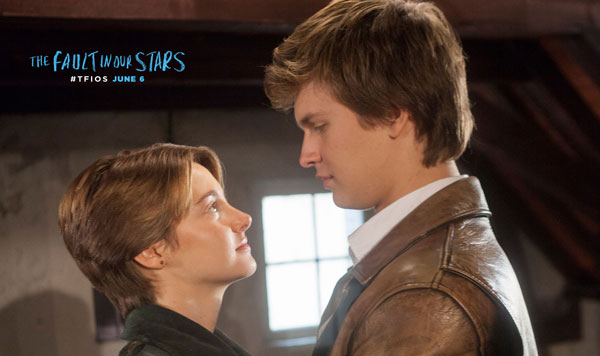 If there's one thing Shailene Woodley has learned about Hollywood, it's "don't believe the hype." The star of the upcoming Fault in Our Stars is doing Tinsel Town her own way. Instead of hitting every club, gifting suite and fabulous A-list opportunity, the 22-year-old is keeping herself grounded.
In a recent interview with The New York Times, she breaks down what the red carpet is really like.
She shared, "Everyone says to me, 'What does it feel like to be part of the Hollywood life now?' And I want to say, 'It's fabricated.' None of it's real. We all go to these events. We put on makeup and clothes that aren't ours. We give them back at the end of the night, and then we go home and burp the same garlic burps as everyone else. You still have to do your laundry, and your dishes are everywhere. It's just life."
Woodley thanks her Simi Valley, California roots where she was raised by her dad, a high school principal, and her mom, a school counselor, for giving her a "very cerebral" life. She explained that "there was a lot of analyzing, a lot of breaking down situations from a place of compassion and empathy. I think that made me who I am today."
With Fault in Our Stars coming out June 6, Woodley has a busy summer. She's scheduled to film the second film in the Divergent series, Insurgent, at the end of the month. Just don't expect her to ask for star service while on set.
http://www.dailyactor.com/wp-content/uploads/2015/10/Bridge-of-Spies-Tom-Hanks-Mark-Rylance.jpg
Tom Hanks on Working with Steven Spielberg and Mark Rylance in 'Bridge of Spies'
"Steven does this incredible thing when he casts you: He empowers you with the scene." - Tom Hanks on Steven Spielberg
http://www.dailyactor.com/actors-on-acting/tom-hanks-working-steven-spielberg-mark-rylance-bridge-of-spies/
http://www.dailyactor.com/wp-content/uploads/2015/09/Tom-Hardy-Legend.jpg
Tom Hardy on Playing Twins in 'Legend,' Being Seen as a Tough Guy, and Working with Philip Seymour Hoffman
Hardy speaks about why he challenged himself to play twins, what he thinks of his tough guy image, and working with the late Philip Seymour Hoffman, who directed him on stage.
http://www.dailyactor.com/actors-on-acting/tom-hardy-playing-twins-legend/
http://www.dailyactor.com/wp-content/uploads/2015/09/Emily-Blunt-Sicario.jpg
Emily Blunt on Action Movie Roles: "I think it's important to show different layers. Nobody is just tough, nobody is just vulnerable"
Emily Blunt touches upon why she has gotten into roles with an action bent and why she thinks there aren't more action movies with female leads
http://www.dailyactor.com/actors-on-acting/emily-blunt-sicario-acting-layers/
http://www.dailyactor.com/wp-content/uploads/2015/09/Jorja-Fox-CSI.jpg
Jorja Fox on Life After 'CSI': "I've always enjoyed not knowing exactly where the road leads"
"I think you kind of have to embrace the unknown if you're an actor." - Jorja Fox
http://www.dailyactor.com/actors-on-acting/jorja-fox-life-after-csi/
http://www.dailyactor.com/wp-content/uploads/2015/09/John-Turturro-Mia-Madre.jpg
John Turturro on the Life of an Actor: "It's a rough business. I wouldn't want my kids to do it"
"I am usually very well prepared. If you're a surgeon, you've got to know what you're going to take out today." - John Turturro
http://www.dailyactor.com/actors-on-acting/john-turturro-life-of-an-actor/