NBC's new reality series "The Voice" allows you to audition from home!
NBC.COM announced: INTERACTIVE  AUDITION TOOL FOR UPCOMING REALITY COMPETITION SERIES
'THE VOICE':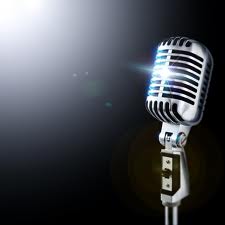 A first for Network Reality Competitions: "The Voice Online Audition Tool" allows Users to showcase their talent from home via a Computer &  Webcam: the Tool records their performance and rates it based on Pitch and Expression.
UNIVERSAL CITY, Calif. – February 18, 2011– For the first time a network reality competition will bring auditions to viewers at home by allowing the use of an interactive tool available on NBC.com,(http://www.nbc.com/thevoice).
NBC's new series (premiering spring 2011) "The Voice" casting team is working with industry experts and hosting casting calls across the nation in an effort to find top notch talent. The "Voice Online Audion Tool" allows the show the opportunity to locate talent within their own homes.
"This unique interactive online experience provides immediate feedback and scoring is an evolution in the casting process. This technology will exponentially expand our reach but, of course, only the best of the best will make it on to the show," said Paul Telegdy, Executive Vice President, Alternative Programming and Production, NBC. "The possibility that the next global superstar could be discovered through this innovative tool is incredibly exciting to all of us involved."
Recorded performances will be rated on a scale from 1 to 10 based on pitch and expression. Once submitted, eligible performances will be showcased on NBC.COM where they will be rated by fans and shared via social networks.
"The Voice" casting team will review submitted videos, select the ones that receive the highest scores and the best performances. Users interested in a chance to compete this season are encouraged to submit their best performances by March 1, the current casting cut-off.
Unlike an open casting call, there is the opportunity for users to practice and hone their performance, rate themselves against others, and have the chance to raise their score,  even to submit multiple times.
Hosted by Carson Daly, "The Voice" is a show about real talent, with four famous musicians in search of the best voices in America. The winners will be mentored by these singers to become artists, but it will be America who will decide which singer is worthy of the grand prize.
To read more about the series, go to: NBC.com/the voice
http://www.dailyactor.com/wp-content/uploads/2016/04/jake-gyllenhaal-demolition.jpg
Jake Gyllenhaal on 'Demolition', Working with Chris Cooper and Directors Who Want Nothing to Do With Him
"I think storytelling is the most important part of movie-making over performance." - Jake Gyllenhaal
http://www.dailyactor.com/actors-on-acting/jake-gyllenhaal-demolition-chris-cooper/
http://www.dailyactor.com/wp-content/uploads/2016/04/don-cheadle-miles-davis.jpg
Don Cheadle: "Be scared. Be on the edge of your creativity"
"Be willing to fall flat on your face and be in an unknown place. If you're doing that, you're probably growing" - Don Cheadle
http://www.dailyactor.com/actors-on-acting/don-cheadle-scared-creativity/
http://www.dailyactor.com/wp-content/uploads/2016/04/jessie-eisenberg-louder-than-bombs.jpg
What is Jesse Eisenberg's "Most Fulfilling Acting Experience"?
"My absolute favorite thing to do is to write a play and then, after I finish, do the first reading of it with my friends around the table"- Jesse Eisenberg
http://www.dailyactor.com/actors-on-acting/jesse-eisenberg-most-fulfilling-acting-experience/
http://www.dailyactor.com/wp-content/uploads/2016/03/Lupita-Nyong'o-eclipsed.jpg
Lupita Nyong'o on Her Broadway Debut: "When we get up on that stage, you do not know what will happen"
"I think theater offers a chance to flex muscles that then only help to sustain cinematic work." - Lupita Nyong'o
http://www.dailyactor.com/actors-on-acting/lupita-nyongo-eclipsed-broadway/
http://www.dailyactor.com/wp-content/uploads/2016/03/jake-gyllenhaal-demolition.jpg
Jake Gyllenhaal on Missed Superhero Opportunities and Portraying "Antisocial" Characters
"I've always wanted to have the opportunity to play a number of different roles, and I knew it wasn't necessarily the role, but how you played them" - Jake Gyllenhaal
http://www.dailyactor.com/actors-on-acting/jake-gyllenhaal-antisocial-characters/