Matthew Goode on 'Leap Year', accents and 'A Single Man'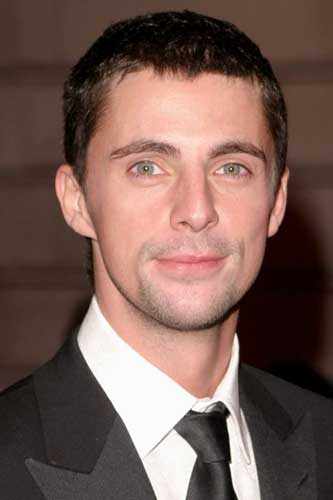 From movieline:
Had you met Amy Adams before shooting?
Before shooting, yes, because I had to get the job. She had a part in the casting so I went in and read. I wasn't the only chap; she's quite a big actress these days.
You've done several accents in your films. Was it tricky getting this one?
I have to say it really was because Anand wasn't quite sure where he wanted me to come from for a while then he made the decision that it would be Dingle and the County Kerry accent would be a good one. Luckily I had one of the best vocal coaches in the world, Gerry Grennell — he worked with Johnny Depp and other people — he's fabulous and he lives in Dublin so it was perfect. The first day Anand said, "Well, everyone in the crew seems to think you sound alright, it's just that I can't understand a bloody word." It was a bit thick, which is good in the west of Ireland, very, very strong accents in certain parts. You can barely understand a bloody word yourself. So it was definitely blood, sweat and tears [sighs] but it worked out.
Is there any sort of character you'd really like to play?
I've always wanted to play a detective in a thriller with another guy, I think. Two guys trying to find out something, that would be fun, private detectives or something. I'd really enjoy that … or not, as the case may be.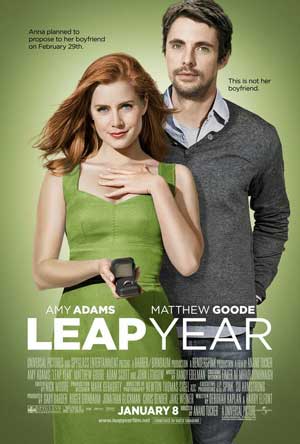 But you'd like to try.
Absolutely, as long as the script isn't a floating turd. "I'm going to do my dream! A dream of playing a detective! But the script is f***ing shit!" That would be hell.
Is there any actor whose career you'd like to emulate?
Yeah, sure, there's so many really. People like Billy Crudup and Sam Rockwell; they have very tremendous range, doing theater and cinema. There are heroes of mine, like Michael Caine … I loved Peter O'Toole. Maybe O'Toole and [Richard] Burton and those boys, but without the alcoholism.
So how was it working with Colin Firth and Tom Ford on 'A Single Man?'
I loved it; bearing in mind that the film was shot in 21 days, I wasn't there for terribly long. Colin was one of the reasons I wanted to do it; I knew he was going to smash his part out of the park, and Julianne [Moore] was involved. Great cast. And Tom's Tom. It was a bit intimidating to meet him at first, but after a couple of drinks in Claridges, we went through what his vision was, he's very, very passionate, and it was kind of a love poem to his own partner Richard. Why wouldn't I want to be involved with that? It's a great book and quite important story.
It's great that it's getting so much recognition.
Yes, and Colin's become a chum; I'm terribly fond of him.
He seems like a really solid guy.
He's so solid. He's fab, really, really fab. Give him a good vodka martini with a twist and sparks can fly.
http://www.dailyactor.com/wp-content/uploads/2016/08/imperium_daniele_radcliffe.jpg
Daniel Radcliffe on Playing a Neo-Nazi in 'Imperium': "It's still just horrible to say some of this stuff"
Radcliffe reveals how he played such a layered character and what it felt like to say his character's hate-filled dialogue.
http://www.dailyactor.com/actors-on-acting/daniel-radcliffe-playing-a-neo-nazi-imperium/
http://www.dailyactor.com/wp-content/uploads/2016/08/John-Cho-Star-Trek-Beyond.jpg
How John Cho Took A Stand for Diversity Early in His Career
"When one does speak one's mind, one might be surprised at how receptive people are." - Actor John Cho
http://www.dailyactor.com/actors-on-acting/john-cho-took-a-stand-for-diversity/
http://www.dailyactor.com/wp-content/uploads/2016/08/simon-helberg-florence-foster-jenkins.jpg
Simon Helberg on His 'Florence Foster Jenkins' Role: "I'm an actor and I want to stretch different muscles"
Helberg spoke about portraying his character in the film and whether or not he feels typecast by his Big Bang Theory role.
http://www.dailyactor.com/actors-on-acting/simon-helberg-florence-foster-jenkins-role/
http://www.dailyactor.com/wp-content/uploads/2016/08/Will-Chase-Something-Rotten.jpg
The Role That Got Away: Will Chase on Returning to 'Something Rotten!'
"I know that I am a poor man's fill-in-the-blank. And I know that there are poor man's Will Chases out there. That's just the nature of the business" - Will Chase
http://www.dailyactor.com/actors-on-acting/will-chase-something-rotten-role-that-got-away/
http://www.dailyactor.com/wp-content/uploads/2016/08/Julia-Stiles-Jason-Bourne.jpg
Julia Stiles on the Jason Bourne Series and Growing as an Actress: "There's always room for improvement"
"I like a director that encourages me to be playful. I don't really like being restricted or controlled by a director." - Julia Stiles
http://www.dailyactor.com/actors-on-acting/julia-stiles-growing-as-an-actress/