Emma Stone in Talks to Star in Broadway's 'Cabaret'… Again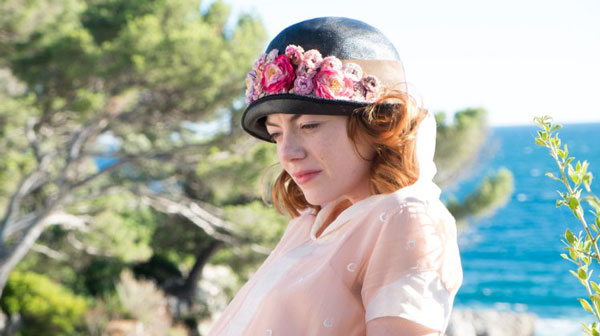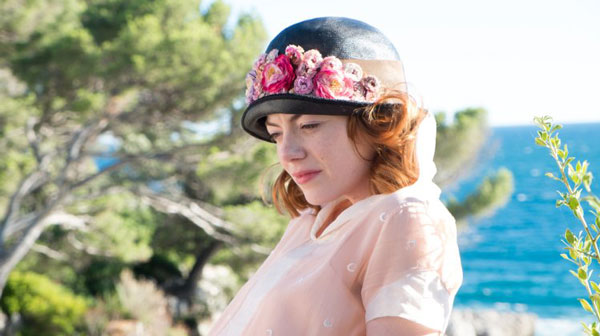 With Michelle Williams set to depart her role of Sally Bowles in Broadway's Cabaret on November 9, producers are in talks with Emma Stone to make her Broadway debut replacing her in the Roundabout Theater Company production until the musical is set to close on January 4, according to The New York Times.
If this already sounds vaguely familiar, you're not crazy. Stone was actually announced as the first choice to play the lead in the revival of the popular Sam Mendes/Rob Marshall production of the musical alongside Alan Cumming, who was awarded a Tony for his portrayal of the MC during the last Broadway revival in 1998. Stone pulled out of the production a month after it was initially announced in May 2013, and Williams wasn't announced as taking her place until September 2013. The musical began previews on March 21, 2014 and officially opened on April 24.
Stone's reasoning for pulling out of the production was chalked up to her commitments to promoting The Amazing Spider-Man 2, which was released in May. Though Stone is currently filming Woody Allen's next film in Rhode Island, she doesn't appear to have any film commitments that would interfere with playing the lead in Cabaret from November to January.
The Williams-led Cabaret has done very well with ticket sales, grossing $14.84 million through August 10 and selling at 96.36% capacity. With Stone in the lead sales would likely be even stronger — not only because she is a better-known actress, but because her run in the show would be during Broadway's lucrative holiday season. In addition, it's not inconceivable that additional weeks would be added to the January 4 closure date if it would fit in Stone and Cumming's schedules.
http://www.dailyactor.com/wp-content/uploads/2016/02/alicia-Vikander-Ex-machina.jpg
Alicia Vikander on the Her First Trip to L.A. and the Acting Tip 'Ex-Machina' Director Alex Garland Gave Her
"You [get immersed in] a film and of course you think that that is it. And then you go away and you read a new script and you have a new crush" - Alicia Vikander
http://www.dailyactor.com/actors-on-acting/alicia-vikanderacting-tip-ex-machina-director-alex-garland-gave-her/
http://www.dailyactor.com/wp-content/uploads/2016/02/Channing-Tatum-Hail-Caesar.jpg
Channing Tatum Talks 'Hail, Caesar!': "I've been beating on the Coens' door for years, man"
"It's the most I've ever prepped for a six-minute section in a movie." - Channing Tatum
http://www.dailyactor.com/actors-on-acting/channing-tatum-hail-caesar-tap-dancing/
http://www.dailyactor.com/wp-content/uploads/2016/01/Isidora-Goreshter-Shameless-audition.jpg
Isidora Goreshter Remembers Her Audition for 'Shameless'
Goreshter recently recalled that her audition for the 'Shameless' was by far her worst ever.
http://www.dailyactor.com/actors-on-acting/isidora-goreshter-audition-for-shameless/
http://www.dailyactor.com/wp-content/uploads/2016/01/Sutton-Foster-Younger.jpg
Sutton Foster: "Sometimes I won't even find a character until I put on the costume"
"I never had grand aspirations to be a movie star, to be famous or to be on TV. The theater was what I wanted." - Sutton Foster
http://www.dailyactor.com/actors-on-acting/sutton-foster-younger-character-costume/
http://www.dailyactor.com/wp-content/uploads/2016/01/Paul-Giamatti-Billions.jpg
Paul Giamatti on Building His Career: "I was always willing to just go, 'OK, sure, I'll do that'"
"I've done everything an actor can do except porn and performing in an amusement park" - Paul Giamatti
http://www.dailyactor.com/actors-on-acting/paul-giamatti-billions-building-an-acting-career/