Dave Franco on Following His Older Brother's Career Path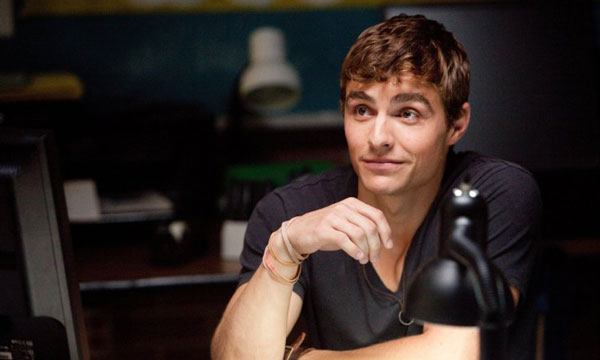 While Dave Franco will probably always be known as James Franco's less-famous younger brother, he's certainly no Frank Stallone. Dave Franco has appeared in a number of acclaimed films, such as Greenberg, Now You See Me, and The Lego Movie, and fan favorite comedies like Superbad, 21 Jump Street, Warm Bodies, and Neighbors. In a conversation with The Daily Beast, Franco spoke about what he's learned from his older brother's missteps and why he enjoys collaborating with both his friends and friends of his older brother.
Funnily enough, though James Franco is the better known of the brothers and the more acclaimed, Dave Franco hasn't appeared in as many bad films as his older brother like Your Highness, Annapolis, and Flyboys. When asked if he has learned anything from his older brother's mistakes, Dave Franco responded with a laugh, "The biggest thing I've taken away from my brother's career, and just from being able to ask him questions and lean on him and pick his brain, is being patient and waiting for roles that I really love. It's a hard thing to do when you're first starting out because you're not getting a lot of offers thrown your way, so what I did was I started creating things for myself by making videos for Funny or Die. It allowed me to be patient and wait for parts I wanted, and in the meantime, I was happy doing these short films with my best friend that I grew up with where we had full creative control. Making a short video where me and Christopher Mintz-Plasse say how much we want to have sex with each other was a nice luxury to have."
In fact, Franco's first movie role was in his friend Mintz-Plasse's brealthrough movie Superbad. Dave Franco played the soccer player who pees his pants, although he admits that wasn't the role he initially wanted. He explains, "I got the part in Superbad while I was still in college [at USC], and at the time, I'd done an episode of 7th Heaven. I remember reading that script and, although I was green at the time and had no idea what the hell I was doing, I could recognize it was a great script. I auditioned for the role of the bully that spits on Jonah [Hill] at the beginning of the movie, but I guess the kid who pisses his pants seemed like the more fitting role for me."
By the time he was cast in Neighbors — which was produced by Evan Goldberg and Seth Rogen, who wrote Superbad — Dave Franco felt more comfortable with throwing his weight around when he wasn't thrilled with his small part. He explains, "They claim that they originally wrote the part with me in mind, which was very flattering, and when I read the script for the first time, there wasn't a ton for my character to do—he was a generic frat guy who blended into the background. So I had a meeting with [Seth and Evan] and was honest about how I felt, and they're the most amazing collaborators in the world, so they said, 'What do you want to do with the part?' and literally two days later, they sent me a new draft of the script incorporating everything we talked about, and I said, 'I'm one hundred percent in.' The reason why these guys are so successful is because they have no egos, and specifically tailor the parts for the actor."
http://www.dailyactor.com/wp-content/uploads/2016/04/Christine-Baranski-The-Good-Wife.jpg
Christine Baranski on the End of 'The Good Wife' and Going Back to Theatre
The final episode of The Good Wife airs on May 8, and it's been several weeks since series star Christine Baranski shot the final episode with her co-stars. She spoke to The Hollywood Reporter about the end of the series she has spent the last seven years working on and what she plans to do […]
http://www.dailyactor.com/tv/christine-baranski-the-good-wife-theatre/
http://www.dailyactor.com/wp-content/uploads/2016/04/jake-gyllenhaal-demolition.jpg
Jake Gyllenhaal on 'Demolition', Working with Chris Cooper and Directors Who Want Nothing to Do With Him
"I think storytelling is the most important part of movie-making over performance." - Jake Gyllenhaal
http://www.dailyactor.com/actors-on-acting/jake-gyllenhaal-demolition-chris-cooper/
http://www.dailyactor.com/wp-content/uploads/2016/04/don-cheadle-miles-davis.jpg
Don Cheadle: "Be scared. Be on the edge of your creativity"
"Be willing to fall flat on your face and be in an unknown place. If you're doing that, you're probably growing" - Don Cheadle
http://www.dailyactor.com/actors-on-acting/don-cheadle-scared-creativity/
http://www.dailyactor.com/wp-content/uploads/2016/04/jessie-eisenberg-louder-than-bombs.jpg
What is Jesse Eisenberg's "Most Fulfilling Acting Experience"?
"My absolute favorite thing to do is to write a play and then, after I finish, do the first reading of it with my friends around the table"- Jesse Eisenberg
http://www.dailyactor.com/actors-on-acting/jesse-eisenberg-most-fulfilling-acting-experience/
http://www.dailyactor.com/wp-content/uploads/2016/03/Lupita-Nyong'o-eclipsed.jpg
Lupita Nyong'o on Her Broadway Debut: "When we get up on that stage, you do not know what will happen"
"I think theater offers a chance to flex muscles that then only help to sustain cinematic work." - Lupita Nyong'o
http://www.dailyactor.com/actors-on-acting/lupita-nyongo-eclipsed-broadway/