California Senate to Vote on Bill to Protect Child Actors From Abuse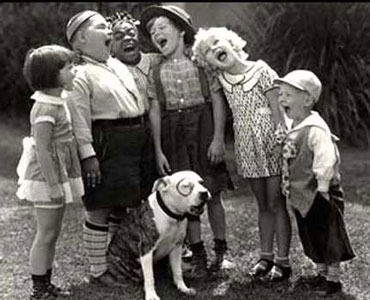 Stories of child actors being abused physically and sexually during their careers are unfortunately too common.  Even more shocking is the amount of managers, publicists, production assistants, and other behind-the-scenes individuals who inappropriately interact with children as a direct result of being left with them unsupervised.  But a bill making its way though the California legislature will lay out precautions to prevent such crimes from happening again.
The bill, measure AB 1660, will require that anyone in the entertainment industry who has unsupervised access to child actors to undergo a background check and also bans any registered sex offenders from such positions.  The bill was unanimously approved by the Senate Appropriations Committee and will now go before the whole senate for approval.
Back in April, child stars Todd Bridges, who played Willis on the popular television sitcom Diff'rent Strokes, and Stand By Me star Corey Feldman spoke publicly about sexual abuse they suffered early in their careers earlier this year in support of the bill.  Various organizations in the industry, including the Association of Talent Agents, the Motion Picture Association of America, the Screen Actors Guild, and the American Federation of Television and Radio Artists have backed the measure. 
Frankly, it's inconceivable that Hollywood has been without such a protective law, especially in the wake of several high-profile minor sexual abuse cases in the last dozen years.  While this screening process won't prevent every instance of this happening, it can only help protect young people with big dreams from those who would take advantage and exploit them.
http://www.dailyactor.com/wp-content/uploads/2016/06/jeff-bridges-hell-or-high-water.jpg
Jeff Bridges on Creating a Character, 'Hell or High Water' and Playing The Dude
"I use elements of myself—I see my parallels with a character—and find similar things in my own personality." - Jeff Bridges on Creating a Character
http://www.dailyactor.com/film/jeff-bridges-creating-a-character/
http://www.dailyactor.com/wp-content/uploads/2016/07/benjamin-bratt-actor.jpg
Benjamin Bratt: "For as limiting as the opportunities are for actors and actresses of color I've been very blessed"
"...it's dangerous to keep going down the same artistic path." - Benjamin Bratt
http://www.dailyactor.com/film/benjamin-bratt-ive-been-very-blessed/
http://www.dailyactor.com/wp-content/uploads/2016/07/watch-keegan-michael-key-explain.jpg
Watch: Keegan-Michael Key Explains Why "Improv actors are at war together"
Check out Key's points on why it's so important for improv actors to have each others' backs in the clip above.
http://www.dailyactor.com/videos/keegan-michael-key-improv-actors-at-war-together/
http://www.dailyactor.com/wp-content/uploads/2016/07/norman-reedus-actor.jpg
Norman Reedus on Acting: "If it's something you really want, you have to roll with the rejection"
Norman Reedus is a fan-favorite star on The Walking Dead and was in the cult favorite film The Boondock Saints. However, in the dozen years between those two gigs Reedus had experienced ups and downs in his career and in many cases he was cast in very small roles in big movies or lead roles […]
http://www.dailyactor.com/actors-on-acting/norman-reedus-acting-rejection/
http://www.dailyactor.com/wp-content/uploads/2016/07/frank-grillo.jpg
Frank Grillo on Being Typecast: "I welcome it"
"I hear actors pooh-pooh the idea... people might see them as a certain thing. I welcome it" - Frank Grillo on Typecasting
http://www.dailyactor.com/film/frank-grillo-on-typecasting/