Aubrey Plaza Leaves Behind her Droll 'Parks and Rec' Character to Play a Zombie in 'Life After Beth'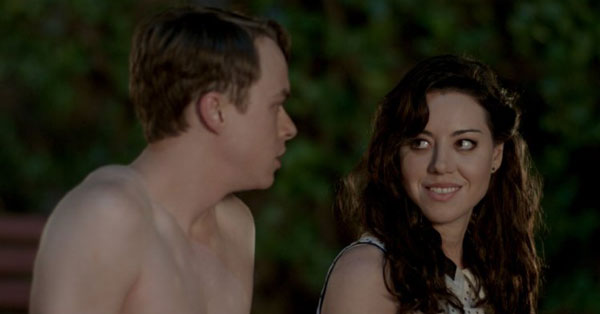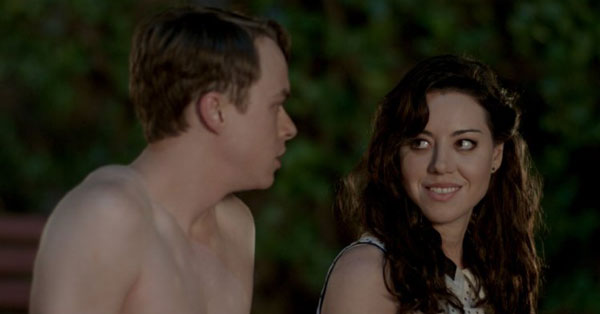 Aubrey Plaza is taking on the box office again with her new movie, About Alex. For fans that love her deadpan character April from Parks and Recreation, it's going to be a bit of a departure.
The 30-year-old actress told The New York Times, "It's a fun challenge to make people accept me as not April and to show that I can do more than roll my eyes. But everything is a challenge for me. Waking up is challenging for me. I can barely put my clothes on in the morning."
In addition to About Alex, she will be playing a zombie in her upcoming film Life After Beth. She described how she prepared for such a role when there is an abundance of classic monster films to study.
"I decided to purposely not watch anything and just kind of wing it. Because I have this brewing demonic monstrous energy inside of me, and I've never really had a way to express it. So I didn't prepare at all," she said. "I just went with my instincts. I was like, I'm just going to see what happens when I tap into my monster self."
For anyone that doubts that Plaza has any real anger brewing insider of her, think again.
The NBC star shared, "I'm holding a lot of things in. Let's just leave it at that. Every movie that I do is cathartic, because in my real life I do have a problem with, you know, emoting and letting my feelings out."
About Alex is currently running in select cities and Life After Beth will opens nationwide on Aug. 15.
http://www.dailyactor.com/wp-content/uploads/2016/02/david-harewood-supergirl.jpg
David Harewood on 'Supergirl' and How He Was "Struggling to Get a Handle" on His Character
Harewood reveals how he relates to the character and how he eventually got comfortable playing him.
http://www.dailyactor.com/actors-on-acting/david-harewood-supergirlstruggling-to-get-a-handle-on-his-character/
http://www.dailyactor.com/wp-content/uploads/2016/01/Jeff-Daniels.jpg
Jeff Daniels Remembers a Terrible Audition for a Diane Keaton Movie
One actor that knows the ups and downs of the audition process is Jeff Daniels.
http://www.dailyactor.com/actors-on-acting/jeff-daniels-terrible-audition-diane-keaton-movie/
http://www.dailyactor.com/wp-content/uploads/2016/02/Jennifer-Jason-Leigh-The-Hateful-Eight.jpg
Jennifer Jason Leigh on Her First-Ever Oscar Nomination: "It's kind of phenomenal"
"He knew that I could, in his words, 'act the … out of it' and I'm not afraid to take a risk in terms of acting" Jennifer Jason Leigh on Quentin Tarantino
http://www.dailyactor.com/actors-on-acting/jennifer-jason-leigh-oscar-nomination/
http://www.dailyactor.com/wp-content/uploads/2016/02/Forest-Whitaker-Hughie-Broadway.jpg
Forest Whitaker on Making His Broadway Debut in 'Hughie': "His rhythms are starting to invade inside of me"
"I want to get better as an actor, to keep trying to work harder, trying to discover something different" - Forest Whitaker
http://www.dailyactor.com/actors-on-acting/forest-whitaker-broadway-debut-hughie/
http://www.dailyactor.com/wp-content/uploads/2016/02/alicia-Vikander-Ex-machina.jpg
Alicia Vikander on the Her First Trip to L.A. and the Acting Tip 'Ex-Machina' Director Alex Garland Gave Her
"You [get immersed in] a film and of course you think that that is it. And then you go away and you read a new script and you have a new crush" - Alicia Vikander
http://www.dailyactor.com/actors-on-acting/alicia-vikanderacting-tip-ex-machina-director-alex-garland-gave-her/