'A Separation' Actress Leila Hatami Threatened with Public Flogging for Kissing Cannes President on the Cheek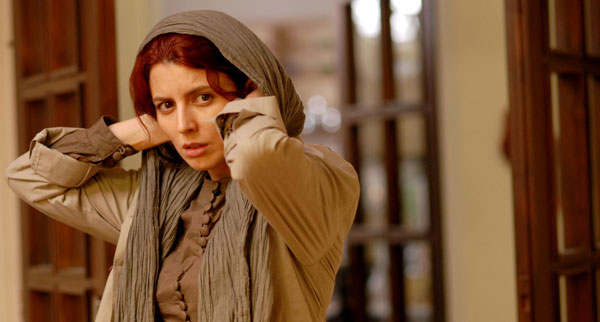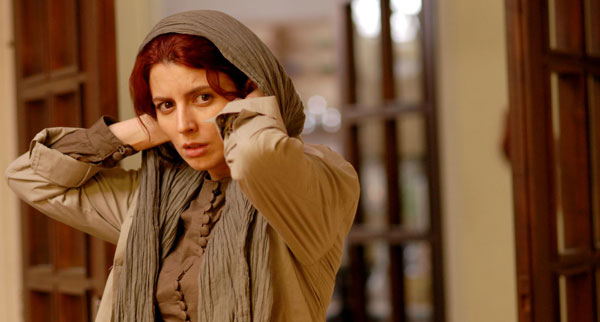 In one of those stories that make you question what century we are living in, Iranian actress Leila Hatami, who starred in the Oscar-winning film A Separation, has been reported to Iran's judiciary for "violating Islamic laws." Her supposed crime? While on a red carpet at this year's Cannes Film Festival, Hatami — who was a member of the Festival's jury — was kissed on the cheek by Gilles Jacob, the President of Cannes Festival, a gesture that Hatami returned.
The university organization Hizbullah Students filed the complaint and want the government to make an example of Hatami by giving her a public flogging. According to law, she could face as many as 50 lashes for embracing a man who is not her relative in public. The organization also criticized Hatami because the scarf covering her head during the kissing did not cover all of her hair, which is in violation of another law. Though Hatami typically wears a headscarf in public, it rarely covers all of her hair.
Jacob pointed out that it is a common greeting custom in the West, remarking, "This controversy based on a normal Western custom is baseless."
Hatami has since written a letter to Iran's Cinema Organization to apologize for the embrace, stating that she instructed festival organizers that she would be unable to shake hands or embrace any men at festival events, but blamed the kiss on Jacob, who in his old age "forgot" about her restrictions. She wrote, "Due to his age, he had forgotten about the measures. He is obviously elderly and I consider his status to be like that of a grandfather."
via The Telegraph & Bloomberg
http://www.dailyactor.com/wp-content/uploads/2016/02/alicia-Vikander-Ex-machina.jpg
Alicia Vikander on the Her First Trip to L.A. and the Acting Tip 'Ex-Machina' Director Alex Garland Gave Her
"You [get immersed in] a film and of course you think that that is it. And then you go away and you read a new script and you have a new crush" - Alicia Vikander
http://www.dailyactor.com/actors-on-acting/alicia-vikanderacting-tip-ex-machina-director-alex-garland-gave-her/
http://www.dailyactor.com/wp-content/uploads/2016/02/Channing-Tatum-Hail-Caesar.jpg
Channing Tatum Talks 'Hail, Caesar!': "I've been beating on the Coens' door for years, man"
"It's the most I've ever prepped for a six-minute section in a movie." - Channing Tatum
http://www.dailyactor.com/actors-on-acting/channing-tatum-hail-caesar-tap-dancing/
http://www.dailyactor.com/wp-content/uploads/2016/01/Isidora-Goreshter-Shameless-audition.jpg
Isidora Goreshter Remembers Her Audition for 'Shameless'
Goreshter recently recalled that her audition for the 'Shameless' was by far her worst ever.
http://www.dailyactor.com/actors-on-acting/isidora-goreshter-audition-for-shameless/
http://www.dailyactor.com/wp-content/uploads/2016/01/Sutton-Foster-Younger.jpg
Sutton Foster: "Sometimes I won't even find a character until I put on the costume"
"I never had grand aspirations to be a movie star, to be famous or to be on TV. The theater was what I wanted." - Sutton Foster
http://www.dailyactor.com/actors-on-acting/sutton-foster-younger-character-costume/
http://www.dailyactor.com/wp-content/uploads/2016/01/Paul-Giamatti-Billions.jpg
Paul Giamatti on Building His Career: "I was always willing to just go, 'OK, sure, I'll do that'"
"I've done everything an actor can do except porn and performing in an amusement park" - Paul Giamatti
http://www.dailyactor.com/actors-on-acting/paul-giamatti-billions-building-an-acting-career/