16-Year-Old Elle Fanning Goes from 'Maleficent' to Indie Film to "Switch Things Up"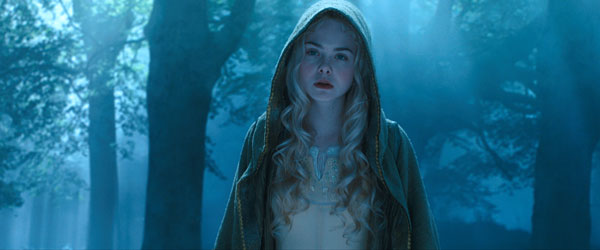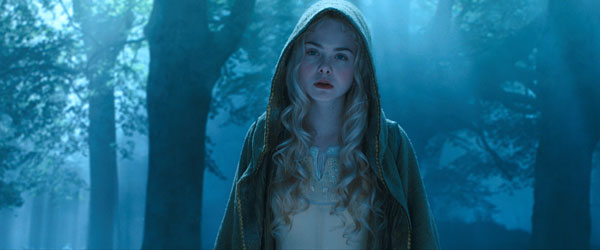 Maleficent had a huge box office opening the first weekend raking in over $70 million. For 16-year-old Elle Fanning, who has been in the entertainment industry since she was two years old, this was certainly the most impressive set she has worked on in her career.
Fanning shared, "This is definitely the biggest scale – set-wise, green screen and Angelina [Jolie]. It's pretty huge. And playing a Disney princess [Sleeping Beauty], going on set and being there with so many crew members was very different. But it was exciting to have all the world around you."
Now that the teen star is growing up, she also has a voice in how she's choosing her roles.
"You get scripts and read them. I feel like if you have to deliberate about it – 'should I do this or not?' – it is probably 'no.' Because you are going to have to go do it for three months and play that person so you want to have a huge connection to it," she explained.
"I always try to switch things up. From Maleficent, which is such a huge scale, I went and did Young Ones and Low Down which were real small independent films. I like having different experiences and obviously playing different characters because you don't want to get bored. You want to always look different in films and speak differently. That's the fun of it. It's like dressing up," she said.
Fanning just completed voicing the animated film, The Boxtrolls, which is due in theaters on Sept. 26.
Via Reuters.
http://www.dailyactor.com/wp-content/uploads/2016/02/david-harewood-supergirl.jpg
David Harewood on 'Supergirl' and How He Was "Struggling to Get a Handle" on His Character
Harewood reveals how he relates to the character and how he eventually got comfortable playing him.
http://www.dailyactor.com/actors-on-acting/david-harewood-supergirlstruggling-to-get-a-handle-on-his-character/
http://www.dailyactor.com/wp-content/uploads/2016/01/Jeff-Daniels.jpg
Jeff Daniels Remembers a Terrible Audition for a Diane Keaton Movie
One actor that knows the ups and downs of the audition process is Jeff Daniels.
http://www.dailyactor.com/actors-on-acting/jeff-daniels-terrible-audition-diane-keaton-movie/
http://www.dailyactor.com/wp-content/uploads/2016/02/Jennifer-Jason-Leigh-The-Hateful-Eight.jpg
Jennifer Jason Leigh on Her First-Ever Oscar Nomination: "It's kind of phenomenal"
"He knew that I could, in his words, 'act the … out of it' and I'm not afraid to take a risk in terms of acting" Jennifer Jason Leigh on Quentin Tarantino
http://www.dailyactor.com/actors-on-acting/jennifer-jason-leigh-oscar-nomination/
http://www.dailyactor.com/wp-content/uploads/2016/02/Forest-Whitaker-Hughie-Broadway.jpg
Forest Whitaker on Making His Broadway Debut in 'Hughie': "His rhythms are starting to invade inside of me"
"I want to get better as an actor, to keep trying to work harder, trying to discover something different" - Forest Whitaker
http://www.dailyactor.com/actors-on-acting/forest-whitaker-broadway-debut-hughie/
http://www.dailyactor.com/wp-content/uploads/2016/02/alicia-Vikander-Ex-machina.jpg
Alicia Vikander on the Her First Trip to L.A. and the Acting Tip 'Ex-Machina' Director Alex Garland Gave Her
"You [get immersed in] a film and of course you think that that is it. And then you go away and you read a new script and you have a new crush" - Alicia Vikander
http://www.dailyactor.com/actors-on-acting/alicia-vikanderacting-tip-ex-machina-director-alex-garland-gave-her/