Tilda Swinton Admits She's Never Auditioned for a Role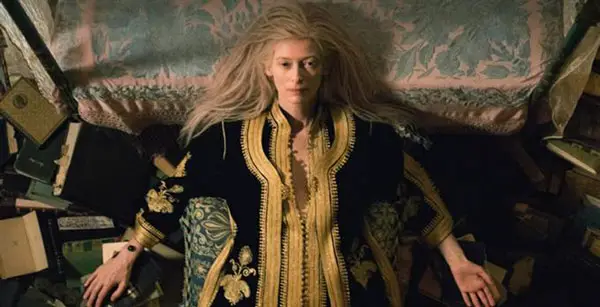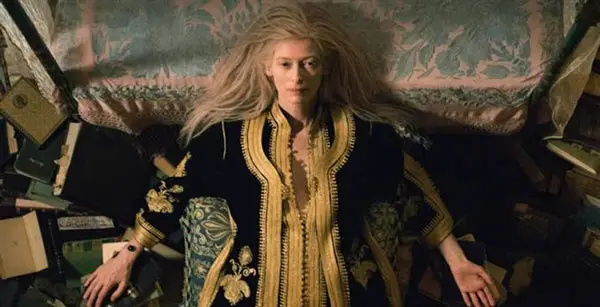 Tilda Swinton is one of Hollywood's most unusual actresses who delivers an incredible performance each time she is on-screen. She is currently gracing theaters with her performance in Wes Anderson's The Grand Budapest Hotel as octogenarian Madame D. and in Jim Jarmusch's Only Lovers Left Alive as a chic vampire.
With such a well-rounded career filled with robust characters, it's fascinating to hear that the 53-year-old doesn't consider herself an actress.
"I don't know what it would take for me to feel like one," she said. "I understand it's a strange thing to say because I do keep saying, 'Yes, I'll dress up and be in your film.' But when I hear proper actors talking about their lives and how they approach their work, I feel like I'm up another tree."
Swinton doesn't even have a typical actor answer about how she prepares for roles and chooses her projects.
She explained, "When people ask about how I approach a character — well, I wouldn't know how to approach a character if I tried. People will ask about choosing a role; I don't choose roles. People will talk to me about preparation. Aside from putting together a disguise, I'm not aware of any preparation at all."
The star even admitted that she has never auditioned for a role. Perhaps this unorthodox approach to her acting career explains why she has such a unique place in the entertainment industry. Whatever it is, it's definitely working for her.
Via Variety
http://www.dailyactor.com/wp-content/uploads/2016/02/alicia-Vikander-Ex-machina.jpg
Alicia Vikander on the Her First Trip to L.A. and the Acting Tip 'Ex-Machina' Director Alex Garland Gave Her
"You [get immersed in] a film and of course you think that that is it. And then you go away and you read a new script and you have a new crush" - Alicia Vikander
http://www.dailyactor.com/actors-on-acting/alicia-vikanderacting-tip-ex-machina-director-alex-garland-gave-her/
http://www.dailyactor.com/wp-content/uploads/2016/02/Channing-Tatum-Hail-Caesar.jpg
Channing Tatum Talks 'Hail, Caesar!': "I've been beating on the Coens' door for years, man"
"It's the most I've ever prepped for a six-minute section in a movie." - Channing Tatum
http://www.dailyactor.com/actors-on-acting/channing-tatum-hail-caesar-tap-dancing/
http://www.dailyactor.com/wp-content/uploads/2016/01/Isidora-Goreshter-Shameless-audition.jpg
Isidora Goreshter Remembers Her Audition for 'Shameless'
Goreshter recently recalled that her audition for the 'Shameless' was by far her worst ever.
http://www.dailyactor.com/actors-on-acting/isidora-goreshter-audition-for-shameless/
http://www.dailyactor.com/wp-content/uploads/2016/01/Sutton-Foster-Younger.jpg
Sutton Foster: "Sometimes I won't even find a character until I put on the costume"
"I never had grand aspirations to be a movie star, to be famous or to be on TV. The theater was what I wanted." - Sutton Foster
http://www.dailyactor.com/actors-on-acting/sutton-foster-younger-character-costume/
http://www.dailyactor.com/wp-content/uploads/2016/01/Paul-Giamatti-Billions.jpg
Paul Giamatti on Building His Career: "I was always willing to just go, 'OK, sure, I'll do that'"
"I've done everything an actor can do except porn and performing in an amusement park" - Paul Giamatti
http://www.dailyactor.com/actors-on-acting/paul-giamatti-billions-building-an-acting-career/