John Goodman's 6 Collaborations with the Coen brothers made him "a better script reader"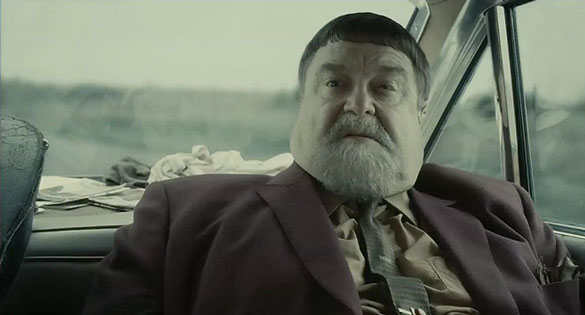 It's hard to imagine John Goodman having a better year after doing stellar work in 2012's Argo and Flight. However, he might have topped it with his onscreen turn as Roland Turner in Joel and Ethan Coen's Inside Llewyn Davis.
Since this is his sixth collaboration with the filmmakers, he definitely has a feel for their intrinsic style.
Goodman revealed, "With this one, I got an email from Ethan that said, 'Madman, we've got something you might be interested in.' Then, they sent me the script. I didn't have to read the script, but I did. I would have done it anyway. I could show up and have them say, 'Here's your costume. We're gonna write your words out. Just say that and go.' That would have been good enough for me."
The 61-year-old character actor was able to pick up his jazz musician character pretty instinctively. The process of finding the enigmatic role was done by trusting his innate acting skills.
He explained, "I was very fortunate, in that I let the guy come to me. I read it, read it and read it. I had a lot of long speeches, and I'm getting older, so I had to keep going over it and over it. And then, the voice came to me and I had to trust that. It was all in there. And when that happened, it worked for Joel and Ethan, so I said, 'Well, this is good enough.' But, it presented itself. I think I'm getting to an age where that's happening more often than not. Things will present themselves like that. I can hear the guy, among the other voices in my head. I trust myself to listen to it and go with it, whereas before, I didn't trust myself as much."
For the former Roseanne star, working with the Coen brothers has clearly defined his career. Goodman understands how much it has influenced him as an actor.
"Being able to work with them has really done a lot for me. When you work with people that are that good, I'd like to think that I can rise to the occasion and maybe learn something from them. Just looking at the way they put together scripts, with their references and their writing, it's made me a better script reader," he shared.
Inside Llewyn Davis is currently playing in select cities.
Via Collider
http://www.dailyactor.com/wp-content/uploads/2016/08/Will-Chase-Something-Rotten.jpg
The Role That Got Away: Will Chase on Returning to 'Something Rotten!'
"I know that I am a poor man's fill-in-the-blank. And I know that there are poor man's Will Chases out there. That's just the nature of the business" - Will Chase
http://www.dailyactor.com/actors-on-acting/will-chase-something-rotten-role-that-got-away/
http://www.dailyactor.com/wp-content/uploads/2016/08/Julia-Stiles-Jason-Bourne.jpg
Julia Stiles on the Jason Bourne Series and Growing as an Actress: "There's always room for improvement"
"I like a director that encourages me to be playful. I don't really like being restricted or controlled by a director." - Julia Stiles
http://www.dailyactor.com/actors-on-acting/julia-stiles-growing-as-an-actress/
http://www.dailyactor.com/wp-content/uploads/2016/08/Michael-Kenneth-Williams-The-Night-Of.jpg
Michael Kenneth Williams on How His Roles Impact Him: "That energy's gotta go somewhere"
Since his days of playing Omar on 'The Wire', Williams has learned how to separate himself from his characters.
http://www.dailyactor.com/actors-on-acting/michael-kenneth-williams-the-night-of/
http://www.dailyactor.com/wp-content/uploads/2016/08/margot-robbie-the-wolf-of-wall-street.jpg
Margot Robbie Believed 'The Wolf of Wall Street' Would Ruin Her Career
Many actors can point to a single role that was a career breakthrough -- but not all of them realize that it's a breakthrough as it's happening.
http://www.dailyactor.com/actors-on-acting/margot-robbie-the-wolf-of-wall-street-ruin-her-career/
http://www.dailyactor.com/wp-content/uploads/2016/08/Jonah-Hill-War-Dogs.jpg
Jonah Hill Talks 'War Dogs' and Getting into Character by Listening to Music
"When I started taking acting classes, it was the first time teachers were like, 'You're good and you should keep doing this.'" - Jonah Hill
http://www.dailyactor.com/actors-on-acting/jonah-hill-war-dogs/