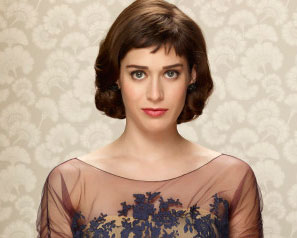 With the long-running series Dexter coming to a close, Showtime was looking for a new series to capture TV audiences on Sunday nights. The network's freshman drama Masters of Sex is looking to fill that void.
The show stars Lizzy Caplan as Virginia Johnson, the sex researcher who worked with Williams Masters. Together, the duo helped create new ways of thinking about sexuality.
With her co-star Michael Sheen, the 31-year-old actress has to reenact some of the sex research that made Masters and Johnson revolutionaries in their field. Caplan revealed how she had to let her guard down with him. Read more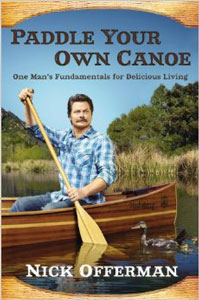 One of the funniest character actors working today is Parks and Recreation star Nick Offerman. Fans of his work will be able to enjoy more of his comedy beginning Oct. 1 when his hilarious memoir Paddle Your Own Canoe: One Man's Fundamentals for Delicious Living is released.
The 43-year-old comedian talked with USA Today about his NBC sitcom, his new book and how he approached the writing process.
On the hit sitcom, Offerman plays the deadpan Ron Swanson, the director of parks and recreation department in Pawnee, Indiana. His interaction with Amy Poehler's character, Leslie Knope, is the center of the show's comedy.
He talked about how easy it was for him to get into the Swanson character.
"Oh, nothing particularly illuminating. I don't eat a pound of bacon or drink a big glass of scotch. I spend some time in the makeup chair and it actually takes quite a while from the very talented Helena to fashion my coif edifice we call the full deuce," Offerman joked. "Other than that, the writing on the show is so good that all I have to do is learn my lines." Read more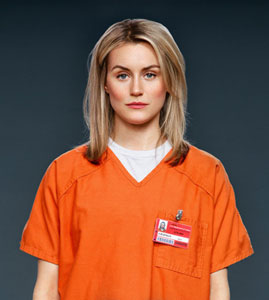 Taylor Schilling has had one of those years where her life changes with just one job. Booking the role of Piper Chapman in Netflix's critically acclaimed series Orange Is The New Black has propelled the actress into new territory.
Schilling talked with HuffPost TV about her new life with a successful career and a familiar face to TV audiences.
She shared what it was like to take on the role of an unlikely woman sent to prison.
"I was so excited. I read the first episode and I was totally, totally blown away. Across all mediums and platforms, it was the most dynamic female character that I've ever read, bar none," the 29-year-old said enthusiastically. "I was like, 'How can I get in on this?!' The humor, the honesty … to actually be able to portray a real woman is a pleasure, creatively. And culturally it's important to depict a real woman. Even if this wasn't on Netflix, I would have followed the role anywhere." Read more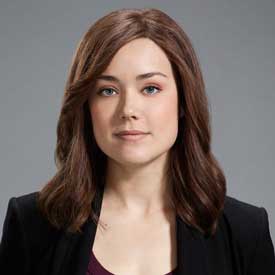 The Blacklist stars James Spader as Raymond 'Red' Reddington, a wanted fugitive who mysteriously surrenders to the FBI. When he does though, he has an offer: He'll help catch the world's most wanted criminals… but only if he can work with to Elizabeth Keen (Megan Boone), an FBI profiler fresh out of Quantico.
I talked to Boone, who has appeared on Law & Order: LA, Blue Bloods and starred in the film, My Bloody Valentine, and Executive Producer John Eisendrath in a recent conference call where they talked about the new series. In the interview, she talks about auditioning for the role, working with Spader and how she almost gave up acting.
 The Blacklist airs on Mondays at 10pm on NBC Read more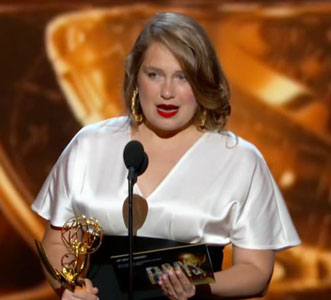 Though I am obviously very interested in the entertainment industry, I really have no interest in watching award shows.  They're simply too long and drawn out, and too focused on sappy speeches and often badly-written jokes for my taste.  I'm not into fashion either, so the whole pageantry parade is lost on me.  Of course, I'm interested in seeing who won what awards, but that's something I can easily look up seconds after each one is announced.
However, if every speech was as classic (and short) as Nurse Jackie star Merrit Weaver's at last Sunday's Emmys after winning the award for Outstanding Supporting Actress, I would definitely watch more award shows. Read more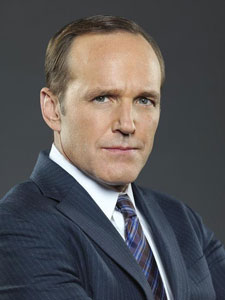 I don't think any actor could ever replicate the career path of Clark Gregg.  After acting regularly in small roles since the 1988s (including a recurring role on The West Wing), Gregg played S.H.I.E.L.D. agent Phil Coulson in Iron Man.  When the massive box office success of Iron Man launched what would become known as the Marvel Cinematic Universe with films like Iron Man 2, Thor, and The Avengers, Coulson unintentionally became a fan favorite major supporting character in the films.  The success has since lead to a spinoff television series, Marvel's Agents of S.H.I.E.L.D., which stars Gregg as Coulson.
Gregg spoke to The Los Angeles Times about the totally unpredictable path he and his character have taken into the Marvel universe. Read more
Spoilers Below!
Sunday not only marked the 65th Annual Emmy Awards, it was also the series finale of Showtime's groundbreaking show Dexter. Jennifer Carpenter spoke with The Hollywood Reporter about the conclusion of her storyline and what lies ahead. [Warning: This article contains spoilers about the show's finale.]
For any actor, ending a long-running series can be traumatic, especially when the final script is handed to them. What is the fate of their character that they so closely identify with?
Carpenter revealed exactly when she found out about her character's death. Read more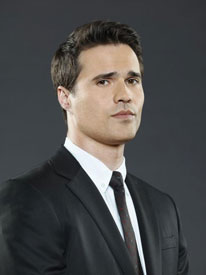 You probably don't know who Brett Dalton is, but there's a good chance you'll recognize the name in a month.  That's because the actor is playing a lead role on one of the most anticipated television series of the season, Marvel's Agents of S.H.I.E.L.D.
Dalton  has few credits outside of one episode appearances on Blue Bloods and Army Wives and playing Robert Todd Lincoln in the Killing Lincoln TV movie.  So while Dalton has had acting jobs before, but nothing really compares to starring in a television series that connects to a multi-billion dollar film franchise.  He admits to Yahoo!, "Nobody's more lucky than me to get this part, and I know that I won the Lotto on this."
Of course, he might have won the lotto, but the pressure is on: one can hardly go anywhere in public without seeing some kind of advertisement for the series.  Dalton claims he has been able to ignore that though, saying, "I'm sort of blissfully unaware of that.  I see the billboards everywhere — how could you not? — and the ads, but my feet are still firmly on the ground." Read more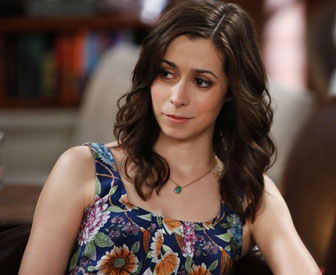 So the secret is out: the titular mother of How I Met Your Mother was finally revealed to be played by Cristin Milioti in the eighth season finale.  Not only did she have to keep her casting a secret from everyone, even auditioning for the role was difficult to fit in her schedule.
Milioti auditioned for the show while starring in the Tony Award-winning Broadway musical Once, during which she was also appearing in Martin Scorsese's The Wolf of Wall Street as Leonardo DiCaprio's wife.  She spoke to The Wall Street Journal about the ultra-secret audition for the TV show and what she feels is the difference between theater and film and television. Read more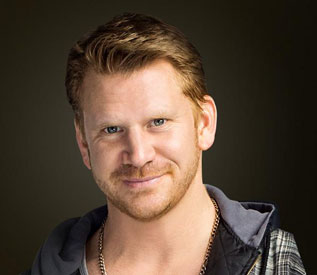 Pursing a career in the arts is a challenging endeavor. For some actors, like Ray Donovan's Dash Mihok, it's even more demanding compared to the average artist. Mihok was diagnosed with Tourette's Syndrome at the age of 6.
His symptoms include violent tics and sometimes compulsive thoughts. He talked with CNN about how he approaches his career when dealing with an often misunderstood disorder. 
The Showtime star shared what it was like to audition for a casting director while keeping his Tourette's Syndrome under control. Read more