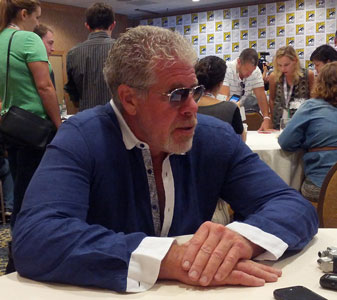 With Sons of Anarchy almost finished filming this seasons episodes, Ron Perlman will soon be out of work. "I don't have to go back to work until May," he said. "So, I spend all that time when I'm free, instead of vacationing, I'm working on other movies. I love working."
He has been working quite a bit, appearing most recently in the fantastic Pacific Rim. He was also in the very funny Frankie Goes Boom where he played a transsexual. Like he said in a roundtable interview at Comic-Con: "Dude, I'm up for anything."
I love his choices as an actor; both in choosing his roles and the way he portrays a character on-screen. He's always smart, interesting and sometimes damn funny.
In the interview, he talks about the possibility of another Hellboy movie, choosing his projects, if he watches his own work and of course, Sons of Anarchy.
For the full interview, check out the video below.
Sons of Anarchy premieres on Tuesday, September 10th at 10pm Read more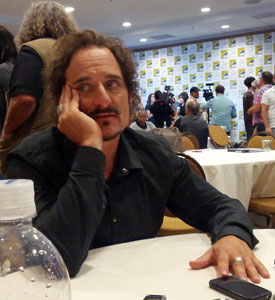 Here are some things I never knew about Kim Coates, who plays Tig on Sons of Anarchy: He's been on Broadway (A Streetcar Named Desire) and he was the youngest MacBeth ever at Stratford.
He's been popping up in various television and film roles since 1985 and has been working non-stop ever since. He's as intense and serious about acting and his work as anyone I've ever met.
And I think he's awesome.
I talked to him at a Comic-Con roundtable about the upcoming season of Sons and I wish I could just sit and talk to him about acting and his career as a whole. I'd bet he's got some of the greatest stories ever. In the interview, he talked about shooting a SOA scene 38 times. 38! Just him describing what happened you could see his mind go back to that day and his intensity just ramped up and I gotta say, it was thrilling. He also talks about starting in theatre, the upcoming season and more.
For the full interview, check out the video below.
Sons of Anarchy premieres on Tuesday, September 10th at 10pm Read more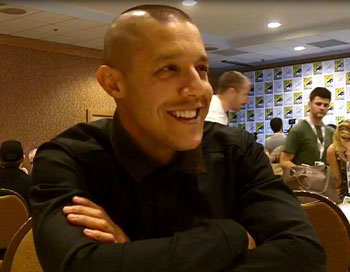 Juice! One of my favorite characters on Sons of Anarchy, Juice, is played by Theo Rossi. He's got a huge fan base (I'm basing this on our search stats here on Daily Actor alone – we're very scientific) and I can see why. I've had a chance to talk to him a few times now and he's always been so damn nice, funny and cool. Of course, it's hard not to be cool with a mo-hawk on top of your head.
I talked to him at Comic-Con in a roundtable interview about the new season, if he knows what will happen to his character prior to filming and if it feels like the show is coming to an end. 
For the full interview, check out the video below.
Sons of Anarchy premieres on Tuesday, September 10th at 10pm Read more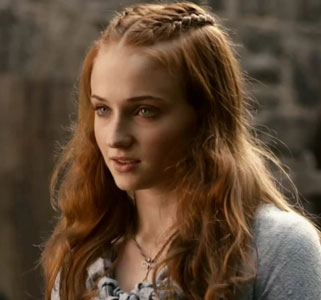 As an actress working on one of TV's hottest shows, Sophie Turner should feel great about the work she is doing. However, it's tough for the 17-year-old to sit down and watch herself on Game of Thrones.
In fact, it's downright cringeworthy for the young star.
She shared, "I really dislike watching myself on screen. I am very insecure about my acting. We are our own biggest critics. I have to sit in another room to my parents when they watch it."
Turner began shooting the HBO series when she was 13 years old in the role of Sansa Stark. Although this was her first high profile gig, she already had experience under her belt from her time in the theatre.
"I first started acting when I was three and joined Playbox Theatre. That was how my obsession grew," said the British actress. Read more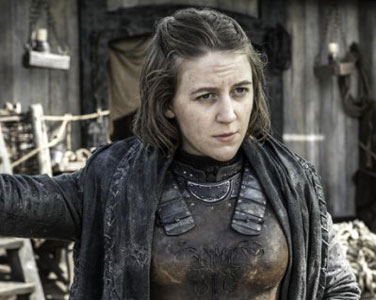 HBO's Game of Thrones is popular with audiences for many reasons — the drama, the blood, the dialogue, and, of course, the sex.  So when Gemma Whelan, who starting playing Yara Greyjoy on the series in the second season, auditioned for the role she probably expected she might have to go out of her comfort zone. 
Turns out she had to go about six miles out of it… but it actually didn't faze her. Read more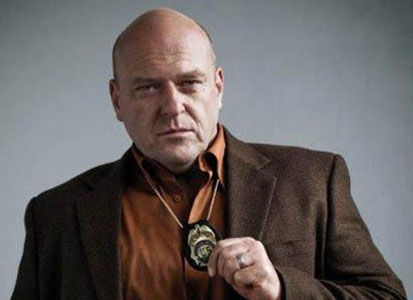 Breaking Bad returned last Sunday with a jaw-dropping episode, "Blood Money."  The first in the last eight episodes of the series was directed by star Bryan Cranston.  Dean Norris, who plays DEA agent Hank Schrader, describes filming the intense final scene of the episode.
"The last scene was really interesting.  The first take was really violent and hard.  That's how it was written in the script.  Bryan and I thought it turned out okay, but we weren't entirely satisfied," he said in an interview with Vulture.  "It was weird that this happened, because usually on Breaking Bad scripts you show up and it's written in such a way that you kind of flow right into it.  But we felt uncomfortable; it seemed like too much.  I talked about this with Vince [Gilligan, the show creator] last night.  The thing about Hank at that moment was that he feels such betrayal, like your best friend just cheated on your wife, some horrible thing like that.  The betrayal angle helped us see the scene as it really was, that it was hurt as much as rage, though the rage is there. Read more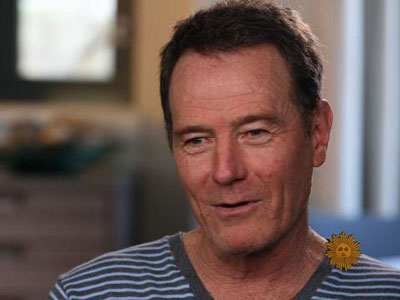 Pretty much everyone in the known universe seems to be hooked on Breaking Bad, which, considering the content of the show, isn't the worst thing one could be addicted to.  One of the main reasons why Breaking Bad has become such a success is the show's star, Bryan Cranston. 
Cranston has had an astonishingly busy career in film and television since the early 1980s, and though he already starred on the successful sitcom Malcolm in the Middle he didn't become the star he is today until he took a dramatic turn with Breaking Bad. 
In an interview with CBS Sunday Morning, Cranston reveals his thoughts on acting success and why Breaking Bad struck a chord with viewers. Read more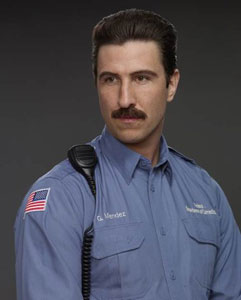 Actors are asked to lose themselves in a role not only psychologically, but also physically. For actor Pablo Schreiber of Netflix's latest series, Orange Is the New Black, that means donning a prosthetic mustache.
He talked to the New York Post about how a bit of facial hair helps him get into the mind of his corrupt character, corrections officer George 'Pornstache' Mendez.
Schreiber said, "When I accepted the role, we knew that was a major part of the character. I'm actually incredibly proud to be part of the all-time best mustache club!"
That mustache club includes some pretty impressive company like Tom Selleck, Sam Elliott and Burt Reynolds. Read more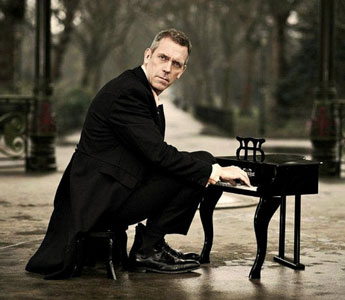 There's little debate that Hugh Laurie's Dr. Gregory House was one of the most intriguing television characters of the last decade, and along with that there's also little doubt that Laurie is an extremely talented actor.  So that might be why many people are surprised that Laurie's current magic project is… promoting his blues album?
Yes, in addition to being an actor Laurie is an accomplished pianist and is currently promoting his second album, Didn't It Rain. He spoke to Reuters about why he's so focused on his music in the wake of House ending in 2012. Read more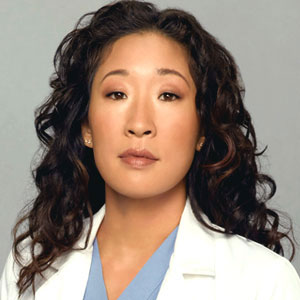 Sandra Oh has announced she's leaving ABC's Grey's Anatomy.
"Creatively, I really feel like I gave it my all, and I feel ready to let her go," she said in an interview with The Hollywood Reporter.  "It's such an interesting thing to play a character for so long and to actually get the sense that she wants to be let go as well. [Cristina] wants to be let go, and I am ready to let her go.  We have to start the process, story-wise, for the Grey's writers to think of why she's going to go."
Oh has been part of the Shonda Rhimes' series since the show premiered in 2005, so ending her time was not an easy decision.  "I've gone through a lot of therapy over this," she said.  "I started thinking about it because I had to prepare myself.  I gave myself two years to emotionally let go.  At the end of the last season, Shonda took me aside and said, 'What are your thoughts?'  I said, 'I'm ready.'" Read more