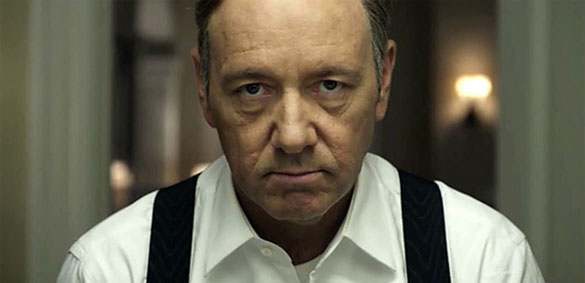 Though Netflix had had a number of original content series in the last three years, it is clear that House of Cards is the crown jewel of them all. Though the series as a whole has been a critical hit, star Kevin Spacey deserves a lot of credit for making the series so popular with audiences with his portrayal of politician Frank Underwood. In fact, Spacey is the first actor to be nominated for an Emmy Award for Oustanding Lead Actor for a web television series.
In an interview with The Wall Street Journal, Spacey spoke about playing villains, his thoughts on a third season of the show, and shares an interesting story about how he bought a Netflix subscription for Wood Allen. Read more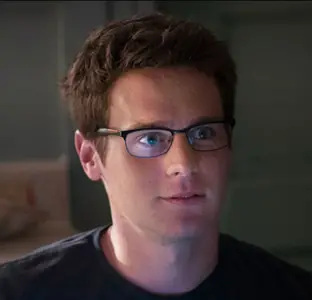 Jonathan Groff has gone from Broadway fame in Spring Awakening to TV fame with FOX's hit Glee. He's now on HBO for their new show, Looking, that's being called the gay version of Girls or Sex and the City.
In a new interview with Metro, the 28-year-old talked about being out as a gay man in Hollywood and how he's translating that to the small screen with his character, Patrick.
Groff said, "Patrick and I are the same age and I am definitely pulling from elements that have happened in my life. But I am not one of those actors who remembers my dog dying when I need to play sad. With Patrick, some is coming from memory but a lot from my subconscious and imagination." Read more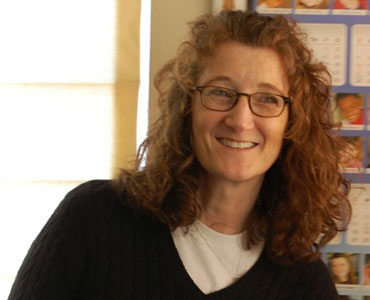 If you've noticed lately, geeks are hot in Hollywood. Many of those geeks have one woman to thank, casting director Allison Jones, who has helped comedians and actors with a nerdy edge take over the big and small screen.
Jones has discovered talents like Superbad's Christopher Mintz-Plasse and Veep's Timothy Simons. She talked to Fast Company about her work in the industry and how she finds those hidden gems.
The talent-maker indicated that her discovery process isn't that simple. She does look for that "It" quality, but also confirmed that "it's just all instinct, who I like and who I think is funny. I don't know." Read more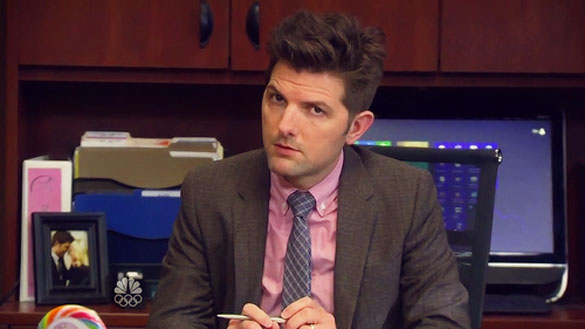 Adam Scott has enjoyed his time on NBC's sitcom Parks and Recreation, but this season he is taking it to the next level by directing one of the episodes. The 40-year-old actor talked to Vulture about going behind the camera when his character, Ben Wyatt, had a lot to do on-camera.
He talked about how the directing opportunity came up with the show. Read more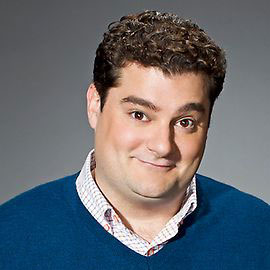 For comedians, the pinnacle of success is a stint on Saturday Night Live. That was exactly Bobby Moynihan's goal for years while he lived in New York tending bar at Pizzeria Uno and honing his improv skills at Upright Citizens Brigade.
It didn't come easy, but after years of working hard in anonymity, the producers of the longtime NBC show finally invited him to audition.
The 36-year-old comedian revealed, "I was absolutely terrified, but elated, because that's all that I've ever wanted to do."
Even though Moynihan was finally stepping into his dream scenario, it was a long road to get there. The actor had a four-hour wait in the dressing room before his audition and a nine-hour wait outside of SNL creator and executive producer Lorne Michael's office. Read more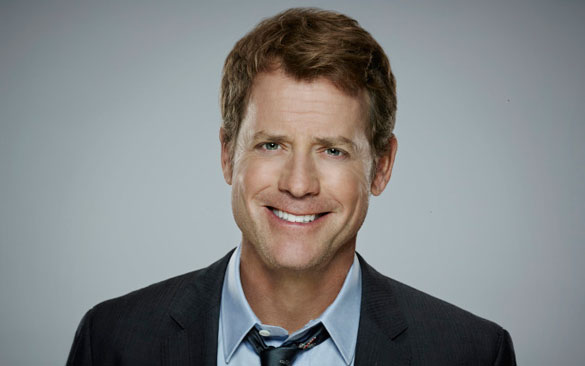 Academy Award-nominated and Emmy Award-winner Greg Kinnear stars in the new FOX show, Rake, about the chaotic life of criminal defense lawyer, Keegan Deane.
The show, based on an Australian TV series of the same name, has Kinnear as a character who has an innate "inability to not get out of his own way," as he said in a conference call. And besides the character, he also loved the ensemble element of the show, saying that they worked "really hard to cast great actors in this ensemble.  I think they're all excellent." He's talking to you John Ortiz!
In the interview, Greg talks about his character, the show, working with the cast and more.  
Rake airs on on Thursdays at 9pm. Read more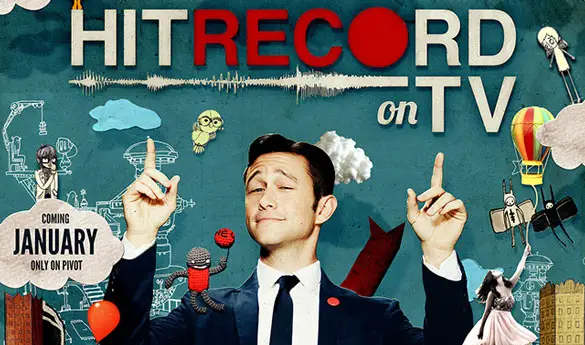 HITRECORD on TV might have just premiered, but Joseph Gordon-Levitt's variety show has not only been viewed online half a million times online but is also something that has existed for quite some time even before that. In fact, HITRECORD was a project that Gordon-Levitt would work on in between his acting projects (and now his writing and directing projects) when he wasn't as in demand as he is now. He spoke about where the HITRECORD name came from and how he became one of the few child stars who remained grounded with The Wrap. Read more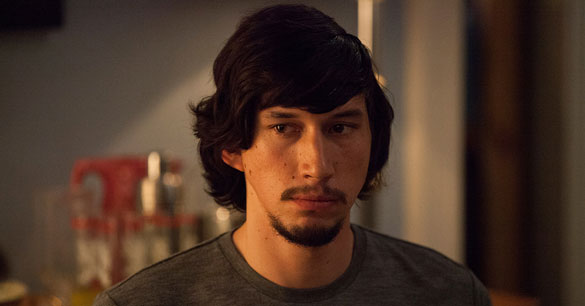 Adam Driver continues to make a splash on Girls with his character Adam Sackler, the moody artist whom he describes as "part-poet, part-rhinoceros and part-Neanderthal." It's the "part-Neanderthal" that gets his character in trouble from time to time, but Driver doesn't worry about that.
He said, "There's such an emphasis on having a character be likable. I don't think it would be helpful if I worried about that. I mean, not everyone's likable." Read more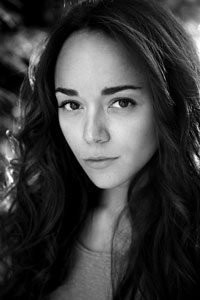 Ashley Madekwe is thrilled to be playing the iconic role of Tituba in WGN America's new series, Salem. However, don't expect the Tituba you know from The Crucible to emerge, it's new spin on the well-known character.
Daily Actor was able to sit-down with the actress in a roundtable discussion to talk about the new series and what the audience should expect.
So what was the first thing that drew you to Salem?
Ashley Madekwe: Well, I've been obsessed with the role of Tituba since forever. It's one of the first show I saw when I was at drama school. The girls in the year above were doing The Crucible and I was obsessed with it. So I've always kind of had an eye out for anything that's slightly witchy. And when I heard about Salem I thought… I was like, "Oh, is that just gonna be white girls in the woods? It there gonna be a part for me in that?" and there was. I loved it. First time I read the script I was really freaked out by it. It's super spooky. It really jumps off the page. Read more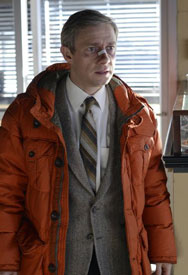 Fargo remains one of the highest regarded films of the 1990s, so many people are leery of the idea of FX turning the Coen brothers' crime masterpiece into a limited television series.
Nonetheless, the series will tell a different story than the original film and Joel and Ethan Coen are executive producers of the series. However, it's hard to argue with the acting talent involved so far. The cast includes Billy Bob Thornton, Oliver Platt, Keith Carradine and Martin Freeman, who will be portraying a character named Lester in the series.
He spoke to New York magazine about why he took the project, working on his American accent, and how his real-life wife ended up playing his fictional wife on Sherlock. Read more