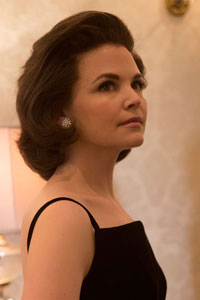 Ginnifer Goodwin took on the task of playing one of the most iconic figures in modern history, Jacqueline Kennedy. Even though she was game to undertake the role, it was one she knew she had to get right from the first day on set for the National Geographic TV movie, Killing Kennedy.
The 35-year-old actress talked to HuffPost TV about the pressure she felt going into the project.
She said, "In the beginning, immense…I admired her greatly, but I saw her for the person she was post-assassination. I felt a great relief in pressure in realizing that I wanted to play the side of her that nobody really knew. I based my version of Jackie on what she'd written about herself. I didn't have to live up to as much." Read more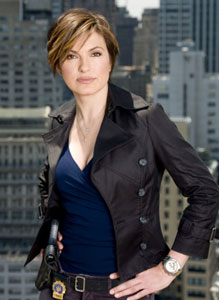 Mariska Hargitay has always been front and center on Law & Order: Special Victims Unit as Detective Olivia Benson for the show's entire run (its now in its fifteenth season).  But Hargitay's marathon run on the series almost ended early because of a haircut.
During the third season, Harigtay got her hair cut for an upcoming photoshoot.  However, the hair stylist cut a bit more than she expected.  She reveals, "My hair was so cute and then all of a sudden, he did the one irrevocable cut. I went, 'Oh! Oh!' and he said, 'What? Honey, you're gorgeous.' He kept going. He cuts it and then he leaves. I'm calling the producer at 10:30, [crying], 'I just got a haircut. I don't think it looks good!' I went over to the producer's house and he was like, 'Yeah, that's a problem.' When they saw dailies [at work], they weren't happy." Read more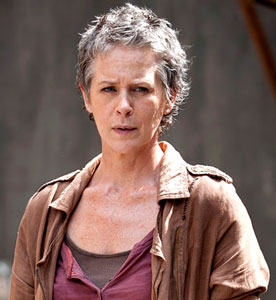 Warning: Spoilers Ahead
Melissa McBride is one of The Walking Dead's strongest female characters on the AMC series. However, last week's shocking plot turn made a lot of fans worry about the actress' character Carol. Will she return or is Carol done for good?
With Carol admitting to Rick that she had killed David and Karen to prevent the illness from spreading, Rick decided she couldn't be trusted and banished her. While viewers are left with a big question mark as to her fate, IMDb's episode listings indicate that McBride definitely has some life left in her character.
The 48-year-old actress talked with Vulture about whether Carol is really gone. Read more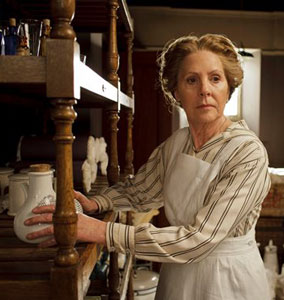 One of the most lauded shows currently on TV is Downton Abbey. The hit show has resonated with both viewers and critics alike, but for actress Penelope Wilton, shooting the series feels "like being in repertory theatre."
The 67-year-old actress continued, "It is like being in a company and all the better for it probably because you can talk in shorthand, as it were, and do more of the acting."
That theatre-like camaraderie feels just like home for the acting veteran. In fact, she touched upon the fact that the cast gets along quite well behind the scenes.
"We do very short scenes so we come in and out; we don't get bored with one another. It is the closest thing in television to being an ensemble in theatre," said Wilton. Read more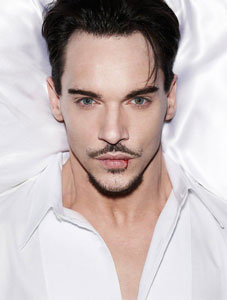 I'm not sure if vampires or still a thing now (we're onto zombies now, right? Or are we past zombies yet?), but even if vampires aren't as popular with the kids as they were a few years ago Dracula never seems to go out of style.  NBC's newest drama Dracula is about the main vampire himself, as portrayed by Jonathan Rhys Meyers. 
Though one might wonder what could be done with the Dracula character that has already appeared in over 300 films and television series, Rhys Meyers tells The Associated Press that he took the role with the idea of a new approach to Bram Stoker's vampire.
Rhys Meyers confesses that though he is grateful for the role, he was previously hoping for something, well, a bit more typical.  He says, "I was hoping I was going to get to play a generic cop or something, who's got his lawyer fiancee who's an uptown D.A."  However, he decided that if he was going to star as Dracula he was going to approach the character differently. Read more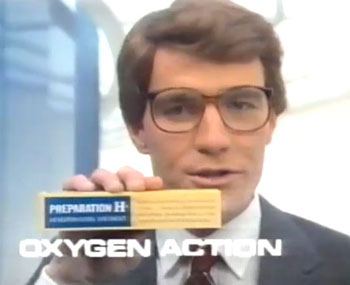 We all have to start somewhere, even Bryan Cranston… who started at the bottom. 
A real bottom not career bottom.
Check out his 1980′s commercial for Preparation H and enjoy the soothing "oxygen action."  Read more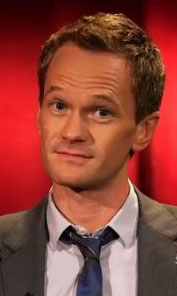 Neil Patrick Harris is one busy guy. He's simultaneously working on the final season of How I Met Your Mother, gearing up for his upcoming Broadway show, Hedwig and the Angry Inch and just directed a new magic show called Nothing to Hide.
He recently talked with Speakeasy about all of those projects, including the research and physical transformation he's doing for Hedwig and what he's going to miss most about How I Miss Your Mother. He also talks about hosting an upcoming evening with the fantastic NYC show, Sleep No More.
Check it out below! Read more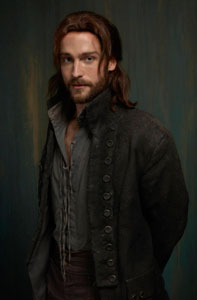 One of the biggest hits of the new season, Sleepy Hollow, returns with an all new episode tonight and I got a chance to talk to series star, Tom Mison on a recent conference call.
Mison is a big presence in British theatre and even won the Sir John Gielgud Award back in 2003. You may have also seen him opposite Rebecca Hall in the HBO miniseries, Parade's End. Mison is a great Ichabod Crane and even though a handful of episodes have aired, I can't imagine anyone else in the role.
In this interview, Mison chats about playing Ichabod Crane, his chemistry with co-star Nichole Beharie and how he's not a fan of ad-libbing.
Sleepy Hollow airs on Mondays at at 9/8 central on Fox Read more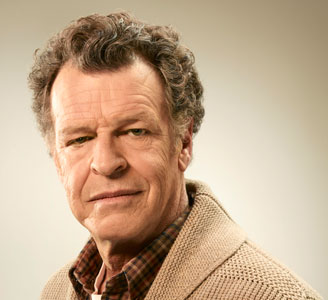 Sleepy Hollow, one of the biggest hits of the new season, returns tonight with an all new episode and the addition of a major new character: Henry Parrish played by terrific John Noble. Noble describes Parish as a reluctant "sort of a savior, but he has this ability, in a sense, to remove evil from a person; and hence the name [of the episode], The Sin Eater."
Noble was on FOX's long-running series, Fringe, and thanks to his friendship with that series co-creators (and creators of Sleepy Hollow), Roberto Orci and Alex Kurtzman, he's now about to become a huge part of another sci-fi franchise.
Noble recently spoke on a conference call about his role on the show and how he'll become an even bigger part as it progresses, working with the cast and filming in North Carolina and his thoughts on guest-starring in shows like Hollow and The Good Wife.
Sleepy Hollow airs on Mondays at at 9/8 central on Fox.  Read more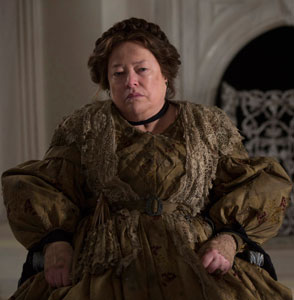 Actress Kathy Bates has had tremendous success on the big and small screen. Harry's Law fans rejoiced when she returned to television this season in the third installment of the American Horror Story anthology on FX.
Her role in American Horror Story: Coven as 1800s-era serial killer Madame Delphine LaLaurie has entranced audiences for her haunting performance. She spoke to Vulture about her role just as she was about to do a rather mundane chore.
Bates laughed, "My manager was horrified I was doing my laundry in a laundromat. I was like, 'Susan, I enjoy it! It's a lot less expensive than the hotel. C'mon! What's the big deal?"
Even with an Oscar on her mantel, the 65-year-old actress is grateful that creator Ryan Murphy is writing characters that appeal to all ages because not everyone is writing for women over the age of 50. Read more