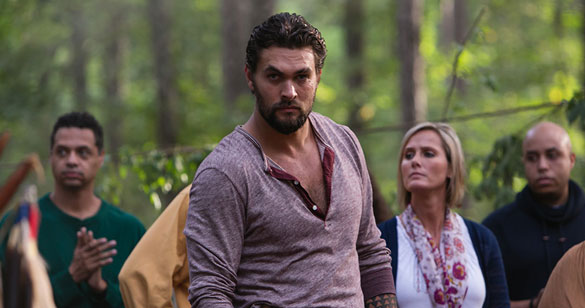 The SundanceTV channel has recently started creating scripted original series and the latest one is The Red Road starring Jason Momoa. In the series Momoa stars as Phillip Kopus, a member of the New Jersey Ramapough Mountain Indians who was recently released from prison. While Momoa is better known for action-oriented work like Game of Thrones, Conan the Barbarian, Stargate Atlantis, and heck, even Baywatch Hawaii, The Red Road gives him an opportunity to show off his dramatic side.
He spoke to New York Magazine about why he chose to take a role in a dramatic series and how he prepared himself for the role. Read more
Comedian Jim Jefferies FXX series, Legit, is back for a second season and it's crazier than ever.
Jefferies said in a recent Q & A that he's learned a lot from the first season. He'd never written a sitcom before and the whole things was a "little bit more fly by the seat of your pants," he said. This season, he's written a lot more for the actors because now, he knows what their strengths and weaknesses are.
In the interview, he talks about season two, writing for the show, stand-up and killing sacred cows.
Legit airs at 10pm on Wednesdays on FXX Read more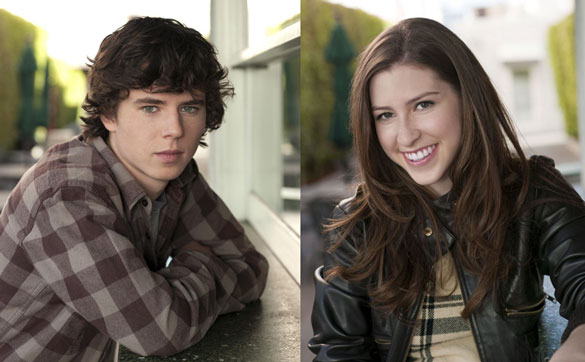 The Middle, ABC's family comedy that stars Patricia Heaton, Neil Flynn, Charlie McDermott, Eden Sher and Atticus Shaffer, has just hit a huge milestone: Syndication!
The Hallmark Channel has added the show to its prime-time lineup and to promote the news, McDermott (who plays Axl Heck) and Sher (Sue Heck), participated in a conference call to talk all things The Middle.
I, for one, am happy about the news. I was on one of the early episodes… which means residuals for yours truly!
In the call, they chat about the show, their auditions, the first time they met and tons more. Check it out below and be sure to catch an episode. It's a really fun show!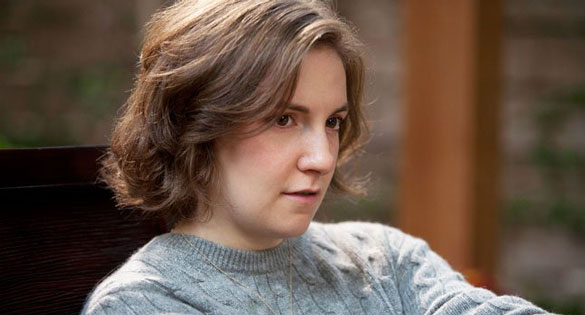 She's a showrunner, an Emmy winner and also a fired HBO employee. Yes, Lena Dunham lost a job just before her show Girls was picked up by the cable network.
In 2011, the 27-year-old star was working on the miniseries Mildred Pierce starring Kate Winslet when she was given the axe. She told Bill Simmons the story on his interview show, B.S. Report. Read more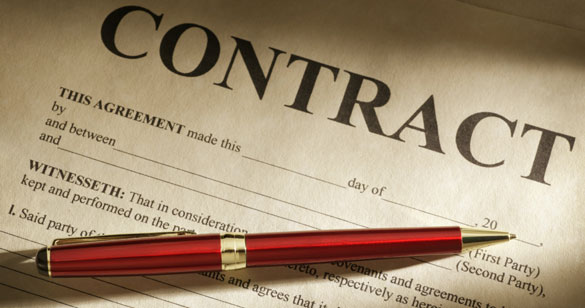 While it seems almost like a myth at this point, there was a time when TV's top network television stars could make a million dollars or more per episode, like Charlie Sheen on Two and a Half Men or the cast of Friends. With the television audience more fragmented that ever and ratings down across the spectrum, such huge paydays are not just rare but almost facing extinction. Most of the biggest "hit" shows of today have a fraction of the viewers that hit shows of the 1990s like Seinfeld and Friends have, so actors have less leverage when they are negotiating their contracts.
The Hollywood Reporter breaks down  how contracts for television actors are increasingly less lucrative. Read more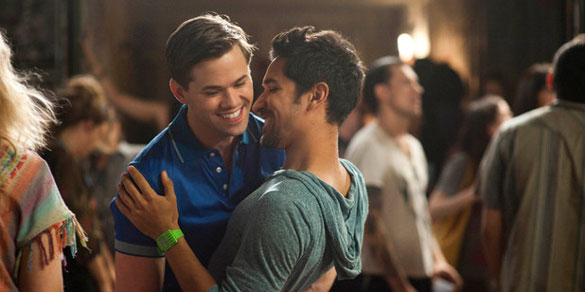 Andrew Rannells has had an incredible rise to the top after his successful Broadway run in The Book of Mormon. After starring in last season's The New Normal on NBC, he found himself back on HBO's Girls as the quick-witted Elijah.
He talked about his return to the Lena Dunham-helmed series with Vulture.
"I was supposed to do one episode, the North Fork episode, and then, as luck would have it, the show that I was on, on NBC, The New Normal, was canceled," he said. "Lena Dunham and Jenni Konner called within 45 minutes of that show being canceled and said, 'Just come back. Just come back to us. You always have a place here at Girls.' And I felt so taken care of and protected by them, and very, very lucky to be a part of the show again. So they sort of adjusted some things and shoved me back in the show." Read more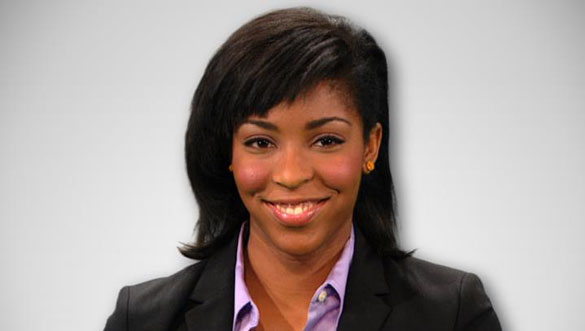 While much has been made about Saturday Night Live finally hiring a black female comedian after Maya Rudolph's 2007 departure, little fanfare occurred when Jessica Williams joined The Daily Show with Jon Stewart as a correspondent in 2012. The former star of Nickelodeon's Just for Kicks talked to Mother Jones about the show and her thoughts on women in comedy.
She explained how the audition for the Comedy Central show came about. Read more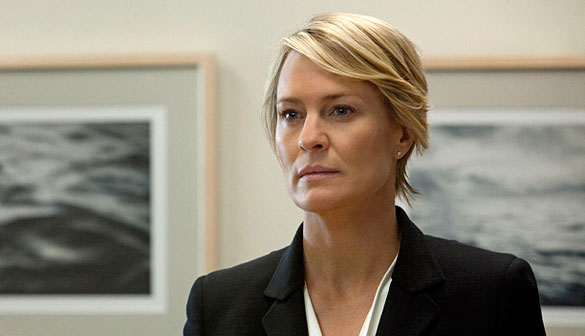 Robin Wright is hot off the awards show podium with a win for Best Actress in a TV Series, Drama for House of Cards at the Golden Globes in January. However, the actress is not one to rest on her laurels. She's stretching herself even further on the second season of the Netflix show.
This season she's directing an episode after talking with co-star Kevin Spacey about his own desire to direct in their sophomore season.
Wright revealed,"I said, 'I want to, too,' and I kept saying that to multiple parties. They said, 'Yeah sure,' and I just kept saying it over and over. I was and am serious. I'm tired of biting my tongue. As an actor, I had noticed very vividly that very few directors know how to direct actors, because they haven't done it. I'm not at all sure I know what I am doing, but I know what brings good work out of actors." Read more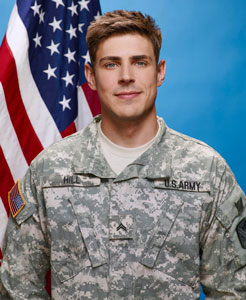 Chris Lowell is ready to have a big year in 2014. The 29-year-old actor just had his new sitcom Enlisted premiere on FOX, his first leading-man film Brightest Star was just released, Veronica Mars will hit the big screen, his directorial debut for Beside Still Waters is happening and he's headed to the stage in A Moveable Feast. Are you exhausted yet?
The multi-talented actor talked to Interview about his busy career and how he got started in the industry.
Lowell revealed that his decision to be an actor came early. Read more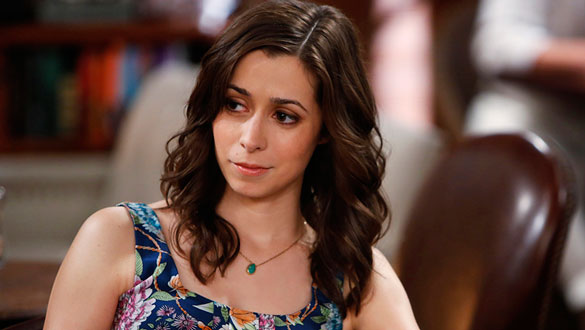 Cristin Milioti might be the envy of every young actress in the entertainment industry right now. Her body of work in the last few years includes a  part in The Wolf of Wall Street, a role on 30 Rock, a turn on Broadway in Once and now the elusive mother in CBS' How I Met Your Mother.
In a recent episode of the sitcom, Milioti talked about playing the song "La Vie On Rose" on the ukulele and how that came about. Read more