Holy crap, this looks awful.
I mean, like every single thing in every single frame of this trailer look freakin horrible. After being in Annie (I was Rooster) for 3 months a while back, I'm no fan of the show but it doesn't deserve to die a death like this.
Check it out below.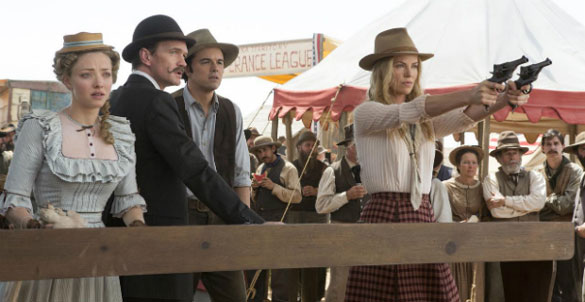 A Million Ways To Die: A cowardly farmer seeks the help of a gunslinger's wife to help him win back the woman who left him.
Director: Seth MacFarlane
Writers: Seth MacFarlane, Alec Sulkin
Starring: Seth MacFarlane, Charlize Theron, Amanda Seyfried, Liam Neeson, Sarah Silverman, Neil Patrick Harris Read more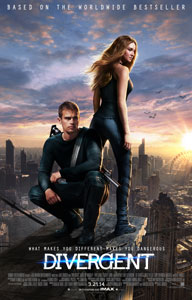 Divergent: In a future world where people are divided into distinct factions based on their personalities, Tris Prior is warned she is Divergent and will never fit into any one group. When she discovers a conspiracy to destroy all Divergents, she must find out what makes being Divergent so dangerous before it's too late
Director: Neil Burger
Writers: Evan Daugherty, Vanessa Taylor
Starring: Shailene Woodley, Theo James, Jai Courtney, Ray Stevenson, Zoe Kravitz, Miles Teller, Maggie Q, Tony Goldwyn, Ashley Judd, Kate Winslet Read more
Neighbors is a comedy about a young couple suffering from arrested development who are forced to live next to a fraternity house after the birth of their newborn baby. 
Starring: Seth Rogen, Zac Efron, Rose Byrne, Dave Franco
Directed by Nicholas Stoller
In Theaters: May 9, 2014 Read more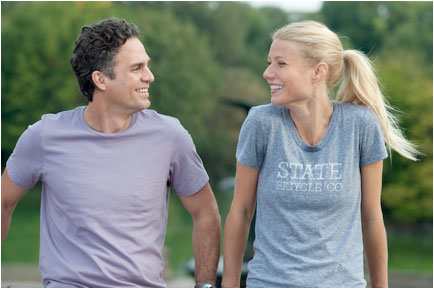 Thanks For Sharing: From Academy Award®-nominated screenwriter and first-time director Stuart Blumberg (THE KIDS ARE ALL RIGHT), THANKS FOR SHARING is a sharply comic and deeply moving look at a new kind of modern family, as a group of friends in recovery learns to face life together with heart, humor and humility.
Academy Award-nominee Mark Ruffalo, Academy Award-winner Tim Robbins and Broadway star Josh Gad ("The Book of Mormon") anchor a stellar ensemble that includes Academy Award-winner Gwyneth Paltrow and Pink in her first film role. 
In Theaters: September 20th Read more
Here's the newest trailer for Anchorman 2!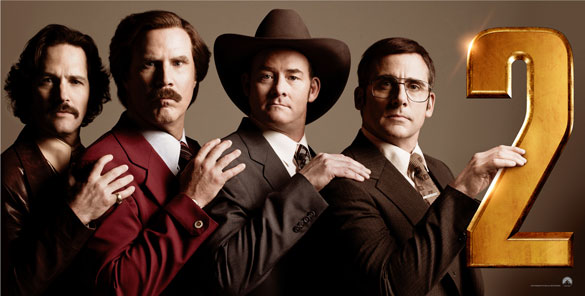 Anchorman 2: The Legend Continues -  With the 70′s behind him, San Diego's top rated newsman, Ron Burgundy (Will Ferrell), returns to the news desk in "Anchorman 2: The Legend Continues."  Also back for more are Ron's co-anchor and wife, Veronica Corningstone (Christina Applegate), weather man Brick Tamland (Steve Carell), man on the street Brian Fantana (Paul Rudd) and sports guy Champ Kind (David Koechner) – All of whom won't make it easy to stay classy… while taking New York's first 24-hour news channel by storm.
In theaters: December 20th  Read more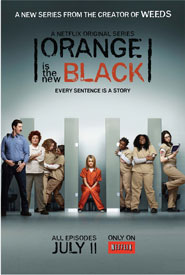 Orange is the New Black: Created and executive produced by Jenji Kohan ("Weeds") and based on the U.S. best-selling memoir of the same name by Piper Kerman, the comedic drama starring Taylor Schilling follows engaged-Brooklynite Piper Chapman (Schilling) whose decade-old relationship with drug-runner Alex (Laura Prepon) results in her arrest and year-long detention in a federal penitentiary. To pay her debt to society, Piper must trade her comfortable New York life with fiancé Larry (Jason Biggs) for an orange jumpsuit and a baffling prison culture where she is forced to question everything she believes and form unexpected new alliances with a group of eccentric and outspoken inmates.
The series also stars Kate Mulgrew, Natasha Lyonne, Pablo Schreiber, Danielle Brooks, Matt McGorry, Laverne Cox and Taryn Manning.
Premieres on Netflix on Thursday, July 11 at 12:01 am PT. Read more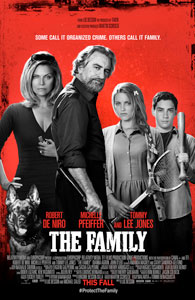 The Family: In the off-beat action comedy "The Family," a mafia boss and his family are relocated to a sleepy town in France under the witness protection program after snitching on the mob. Despite the best efforts of Agent Stansfield (Tommy Lee Jones) to keep them in line, Fred Manzoni (Robert De Niro), his wife Maggie (Michelle Pfeiffer) and their children Belle (Dianna Agron) and Warren (John D'Leo) can't help but revert to old habits and blow their cover by handling their problems the "family" way, enabling their former mafia cronies to track them down. Chaos ensues as old scores are settled in the unlikeliest of settings in this darkly funny film by Luc Besson (Taken, Transporter).
Director: Luc Besson                            
Writers: Luc Besson and Michael Caleo  (Based on the novel Malavita by Tonino Benacquista)
Cast: Robert De Niro, Michelle Pfeiffer, Tommy Lee Jones, Dianna Agron, John D'Leo
In Theaters: September 20th Read more
The To Do List is a comedy about close friends and a special summer project, loosely inspired by the real-life adventures of first-time writer/director Maggie Carey.  Set in 1993, valedictorian Brandy Klark wants to shed her uptight image before college, so she assembles a to do list of all the "activities" she missed out on in high school.  Quickly realizing that she's way out of her depth, Brandy solicits her best friends, older sister and burnt-out boss for their help and advice.  If the group is going to complete the list by September they'll need plenty of imagination and very open minds.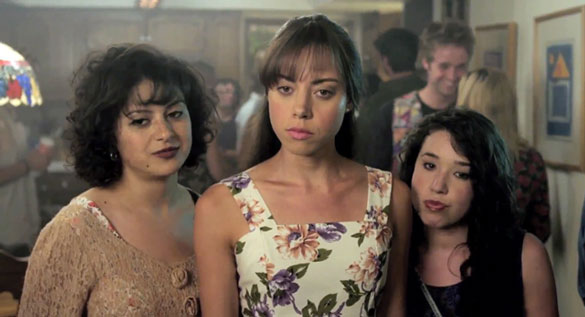 Written & Directed by Maggie Carey
Starring Aubrey Plaza, Johnny Simmons, Bill Hader, Alia Shawkat, Sarah Steele, Rachel Bilson, Christopher Mintz-Plasse, Donald Glover, Scott Porter, Andy Samberg, Connie Britton and Clark Gregg
In theaters: July 26th Read more