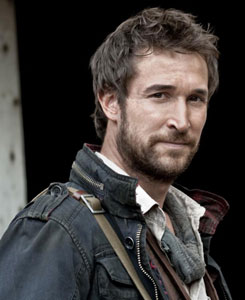 Falling Skies, TNT's hit series, just started Season 3 and as its star, Noah Wyle, said in a recent conference call that he's "never experienced a show that got better, and better, and better."
Wyle is really proud of the show and in particular, this season. The "scare factor" is up, the characters are more "engaging" and the show is working on all cylinders.
In this interview, Wyle talks about the show and how it was much more physically demanding than previous seasons, how his son suggested that he originally take the role and his newest co-star, Booger the horse.
Falling Skies airs on Sunday at 10pm on TNT Read more
Podcast: Play in new window | Download (Duration: 20:31 — 14.1MB)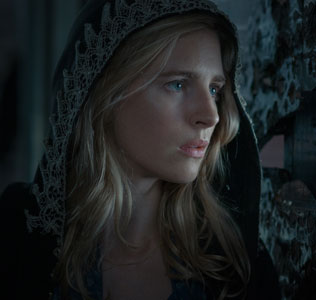 The East is a new thriller from writer/director Zal Batmanglij and writer/actress Brit Marling that has Brit as an undercover agent at a private intelligence firm. She infiltrates a group called, The East, who has been targeting companies that pollute the environment. But, the longer her character is with the group, the the more she begins to sympathize with what they are doing.
The film also stars Alexander Skarsgard, Ellen Page and our friend Shiloh Fernandez and it's a really good film. If you're looking for something that'll give your brain some food instead of mindless summer action, definitely check it out.
I've talked to Brit three times and Zal twice and they are just such nice and normal people. Even more so now with all of the success they've had. They're both incredibly smart and I love their films.
In the interview, we talk about writing the film and how they work together during that process, how Brit keeps acting notebooks for each project she's working on and how they got the great cast for the film.
The East is currently playing in Los Angeles and New York. It opens wide this weekend.
For the full interview, click the audio link above or download it from iTunes  Read more
Podcast: Play in new window | Download (Duration: 24:19 — 16.7MB)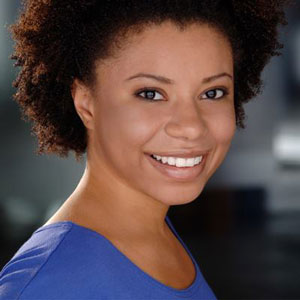 It's got to be good being Shalita Grant right now. In March, she made her Broadway debut in Christopher Durang's Vanya and Sonia and Masha and Spike. The show opened to great reviews and was nominated for six Tony Nominations including Best Play, Best Performance by an Actor in a Leading Role in a Play (David Hyde Pierce) and Best Performance by an Actress in a Featured Role in a Play for… Shalita Grant. 
She plays Cassandra in the show, which also stars Sigourney Weaver and Kristine Nielsen, and she told me that she based her character on her great-grandmother, "who's pretty bipolar and just out there, like so out there." Audiences love her and everyone I've talked to who's seen the show says she's fantastic. 
Shalita's from my home state of Maryland and went to the Performing Arts High school in Baltimore. From there, she auditioned for and got into Julliard, met Christopher Durang, who is the co-chair of the Playwriting Program there. He wrote a short play that she starred in… and that short play morphed into Vanya and Sonia. Great story, right? She's got an even better story about turning down a chance to be in the ensemble of The Merchant of Venice that starred Al Pacino. She's got so much confidence in herself that I found it hard not to love everything about her.
I talked to Shalita about what it's like to create a role on Broadway, getting nominated for a Tony, her rehearsal process, Vanya and Sonia and we get into the whole Merchant of Venice story. It's great, she's great and you're going to love this interview.
For the full interview, click the audio link above or download it from iTunes  Read more
Podcast: Play in new window | Download (Duration: 15:13 — 10.5MB)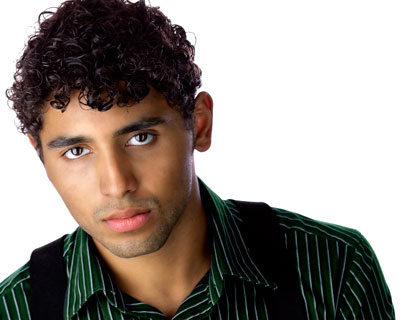 Trent Saunders, who is currently playing St. Jimmy in the touring production of Green Day's American Idiot, has the life.
When I talked to him for this interview, it was the middle of the day in Baltimore, MD (my home state!) and he and his cast mates were set to play laser tag right after he got off the phone. He's traveled to Europe – where he said he had a blast – is criss-crossing America and best of all, he gets to sing Green Day songs every night. Like I said, he's livin' the life.
I saw American Idiot when it was on Broadway and liked it a lot. The set and lighting design was amazing and if you're a fan of Green Day, you'll absolutely love it.
I talked to Trent about his life on the road, how he got the part and cell phones in the audiences. I haven't heard how his laser tag expedition went, but if I do, I'll let you know.
Green Day's American Idiot comes to San Diego May 28th-June 2nd, followed by San Jose, CA and Las Vegas, NV. For San Diego tickets, click here. For other tour dates and tickets, click here. Read more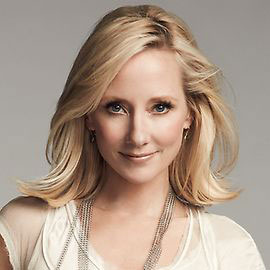 After almost choking to death on a sandwich, Anne Heche's Beth Harper claims she can talk to God in the new NBC comedy, Save Me. When she's revived, Beth thinks she can see the Big Guy and starts to make amends to everyone she's every shut out of her life… and it's a lot of people.
Also starring Madison Davenport (Shameless) as her horrified daughter, Michael Landes as her skeptical husband and Alexandra Breckenridge (American Horror Story) as her husband's ex-mistress, Beth eventually starts to win people over with her new optimistic views on life.
In this interview, Heche talks about her love of physical comedy, trying to quit acting when she was younger and how we all get "messages" from God.
Save Me airs on Thursdays at 8pm on NBC Read more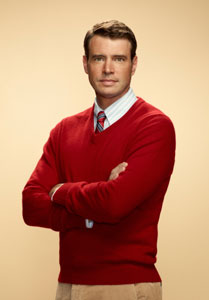 Scott Foley stars as Henry, one of three estranged siblings, in the new FOX summer series, The Goodwin Games. When he, his sister (Becki Newton) and brother (T.J. Miller) return home after their fathers death, they unexpectedly find themselves poised to inherit more than $20 million. Trouble is, they can only get the money if -  and only if – they can adhere to their late father's wishes.
The show is from the executive producers of How I Met Your Mother and Scott, who after graduating high school bought a one-way plane ticket to Los Angeles, said that even though he loved the script, he took the job "because I was available and it was there."
I met Scott briefly a long time ago and he's the most down to earth guy. And honest too based on his quote above. I talked to him in a conference call promoting the show and in the interview he talks about the cast, why he loves working in TV over film and theater and how he's been very "fortunate" in his career.

The Goodwin Games premieres tonight (Monday) at 8:30pm on FOX Read more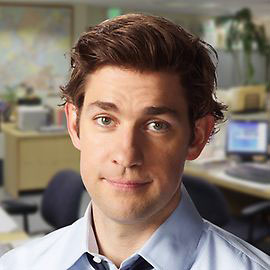 On May 16th, The Office will be closing its doors. After an eight-year run, Jim Pam, Dwight and the rest of the gang will be moving on to bigger and better things (hopefully). I've watched every episode of the long running series and I'll definitely be sad to see the show go.
Before getting the role of Jim, John Krasinski was like almost every other actor in New York. He'd work his job as a waiter during the week then run off to an audition when he could. He had booked a few things but "not anything that would allow me to claim that I was a working actor and didn't need another job," he said during a conference call. Booking The Office was like winning the lottery, "except with a winning lottery ticket you just get money, and with this you get a whole change of your life."
If you're a fan of the show, you'll love this interview. And honestly, even if you're not, there's some great stuff in here about what it's like to go from hustling for auditions to becoming a star on a major network show. In this interview, John and Executive Producer/Writer Greg Daniels talk about the end of The Office, John's audition, his past commercials and more. It's a long one but it's really great.
The Office airs on Thursdays at 9 on NBC – for only 2 more weeks! Read more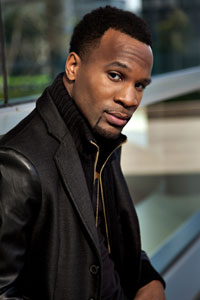 Johnny Ray Gill graduated from University of California, San Diego in 2010 with an MFA in Acting. While commuting back and forth to LA looking for work and a decent place to live, he auditioned for an episode of NBC's Harry's Law. The producers liked his work so much, that 1-episode role quickly turned into a 10-episode arc.
Since then, he hasn't stopped working. He's appeared on Bones, a couple of episodes of True Blood and now, he's starring in The Sundance Channel's new series, Rectify. The show is about a death row inmate named Daniel Holden (Aden Young), who has to put his life back together after DNA evidence reveals his innocence. Through flashbacks, Daniel relives his prison years and his friendship with another inmate, Kerwin Whitman, played by Johnny.
In this interview, Johnny talks about his education, Rectify and his advice to actors!
Rectify airs on Mondays at 10pm on The Sundance Channel Read more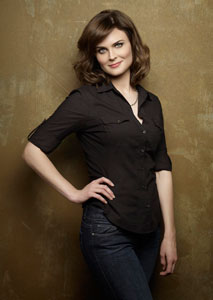 Bones just wrapped up its eighth season on a high note and star Emily Deschanel thinks one of the reasons they've lasted is because the show offers so many "different things for so many different people."
"But," she said in a recent conference call, "it may also be why we're not the number one television series on TV."
In this Q & A, Emily talks about the past season, how she balances starring on a hit show and motherhood and the growth of Brennan.
Do you find filming the emotional scenes challenging?
Emily Deschanel: It depends.  It really depends on what it is.  It depends on the emotion and the way the scene is written and the circumstances.  I find it challenging to switch tone like we do on our show.  It's definitely challenging to go from comedy to humor and lightness to sadness.  It really depends on the particular scene and what it is.  Sometimes emotion comes easily for me and sometimes it's more challenging whether it's because we are laughing and being light a moment before or for whatever reason it's not as—sorry.  My baby is pounding on the door right now.  Sorry.  What we were talking about? Read more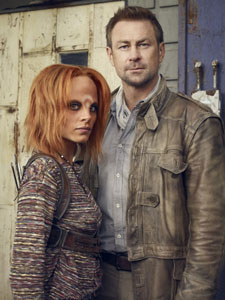 Defiance is one hugely ambitious show because for the first time ever, a TV show and video game will exist concurrently in a shared universe, influencing and impacting one anothers outcome. It all sounds pretty damn cool to me.
Defiance is set in the year 2046. It's a new Earth and with over thirty different Alien races, it's also a different Earth. Defiance is now what used to be St. Louis and when the mysterious Nolan (Grant Bowler) and Irisa (Stephanie Leonidas) settle in, things begin to happen that threaten the peacefulness the town has enjoyed for years.
Grant Bowler and Stephanie Leonidas took some time out of their schedule for a really cool Q&A where they talked about all aspects of the show; green screen and the special effects, the extensive makeup and all of the acting challenges they faced while shooting.
Defiance airs on Mondays at 9/8c on Syfy Read more