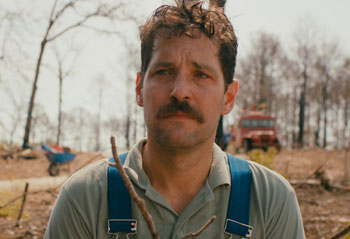 For A-list actors like Paul Rudd, they often have the luxury of a multiple takes on a big budget film. However, once they step onto the set of an indie film or one with a small budget, their acting methods often have to change.
In a recent interview with the Wall Street Journal, Rudd opened up about the challenges of filming Prince Avalanche with co-star Emile Hirsch and Director David Gordon Green. The comedy is set in 1988 and features two highway road workers who head to the isolated countryside away from their city lifestyle. The change of scenery brings up conflict between each other and the women they left behind.
With just 16 days to shoot the film, Rudd certainly had to get into character from the first shot. He explained to WSJ about those limitations. Read more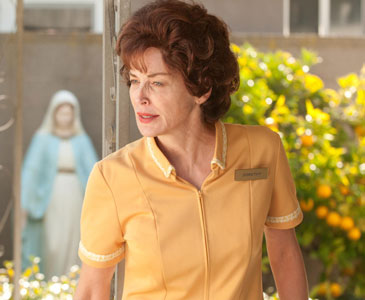 Sharon Stone has done a brave thing for an actress—she's made herself look older for a film role.  In the new biopic, Lovelace, Stone portrays Linda Lovelace's aged mother.
"We had pictures of Dorothy Boreman, so we lent ourselves to not trying to duplicate her but trying to capture the essence of her," she said in an interview with IndieWire.  "It didn't take hours to do it, it was just creating a sketch of her. 
"We stippled my face.  Stipple is the kind of stuff that's like a thin Elmer's Glue.  You pull the skin like this and then you put it and then you release the skin.  It creates this sort of wrinkling sensation.  And then they put this sort of water color on to make it.  It's just amazing.  It was good, I mean it didn't take long but it was great.  And because I'm skinny it's easier to use the body in this way to create fatigue." Read more

With all the discussion about Kickstarter and other methods of crowd-funding to get movies made, it's important that filmmakers don't forget that traditional methods of financing are still out there, and some have been given a new spin thanks to the Internet. 
The New York Times recently looked at the New York-based website Slated.com, which hooks up potential investors with filmmakers whose projects they might be interested in financing.  The members-only service was founded in 2010 as a way to tackle the problem of decreasing independent film financing in the wake of the recession.  Read more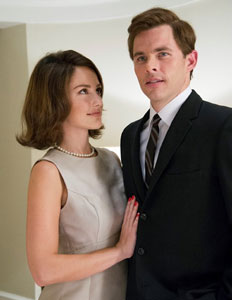 It's no easy thing playing one of America's most well-known presidents.  So James Marsden had to do some major prep before portraying John F. Kennedy in Lee Daniels' The Butler.
"It was a week and half, which is not a lot of time to go in and play John Kennedy," he admitted in an interview with Vulture.  "So I immersed myself in whatever book I could read, I listened to his speeches over and over again, because the first thing that popped up in my mind was, 'Don't screw up the accent!'  So I had my sights set on that.  And it wasn't a long shoot—it was like a week—so I let that kind of be my guide.  Definitely a crash course, but it was great."  Read more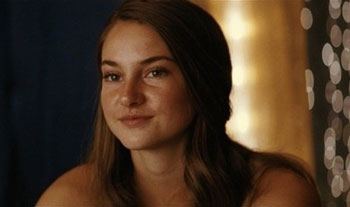 She currently has one of the hottest careers in Hollywood, but Shailene Woodley has her backup plan ready just in case she needs it. In a recent interview with the Associated Press, the 21-year-old actress talked about fame and the consequences of a public life.
Woodley told the AP, "I have a very, very fun life outside of this industry, so if anything were to not happen or if things got to be way too overwhelming … I will go and be an herbalist. I never want to stop. I want to act until the day that I'm not here anymore. But the day it becomes boring is the day I'll quit."
Right now, being an herbalist should be on the back burner for this talented young actress. After her breakout role in 2011′s The Descendants alongside co-star George Clooney, Woodley is seeing her career skyrocket. Read more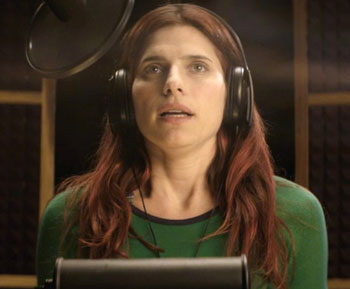 Lake Bell is one of the growing number of actors who have decided to go into business themselves.  Bell is the star, writer, and director of her film In a World…, which is about the male-dominated world of voiceover acting.  She spoke to The New York Post about working on the film and why she is so intrigued by voice acting.
Bell reveals that she utilized her voiceover skills while shooting the film to voice an unlikely character.  She says, "I always wanted to be an actor, but voice acting seemed like the ultimate acting tool, because you could be anyone. The blind voice will allow you to create characterizations that are different nationalities, different genders. Fun fact in the movie is that I play Gustav Warner's — played by Ken Marino — big fat Jewish agent guy on the other end of a phone throughout the movie. That's not something I get traditionally cast as." Read more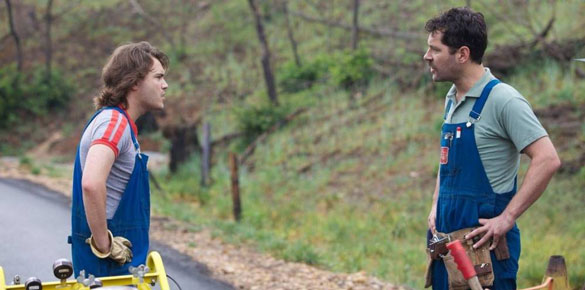 David Gordon Green has had a perplexing career as a director.  After winning critical acclaim for dramatic films like George Washington, All the Real Girls, Undertow, and Snow Angels, Green made a complete change and directed a string of comedy films (Pineapple Express, Your Highness, The Sitter) and episodes of Eastbound & Down.  While his latest film, Prince Avalanche, stars a comedic actor in Paul Rudd alongside Emile Hirsch, it seems to strike a perfect balance between his earlier dramatic films and later comedies.  He spoke to The New York Times about why he feels comfortable with comedic actors. Read more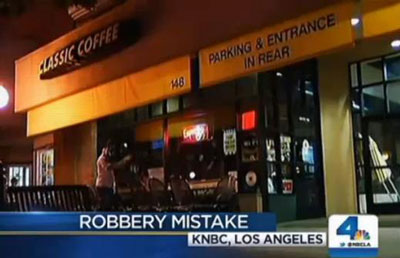 Though most places require permits when shooting television and film productions, back in my film school days we'd often easily get by shooting scenes quickly and on-the-fly without doing all the paperwork (and paying the expensive permit fees).  Starving artists have to do what starving artists have to do, right?
Then again, if your guerrilla film shoot involves real-looking prop guns and a robbery, you just want to make sure you get that paperwork all squared away, right?  Because a recent student film shoot in southern California nearly turned deadly when cops responded to what they believed to be a robbery in progress. Read more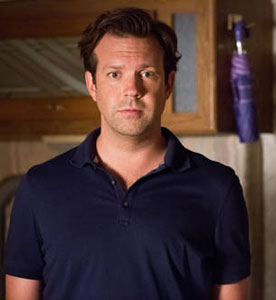 Jason Sudeikis is familiar to most television audiences for his work on Saturday Night Live. After ten years on the show, two years as a writer and eight years as a cast member, the comedian is moving on to other projects.
Sudeikis sat down with actor Michael Keaton for Interview magazine to talk about his style of comedy where he doesn't play the material like it is comedy. He tries to find the inner workings of the character to discover where the comedy emerges.
One of the We're the Millers star's favorite moments to play are the transitional moments. He described his approach to making those moments work on-screen.
Sudeikis shared, "I'm always a fan of those smaller moments. In my head, I sort of go about performing a comedy show like it's not a comedy show. I made the choice to move to Chicago to try Second City because of guys like Scott Adsit, who was on 30 Rock, and Kevin Dorff, who did Conan for years. Those are my heroes, and they were great actors, but they didn't push, in the sense of, "Oh, I get either three little laughs here or I just sort of save it all and I get one big laugh …" Those guys played it real and that's what I liked." Read more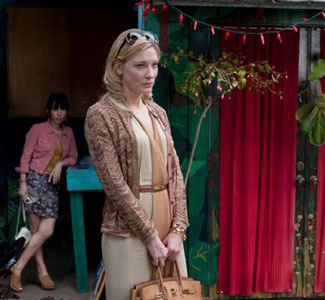 Cate Blanchett is already generating Oscar buzz for her role in Woody Allen's Blue Jasmine even though the film hasn't been released in most markets.  But that's pretty standard for Blanchett, who is generally praised in most films that she appears in (she's been nominated for five Oscars and won one for The Aviator).  She spoke to The Hollywood Reporter about her role in the film and why she's taken a slight step back from film in recent years.
Most actors would love to know the secret to Blanchett's ability to regularly pick roles in outstanding movies, but she insists the only secret is seek work that challenges you.  She explains, "The only criteria I've really had is: If I know how to do it at the beginning, then I think someone else should do it. You always want to think, 'This is an unsolvable problem,' because then you've got kind of a dangerous, dynamic relationship to the material. It's the adrenaline of risking screwing it up — which, from my perspective, I'm usually doing. For me, that's what keeps me going." Read more