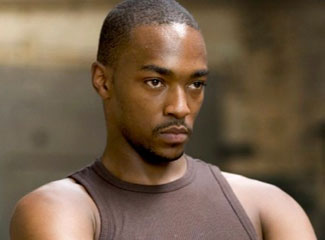 Who doesn't want to be in a Marvel Comics movie?  Because of the interlocking nature of the Avengers universe, by appearing in one film you never know if your character will end up popping up in other films (look at Clark Gregg, for example — from a bit part in Iron Man to starring in a TV series!).
Anthony Mackie has that opportunity because he'll be starring in Captain America: The Winter Soldier as The Falcon, one of Captain America's most trusted allies. 
In an interview with MTV about the role, Mackie admits he has wanted to star in a Marvel film for years and signed for the film even though he couldn't read the script and, after finally getting a chance after reading it, finding out he was mislead about the part! Read more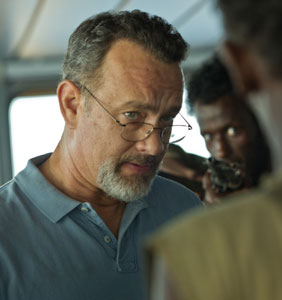 Sometimes you just have to give into cliches because they're actually true.  In the case of Tom Hanks' latest film Captain Phillips, when I saw it last week I literally was at the edge of my seat.  Even though I knew how this real-life story about a cargo ship captain who was kidnapped by Somali pirates ended, the tension in the film builds a layer of suspense that is overwhelming.  It's one of Hanks' best roles in a career full of great roles, and he spoke to The Wall Street Journal about portraying the real-life captain, working with the inexperienced actors who played the pirates, and — since he was doing the interview with a New York paper — whether he plans on returning to Broadway.
Hanks reveals that in his conversations with the real Richard Phillips the former captive admitted that he did share a few laughs with his captors.  Hanks explains, "He told me there were times he laughed with the pirates. They made jokes as best they could. He'd say something and they'd come back, saying 'I like you, Irish. You're funny.' So I got to do all this work of hidden preparation and I never have to tell anybody about it. I don't have to even show it. I just have to know it. And then when it comes out, it comes out in a palpable way." Read more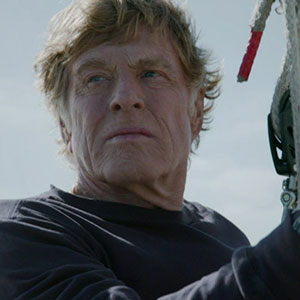 All Is Lost in not a movie that everyone is going to like.  It is a story survival about a lone man against nature as he faces dangerous conditions with his damaged boat in the middle of the ocean.  One of the most incredible things about it is that it is almost entirely free of dialogue because it only features a single actor.  Of course, when that actor is the iconic Robert Redford, it's no problem to stay fixed on him on screen.  He spoke to The New York Times about how he ended up being cast in such a unique film, what he brought to a character with no backstory, and how he managed to get through such a grueling shoot at his age.
Redford explains that since the character he plays has no name of backstory — either in the film or in the script — he portrayed the character as if it were himself.  He says he did this because he didn't have another choice, pointing out, "There was so little described of the guy that, of course, it had to be me." Read more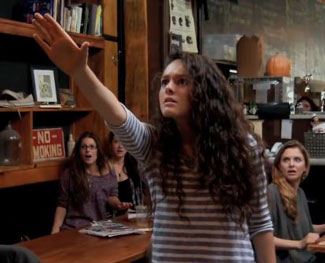 Here's a marketing video, called 'Telekinetic Coffee Shop Surprise', put together by Sony for the upcoming film, Carrie.
It's awesome!
The studio set-up hidden cameras, a fake wall, remote controlled tables and chairs and other insane stunts and props inside a coffee shop in New York City. They hired actors and a stunt man to perform in the shop and filmed the reactions to the unknown teen going all 'Carrie' on the place.
The video itself is pretty damn cool but after watching it, how much freakin fun do you think the girl playing the Carrie role had? I'd bet it was a blast.
Check out the madness below! Read more
Director Alfonso Cuarón's visually stunning film, Gravity, opens this weekend and it's definitely something you should watch on the big screen; you should see in both IMAX and 3D. And I hate 3D.
In this New York Times Anatomy of a Scene video, Cuarón narrates a scene from the film that stars Sandra Bullock and George Clooney. The scene, he says, was constructed in one single shot and is supposed to immerse you into the action. He goes on to say that he wanted you, the audience, to feel like you were floating in space. And yeah, that's definitely true.
Check it out below!  Read more
Tom Hanks and Director Paul Greengrass' Captain Phillips looks like it's going to be one of many award-worthy films that are coming out this fall. I'm really looking forward to catching it.
In the video below, Hanks and star Barkhad Abdi talk about the filming, how Abdi got the part and more. "It was unlike anything I've ever read," Hanks says.
Check it out below! Read more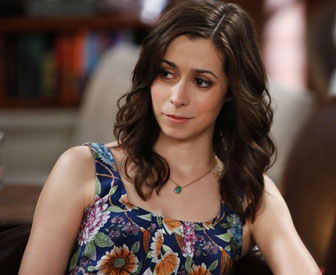 Cristin Milioti has a major role as Leonardo DiCaprio's wife in Martin Scorsese's upcoming film The Wolf of Wall Street, but if you're a fan of her from Broadway's Once and TV's How I Met Your Mother, don't expect to recognize her.
Milioti reveals to The Wall Street Journal that her character is virtually unrecognizable from her real self.  She explains, "I've got this really thick accent and huge perm, acrylic nails and jeans up to my second rib. She's a tough cookie but she loves him and believes in him, which is what makes it so painful. She's put all her beliefs and love in him. But what happens when you're not enough? It's a very sad role." Read more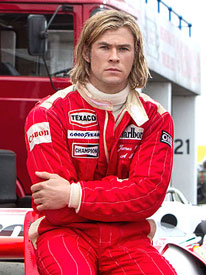 While many actors long for a franchise like Marvel's Thor, Chris Hemsworth knew that there was more to his career during the promotional tour of The Avengers. After doing some soul-searching, he came across the script for Rush. That's when everything changed for the Australian actor.
"I remember doing the press tour for The Avengers. And — without complaining about it — the questions in interviews were all, 'What's your workout program?' and 'How did you put that much muscle on?' And you realize you're not really looked at so much as an actor, there's the assumption that what you did was pretty easy," said Hemsworth. "So I had a strange kind of need to go no, no, there's something else I have to offer, and I started looking for something deeper." Read more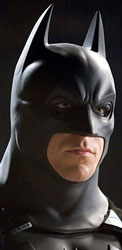 I love audition tapes.
Here's Christian Bale's audition for Batman Begins. Bale did his screen test with Amy Adams (who was there as a favor to the casting director) and you can immediately tell why he was cast. You can see/hear that he had his Batman growl and just exuded that power and authority from the very beginning.
Check it out below! Read more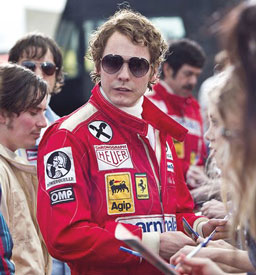 Daniel Bruhl is absolutely fantastic in the new Ron Howard film, Rush. The film is great and a lot of that can be credited to Bruhl who portrays Formula 1 superstar Niki Lauda.
To play Lauda, Bruhl says in the video that he read Lauda's biography, watched documentaries to get his body language right, worked with an accent coach and asked Lauda a "ton of questions." He says, "to play him was not that easy because we don't have that much in common. He's very different. It freaked me out at first."
In the video below, Brulh talks with Anne Thompson about the film, portraying Niki Lauda and more.
Check it out below! Read more