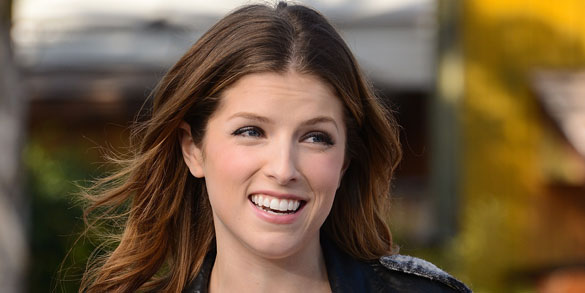 I was a little late to the "Anna Kendrick is talented and adorable" party considering that she first became known starring on Broadway in the musical High Society in 1998 when she was only 12. Music has been a huge part of her career since, particularly in the movie Pitch Perfect that led to her scoring a hit song with Cups.
While Kendrick has a few more musical projects lined up — she will star in film adaptations of the musicals The Last Five Years and Into the Woods and will return for Pitch Perfect 2, she told The Wrap that after that rush of musicals she's going to take a well-deserved break from singing. Read more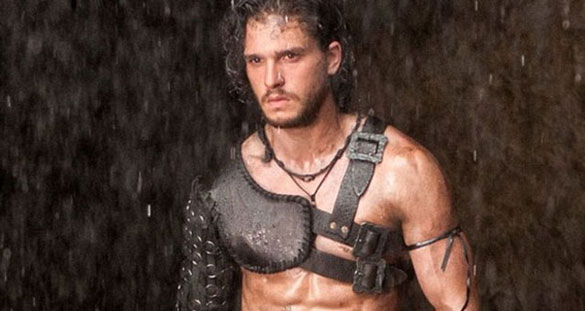 When actors make an action film, there are always hazards to the job. Just ask Kit Harington about his time on set during the filming of Pompeii. He has stories to tell.
The Game of Thrones star shared, "It was boiling hot in the studio and the ash was so horrid to work in, you couldn't really keep your eyes open for long. You'd inhale a piece and you'd start coughing. You'd turn black from the soot."
He spent several days in those condition until the ash was gone. Read more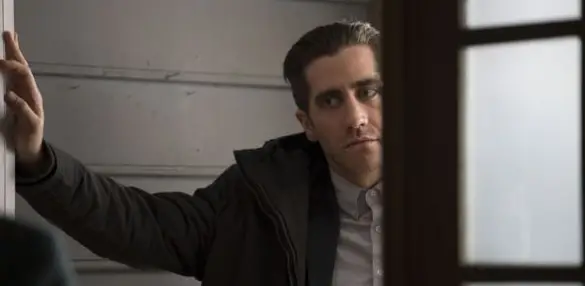 With the Oscars less than two weeks away, Hollywood is focused on will walk away with that statuette on March 2. In this strong acting year though, there were many snubs on the Oscar nominations list. Jake Gyllenhaal was one of those actors.
His work as Detective Loki in Prisoners was critically acclaimed by film reviewers, but somehow voters at the Academy missed honoring his stellar turn. The 33-year-old actor talked with HuffPost Entertainment about the slight.
He took it all in stride by explaining, "People have been really, really complimentary and very kind in talking about that character. At this point, I'm just happy to be able to keep working — to be able to do those things." Read more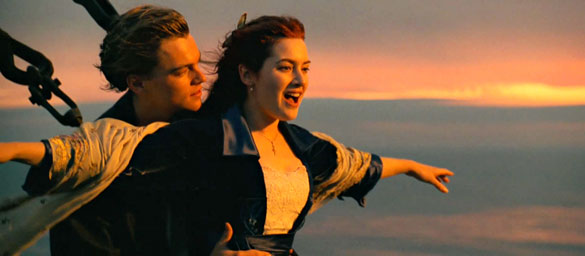 As one of the most popular films ever released, 1997′s Titanic still generates plenty of income a year for those who were involved with making the film. However, one of them, a man by the name of Vi Jay, hasn't seen another penny since his original payment and he feels that he is entitled to more according to a lawsuit filed Friday in Los Angeles Superior Court.
While the film was in production nearly 20 years ago, Jay answered an open casting call and was cast as a background extra at the rate of $60 a day. However, Jay claims that director James Cameron instead used Jay in the role of the "Spindley Porter," who appears in Kathy Bates' first scene roughly 28 and a half minutes into the movie. The scene lasts about fifteen seconds, and the porter character is heard saying "yes" to Bates' character twice. Read more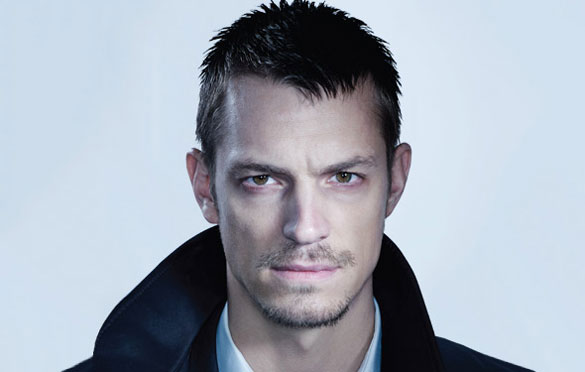 Get ready for Joel Kinnaman to become a household name. Even though he's already familiar to U.S. television audiences with the show The Killing, his current role as Alex Murphy, the Detroit police officer who is rebuilt into a futuristic lawman in Robocop, is sure to change all of that.
The 34-year-old actor talked to Vulture about the role and how he was cast in such an iconic movie.
He said, "…when you're an unknown, this is the kind of movie that you can get, because the franchise is bigger than the person. For these kinds of films, they want somebody that's not too well known, because that would take focus from the character, in a sense. So I knew that I had a shot, and I just worked my butt off to prove it to everyone that I was capable." Read more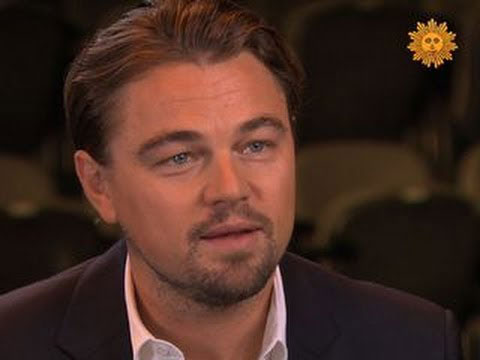 Many actors aspire to have a place in today's Hollywood like Leonardo DiCaprio's… including DiCaprio himself, had you asked him 20, 15, 10, or even 5 years ago. In an interview with CBS Sunday Morning, DiCaprio spoke about his earliest aspirations to become an actor, which actor he has worked with who had the biggest influence on him, and how he feels about his current place in Hollywood.
Despite his current acclaim as an actor, DiCaprio never went to acting school. He reveals, "I went to drama class in junior high and high school, but I never had sort of formal training or anything like that, no." However, he was always interested in acting. He explains, "I grew up in a kind of an artistic household. I was always kind of imitating my dad's friends and I would imitate everyone around us in the neighborhood. And I'd carry that over in school and get into a lot of trouble constantly. Once I found out that people actually got paid for this, I was like, all right!" Read more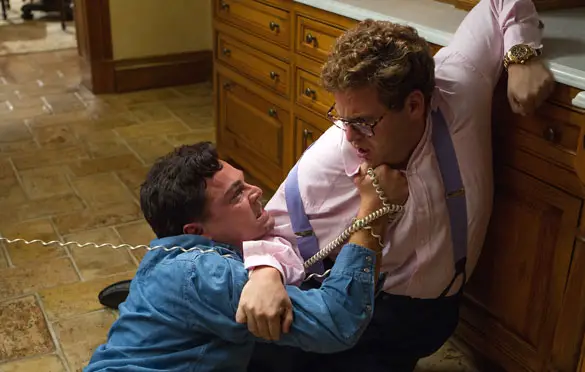 Actors find inspiration in a variety of places when they are researching a role. For The Wolf of Wall Street star Leonardo DiCaprio, he found the perfect subject on YouTube. In the film, DiCaprio and Jonah Hill's characters have a drug-fueled scene after taking too many Quaaludes.
At the Santa Barbara International Film Festival, the 39-year-old Best Actor nominee revealed that it was a popular internet video that helped inspire his behavior in the scene. Read more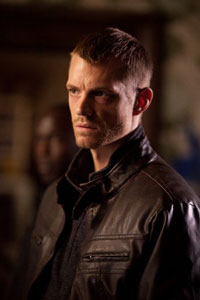 Actors are always faced with different challenges on set and they must adapt to make the scene work. However, Joel Kinnaman might have had the greatest obstacles of all while shooting the Terrence Malick film Knight of Cups. The 34-year-old actor not only had a 17-page monologue, he also had only one day to shoot the scene.
Kinnaman talked to Collider about the scene and how it all played out.
He said, "Christian Bale, who I was playing opposite—who had a lot of lines that would lead me into the next three pages—he hadn't seen his pages. So when we started shooting, he'd just walk off, and I'd be chasing him saying all this stuff, when he was actually the one who was supposed to be interested, and that's the reason that I was talking." Read more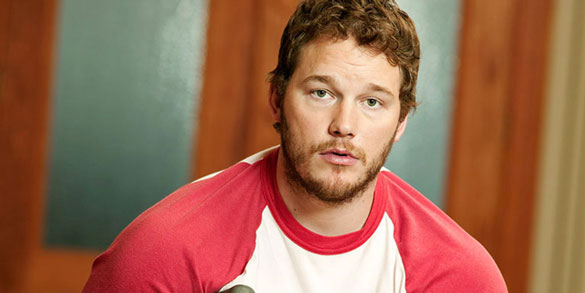 Before the announcement that Chris Pratt would star as Star-Lord Peter Quill in Marvel's Guardians of the Galaxy, not many people would have pegged the Parks and Recreation actor as an intergalactic superhero. In fact, even Pratt himself was one of the doubters. However, he reveals that as he tested for the role he began to feel like there was no way he wouldn't be cast in the lead role in what could potentially be the biggest blockbuster film of the summer. Read more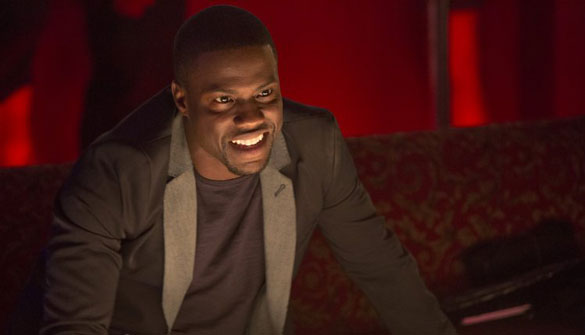 If you've watched television at all in the last few weeks you've probably seen at least one commercial for a movie starring stand-up comedian Kevin Hart. That's because as of February 14 Hart will have starred in three films released in 10 weeks — December's Grudge Match, January's Ride Along, and February's About Last Night. While Hart should probably be worried about overexposure if studios keep scheduling movies starring him every three weeks, he does think that his busy schedule this winter serves as an announcement to Hollywood that he's arrived. Read more