If the Scottish didn't keep secrets so well, pictures and video of Anne Hathaway's behind might be all over the Internet. While filming One Day, a romance flick due in theaters August 19, the 29-year-old actress mooned co-star Jim Sturgess, not realizing just how many people were watching.
"I decided to moon Jim one take. He was running towards me and the whole crew was behind me, so I thought, if I turn around, none of the crew would see it and only Jim," Hathaway recalled in a video posted on omg!. "So I did it, and I was feeling really good about myself until I realized we were shooting on a street in Scotland, and every single resident of the building we were shooting in front of was, like, filming us." 
Why haven't the revealing clips and snapshots made their way around yet? "The scots are nice! They have manners and they're discreet. I'm so grateful," laughed Hathaway.
Video after the jump Read more
When I interviewed Vera Farmiga at SXSW earlier this year, she was in the middle of editing her directorial debut, Higher Ground. She was incredibly with how it had turned out and from the clips below, I'm more than interested to see how it turned out.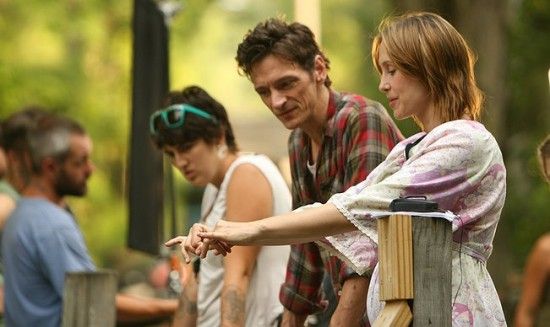 The film, opening August 26th, is based on Carolyn Briggs' memoir This Dark World: A Memoir of Salvation Found and Lost and is the story of an 18-year-old mother living in a trailer with no plans in life except to have more kids. When she finds Jesus, she gives herself over to a radical New Testament church.
Farmiga stars alongside John Hawkes, Donna Murphy, Norbert Leo Butz and Nina Arianda.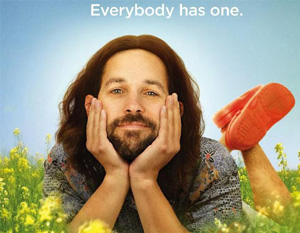 Here are 4 clips from the upcoming Paul Rudd comedy, Our Idiot Brother.
Featuring Rudd, Elizabeth Banks, Zooey Deschanel, Rashida Jones and Adam Scott, the film is about, well, a families idiot brother. Most of us have one in our family. In my family, that's… well, that actually could be me.
Anyway, Rudd plays an idealist trying to deal with his overbearing mother. When he crashes the homes of his sisters, he wreaks havoc into their lives.
Check out the clips after the jump.
Here are 5 clips and a couple of featurettes for Rise of the Planet of the Apes which comes out tomorrow.
Andy Serkis is amazing as Ceaser and once you watch the clips (and see the film) you will absolutely agree with me.
If you don't have time to watch the clips, at least watch the featurettes. They show Serkis in his mo-cap suit and they intersperse that with the actual film so you can see the end result. Fantastic stuff!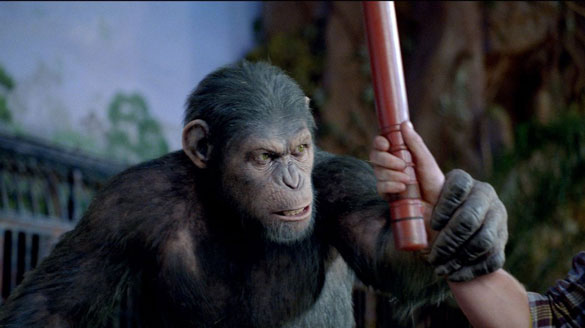 Watch the clips below Read more
I saw Crazy, Stupid, Love the other night and I loved it! It's definitely in my top 5 films of the year so far. It's smart, funny and the cast is just perfect together.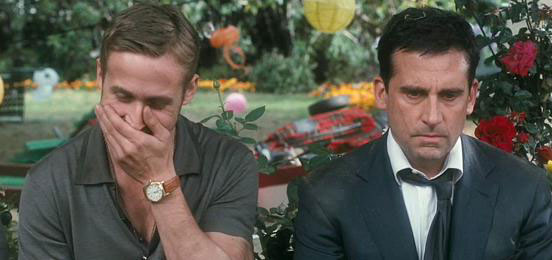 Here are 8 clips from the film that opens this Friday. I put them in order as they appear in the film.
Go see this. I promise that you'll love it!
Here are 2 clips from Captain America: The First Avenger and yes, it does look cool. Very cool.
Starring Chris Evans, Hayley Atwell, Hugo Weaving, Sebastian Stan, Toby Jones, Samuel L. Jackson, Dominic Cooper, Tommy Lee Jones, Stanley Tucci, and Neal McDonough, the film tells the story of Steve Rogers. When he volunteers to participate in an experimental program for the Army, he's turned into Captain America, the first Avenger.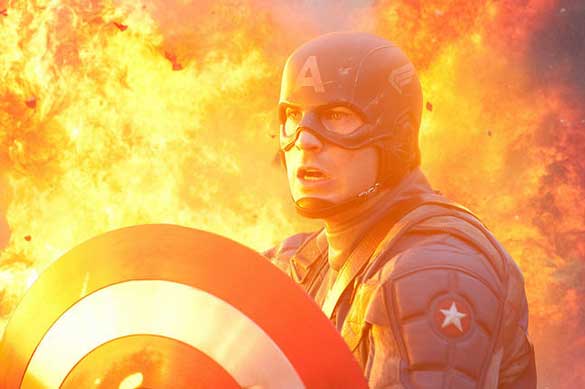 The movie comes out in July 22, 2011. Or the 21st if you're in San Diego for Comic-Con.

Here are 4 clips from Friends with Benefits starring Mila Kunis and Justin Timberlake.
From all the clips I've seen and what I've read, I think this might be pretty good. But, I love Mila Kunis so I may be a bit biased.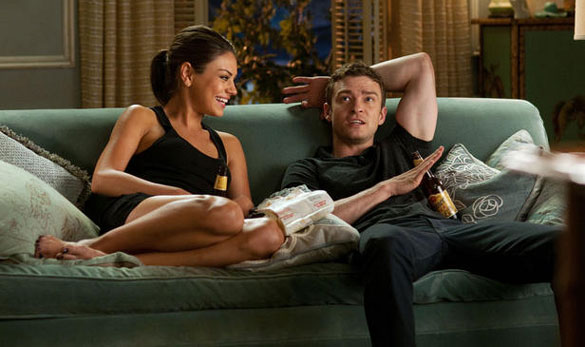 The film opens July 22nd.
Check them out after the jump! (I put them in order of what I thought was the best to worst).
Jennifer Aniston sits down with James Lipton this coming Monday (July 8th) on the newest episode of Inside the Actors Studio.
On the show, she talks about her career including her first movie… Leprechaun! I added the exclamation point because it's just that good.
She also talks about Friends, The Break-Up and her current film, the incredibly funny Horrible Bosses.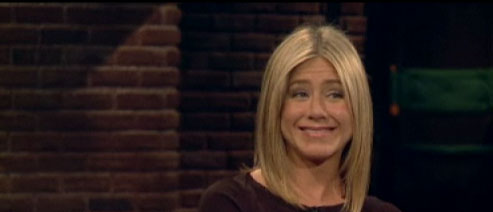 (Yes, I know this is the worst picture of her ever.)
Check out the clips after the jump!
It's almost here.
Harry Potter and the Deathly Hallows Part 2 comes out July 15th and with that, one of the most beloved series in film comes to an end. I just finished the final book and I am excited as I've ever been to see this.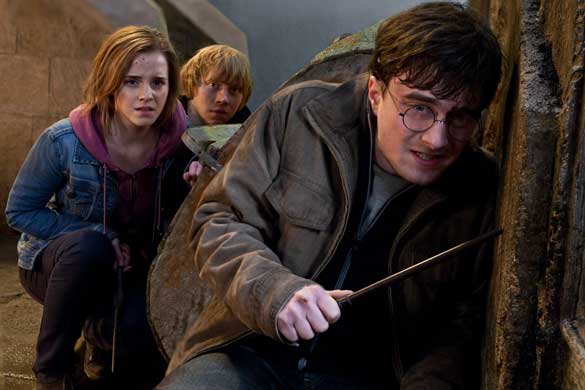 Also, with the film coming out, I'm extremely happy that I won't have to type Harry Potter and the Deathly Hallows Part 2 anymore. Try typing that 10 times a day. You'll get sick of it like me!
Check out the clips below!
Here are 6 clips from the upcoming film, Horrible Bosses.
Starring Jason Bateman, Charlie Day, Jason Sudeikis, Jennifer Aniston, Colin Farrell and Kevin Spacey the cast is great and from everything I've seen, it looks great. I just hope that all the funny scenes aren't in the trailers and clips.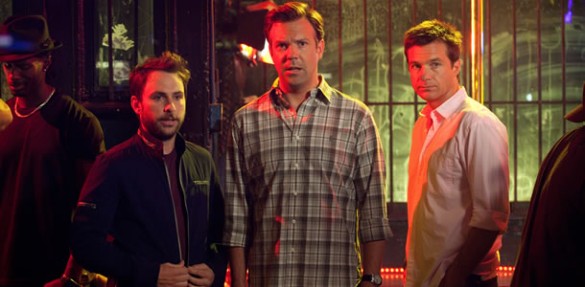 Horrible Bosses comes out July 8th.