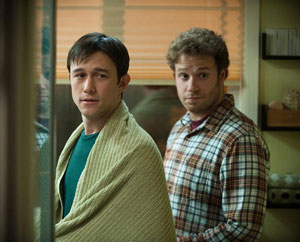 I haven't seen this yet, but from everyone I've talked to who's seen it, 50/50 is going to make you cry. Or at the very least, make you form mysterious water droplets from your eyes. If that happens and you want to look cool, just do what I do and say you were yawning. Works every time.
Starring Joseph Gordon-Levitt, Seth Rogen, Anna Kendrick, Bryce Dallas Howard and Anjelica Huston, the film is inspired by the friendship of Rogan and screenwriter Will Reiser. 
Take a look at the clips and if you see me in the theater with misty eyes, I was just yawning.
It comes out September 30th.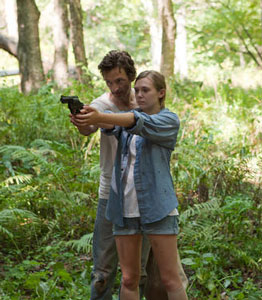 Martha Marcy May Marlene is an outstanding first film from director Sean Durkin and features a couple incredible performances by Elizabeth Olsen and John Hawkes.
The film is about Martha, a young woman (Olsen) who is rapidly unraveling amidst her attempt to reclaim a normal life after fleeing from a cult and its charismatic leader (Hawkes). 
I interviewed both Elizabeth and Sean about the film, her burgeoning career and whole lot more. Look for it soon! 
For the trailer and other clip, click here.
Bobby Cannavale is set to star as Nick Arnstein in the upcoming Broadway revival of Funny Girl.
And with that, I'm 100% more excited to see this show. 
I saw Cannavale in The Mother F***er with the Hat last April and he brought down the house as Jackie, a former drug dealer stuggling to stay sober. Obviously he rocked, he was nominated for a Tony as Best Actor in a Play.
It was previously announced that Lauren Ambrose would play Fanny Brice in the show that will first open at Center Theatre Group/Ahmanson Theatre in Los Angeles from January 15 through February 26, 2012.
In the show, he'll play Arnstein, a "charming gambler" who falls in love with Brice on her road to stardom.
"It's always been my dream to star in a Broadway musical," said Cannavale.  "This is a terrific role for my musical theatre debut and an exciting challenge for me.  I look forward to working with the brilliant Bartlett Sher and the amazingly talented Lauren Ambrose."   Read more
Here are 4 new clips from the upcoming Brad Pitt film, Moneyball.
Opening September 23rd, it tells the story of real-life tale of Major League Baseball general manager Billy Beane, who built up a winning team despite a decreased budget thanks to his sly use of statistical data to calculate the best — and cheapest — players for his roster.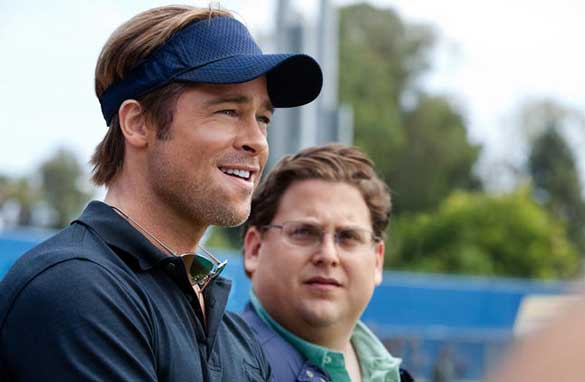 Also starring Jonah Hill, Philip Seymour Hoffman, Chris Pratt and Robin Wright, I've heard some really good things about the film. I've also heard this is Pitt's Oscar bait film.
Check out the clips below!
I hadn't heard a thing about Glenn Close's new film, Albert Nobbs, until it screened at the Telluride Film Festival last week.
Adapted from George Moore's novella, Close played the role Off Broadway in 1982 to great reviews and since then, she's wanted to bring it to the big screen.
The story is set in 1860′s Ireland, where a poverty-stricken woman disguises herself as a man to gain employment as a waiter in a Dublin hotel. Once she settles into her new role, she becomes increasingly confused about her identity, begins to court a maid and eventually shares her secret with a hotel guest.
Directed by Rodrigo Garcia, the cast also includes Brendan Gleeson, Jonathan Rhys Meyers, Janet McTeer, Mia Wasikowska and Aaron Johnson.
Check out the clips below.
I've heard tons of good things about Nicholas Winding Refn's Drive. 'One of the best movies of the year' is something I hear a lot. I'm not sure if it can live up to that type of hype but I usually love anything Ryan Gosling is in… ok, except for All Good Things. That was downright awful.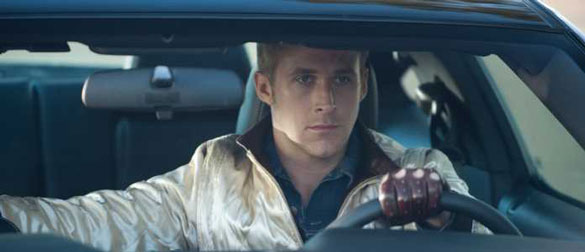 Starring Gosling, Carey Mulligan, Albert Brooks and Bryan Cranston, the film is about a guy named Driver.  A Los Angeles wheelman for hire; stunt driving for movie productions by day and steering getaway vehicles for armed heists by night. When he falls for his neighbor (Mulligan) things start going to hell rapidly. 
Check out the clips below!  
Here's a full 9 minute preview of the Broadway revival of James Goldman and Stephen Sondheim's musical Follies.
Directed by Eric Schaeffer and staring Bernadette Peters, Jan Maxwell, Danny Burstein, Ron Raines, Elaine Paige and Terri White, the show is about what happens when former members of the "Weismann's Follies" reunite on the eve of their theater's demolition. Two couples remember their glorious past and face the harsher realities of the present as the shadows of their younger selves remind them of the complicated steps they've danced—both on the stage and throughout their lives.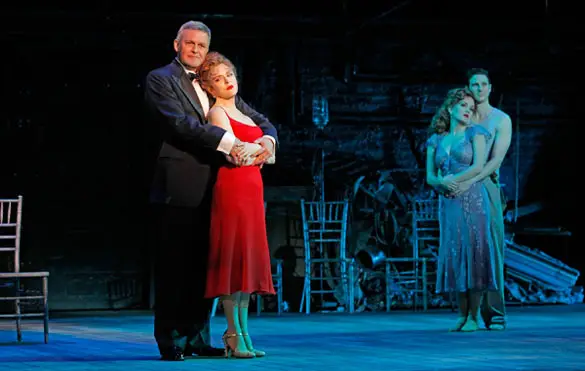 I was majorly bummed that I didn't catch this while I was back in Maryland and it was still playing at the Kennedy Center. I tried hard to get tickets but they were all sold out – not even 1 ticket was available. Looks like I'll have to check it out when I get back to NYC in the fall.
The show is playing at the Marquis Theatre (46th St. between Broadway and 8th) for a limited engagement.
For tickets, click here!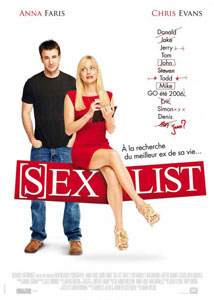 Here's 5 clips from the Anna Faris and Chris Evans film, What's Your Number?
The film, about a woman (Faris) who, having hit her sexual limit at 20 men, decides to track down the other 19 guys in hopes that she's overlooked one who could be "the one" has a great cast – Zachary Quinto, Joel McHale, Andy Samberg, Thomas Lennon and Aziz Ansari – but judging from these clips, I'm skeptical of how it's going to turn out.
And, here's something funny. In France, they've renamed the film to Sex List as you can see in the picture on the right. They should use that name here. It's definitely better than the bland sounding What's Your Number?
Anyway, judge for yourself in the clips below!
Here are 6 clips of the upcoming, Columbiana, starring Zoe Saldana, Michael Vartan and Lennie James.
The film is about a woman, Cataleya, who has grown up to be an assassin after witnessing the murder of her parents as a child. She turns herself into a professional killer and working for her uncle, remains focused on her ultimate goal: to hunt down and get revenge on the mobster responsible for her parents' deaths.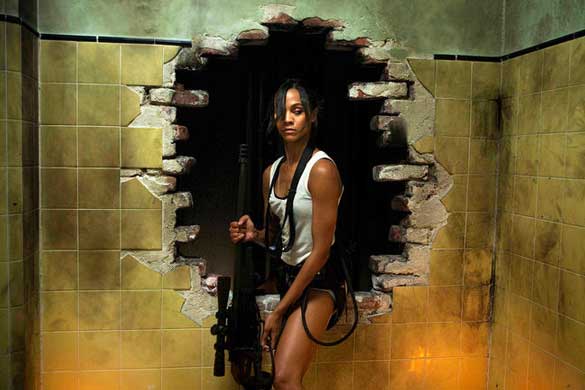 When I talked to Michael Vartan the other day, he seemed pretty excited about the film. From the clips below, it looks your typical revenge film but with Zoe Saldana in the guy role. Which is not a bad thing at all.