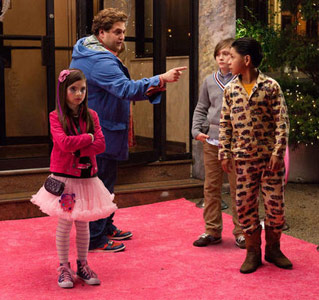 Here's 5 clips from the upcoming Jonah Hill movie, The Sitter. Or as some people are calling it, the remake to 'Adventures in Babysitting But With a Guy'.
Yeah, it totally looks like a remake of that film – which is still funny to this day – but I'll admit that I want to see it. Looks pretty funny to me.
And you can never go wrong when you have Sam Rockwell playing the bad guy.
Check out the clips below.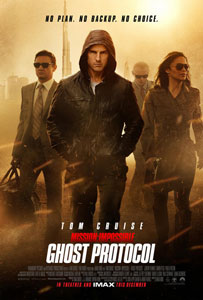 Here are 2 clips and a featurette for the upcoming sequel, Mission: Imposible – Ghost Protocol, starring Tom Cruise and Jeremy Renner. Say what you will, but I really enjoy these movies. They're fun, action packed films that don't talk down to the audience.
I'm wondering though, why the first 2 clips that they release feature Renner and not Cruise. Does he die in this film so Renner can take over the franchise? Hm.
The featurette is a quick segment that shows Cruise dangling, running and walking up the highest building Burj Khalifa, the tallest building in the world. "Just another day at work on Mission Impossible," says Director Brad Bird.
The film comes out December 16th, 2011
Read more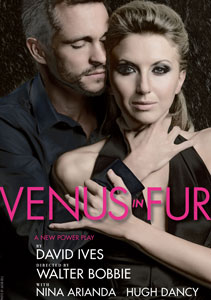 Venus in Fur opened at the Samuel J. Friedman Theatre on Tuesday and the reviews have been incredible.
The show, about a young actress who is determined to land the lead role in a playwrights new play, stars Nina Arianda and Hugh Dancy and is directed by Tony Award winner Walter Bobbie.
The New York Times Charles Isherwood called Arianda's performance a "must-see" and that her she "burns so brightly you can almost feel the heat on your face."
Check out the short clip from the show below. I can't wait to see this!
The show has a limited run and will close December 18th. Click here for tickets.
Read more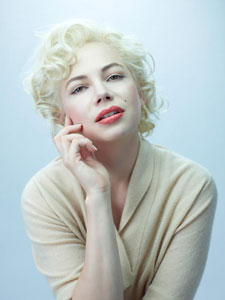 I'll see any movie that Michelle Williams is in, she is just freakin' that perfect. Have you seen Wendy and Lucy? If not, watch it. It's absolutely wonderful. I mean she is. The film is totally depressing but great.
Here are 4 clips from My Week with Marylin where Williams plays the iconic actress. It's about a young guy who meets Marilyn Monroe while working as a young assistant on Laurence Olivier's The Prince and the Showgirl. When she started to get emotional during the shooting, the young assistant director came to her aid and a romance developed.
The film opens November 23rd.   Read more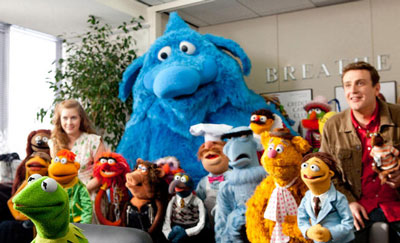 I've loved all of the parody trailers that The Muppets have put out for their upcoming film and can't wait for it to come out.
I've watched all of the films and old TV shows and am so looking forward to this. I hope the film does well because we all need a healthy does of brightly colored felt in our lives, don't we?
Below are 8 clips for the upcoming film that stars Jason Segel, Amy Adams, Kermit, Miss Piggy, Fozzy Bear and the rest of the gang. 
Look for it on November 23rd.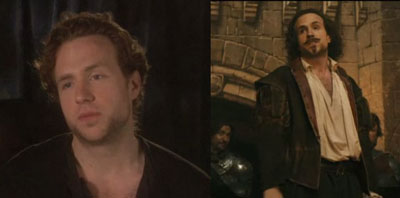 Anonymous, the story of who actually created the body of work credited to William Shakespeare, opens next Friday the 28th. give's gives
Like I wrote the other day, having seen the film – I can't say much about it because I'm embargoed – I'll say is that Rafe Spall, the actor who plays Shakespeare is freakin wonderful in the role. You can't take your eyes off him.
Here's 3 videos about that have Spall, Rhys Ifans and director Roland Emmerich discussing the film. 
The first 2 have Spall and Ifans talking about their characters. Spall talks about wanting to have the classic look of Shakespeare, "we all have that idea of what he looks like," he says. Ifans says his character, Edward De Vere the Earl of Oxford, was inspired by David Bowie (where did we just hear that?) and Karl Lagerfeld.
The 3rd video has director Emmerich listing 10 reasons why he believes Shakespeare did not write his plays. It runs a little over 7 minutes but if you're into Shakespeare, it's interesting to watch. I don't believe it but he gives a good argument.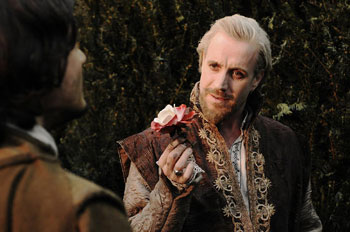 I just came back from a screening of Anonymous and while I'm embargoed on what I can say about it, I will say that Rafe Spall who plays William Shakespeare is someone you should put on your radar. 
In the horrible film, One Day, he was absolutely the best actor on-screen besting Anne Hathaway and Jim Sturges by a million miles. I actually wish the film focused on his character more. In Anonymous, you'll walk away wanting to see more also. Check out the 4th clip and you'll see what I mean.
If you don't know, the film is another theory on whether or not William Shakespeare actually wrote the plays he's been credited for. It also focuses on the politics of the time, illicit romances with the Royals and the schemes of greedy nobles who lust for power.
It stars Rhys Ifans, Vanessa Redgrave, Joely Richardson, David Thewlis and Spall and is directed by Roland Emmerich. Yup, Independence Day and Godzilla's Emmerich.
It'll be in theaters on October 28th.    Read more
Here's 3 clips from Take Shelter, starring Michael Shannon and Jessica Chastain. The film is about a man plagued by a series of apocalyptic visions, who begins to question whether to shelter his family from a coming storm.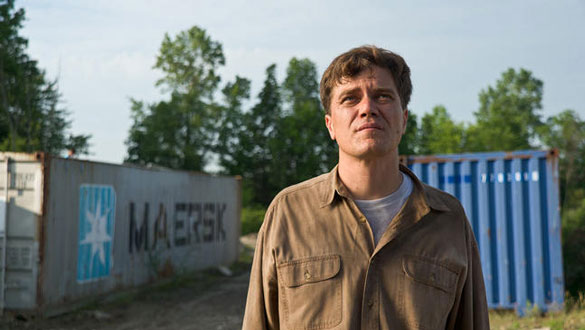 I've been waiting for this to come out for a while because I absolutely love anything that Shannon does. It's currently in limited release but goes wide next week.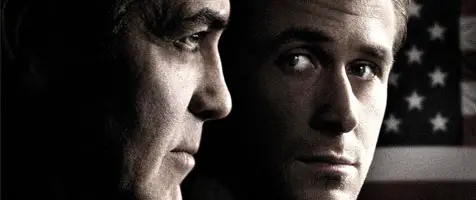 Updated: I just added 2 more clips and a featurette. I saw this movie last week and although I can't say anything till Friday, I would listen to the buzz I talked about below.
Ides of March has been getting a ton of buzz where the lucky few who have seen it are raving.
Starring George Clooney (who also directed), Ryan Gosling, Paul Giamatti, Philip Seymour Hoffman, Evan Rachel Wood and Marisa Tomei, the film follows the frantic last days before a heavily contested presidential primary. A campaign press secretary (Gosling) finds himself involved in a political scandal that threatens to upend his candidate's shot at the presidency.
I'm on a Gosling kick right now having just seen Drive and can't wait to see this. The clips below look great.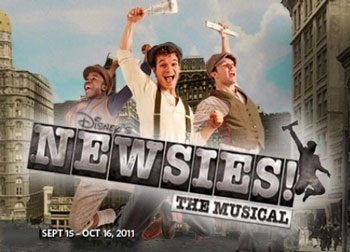 I remember Newsies from when I was a kid (maybe I was a kid, I can't remember) and loving it. I also remember that I was the only one of my friends who loved it.
Well, the Disney musical that starred a young Christian Bale has been turned into a stage musical.
The cast from the Paper Mill Playhouse production of Newsies were featured on ABC's The View where they performed the songs "Seize The Day" and "Santa Fe" from the show.
Adapted for the stage from the film, the show is based on the 1899 true story of a courageous group of scrappy newsboys who become unlikely heroes when they rally forces to fight an unscrupulous newspaper tycoon. The musical features a book by Harvey Fierstein, lyrics by Jack Feldman, and music by composer Alan Menken.
The production runs until October 16th with Jeff Calhoun directing.