The cast of the Broadway revival of Tennessee Williams' The Glass Menagerie, talked to the Broadway League recently about the upcoming show.
Julie James (from Sirius XM's Broadway Channel) talked to stars Cherry Jones, Zachary Quinto, Celia Keenan-Bolger, Brian J. Smith and director John Tiffany about the show and what it means to them.
One thing I could have done without? The weird background music. It sounded like the type of music from a 1950′s prank show. Uncle!
Performances for The Glass Menagerie begin September 5th, 2013 at the Booth Theatre. Read more
Check out stars Eric Anderson and Amber Iman sing 'Always With You' from the new Broadway musical, Soul Doctor. The show, currently playing at the Circle in the Square, is about the life of Shlomo Carlebach, the folk-singing rabbi.
For tickets and more information, click here. Read more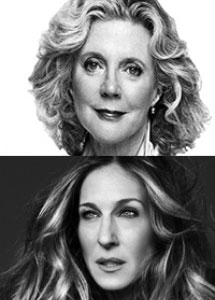 Manhattan Theatre Club is pleased announce complete casting for the upcoming world premiere production of THE COMMONS OF PENSACOLA, the new play by Amanda Peet, directed by MTC's award-winning artistic director Lynne Meadow.
Joining previously announced cast members Emmy and Tony award winner Blythe Danner and Emmy and Golden Globe Award winner Sarah Jessica Parker will be Zoe Levin (The Way Way Back), Ali Marsh ( "In Plain Sight"), Michael Stahl-David (Cloverfield), and Nilaja Sun (No Child…).
The limited engagement of THE COMMONS OF PENSACOLA will begin previews Tuesday, October 22 and open Thursday, November 21 at MTC at New York City Center – Stage I (131 West 55th Street). Read more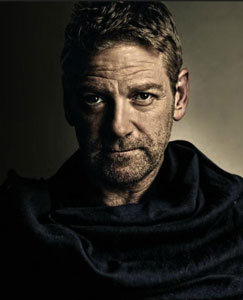 It's hard to believe that an acclaimed actor who has been associated with William Shakespeare's work for his entire career has never appeared on stage in New York City.  But it's true — Kenneth Branagh has never been on Broadway.  And while he has no plans to be on Broadway in the near future, he will be taking his acclaimed production of Macbeth, which was directed by Branagh and Rob Ashford and was featured at the Manchester International Festival, to New York City.
The production in Manchester was staged in a church, but the New York production will be staged at the recently renovated Park Avenue Armory, which takes up an entire city block on the Upper East Side.  So one could say it's getting a bit of a size upgrade.  Branagh himself pointed that out in the announcement, saying, "I am delighted that we have the chance to recreate Macbeth in this epic setting."  Also making her New York stage debut is Alex Kingston, who will again portray Lady Macbeth. Read more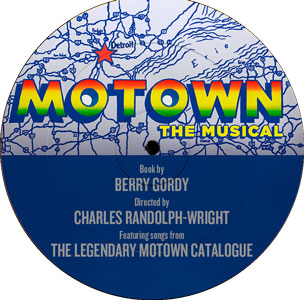 Motown the Musical is holding open call auditions!
Producers announced a nationwide open call casting search for African American singers for both the flagship Broadway production of MOTOWN THE MUSICAL and the upcoming national tour, with a rare opportunity to audition on stage at the Lunt Fontanne Theatre, home of the smash hit musical, on Friday, September 13th.
Open call auditions will also be held in Chicago at The Oriental Theatre, where the national tour will launch with an engagement from April 22 to July 13, 2014 before continuing across the country with additional cities to be announced.
MOTOWN THE MUSICAL is seeking African-American men and women, ages 20s-40s, with exceptional voices.  Also seeking an African-American boy, age 8 to 13, to play young Michael Jackson / Berry Gordy / Stevie Wonder. No prior theatre experience is necessary. Read more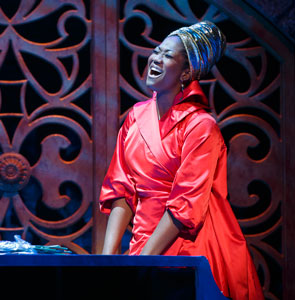 When artists say they will do what it takes to get the job, most actors are talking about being prepared in that audition room. For one Broadway star though, it meant leaving home, couch surfing and a bout of homelessness.
Amber Iman just made her Broadway debut playing legendary jazz singer Nina Simone in Soul Doctor. However, getting to the Great White Way wasn't that easy.
After graduating with a musical theater degree from Howard University, Iman dismissed moving to New York because fellow alumni who made the move before her "ended up working at Starbucks!" Read more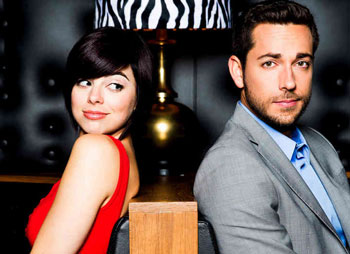 Here are Zachary Levi and Krysta Rodriguez singing the number "First Impressions" from the new Broadway musical, First Date, now playing at the Longacre Theater.
This song sounds cute and the two of them look like they are having fun. I know it hasn't gotten the best reviews but I still think it'd be fun to catch it.
Check it out below! Read more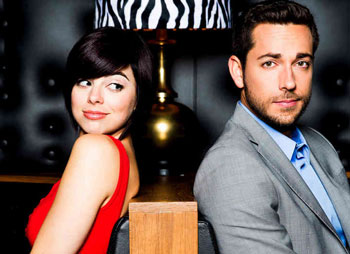 Krysta Rodriguez might have gotten famous more recently because of her role on Smash, but she's no Broadway novice.  She has been appearing on Broadway for a decade after debuting at age 19 in Good Vibrations.  She's since appeared in A Chorus Line, Spring Awakening, In the Heights, and The Addams Family, mostly in the ensemble or in understudy roles. 
However, she finally gets the whole spotlight in First Date, a new Broadway musical in which she stars opposite Zachary Levi.  She spoke to The Huffington Post about her career, most notably on her setbacks including the cancellation of Smash. Read more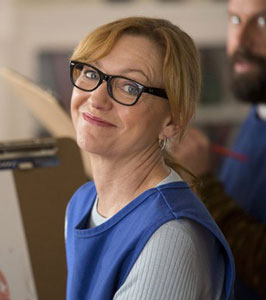 Broadway's Vanya and Sonia and Masha and Spike might have recently won this year's Best Play Tony Award and extended its engagement until August 30, but the producers had to find a replacement for one of its main cast members, Sigourney Weaver, who is departing to work on other projects.  Weaver had been a member of the cast since its October Off-Broadway premiere alongside David Hyde Pierce, Billy Magnussen, Kristine Nielsen, Genevieve Angelson and Shalita Grant, so the  actress in Weaver's role would very much be the new kid in town.  Fortunately, comedic actress Julie White agreed to take the role for the play's final four weeks, and she spoke to The New York Post about that experience.
White makes it clear that stepping into an acclaimed production isn't easy.  She says, "It's like jumping on a speeding train.  The fear, of course, is that you're going to take a bad step and be run over."  Read more

Kickstarter has revolutionized the way creative projects have been funded.  While some have criticized how big name stars have used the website to raise money for their projects, for the most part Kickstarter is used by new voices in the hope that they can get their dream projects funded.  In particular, Kickstarter has been a wonderful tool for an art form that has found it increasingly difficult to raise money for in recent years: indie theater.
While there are grants and funding available for theater groups, the amount of paperwork a company needs to fill out in order to even qualify for that money is often mind-boggling.  And while those are still viable avenues for raising capital for theater groups, many companies are discovering that Kickstarter is an easier, more reliable way to get their productions funded. Read more