Kickstarter has revolutionized the way creative projects have been funded.  While some have criticized how big name stars have used the website to raise money for their projects, for the most part Kickstarter is used by new voices in the hope that they can get their dream projects funded.  In particular, Kickstarter has been a wonderful tool for an art form that has found it increasingly difficult to raise money for in recent years: indie theater.
While there are grants and funding available for theater groups, the amount of paperwork a company needs to fill out in order to even qualify for that money is often mind-boggling.  And while those are still viable avenues for raising capital for theater groups, many companies are discovering that Kickstarter is an easier, more reliable way to get their productions funded. Read more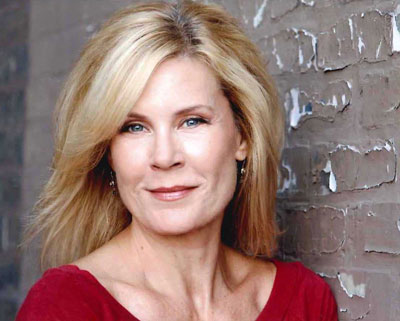 Hollis Resnick is currently touring the country as Mother Superior in the big crowd pleasing new musical, Sister Act.  The show, with a score from Alan Menken/Glenn Slater and Directed by Jerry Zaks, follows the same story line of the Whoopi Goldberg film of the same name except for one major difference, it's now set in the 70′s.
Deloris Van Cartier (Ta'rea Campbell), now a disco diva, witnesses a murder and is put in protective custody in the one place cops are sure she won't be found – a convent.  She's disguised as a nun and finds herself quickly at odds with the uptight Mother Superior (Resnick). She starts to use her disco ways and singing voice to inspire the choir and breathe new life into the church, but in doing so blows her cover. 
Hollis, a big name in the Chicago theater scene, is no stranger to National Tours. You may have seen her in Les Miz, Dirty Rotten Scoundrels or even Thoroughly Modern Millie. When I talked to her about life on the road, she gave me a bit of advice for anyone who is looking to travel with a theater company: Pack light.
In the interview, we talk about the show, her life on the road, why she went back on tour and how she got the part.
Sister Act is currently playing in San Diego till August 4th (click here for tickets). Next up is Costa Mesa, CA. For more information, check out the Sister Act tour website. And, take a look at Hollis' website, hollisresnik.com. Read more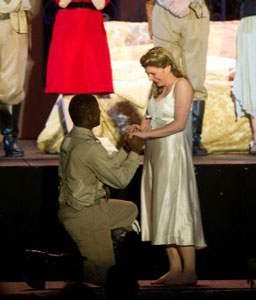 While it wasn't Romeo and Juliet, Shakespeare certainly played a significant role for two actors at the end of Othello. Instead of a tragedy, they found love.
Kevin Thompson, who played Cassio in the show, proposed to his girlfriend of four years, Julia Maggiola. The actress was also involved in the Stamford, Connecticut production at Curtain Call's Shakespeare on the Green. She played Desdemona in the show.
After the final curtain call, Thompson brought his girlfriend downstage and got down on one knee to propose.
He said, "Four years ago, here at Curtain Call, on this very stage, I fell in love with the most beautiful, incredible woman I ever met, and I've been the happiest man in the world." Read more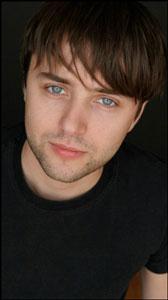 Vincent Kartheiser, best known for portraying slimy ad exec Pete Campbell on Mad Men, is using his time off the show to tackle another challenging character—Mr. Darcy in a Minneapolis stage production of Pride and Prejudice.  Despite the difference in time periods, the actor was able to find common ground between the two roles.
"[There's] this type of woodenness that Pete Campbell has that I also bring to Darcy," he said in an interview with The New York Times.
Initially, Kartheiser was reluctant to take on the role. "You know, Darcy is something I never get," he said.  "In film, they would never ever ever ask me that, they really wouldn't.  I'm fine with that.  But here I have a chance to do it, and so let me do it." Read more
Andrew Garfield decided to use his time off from playing Spider-Man to star in the Broadway production of Death of a Salesman.  It was a calculated career move from the promising up-and-comer.
"I did a play, and that was all I needed to do to cleanse the ol' palate," he said in an interview with Vulture.  "And it was quite a palate cleanser!  It really did a number on me.  I don't make my life easy, I don't know what it is.  I have a masochistic quality about me, I guess."
After starring in The Amazing Spider-Man and shooting the sequel (which will be released in May of 2014), the 29-year-old knew he wanted to take a hiatus from movie acting.  "Any movie is technical.  I find any movie frustrating in terms of its technicality, in terms of the repetition of takes," he admitted.  "I expect myself to be a robot on a film set, and that's not fair to myself.  Every take is not gonna be gold; the majority, in fact, aren't gonna be.  If you allow yourself to have those, that's when you find spontaneity and truth and authenticity.  I was in the middle of shooting the first film when [producer] Scott Rudin called and said, 'I'm doing this play, I'd like you to do it.'  And Arthur Miller is my favorite playwright—I studied All My Sons in drama school.  So it was an immediate yes." Read more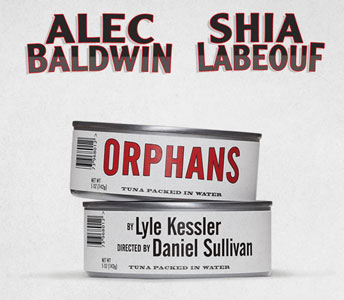 The story that never stopped giving earlier this year was Shia LaBeouf's very public exit from what was intended to be his Broadway debut, Orphans.  Though LaBeouf's removal from the show was officially blamed on "creative differences," reports of unprofessional behavior during rehearsals arose during the following days and his outspoken co-star Alec Baldwin also cited LaBeouf's lack of theater experience as an issue.  Amid the public spectacle, LaBeouf filed a grievance with Actor's Equity over the termination. Read more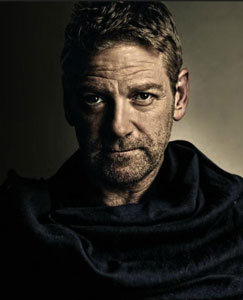 Kenneth Branagh is generally regarded as one of the top Shakespearean actors in recent decades.  But is it possible that Branagh can get a little too much into his latest Shakespearean stage role about a certain murderous Scottish king?
According to an audience member, an unnamed actor was accidentally injured by one of Branagh's sword blows during his current acclaimed production of Macbeth at the Manchester International Festival.  Branagh's production uses real weapons during the battle scenes, and audience members in the intimate venue (a former church) have the potential to get pelted with mud, blood, and rain. Read more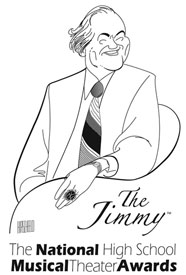 You've heard of the Tonys, Emmys and Oscars, but have you ever heard of the Jimmy Awards? If you are performer in high school, you know exactly what the awards are all about.
Each year, theater owner James Nederlander sponsors a nationwide competition, the National High School Musical Theater Awards, that begins with 50,000 students from 1,000 schools. The process takes months to narrow down the competition, but the semi-finalists wind up in New York City at the Minskoff Theatre.
This year, there were a total of 62 students, 31 boys and 31 girls, who participated in a five-day theatre workshop held at New York University's Tisch School of the Arts. The week consists of getting feedback on their solos and learning groups numbers for the final performance. Read more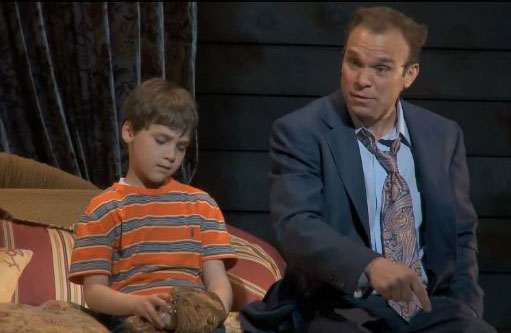 Big Fish, starring Norbert Leo Butz and Kate Baldwin, is headed to Broadway this September!
I think Norbert is terrific and I'm definitely looking forward to checking the show out.
The new musical is directed by Susan Stroman (The Producers, The Scottsboro Boys), music and lyrics by Tony nominee Andrew Lippa (The Addams Family, The Wild Party) and a new book by John August (Charlie and the Chocolate Factory, Corpse Bride), who also wrote the screenplay for the film version.
The story centers on the charismatic Edward Bloom, whose impossible stories of his epic adventures frustrate his son Will. As Edward's final chapter approaches, Will embarks on his own journey to find out who his father really is, unraveling the man from the myth, the truth from the tall tales.
Take a look at these two songs from the show!  Read more
It's hard to believe that vampire Bill Compton would love nothing more than to star in musicals.  But in fact, True Blood's Stephen Moyer will soon be appearing at the Hollywood Bowl in a production of Chicago.
The actor was cast in the show because conductor Rob Fisher (who led the 1996 Broadway revival) is a huge fan of Moyer's HBO show.  Moyer appeared in a scene in True Blood playing the piano, and "I think [Fisher] got it into his mind that I would play Billy Flynn."
It might be surprising to some that Moyer has a musical theater background.  "I did something like 62 musicals by the time I was 18," he said in an interview with The Los Angeles Times.  "I had only done musicals [up to the point where I started a theater company.]  Growing up, there was nowhere near me to do plays.  So I set up my own theater company with friends and started directing.  I ran that for quite awhile." Read more