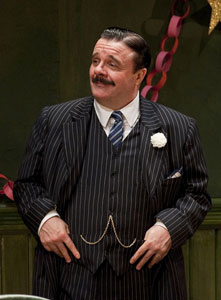 Tony-award winner Nathan Lane just finished his run in Eugene O'Neill's Iceman Cometh in Chicago where he played Theodore Hickman.
During the run of the show, he and actress Laurie Metcalf (who is currently starring as Mary Tyrone in O'Neill's Long Day's Journey into Night on London's West End) exchanged emails about the pressures of working with O'Neill's text, food before shows and pre-show preparation.
The emails, which were published by The New York Times (go read them all!) are a great read. Here is Lane's portion where he writes about his pre-show prep: Read more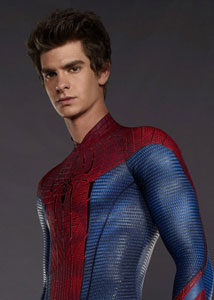 Andrew Garfield, who just finished his Tony nominated run on Broadway in Death of a Salesman, recently spoke to The Los Angeles Times about his nomination and gearing up for the release of his new movie, The Amazing Spider-Man. 
The actor admitted, "It's an honor to be included.  But I get so nervous and anxious at these things that I actually become ill."
Garfield has been learning a lot while playing Biff in the Arthur Miller play.  He said, "There is something in this play that doesn't allow you to feel truthful unless you are literally baring every aspect of your soul."  In fact, the actor is also open about his early aspirations.  He said, "I never wanted to be an actor, I wanted to be the next Muggsy [a basketball player from the '80s and '90s.]  I was skinny and short.  I'm no longer short [6-foot-1.]  But I'm still skinny.  I'm OK with that now.  But I struggled with it.  It's very weird to beat yourself up for being born in the wrong body." Read more
Actor Al Pacino has been linked to a revival of Glengarry Glen Ross for the 2012-2013 season on Broadway, according to ArtsBeat. Producers are keeping mum on the details because the play is not official yet due to actor negotiations.   
However, sources say that Pacino will be playing salesman Shelly 'The Machine' Levene in David Mamet's Pulitzer Prize-winning play.  This is a switch for the actor who played a different role, Ricky Roma, in the 1992 film adaptation—a role in which he was nominated for an Oscar.
Glengarry Glen Ross originally opened on Broadway in 1984, and was nominated for four Tonys.  The play was also recently revived in 2005—the production won best play revival at the Tonys.  That version starred Alan Alda as Levene and Liev Schreiber as Roma.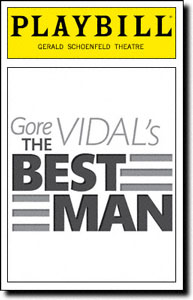 Gore Vidal's The Best Man is about to look a little different.
Cybill Shepherd, John Stamos, Kristen Davis and Tony Award winner Elizabeth Ashley will join the cast of the Tony-nominated Broadway revival when original cast members Candice Bergen, Eric McCormack, Kerry Butler and Angela Lansbury leave.
Shepherd, Stamos and Davis will begin performances on Tuesday, July 10, 2012 at 7:00pm, while Ashley will begin on Tuesday, July 24, 2012 at 7:00pm. Read more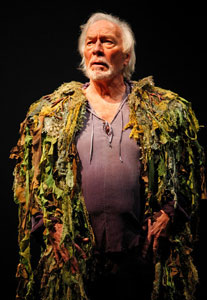 Have any plans on June 14?  At 7:00 PM (local time) in North America there will be a one-night-only screening of the 2010 Stratford Shakespeare Festival production of The Tempest starring Christopher Plummer as Prospero in 565 movie theaters.  Plummer recently spoke about the experience of being filmed while performing on stage and what his view is of filming live theatrical performances. 
Plummer admits that there were some difficulties with filming a performance, especially since they would not do it without an audience.  He explains, "There were only two days in which we were able to film this.  There are two barriers in front of you.  There's the screen and then there's the audience in the theatre.  So I think a lot of credit to making this thing interesting was that it was shot with great imagination and very quickly so it did have a cinematic look about it.  And the audience being present is terribly important because you then feel you have to photograph the audience so you know that they're there.  You then feel that you're also there in the theatre." Read more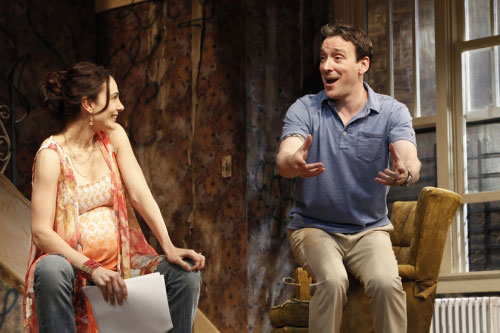 Producer Jordan Roth, just announced that Clybourne Park, the showing starring our man Jeremy Shamos, has extended its run a second time.  The limited engagement has now been extended by three additional weeks to Sunday, September 2nd.
Winner of the 2012 Tony Award for "Best Play," the 2011 Pulitzer Prize and Olivier Award, Clybourne Park is the a new play about race, real estate and the volatile values of each.  The show has 2 acts that is set 50 years apart.  Act One takes place in 1959, as nervous community leaders anxiously try to stop the sale of a home to a black family. Act Two is set in the same house in the present day, as the now predominantly African-American neighborhood battles to hold its ground in the face of gentrification.  Read more
When Audra McDonald won the Award for Best Performance by an Actress in a Leading Role in a Musical for her role in Porgy & Bess, she made history. She was the first African American actress to have won five Tony Awards and she will also tie with Julie Harris and Angela Lansbury for most wins by an actress. 
But McDonald doesn't spend too much time worrying about whether she'll win. 
In an interview with PBS.org, she said, "It's an incredible honor, but it's not something I can think about a lot.  It's not why you do it.  I didn't set out to win a Tony Award.  I just wanted to be on Broadway.  That's what I wanted.  I said, 'I want to be on Broadway, and then once I got to Broadway I want to be a better actress than I am.  I want to be a better singer, I want to explore different roles, I want to learn how to access deep emotion and get into the psyche of different characters.'" Read more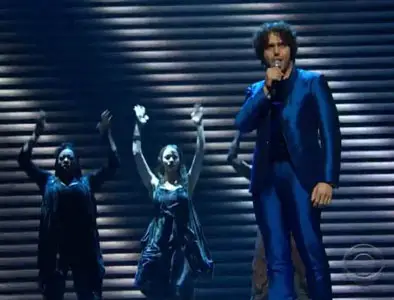 You want the musical numbers from last night's Tony Awards? Well, here they are!
From the opening numbers, Once, Porgy & Bess, Jesus Christ Superstar and Godspell. Yup, watch Godspell just to see the Corbin Bleu and the cast destroy their number. And I don't mean destroy in a good way.
Check 'em all out below! Read more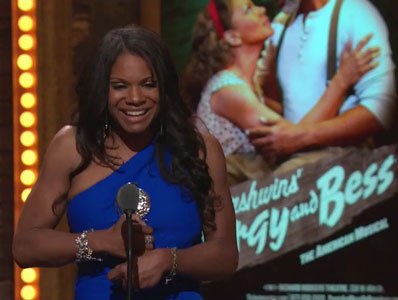 Here are all of the acting award speeches and speeches from the Best Play and Musical's from last night's Tony Awards.
They were all incredibly heartfelt but my favorites were from Steve Kazee, Audra McDonald and James Corden. If you didn't watch the show last night and don't have a lot of time on your hands, at least watch those 3.
You can also see Hugh Jackman get his Special Tony Award and Mike Nichols receive his much deserved award for Best Direction of a Play for Death of a Salesman.
Check them all out below! Read more