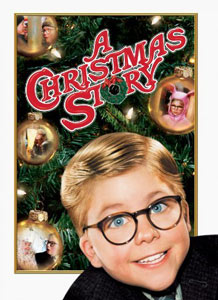 As if there weren't enough stuff to do in New York City during the holidays, there will be a new Broadway show out for your Christmas tourism dollars: a musical adaptation of the cult-favorite Christmas movie A Christmas Story, which will run at the Lunt-Fontanne Theatre from November 5 to December 30.
The musical adapts the 1983 comedy about Ralphie, a young kid who only wants one thing for Christmas: an official Red Ryder Carbine-Action 200-Shot Range Model Air Rifle.  The show previously had tryout runs in Seattle (2010) and a national tour (2011).  The songs were written by Benj Pasek and Justin Paul, who previously wrote the music for the musical adaptation of James and the Giant Peach. The Broadway production will be directed by John Rando (Urinetown, The Wedding Singer). Read more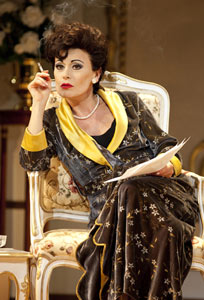 Goodbye Judy.
It was announced today that the highly acclaimed Broadway production of End of the Rainbow, written by Peter Quilter and directed by Tony® Award winner Terry Johnson, will play its final performance on Sunday, August 19. 
The production, which began performances on Monday, March 19, 2012 and opened to rave reviews on Monday, April 2, will have played a total of 176 performances at Broadway's Belasco Theatre. 
Making her Broadway debut and earning a 2012 Tony Nomination, Tracie Bennet was hailed for her performance as Judy Garland. The cast also featured 2012 Tony® Award-nominee Michael Cumpsty, Tom Pelphrey and Jay Russell. Read more
This sounds like tons of fun.
Henry Winkler is coming to Broadway as a porn star. That sentence alone will get me in the seats.
Winkler will stars alongside Cheyenne Jackson in David West Read's comedy, The Performers. The play is scheduled to begin previews October 23rd with an opening night of November  14th at the Longacre Theater. The show will be directed by Evan Cabnet. 
The Performers is a romantic comedy about two high school friends (Jackson and Daniel Breaker) and their girlfriends who meetup at the Adult Film Awards in Las Vegas. When Chuck Wood (Winkler), the hardest-working man in the business, manages to get entangled in the romantic problems of two couples, things get out of hand. Read more
For all of the humor he has brought over his decades in show business, 86 year-old Mel Brooks has achieved a number of awards for his work in film, television, comedy, and musical theater. 
One of his crowning achievements — the musical The Producers, which enjoyed a lucrative six-year run on Broadway and received a record 12 Tony Awards — will be retuning to the stage in a short run at the legendary Hollywood Bowl starring Richard Kind (who appeared in the Broadway production) and Modern Family's Jesse Tyler Ferguson.  In an interview with The Los Angeles Times, Brooks spoke about his award-winning achievements and why his Tony Awards are the most cherished of his impressive resume. Read more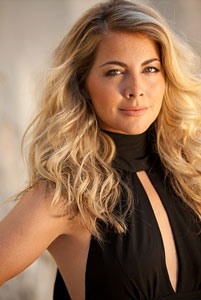 If you don't have something nice to say, as our mothers used to say, don't say anything at all!
Of course, being that I am a movie and theatre critic I often have to write things that aren't very nice, but obviously in situations where criticism isn't warranted or asked for it's best to leave well enough alone.  Especially when the people you criticize are potentially your future co-workers. 
Morgan James, a Broadway actress who has appeared in The Addams Family, Wonderland, and Godspell, learned that lesson very quickly when she took to Twitter to express very negative criticism after attending the first preview performance of Into the Woods, the current Shakespeare in the Park production of the Stephen Sondheim play at the Delacorte Theatre in Central Park, New York. 
The tweet read, "HOW can you **** up Into the Woods?? I fear musicianship is dead in musical theatre. And acting, for that matter. #horrified"  Though she soon removed the original tweet, she continued to criticize the show in follow-up messages with a far-more-diplomatic "It just wasn't for me." Read more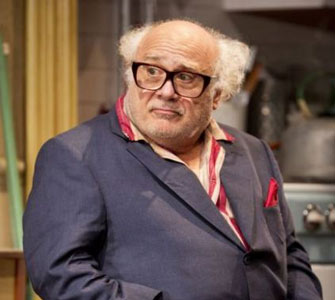 Can you believe that New Jersey native Danny DeVito has never appeared on Broadway?  It's pretty surprising, but the 67 year-old star of It's Always Sunny in Philadelphia might finally get his chance: his performance in The Sunshine Boys in the West End has gotten rave reviews and a move to New York is under consideration.  DeVito spoke to The New York Times about his return to the stage after a long absence.
Considering that DeVito began scaling back his acting roles in the 1990s in favor of producing and directing, DeVito is currently in an exciting juncture of his acting career.  Not only is he a hit in his first play in decades and star in Always Sunny, but there are even discussions for him to reteam with Arnold Schwarzenegger in a sequel to their 1988 comedy Twins.  But DeVito says his recent return to acting full-time is all part of his plan, saying, "Some of my friends couldn't believe I was going back to television on an FX show — a blip on the radar, they said — and then they really couldn't believe that I was going back to theater.  But at this point in my life I don't want to overthink things. I know when a role is a good fit for me." Read more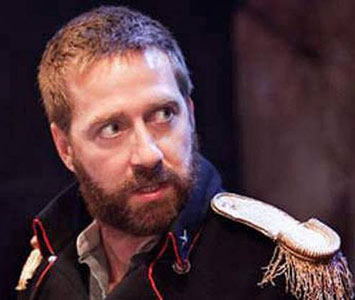 It's been nearly twenty years since actor Brandon Lee was accidentally shot and killed on the set of The Crow.  While unfortunate accidents that cause injury or death such as this have occurred during the production of films, they are much rarer on stage (the early days of Spider-Man: Turn Off the Dark notwithstanding). 
Actor David John Birrell was injured while starring in Stephen Sondheim's Passion at the Donmar Warehouse in the West End when a blank-firing replica revolver he was handling backfired during a performance.  Birrell was left blinded in his right eye and now is forced to wear "a cosmetic shell" to cover his "unsightly" appearance.  Birrell claims he has suffered both personally and professional because of the injury. Read more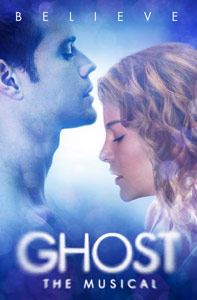 The producers of Ghost The Musical announced today that the show will play its final performance on Broadway on Saturday, August 18th at 8pm after 39 previews and 136 regular performances. 
The show opened on April 23, 2012 at Broadway's Lunt-Fontanne Theatre (205 West 46th Street), having begun previews on March 15th. 
Ghost The Musical stars Richard Fleeshman and Caissie Levy, reprising their starring roles as Sam and Molly, which they originated in London's hit West End production, Da'Vine Joy Randolph as Oda Mae Brown and Bryce Pinkham as Carl Bruner. 
The good news is that the U.S. national touring production will launch in the fall of 2013.  Additional details to be announced soon.
Jesse Tyler Ferguson might have been little known until starring in ABC's monster hit Modern Family, but he has used that fame to catapult him into the highest-profile stage role of his career: Ferguson will star as Leo Bloom in the three-night run of The Producers at the famed Hollywood Bowl.  He talks to The Los Angeles Times about his history with theater and why he's still nervous about the upcoming shows.
It's a long way for Ferguson from his New Mexico upbringing to his role in one of Broadway's biggest hits in front of a nightly audience of 17,000+.  He explains, "The people I idolized I saw once a year on the Tony Awards.  I would buy the cassette tapes of the various Broadway shows and scour the photos inside the recording package. That's how I exposed myself to the arts — New York and professional theater felt like a very distant thing."
Luckily, when he finally made it to New York (Ferguson attended the American Musical and Dramatic Academy) Broadway was moving away from the type of booming singing found in Phantom of the Opera and similar musicals.  He reveals, "I don't have that kind of voice, the big baritone or rousing tenor sound. My wheelhouse was in the frothier pieces. So my appreciation for those older musicals and revivals grew." Read more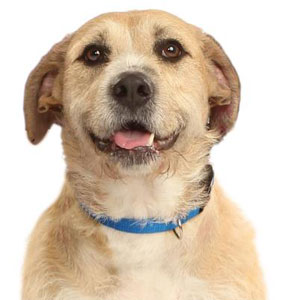 Here's a story that I promise will make you happy. Sunny, a shelter dog from Houston who had been given only 48 hours to live, is the new Sandy in the Broadway revival of Annie.
William Berloni, an animal trainer and a 2011 Tony Honor recipient, found Sunny while he was searching for a dog to play Sandy. When he saw the the 2-year old terrier-mix was about to be put down, he adopted her in an effort to help her find a good home.
He told the AP that he didn't think she was right for Sandy, but when he finally met her, his mind was changed. "I met her and went, 'Wow, she could really be a candidate. She's going to be fantastic." Read more