Ewan McGregor is going to make his Broadway debut in TOM STOPPARD's The Real Thing. 
Directed by Sam Gold, the show will begin preview performances on Thursday, October 2nd, 2014 and open officially on Thursday, October 30th, 2014 at the American Airlines Theatre on Broadway (227 West 42nd Street). 
This is a limited engagement through January 4th, 2015.
The Real Thing returns to Broadway in a stirring and sensual new production.  This Tony Award®-winning play by Tom Stoppard (The Coast of Utopia, Arcadia) first seduced audiences in London and New York nearly 30 years ago.  Henry is a playwright not so happily married to Charlotte, the lead actress in his play about a marriage on the verge of collapse. When Henry's affair with their friend Annie threatens to destroy his own marriage, he discovers that life has started imitating art. After Annie leaves her husband so she and Henry can begin a new life together, he can't help but wonder whether their love is fiction or the real thing. 
The full cast and design team will be announced shortly.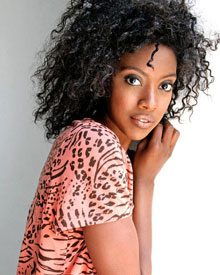 For a long time the only chance someone of African descent had of starring in a Shakespeare tragedy was the title role of Othello, and even that was off-limits when the role was played (as it often was) by a white actor in blackface. 
Not only has that thankfully changed, but Broadway is currently seeing its first interracial Romeo and Juliet with Orlando Bloom as Romeo and Condola Rashad as Juliet.  Condola is the daughter of The Cosby Show actress Phylicia Rashad and has already had roles on Broadway, film and television since she begin acting in 2009. 
She spoke to NPR about the relationship actors of African descent have with Shakespeare and what sets her production of the well-known play apart from centuries of others. Read more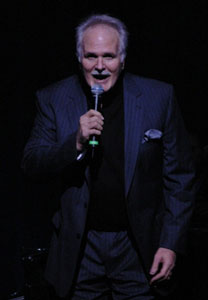 While the ideal is to see a theatrical performance that is as close to the intention as possible, it's always special to see a performance that differs from the expectations of the cast and crew. 
But when an actor falls ill during a performance it can certainly be a scary thing, even when the actor in question unintentionally picks an extremely appropriate moment to make his unexpected exit, as Jerry Lanning did during the October 18 performance of And Give Us the Shadows in Croton Falls, New York, a play by Swedish playwright Lars Noren in its American premiere about the final years of the playwright Eugene O'Neill, according to The New York Times.
In the play Lanning portrays the aged, alcoholic Eugene O'Neill.  The New York Times reports that on that night Lanning delivered O'Neill's line, "I can barely walk" and began to fall over.  Read more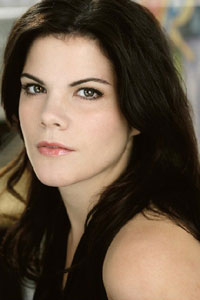 Diane Davis may not be a familiar name to you, but she's making waves in the New York theatre scene. The actress is currently starring in The Model Apartment by Donald Margulies at Primary Stages.
The 1988 revival's storyline revolves around a character named Debby who is suffering from mental illness and obesity. Her journey takes her from New York to Florida as she follows her parents south. Davis also plays a secondary role as her father's daughter Deborah who died in the Holocaust. This duality has earned her raves from New York Times theater critic Ben Brantley.
When the 35-year-old actress found out about the audition for the dark play, she was in the Canadian wilderness away from technology and electricity. She really wanted the role, so she made every effort to make the audition happen. Read more
You're reading a website named Daily Actor, so I think it's a fair assumption that you like Shakespeare.  Because of that, you'll probably agree with Sir Ben Kingsley's assessment that the best way to keep Shakespeare's work relevant is to keep it as what it was always meant to be: theater, not literature. He gives his thoughts on how Shakespeare should be taught to children to the London Evening Standard.
Kingsley is adamant that Shakespeare's works should not be viewed as simply historical, saying, "I think we must be very, very careful not to relegate Shakespeare to the past and dismiss him as obsolete."
He recalls an experience that proved to him that teaching the text of Shakespeare and reading it isn't the same as seeing it. He explains, "After leaving the Royal Shakespeare Company and before I did Gandhi [in 1982], I had the privilege of visiting schools in America with a group of Shakespearean actors. And instead of bashing their way through the text, we walked into the classroom and we performed scenes in the classroom for them. The pupils were slapping their hands on their foreheads and saying, 'Wow — that's what he meant!' Read more
Michael C. Hall, Marisa Tomei, Toni Collette and Tony Award winner Tracey Letts are set to star in Will Eno's new play The Realistic Joneses.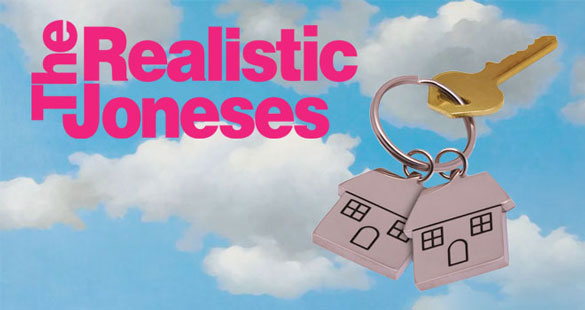 The play will come to Broadway in Spring of 2014 and will be directed by Obie Award-winner Sam Gold. Read more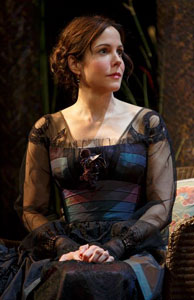 Though Weeds star Mary-Louise Parker is currently appearing in The Snow Geese, a new play by Sharr White that is now in previews on Broadway, she has a few words of concern about it that she gave to The New York Times earlier this week.  But if you know her Broadway history, you shouldn't be too concerned.
Parker is a Broadway veteran, having made her debut in 1990 in Prelude to a Kiss.  And though she has appeared in several plays since, Parker has had some — let's say abrasive — experiences on Broadway.  She had a publicized backstage feud with director Ian Rickson during her last Broadway play, Hedda Gabler (she describes their relationship as, ""It wasn't a marriage made in heaven" and "There wasn't perfect alchemy"), and during the run of her debut show she once threw a shoe at an audience member who left mid-performance.  But according to Parker, "One person's crazy is another person's refreshing.  I was always a very hidden, quiet child, and in some ways I can be opaque as an adult. I can have an air of vacancy about me. I can see it in my son. He can go so far away, and people made fun of me as a kid about that. But I hate fakeness. You have to be true to yourself." Read more
Podcast: Play in new window | Download (Duration: 24:24 — 16.8MB)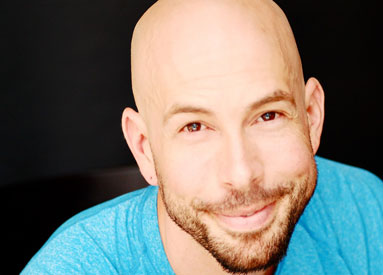 Priscilla, Queen of the Desert is touring the country and one of the stars of the show, Wade McCollum, told me that's he's "having a blast."
The "rhythm"of touring did take a while to get used to but Wade, who plays Tick/Mitzi in the show, has definitely adapted to life on the road. The audiences have also helped. "They're always so crazy enthusiastic," he said. Part of that is, I'm sure, the musical numbers and the outrageous costumes. He told me that some of his costume changes are as quick as 30 seconds. As someone who can spend that amount of time putting on his pants, I'm in awe.
In the interview, Wade and I talk about the touring life, being a New York actor and, in my favorite part of the conversation, auditions. At one point, he said that "a healthy amount of so what" is needed when you audition and I couldn't agree more. It's really wonderful advice and I have no doubt you'll agree!
Check out Wade's website at www.wadesong.com and on season 2 of the Broadway themed webseries, Submissions Only (www.submissionsonly.com).
Priscilla, Queen of the Desert is currently playing in San Diego. Click here for tickets.
Next up: Costa Mesa, San Jose and Sacramento. Check out the tour site for more details.
For the full interview, click the audio link above or download it from iTunes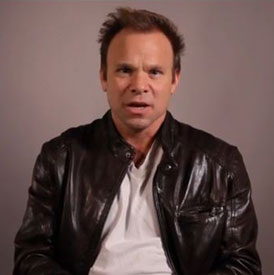 Norbert Leo Butz is one of my favorite performers. Broadway, Film, TV – he can do it all and he does it at such a high level. I just love the guy.
In this NY Times 'In Performance' video, he performs an acoustic version of 'Fight the Dragons' from the new Broadway musical, Big Fish. The show is directed by Susan Stroman and is currently playing at the Neil Simon Theater.
Check it out below! Read more
Orlando Bloom performs a monologue from the new Broadway production of Shakespeare's Romeo and Juliet.
The show marks Bloom's Broadway debut.
Check it out below! Read more