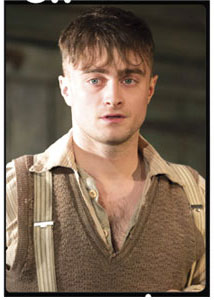 Daniel Radcliffe is returning to Broadway in Martin McDonagh's The Cripple of Inishmaan. The show and the rest of the cast are transferring to New York after a successful West End run.
Directed by Tony Award-winner Michael Grandage, the show will open on the afternoon of Sunday, April 20 at the Cort Theatre (138 West 48th Street). Previews will begin Saturday, April 12. 
The production will play a strictly limited run through Sunday, July 20, with over 10,000 tickets available priced at $27, to provide access for all audiences.   
Tickets go on sale tomorrow at 10:00 AM through www.Telecharge.com.  Read more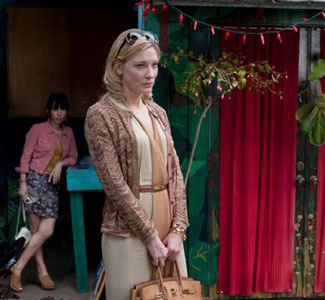 Cate Blanchett was just nominated for her sixth Academy Award for her performance in Woody Allen's Blue Jasmine. She plays a woman on the verge of a nervous breakdown after her husband leaves her for a younger woman.
What's interesting about the Australian actress is that she has been largely absent from most of the awards show campaign season because she's been busy working in the the theater. She talked to Robert Siegel of All Things Considered about how she bridges her work in the theater with her work on film. Read more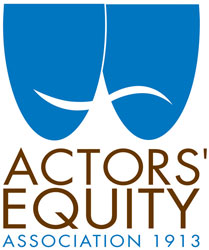 One of the actors' unions is heating up with a fight about contracts and there are quite a few people who are angry about the direction it is headed. Actors' Equity union, which represents theater performers on Broadway and across the United States, has made concessions on contracts for two big upcoming national tours.
Kinky Boots and Newsies are setting out on their first national tours, but they are using a tiered contract where the weekly salary is only in the $1,000 range. For performers who have worked a first national tour before, it is a huge decrease in salary from the full production contract they have worked under in the past. A full production contract currently pays about $1,800 a week and shows like Wicked and The Lion King fall under those plans. Read more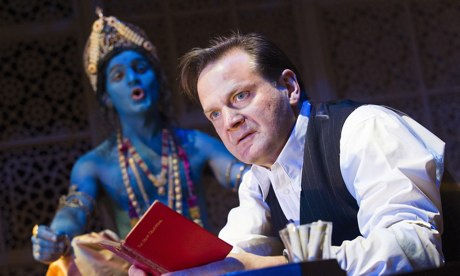 One major criticism of theater is that many find it inaccessible, either because of its content, location or ticket price. Heck, we just reported that the average price for a ticket to see a musical on Broadway is $102.45!
Because of that, one might assume that you have a slim chance to see Howard Brenton's newest play, Drawing the Line, because it is closing tonight after a critically acclaimed run of sellout performances at Hampstead Theatre. However, Drawing the Line is making those who think theater is inaccessible eat their words: tonight's final performance will be streamed live online for free by The Guardian at 7:30 PM GMT (2:30 PM EST, 11:30 PST).
Got Saturday plans? The performance will remain on demand at The Guardian's website for 72 hours, and Brenton will follow that with a webchat on The Guardian's website on Tuesday, January 14. In the announcement, The Guardian suggests that this will be the first of several such broadcasts. That sounds like quite the gift for theater lovers that can't get to the performance. Could this be a major part of the future of theater?
To watch the live stream (or replay), click here!

Every year The Broadway League releases figures regarding the demographics of Broadway attendance, and though the stats don't usually fluctuate greatly from year to year there is always some interesting information to glean from the annual reports. Today The Broadway League released figures for the 2012-2013 season, which is mostly good news all around, except that everyone is paying more for tickets. Read more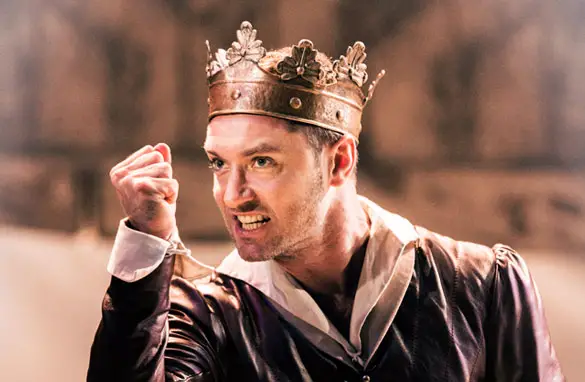 If you only look at his filmography, you might think Jude Law has been somewhat wanting for work in recent years because while he's appeared in a dozen films since 2009 they have mostly been supporting roles. However, when Law isn't on a movie screen he can often be found on a stage, as he is currently in a West End production of Henry V. In a conversation with USA Today, Law explains why he continues to go back to theater (and Shakespeare specifically) and what he finds different between his film roles and theater roles. Read more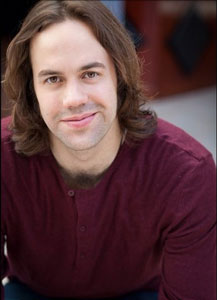 There's a tale as old as time that's currently traveling around the country and its star, Darick Pead, is loving every minute of it. 
Pead stars as the Beast in Disney's Beauty and The Beast and even though he's got to deal with the sweat-factor of the costume, the Utah native knows how lucky he is. He moved to New York and within a month, he booked the part of the Beast. "I got lucky and… yeah. It's crazy," he told me.
In the interview, I talked to him about the costume, why he made the leap to New York, his audition for the show and touring the country. 
Follow Darick on Twitter: @d_piddy
Disney's Beauty And The Beast is currently playing in San Diego. For tickets, click here. Next up is Costa Mesa, Modesto and Albuquerque. For tickets and more tour information, click here. Read more

Based on how much Shakespeare that was being done in New York in 2013, one would never suspect that the Bard has been dead for nearly four hundred years.  While Shakespeare in the Park is an annual summer tradition in New York, this year's Love's Labor Lost was just the tip of the iceberg for what has to have been the most Shakespeare-heavy year in New York in recent memory.  Naturally, not all the productions were successful or well-received, but anyone who has any taste for Shakespeare could have found something to rave about on stage in New York in 2013. Read more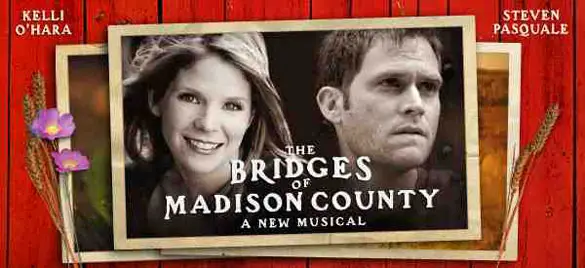 I had the opportunity to attend media event featuring the cast from the upcoming Broadway musical adaptation of the best selling novel The Bridges of Madison County at the New 42nd Street Studios.  The cast — including stars Kelli O'Hara and Steven Pasquale — performed three songs from the musical, which begins previews January 17 at the Gerald Schoenfeld Theatre.  O'Hara stars as Italian war bride Francesca, who lives in Iowa, and the affair she has with a visiting National Geographic photographer named Robert Kincaid, portrayed by Pasquale. Read more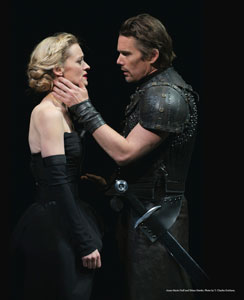 New York City must have a strong appetite for Macbeth.  In just the past five years, Macbeth has already been on Broadway twice: in 2008 starring Patrick Stewart in the title role and earlier this year starring Alan Cumming in his rather unorthodox nearly one-man show version. During that time there have also been several Off-Broadway productions, dozens of Off-Off-Broadway reinventions, and even the celebrated interactive adaptation Sleep No More that has been running at the McKittrick Hotel for nearly three years (I always thought my last name made a charming name for a hotel, even a fake one.  But I digress…)  The next major production has already been announced too: Kenneth Branagh will be bringing his celebrated production from the Manchester International Festival to make his New York theater debut.
So the question of the current production of Macbeth starring Ethan Hawke at Lincoln Center's Vivan Beaumont Theater is not so much what the production does, but what it does differently.  After all, everyone in the audience likely knows the story – it is one of Shakespeare's most widely-known plays and deeply ingrained in our culture – so in many ways those tackling it end up focusing on style over substance. Read more