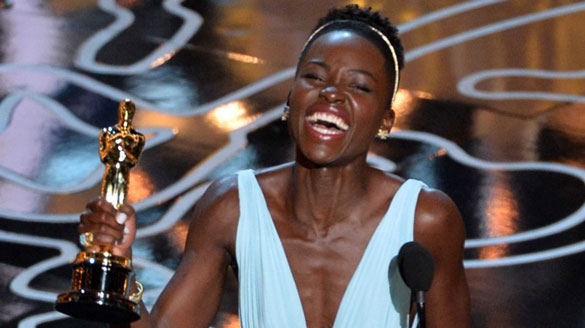 Lupita Nyong'o. Jared Leto. Cate Blanchett. Matthew McConaughey.

They had a night to remember, didn't they? Each won Academy Awards last night for the excellent work and below are their speeches with a small portion of each transcribed.
My favorite was from Lupita Nyong'o. Such joy and happiness. McConaughey's was pretty terrific as well… giving the full-on McConaughey.
Check the all out below! Read more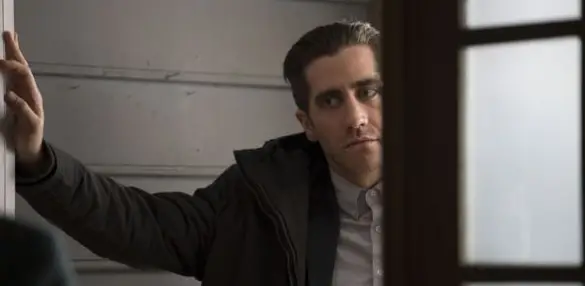 With the Oscars less than two weeks away, Hollywood is focused on will walk away with that statuette on March 2. In this strong acting year though, there were many snubs on the Oscar nominations list. Jake Gyllenhaal was one of those actors.
His work as Detective Loki in Prisoners was critically acclaimed by film reviewers, but somehow voters at the Academy missed honoring his stellar turn. The 33-year-old actor talked with HuffPost Entertainment about the slight.
He took it all in stride by explaining, "People have been really, really complimentary and very kind in talking about that character. At this point, I'm just happy to be able to keep working — to be able to do those things." Read more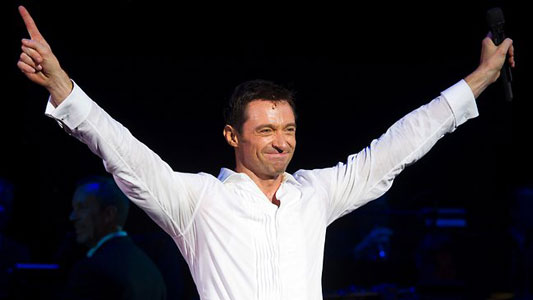 Tony Award winner, Academy Award® nominated and Golden Globe-winning actor Hugh Jackman is returning to host The 68TH Annual Tony Awards!
The show will be at Radio City Music Hall and airs on Sunday, June 8 (8:00-11:00 PM, live ET/delayed PT) on CBS. Read more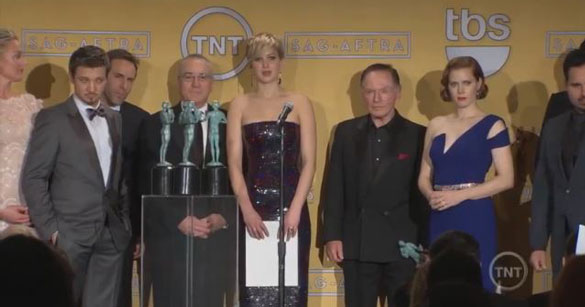 Here's all of the winners backstage in the SAG Awards press room. Most of them are around 3 minutes and they're all pretty good. Matthew McConaughey's is my favorite but you can be the judge on that one.
 Check them all out below! Read more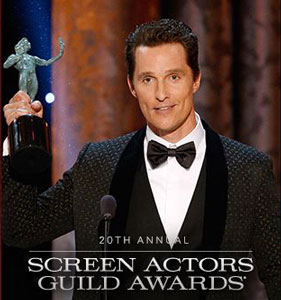 Here are all of the acceptance speeches from last nights Screen Actor Guild Awards. I had a show last night so if you're like me, this was the first time you were able to watch the speeches. I honestly had no idea they were on last night… that's because I'm well-informed!
I thought they were all pretty terrific but my favorites were from Ty Burrell and Matthew McConaughey.
Check them all out below! Read more
I didn't watch the awards last night because I had a show to do. And honestly, I thought they were on tonight (Sunday). Go figure. 
With that, I say to all of my fellow SAG-AFTRA actors, well done! We chose our winners well.
The list is below. Read more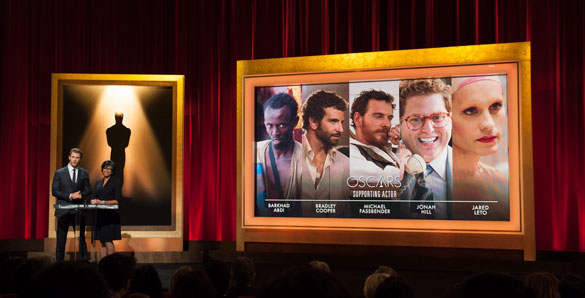 The nominations for the Oscars came out this morning and after reading through them, I'm just happy that Lee Daniels' The Butler wasn't nominated for a single thing.
I absolutely love all of the love that The Wolf of Wall Street is getting. Martin Scorsese, Leonardo DiCaprio, Jonah Hill were all nominated along with the screenplay and the film itself. It's wonderful! The film is truly great and all of the complaints about the excess and praise of the lifestyle portrayed in the film are clearly from dummies who I'm sure have never even watched the film.
In the Best Actor category, I'm bummed about Tom Hanks not getting nominated for Captain Phillips. The last 10 minutes of that movie are phenomenal. I would trade him for Bruce Dern in a heartbeat. And no Robert Redford for All is Lost? Dern was fine but that's a 'last chance' nomination.
Best Supporting Actor: Daniel Bruhl was totally snubbed for Rush. That guy was terrific. Bradley Cooper? I like him a lot and thought he was fine in American Hustle but I didn't think his work stood out enough to get a nomination. And a huge 'Yes!' to Jared Leto. Read more
The 20th Annual Screen Actors Guild Awards airs this Saturday and the lists of presenters is growing.

Already announced actors are Ben Affleck, Sasha Alexander, Don Cheadle, Morgan Freeman, Jennifer Garner, Clark Gregg, Tom Hanks, Jared Leto, Matthew McConaughey, Kevin Spacey, Kerry Washington, Forest Whitaker and Oprah Winfrey.
Today, the producers announced another round of A-Listers: Matt Damon, Robert DeNiro, Chiwetel Ejifor, SAG-AFTRA President Ken Howard, Mindy Kaling, Jennifer Lawrence, Julia Louis-Dreyfus, James Marsden, Ewan McGregor, Lupita Nyong'o, Sarah Paulson, Julia Roberts, Elisabeth Röhm, Meryl Streep, and Emma Thompson.
Below are mini-bios of all the actors mention above. Check them out! Read more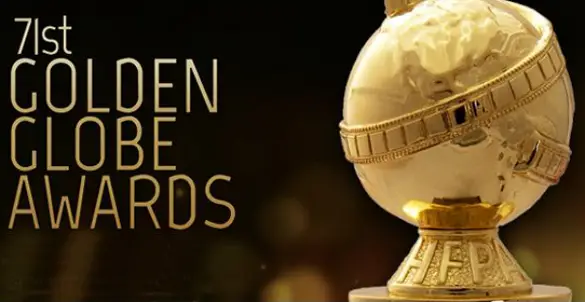 Last nights Golden Globe Awards were, as co-host Tina Fey called it, "a beautiful mess." They usually always are and that is one of the reasons why people love to watch it. Me included.
All in all, I thought the show was pretty fun, thanks to Fey and Amy Poehler (who also took home an award for her work in Parks and Recreation). Those two show host every awards show ever! I really wish they were on-screen more. It felt like they disappeared during the middle of the show. 
12 Years a Slave won the big award, Best Picture Drama, at last nights Golden Golden Globe Awards but it was American Hustle that nabbed the most awards – three! – for Best Actress (Amy Adams), Best Supporting Actress (Jennifer Lawrence) and Best Motion Picture, Musical or Comedy.
Breaking Bad won for Best TV Series, Drama and and Brooklyn Nine-Nine won in the comedy category.
The full list is below. Read more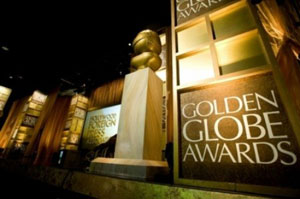 The Golden Globe nominations were announced while I was sleeping this morning but looking at the list below, there is nothing that screams 'HUH?'
12 Years a Slave and American Hustle were the big guns with seven nominations each. Martin Scorsese's The Wolf of Wall Street scored two nominations (Best motion picture, musical or comedy and Best Actor, musical or comedy for Leonardo DiCaprio). 
All of the film nominations are consistent with the other organizations, except for maybe Philomena which hasn't gotten a huge amount of love yet. And Idris Elba, finally, got a nomination for his amazing work in Mandela.
On the TV front, Netflix's House of Cards and HBO's Behind the Candelabra both received four nominations.
The Golden Globe Awards, with hosts Tina Fey and Amy Poehler, will air live on January 12th on NBC.
Check out the list below! Read more