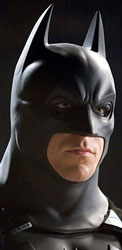 I love audition tapes.
Here's Christian Bale's audition for Batman Begins. Bale did his screen test with Amy Adams (who was there as a favor to the casting director) and you can immediately tell why he was cast. You can see/hear that he had his Batman growl and just exuded that power and authority from the very beginning.
Check it out below! Read more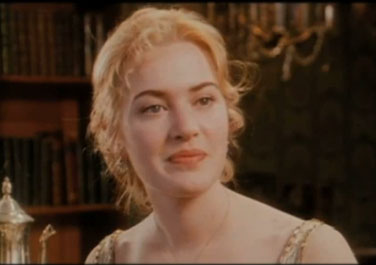 With the Blu-ray release of James Cameron's Titanic just coming out, Paramount is giving us some sneak peeks at some of the special features that comes with the 4-disc set.
One of those features is Kate Winslet's screen test.
The video below starts off with Cameron talking about how much Winslet went after the role, even sending the director a rose with a hand-written letter at one point. Then the screen test starts…
She's perfect and you'll understand why she got the part but when you watch it,   you'll quickly notice that someone else is playing the role of Jack, played by Leonardo DiCaprio in the film. Take a closer look and you'll see that it's Jeremy Sisto.
Check it out below!  Read more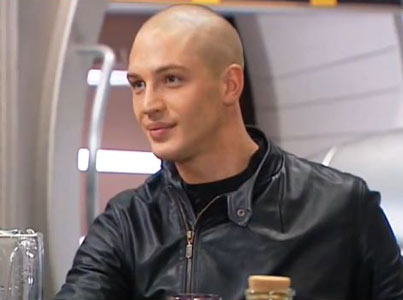 Here's the screen test Tom Hardy did for the 2002 film, Star Trek: Nemesis. In the clip, he and star Sir Patrick Stewart go mano-a-mano and even though he had little credits at the time, Hardy more than holds his own against the actor.
This has been out for a while but since Hardy is kicking some Batman butt in The Dark Knight Rises, it's made it's way back again as videos like this do. It's a little over 6 minutes long but it's pretty fun to watch.
At the time this was shot, he only had a couple credits on his resume; Black Hawk Down and 2 episodes of the HBO mini-series, Band of Brothers.
Check it out below! Read more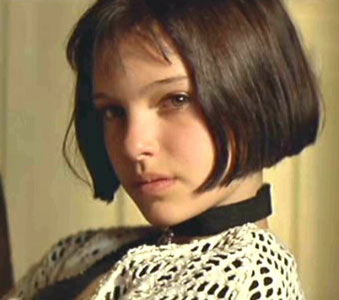 The Huffington Post recently dug up Natalie Portman's audition for her first feature film role in The Professional (1994).
The voice over of the video is annoying but it's fun to watch. She's all big cheek's and eyes.
There's also a second video that show's her interview. It's with David Letterman and the two talk about how she was cast in the film. According to Portman, at the first audition she was asked to leave because they thought she was too young. For whatever reason they eventually decided to call her back. Three call backs later, she finally received the part.
Check it out below.
When you want a part bad enough, you'll try anything to get it – no matter who you are.
Here's Jim Carrey's self-made audition tape for Man on the Moon. If you remember the film, he played 'Andy Kaufman' and Andy's alter ego, 'Tony Clifton', and in the video he does both – perfectly. There's not really much change from this video to the finished film.
Check it out!
Steve Carell made a big splash as 'Brick Tamland' in Anchorman and from his audition tape, you can see why.
He does two scenes (the first is from the very end of the movie if I remember correctly) and the second one, you can hear Will Ferrell in the background as 'Ron Burgundy'. Read more