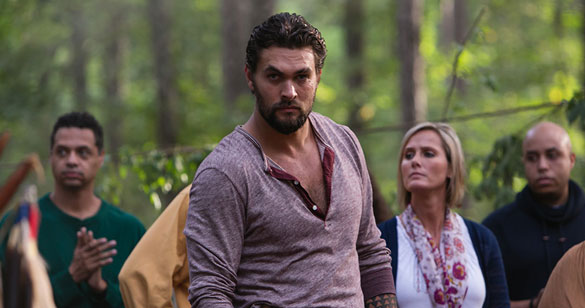 The SundanceTV channel has recently started creating scripted original series and the latest one is The Red Road starring Jason Momoa. In the series Momoa stars as Phillip Kopus, a member of the New Jersey Ramapough Mountain Indians who was recently released from prison. While Momoa is better known for action-oriented work like Game of Thrones, Conan the Barbarian, Stargate Atlantis, and heck, even Baywatch Hawaii, The Red Road gives him an opportunity to show off his dramatic side.
He spoke to New York Magazine about why he chose to take a role in a dramatic series and how he prepared himself for the role. Read more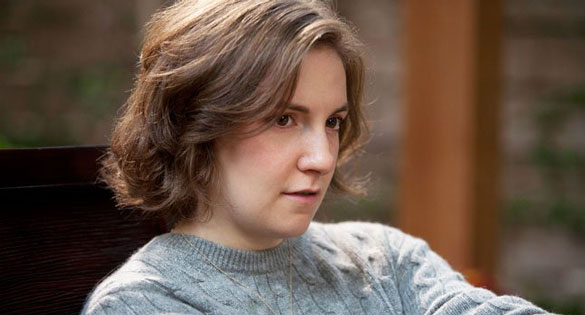 She's a showrunner, an Emmy winner and also a fired HBO employee. Yes, Lena Dunham lost a job just before her show Girls was picked up by the cable network.
In 2011, the 27-year-old star was working on the miniseries Mildred Pierce starring Kate Winslet when she was given the axe. She told Bill Simmons the story on his interview show, B.S. Report. Read more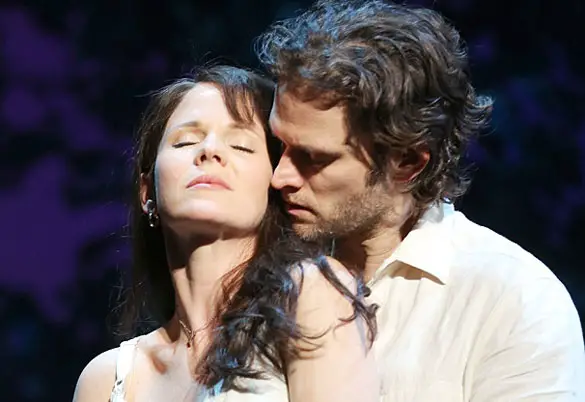 Despite the influx of Hollywood stars on Broadway stages in recent years, the theater community in New York City can often seem like a small world. It's not uncommon for actors to find themselves working with actors over again in different shows. Such is the case with Kelli O'Hara and Steven Pasquale, who stars as the leads in the new musical The Bridges of Madison County. O'Hara and Pasquale previously appeared together in the Seattle and Chicago tryouts of The Light in the Piazza, which was incidentally also directed by Bridges director Bartlett Sher.
However, Pasquale's role on TV's Rescue Me prevented him from playing that role on Broadway. But nearly ten years later the pair finally get to work together on Broadway. O'Hara spoke to The Wall Street Journal about working with Pasquale and why she thinks it's important to stretch before singing. Read more

It might be hard to believe, but when Neil Patrick Harris takes the stage in Hedwig and the Angry Inch in the spring it will be the first time in nearly a decade that Harris has been in a Broadway musical. Sure, in the meantime we've seen Harris sing, dance, host the Tonys (four times) and direct the Off-Broadway play Nothing to Hide, but Harris hasn't been in a Broadway musical since Assassins had a brief run in 2004.
Yet as he tells The New York Times, performing as the titular transgender woman from East Berlin in the Broadway debut of the 1998 Off-Broadway hit is the exact opposite of taking it easy. Read more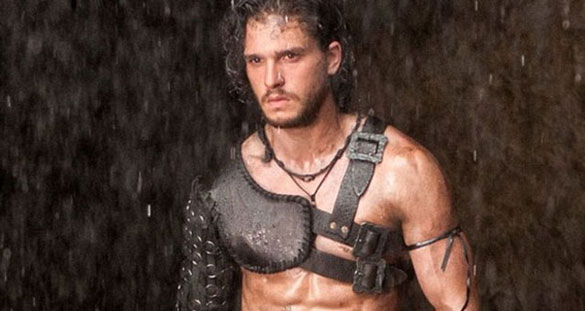 When actors make an action film, there are always hazards to the job. Just ask Kit Harington about his time on set during the filming of Pompeii. He has stories to tell.
The Game of Thrones star shared, "It was boiling hot in the studio and the ash was so horrid to work in, you couldn't really keep your eyes open for long. You'd inhale a piece and you'd start coughing. You'd turn black from the soot."
He spent several days in those condition until the ash was gone. Read more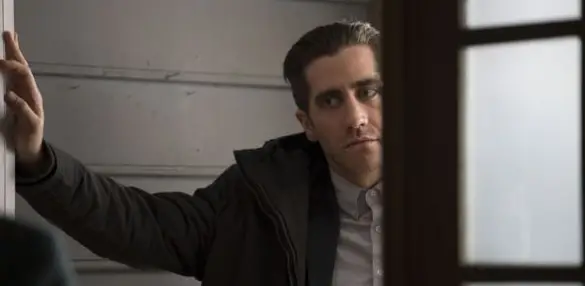 With the Oscars less than two weeks away, Hollywood is focused on will walk away with that statuette on March 2. In this strong acting year though, there were many snubs on the Oscar nominations list. Jake Gyllenhaal was one of those actors.
His work as Detective Loki in Prisoners was critically acclaimed by film reviewers, but somehow voters at the Academy missed honoring his stellar turn. The 33-year-old actor talked with HuffPost Entertainment about the slight.
He took it all in stride by explaining, "People have been really, really complimentary and very kind in talking about that character. At this point, I'm just happy to be able to keep working — to be able to do those things." Read more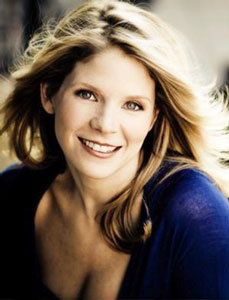 It's starting to seem like Kelli O'Hara is becoming the Susan Lucci of Broadway. 
O'Hara has been nominated for four Tony Awards for a number of acclaimed productions, but has yet to win. However, it's possible that O'Hara might have success with her most out-of-the-box Broadway musical yet: The Bridges of Madison County, based on the bestselling book. She is also negotiating to star in a revival of The King and I in the future, just in case she doesn't get a Tony for this one, either. She spoke about why she insists on challenging herself over and over again in her career, including when she took on a Shakespearean role.
Not only does O'Hara refer to The Bridges of Madison County as her "biggest challenge," but she is doing it as the mother of a five month year old baby. As many new parents will tell you, O'Hara says, "Sleep is a whole different thing for me now," making the production extra difficult. Read more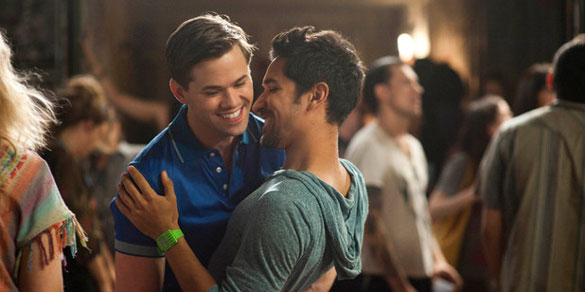 Andrew Rannells has had an incredible rise to the top after his successful Broadway run in The Book of Mormon. After starring in last season's The New Normal on NBC, he found himself back on HBO's Girls as the quick-witted Elijah.
He talked about his return to the Lena Dunham-helmed series with Vulture.
"I was supposed to do one episode, the North Fork episode, and then, as luck would have it, the show that I was on, on NBC, The New Normal, was canceled," he said. "Lena Dunham and Jenni Konner called within 45 minutes of that show being canceled and said, 'Just come back. Just come back to us. You always have a place here at Girls.' And I felt so taken care of and protected by them, and very, very lucky to be a part of the show again. So they sort of adjusted some things and shoved me back in the show." Read more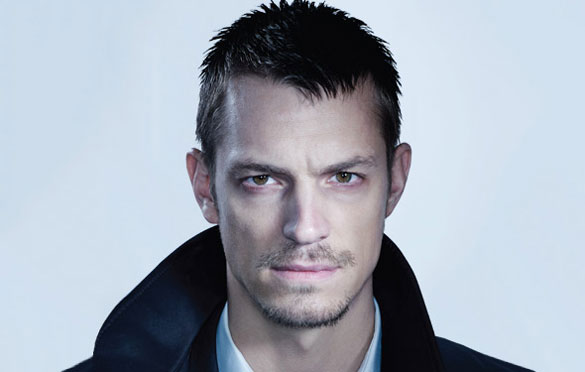 Get ready for Joel Kinnaman to become a household name. Even though he's already familiar to U.S. television audiences with the show The Killing, his current role as Alex Murphy, the Detroit police officer who is rebuilt into a futuristic lawman in Robocop, is sure to change all of that.
The 34-year-old actor talked to Vulture about the role and how he was cast in such an iconic movie.
He said, "…when you're an unknown, this is the kind of movie that you can get, because the franchise is bigger than the person. For these kinds of films, they want somebody that's not too well known, because that would take focus from the character, in a sense. So I knew that I had a shot, and I just worked my butt off to prove it to everyone that I was capable." Read more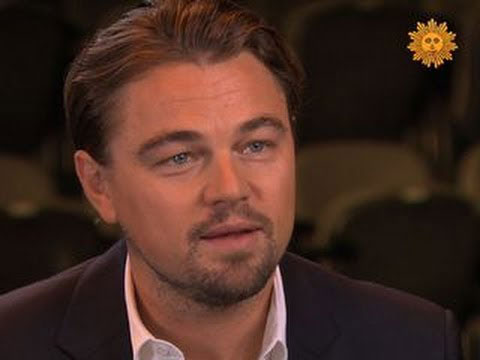 Many actors aspire to have a place in today's Hollywood like Leonardo DiCaprio's… including DiCaprio himself, had you asked him 20, 15, 10, or even 5 years ago. In an interview with CBS Sunday Morning, DiCaprio spoke about his earliest aspirations to become an actor, which actor he has worked with who had the biggest influence on him, and how he feels about his current place in Hollywood.
Despite his current acclaim as an actor, DiCaprio never went to acting school. He reveals, "I went to drama class in junior high and high school, but I never had sort of formal training or anything like that, no." However, he was always interested in acting. He explains, "I grew up in a kind of an artistic household. I was always kind of imitating my dad's friends and I would imitate everyone around us in the neighborhood. And I'd carry that over in school and get into a lot of trouble constantly. Once I found out that people actually got paid for this, I was like, all right!" Read more