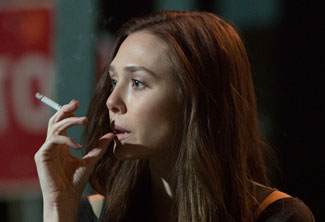 In the last few years, Elizabeth Olsen has become Hollywood's indie queen. With edgy roles in movies like Martha Marcy May Marlene and Silent House, the actress is not known for mainstream fare.
She talked to Moviefone about her new off-kilter role in Spike Lee's Oldboy and why she chose to work on such a bloody and shocking project with co-star Josh Brolin.
"My whole thing is — if someone sees a movie and it's some kind of dramatic type of film and it's not light fare — then people better walk away talking about what they just saw. If you do that, then that's enough for me," Olsen explained. "That's entertainment! If people are able to be surprised and shocked and horrified and mad then you're making them do something. They have to have an opinion. And I like that. I'd rather people hate something then have no opinion at all. That's more offensive to me." Read more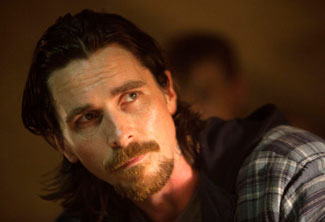 Who doesn't like Christian Bale (Well, besides that guy he yelled at on the set of Terminator Salvation)?  Though Bale has been absent from cinemas since The Dark Knight Rises last summer, he stars in two films that are being released this month: Out of the Furnace and American Hustle.  Though American Hustle might be getting most of the spotlight — I mean, it's already winning a ridiculous amount of awards and hasn't even been released yet — Bale's performance in Out of the Furnace should not be overlooked. In the film he plays a working class man in a dying Rust Belt town whose brother, portrayed by Casey Affleck, goes down a dark path.
While promoting Out of the Furnace Bale spoke with New York magazine about his career as an actor as he enters yet another stage in his nearly thirty year career.
Since starring in his third (and final) Batman movie, Bale has been filling his schedule with all sorts of projects.  He admits that it affects his perception of time, saying, "When you're doing a film, you lose all sense of time. You can't even believe that anybody else has a life outside of the film you're doing. You completely lose track." Read more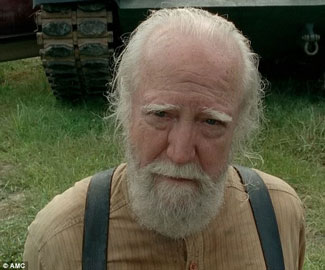 [Warning: Spoilers Ahead!]
For fans of AMC's The Walking Dead, the Season 4 midseason finale was a shocker last Sunday. The moral center of the zombie show, Hershel Greene was the final victim of The Governor after being held hostage in a failed coup over the prison.
Hershel's end was bloody, but for actor Scott Wilson, it was the end of a great run on the hit cable show. He talked to The Hollywood Reporter about how he sensed his character was about to meet his demise even before showrunner Scott Gimple gave him the news. Read more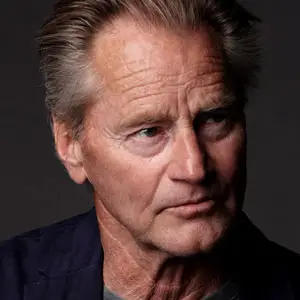 You really won't see Sam Shepard in a blockbuster movie (okay, he was in Stealth, but that's about it), so seeing Shepard's name in the credits of a film is probably a good indication that the movie is at least well-written.  That's because Shepard has always been as much of a writer as an actor and finds himself drawn to quality scripts. In a conversation with The Guardian, he talks about how he values the strength of a film script and why he primarily writes for theater these days.
Shepard admits that he chooses his roles based on how a character is written.  He explains, "I think it's based on the character. So many contemporary scripts are written by committee and they're pretty obviously written by committee. Within the first three to five pages, you can tell how many writers were on this sucker. If there's one writer, it's very distinct and usually they have a hold of something. The people I enjoy working with now are what they used to call 'auteurs': people who write their own material, then shoot it, and they're very rare. I mean, there's a handful of them." Read more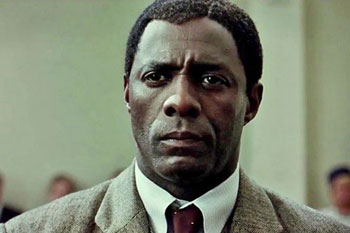 As Hollywood gears up for awards show season, one name keeps coming up as a possible contender for Best Actor this year—Idris Elba. He plays the role of Nelson Mandela in the film Mandela: Long Walk to Freedom.
With credits to his name like a critically-acclaimed role in The Wire and the BBC One mini-series Luther, the 41-year-old actor wanted to prove that he could take on the iconic figure of Mandela. He immersed himself in the character and even spent a night a Robben Island prison, the same place were the anti-apartheid leader spent 18 years behind bars.
He said, "I remember the guy [at the still-working prison] was very nervous about locking me in. I was in there by myself and it was pretty harrowing. I had to really calm the f - - - down. I did have a telephone [and], if I really wanted to get out, I could. But as soon as the guy left, I realized there was no signal." Read more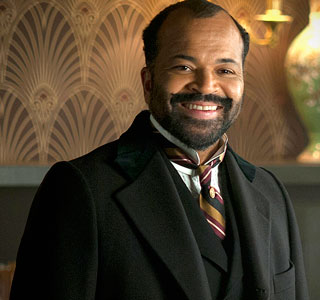 Jeffrey Wright has had a prolific 2013, appearing in Broken City, The Inevitable Defeat of Mister & Pete, A Single Shot, Only Lovers Left Alive, The Hunger Games: Catching Fire, and, of course, a brilliant season-long arc on HBO's Boardwalk Empire.  This comes off a period when Wright did not make many appearances in films (Wright did not appear in any films released in 2009 or 2010, and only supplied his voice to a film in 2012), especially after appearing in high profile roles previously.
In a conversation with The Associate Press, Wright spoke about why he's working more now, how he copes with not being considered a household name, and why he considers himself a struggling actor at times. Read more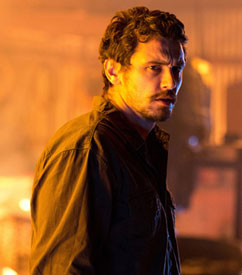 James Franco isn't your typical actor. He's one that marches to the beat of his own drum from independent films to big budget movies. The 35-year-old also teaches at the university level and is a published author.
His latest onscreen venture is playing a meth dealer in a small Southern town in Homefront. The role requires a darkness that Franco often explores. He talked to Reuters about why these type of characters appeal to him.
He said, "Villains can often be one note and I would say in that case, it's not fun to play the villain. It's fun to play the villain if he a) has dimension and b) the villain gets to do all the things in the movie that in life he would get punished for. In the movie, you're applauded for them if you do them with panache. And so that's why it's more fun to play the villain." Read more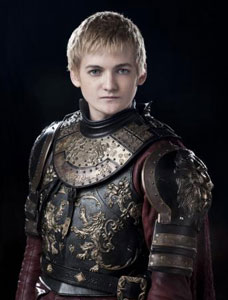 When an actor reaches any type of success in the entertainment industry, they are usually plotting their next big step. For Game of Thrones star Jack Gleeson, his post-show move is not what you would expect.
When the HBO series ends, the 21-year-old actor is hanging up his acting career.
He shared why he is making such a decision, "It was always a recreation beforehand, but when I started doing Game of Thrones perhaps the reality was made too real for me. The lifestyle that comes with being an actor in a successful TV show isn't something I gravitate towards."
While that may seem unusual to many people, sometimes a young actor like Gleeson just needs to see what else is out there in life. The show has been rumored to run up to eight seasons if the cable channel keeps renewing the series. Currently, the show has three seasons under its belt with Season 4 heading to television in 2014. Read more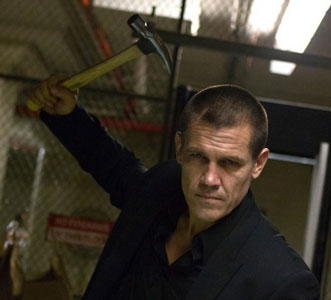 As a big fan of the original 2003 South Korean film Oldboy, I'd have to say that I think that the American remake, directed by Spike Lee, is pretty terrible.  But I can't help but give credit to star Josh Brolin for taking on the film's lead role of Joe, which is both emotionally and physically taxing. 
Brolin spoke to Moviefone about the demands of the role and how he prepared to film the American take on the original's famous hammer scene.
When asked if it was the most demanding role he's ever played, Brolin answered, "No, it's demanding in a very different way. Physically demanding, emotionally demanding, but W was very demanding. I was just terrified to play that guy. This was more demanding experimentally, because you're not really sure where it's going to go or what's going to happen. Spike sticks you in a room and puts an 11-minute mag on the film camera and just says, 'Go!' Sometimes it was embarrassing and sometimes it was funny. Sometimes it worked and sometimes you'd cry and sometimes you were really laughing hysterically. It just got weird. I think it's the weirdest role I've ever done." Read more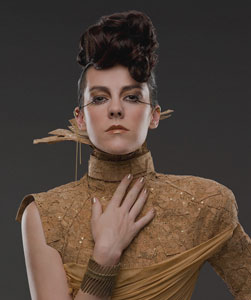 Jena Malone may consider herself to be a "happy-go-lucky" gal, but that certainly wasn't the case the day she auditioned for her role as Johanna in The Hunger Games: Catching Fire. While many actresses came into the audition room interpreting her as bitchy, Malone played the character as downright angry.
She revealed to Vulture why she nailed the role on a day when everything went wrong.
Malone said, "Before the audition, I was like, Fuck, I'm so not an angry person. I mean, I can do intimidating or whatever, a little bit. But I'm much more of a happy-go-lucky, make everyone feel comfortable [person]. Anger's not something you can fake. It's something that channels through you, out of nowhere. It's a hard thing to control. So I was like, Fuck, this is going to be a little complicated, and I don't wanna go in there and give him something fake and ridiculous. And so, I don't know what happened, but the morning I woke up, everything started pissing me off. My alarm didn't go off right; someone called me at five in the morning. I got out of bed on the wrong side of the bed. And I was like, Whoa, whoa, whoa, what's happening?" Read more