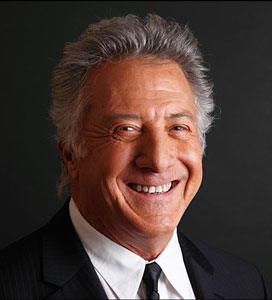 Actors save people's lives in the movies all the time, but in real life?  I'd rather put my trust in a doctor, firefighter, or police officer.  But perhaps I ought to rethink my stance.
Lawyer Sam Dempster was jogging in London's Hyde Park when he had a heart attack and collapsed.  Academy Award winning actor Dustin Hoffman just happened to walk by and noticed Sam frothing at the mouth and falling on his face.  Hoffman stayed by Dempster's side and called for help on his cellphone, and then waited with Dempster as paramedics delivered CPR to him. 
One of the paramedics mentioned that Hoffman was astounded by how quickly they were able to get Dempster's heart working again.  He says, "Dustin was fascinated. He seemed impressed we'd got this guy back so quickly.  When we were carrying the patient into the ambulance he walked up and said 'Great job, guys.' He really appreciated what had happened."  Read more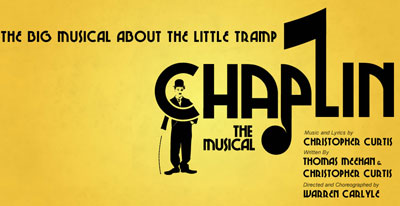 Chaplin, a new musical depicting the life of film icon Charlie Chaplin, will open on Broadway on Monday, September 10, 2012 at the Barrymore Theatre (243 West 47th Street). Previews will begin Tuesday, August 21, 2012.
Music and lyrics are by Christopher Curtis and book by three-time Tony Award-winner Thomas Meehan (Annie, The Producers, Hairspray) and Christopher Curtis. Warren Carlyle (Finian's Rainbow, Hugh Jackman, Back on Broadway) will direct and choreograph the production.
Casting and additional creative team to be announced soon. Read more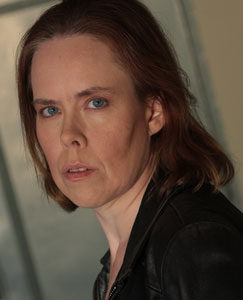 Maria Olsen is a Los Angeles based actress who is impressively making great strides with acting work in the horror industry.  She is currently attached to fifteen various film projects! Fifteen!
With her newly minted company, MOnsterworks 66, she is ensuring even more parts come her way from writers and directors all over the world.  
Daily Actor has the exclusive on how this character actress is paving her own way in the horror genre and how you can too! Read more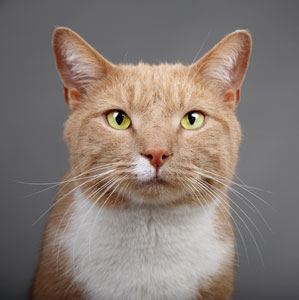 After appearing on shows like 30 Rock and The Colbert Report (as Christianne Aman-Purr), Vito Vincent decided it was time to take his career to the next level and move to LA.
Since moving to LA last year though, Vito, like a lot of actors, has had a hard time breaking into the LA market. So, he and his manager, Michael LeCrichia, decided that they needed to pound the pavement.
Literally.
If you're in Beverly Hills, you might see LeCrichia walking Vito in his harness hoping to draw the attention of casting directors or anyone who can help in Vito's quest to be the most famous cat this side of…. I can't think of another famous cat. Garfield? The cat from Pet Cemetary?
I think they should get Disney on the phone. I can totally see a remake of That Darn Cat.
Check out the video below. Read more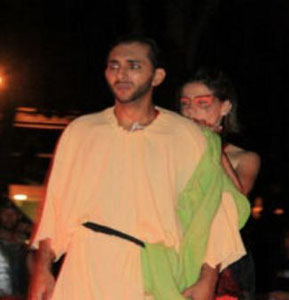 A tragic accident led to the death of a Brazilian actor who accidentally hanged himself onstage during an Easter Passion play. 
Seventeen days after the incident, Tiago Klimeck, succumbed to cerebral hypoxia on April 22. 
The 27-year-old was reenacting the suicide of Judas Iscariot, but the safety vest he was wearing did not work (it could have risen up across his neck.)  Brazilian police are investigating because the knot on the vest may have been tied incorrectly.  Read more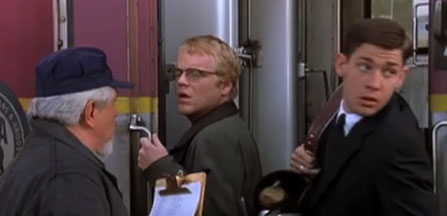 Here's a cool video featuring a bunch of well-known actors in the very first on-camera roles.
Some of them are pretty obvious; Jack Nicholson in Little Shop of Horrors, Johnny Depp in A Nightmare on Elm Street, Nicholas Cage in Fast Times at Ridgemont High and Kevin Bacon in Animal House.
But, there are also some that I didn't know like Woody Harrelson, John Krasinski, Jon Hamm and Jack Black.
Unfortunately, it's back by music and you can't hear any of the dialogue but it's still fun to watch nonetheless.
Check it out below! Read more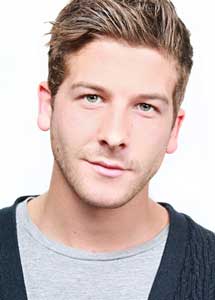 A stabbing occurred in South London on April 3 at a Jessie J. concert.  Medical attention was given by a fellow concert-goer who said he used techniques he had learned acting in "a couple of medical roles." 
The actor, Kenny Solomons, said he saw a man with blood gushing from his neck after being slashed with a bottle, and he stepped in to help.
The story, reported by London Evening Standard, indicated that the stabbing took place after Jessie J. performed a set for a BlackBerry sponsored event at Southwark's Pulse nightclub. 
Solomons said, "I didn't see what happened, the first I knew about it was it all went quiet and I realized people had gathered round something and I could see a man with blood pouring out of his throat.  There was an immense amount of blood.  It was like nothing I'd ever seen before, it didn't seem real.  Everyone reacted really quickly and helped out.  The bar staff were great, the events coordinator for BlackBerry who was there kept everyone away, everyone did really well." Read more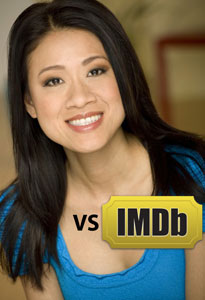 U.S. District Court Judge Marsha Pechman has ruled that the age discrimination lawsuit filed by actress Huang Hoang against IMDb for posting her actual date of birth on the internet's most popular movie website can proceed, although according to The Hollywood Reporter some parts of the lawsuit have been dismissed. 
The central argument of Hoang's case — her claim that IMDb had taken her age from her credit card information without her permission and thus not only breached her IMDbPro contract (by the site violating its own privacy policy) but also violated consumer protection laws — remains. Amazon (the parent company of IMDb) will have to reveal how it got Hoang's information, and whether or not it was gained legally.
But the judge has tossed out Hoang's claim of fraud and her claim that IMDb violated the Washington Privacy Act, claiming that the evidence Hoang presented does not justify those claims.  Read more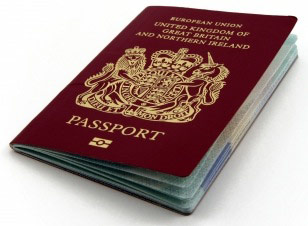 Judging by the comments from our original post about West End actor Michael Sheldon, who was rejected as a passport cosigner because "acting is not a proper job," many of you found a lot of humor in the situation. 
Nonetheless, one person who didn't find the situation very funny was Malcolm Sinclair, the president of Equity (the UK's actor's union), who wrote a letter to Home Secretary Theresa May wondering why the government of the United Kingdom, land of Shakespeare, did not recognize acting as a proper job.  The incident was even brought up in the House of Commons, with current Leader of the House of Commons Sir George Young saying, "Acting is a proper job, and many members in the house prove that on a day-to-day basis," and adding that acting is an "important invisible earner of foreign exchange." Read more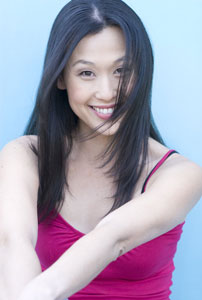 Youthful-looking actress Nicole Bilderback is best known for appearing in 1990s teen classics Clueless, Can't Hardly Wait, and Bring It On as well as appearing in shows like Dawson's Creek and Dark Angel.  Though Bilderback was in her twenties for each of these roles, it wasn't uncommon for her to be cast as a teenager — she even appeared as a med student as recently as 2005 in an episode of House. 
So when reports surfaced last year that a forty year-old Asian-American actress from Texas was suing IMDb for posting her age, many of Bilderback's family and friends assumed that she was the anonymous woman behind the lawsuit, since Bilderback is also Asian-American and lived in Texas for some time (although Bilderback is only in her mid-thirties, not forty). Read more