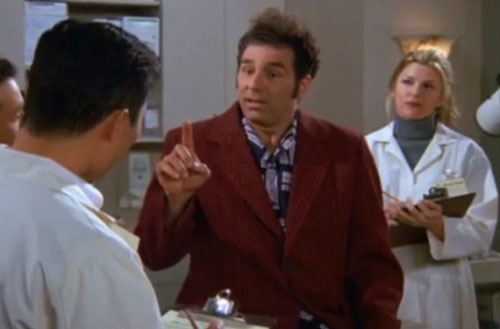 Though almost everyone remembers the classic 1998 episode of Seinfeld "The Burning" in which Kramer and his friend Mickey get jobs acting out symptoms of diseases for training sessions for students in medical school, many actors know that this is actually a real gig that medical schools have found increasingly useful for training. While it has proven to be a great way for an actor to make money in between roles, it turns out it can even be life-saving for an actor, too. That's because according to a press release from the University of Virginia, a student at the University of Virginia School of Medicine named Ryan Jones actually saved the life of his "fake" patient with his cautionary diagnosis.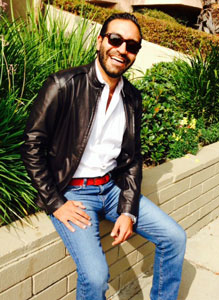 by Theresa Pickett
Iranian actor Alain Washnevsky moved to Europe when he was 2. After growing up in Vienna Austria, Alain started working in a real estate agency when he was 18 and at 20, he became a partner. As a world traveler, Alain is fluent in German, Farsi (Persian), English, and some basic French – a helpful and impressive skill for an actor!
In July 2011, Alain moved to L.A. and studied acting for two years in the Promenade Playhouse Conservatory in Santa Monica where he graduated in July 2013. Alain acted in three plays that received some excellent reviews.
Because I am doing publicity and public relations for the feature film Misogynist, which recently became an official selection at the Los Angeles Underground Film Festival, I crossed paths with Alain through a mutual acquaintance. Alain is credited for doing set photography on the movie Misogynist, and he was generous to offer an interview. Read more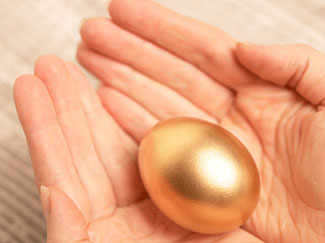 Up and coming actors often take survival jobs in the restaurant industry, temping at an office or even babysitting kids. The latest trend in New York City is in an entirely different field and it's quite lucrative for the actresses that participate.
There are egg "agents" who are looking for models and actresses to donate their eggs for couples who are undergoing in-vitro fertilization. The highly profitable gig is definitely one way to make money, but it isn't for everyone.
28-year-old entertainer Robyn Young has gone this route before. She explained to the New York Post why she decided to donate her eggs.
Young said, "I didn't want to be a stripper. I wanted to figure out my career, so there was really no other choice at the time." Read more

If you're in the L.A. area and you haven't seen the great documentary Casting By yet, you really should get to the Arena Cinema in Hollywood.
The film will run at this weekend there and every screening will have some big time casting directors in attendance.
Here's a quick synopsis of the film: Casting By is a celebration of the profession, highlighting its previously unsung role in film history while also serving as an elegy to the lost era of the New Hollywood. The documentary focuses on pioneer Marion Dougherty, an iconoclast whose exquisite taste, tenacity and gut instincts brought a new kind of actor to the screen that would mark the end of the old studio system and help to usher in this revolutionary new period.  A Who's Who of Hollywood legends is featured in the film including Martin Scorsese, Woody Allen, Clint Eastwood, Glenn Close, Robert Duvall, Jeff Bridges, Al Pacino, Robert De Niro, Diane Lane, Jon Voight, Danny Glover, Bette Midler, John Travolta and countless others. 
Combining over 240 interviews, extensive archival footage, animated stills & documents with a moving original score, Director Tom Donahue has meticulously crafted the untold tale of the Hollywood casting director.
Check out the list of casting directors who will be in attendance below! Read more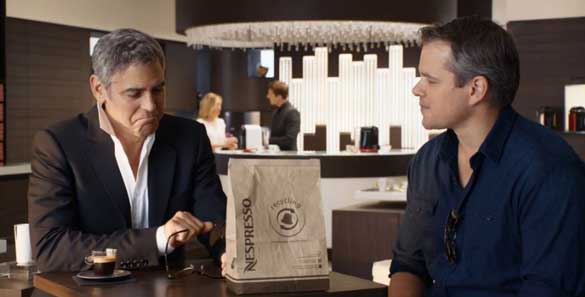 Matt Damon gets paid a lot for his movies, but  $200,000 a second?  No way, he just gets that for commercials.
Believe it or not, Damon was reportedly paid $3 million for a 15 second appearance in a Nespresso ad starring Hollywood buddy George Clooney.  The commercial was directed by Grant Heslov, who is a producer and co-writer of the upcoming film, The Monuments Men, which stars Clooney and Damon (Clooney also co-wrote and directed the film).   Read more

Though Huong "Junie" Hoang lost her lawsuit against IMDb back in April, Hoang has since filed an appeal.  Joining her in solidarity are SAG-AFTRA and Writers Guild of America, West, which filed an amicus brief to support her appeal.
Hoang's case began as a lawsuit over IMDb posting her actual birth date on its website despite Hoang claiming professionally that she was seven years younger.  Hoang argued that IMDb's revelation of her true age hurt her career because of rampant ageism in the entertainment industry.  However, Hoang's earlier accusations of age discrimination were tossed out because the judge did not believe IMDb (and its parents company, Amazon) could be held responsible for any age discrimination in the film industry as a whole.  The trial ended up focusing on whether or not IMDb improperly used Hoang's credit card information to find her actual birth date, which would be a violation of the comapny's own user agreement.  The lawyers for IMDb simply argued that the website was doing its job of providing accurate information despite Hoang's multiple attempts of trying to change or remove her birth date from the site (including using a fake passport and ID card), and that the information came from a third-party website. Read more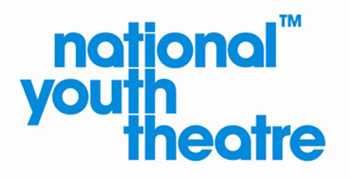 Plenty of talented and famous actors never went to drama school, and I'm sure while some of them would recommend that people take acting classes others would recommend against it. 
But one person you wouldn't expect to call acting schools a waste of money is the artistic director of a program that counts the likes of Daniel Day-Lewis, Helen Mirren, Ben Kingsley, Matt Smith, Rosamund Pike and Daniel Craig among its alumni.  But that's exactly what Paul Roseby, who has been the artistic director of the National Youth Theatre (NYT) since 2004, is saying about drama school. Read more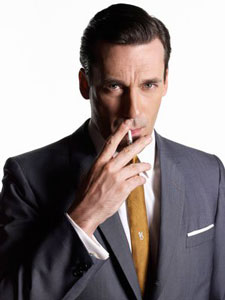 Regardless of what substances Hollywood stars might use behind the scenes, while they're on camera they're obviously not using real drugs.  So what do Hollywood prop masters reach for when they have simulate drug use on screen?  As The New York Post reveals in a really fascinating article, different prop masters have different tricks. 
Gillian Albinski, the prop master on TV's Homeland, reveals that Hollywood cocaine is a relatively simple combination.  She says, "It's usually cornstarch, but you have to put a bit of baby powder into it, because starch is too sticky and heavy."  However, prop master Michael Bates, who has worked on films like The Dark Knight Rises, Horrible Bosses, and The Fighter, points out that they have to switch substances if an actor is actually going to snort the "cocaine."  He says, "I always use powdered lactose. You can snort it for real, and it doesn't affect you. It's just a milk product." He reveals that on the set of Horrible Bosses Colin Farrell even snorted it off-camera to stay in character… which sounds ridiculously suspicious to me.  Anyway, to prevent the actor from snorting too much, the inside of the straw can be coated with vaseline, which most of the powder will stick to. Read more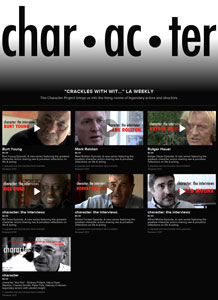 Our friend and occasional writer here at Daily Actor, Christian Meoli, is behind a new project called, The Character Project.
Originally a documentary, which was a work in progress for years, the producers set out to interview some of the best character actors working today. The DVD featured Dabney Coleman, Peter Falk, Charles Grodin, Mark Rydell, Harry Dean Stanton and Sydney Pollack.
Now, to supplement the documentary, they've created a website and added more interviews from some of the most recognizable actors who've ever appeared on film: Dom De Luise, Dan Lauria, Jack Klugman, Rutger Hauer, William Sadler, Ernie Hudson, Bill Duke, Ed Begley Jr., Robert Forster, Stephen Root, Scott Wilson, Saul Rubinek, Ed Asner (interviewed by Stephen Root), Henry Winkler, John Savage, Robert Loggia, David Paymer and in one of his last interviews, Charles Durning.  Read more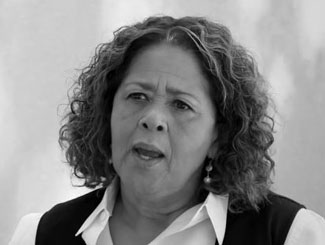 Pulitzer Prize winner and Tony Award nominee Anna Deavere Smith has never been one to wait for her career to happen. She knew early on that she was going to have to make opportunities for herself in the entertainment industry.
Her first agent never knew how to submit her for projects as an actress. She asked the young talent "Will you go as black or white?"
As a result of that agent's lack of understanding and vision, Smith shared, "What I've created in my career is the ability to play anybody." Read more