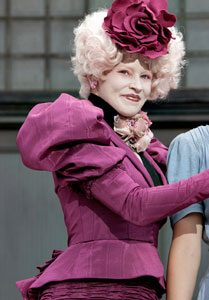 Elizabeth Banks has become one of Hollywood's most sought after and versatile actresses, moving effortlessly between comedy and drama, film and television, and now also taking on a role as a producer.  
She was most recently seen starring in "Our Idiot Brother" with Paul Rudd, Emily Mortimer and Zooey Deschanel; and opposite Russell Crowe in "The Next Three Days," directed by Paul Haggis. She recently wrapped production on Universal Pictures' "Pitch Perfect," which she is producing with her husband, Max Handelman, through their company, Brownstone Productions. The cast includes Anna Kendrick, Brittany Snow and Rebel Wilson.
Banks can currently be seen in Summit Entertainment's "Man on a Ledge" with Sam Worthington. The project focuses on a fugitive ex-cop (Worthington) perched on the ledge of a high-rise building while a hard-living NYPD hostage negotiator (Banks) tries to talk him down. The film was released January 27th, 2012.
She will then appear in Lionsgate's motherhood comedy "What to Expect When You're Expecting." Banks portrays an author of a children's book about breast feeding and owner of The Breast Choice boutique, who is militant in her beliefs about what makes a good mother until she gets pregnant for the first time. The film, directed by Kirk Jones, is based on Heidi Murkoff's bestseller, and the ensemble cast includes Cameron Diaz, Jennifer Lopez and Dennis Quaid. The film is scheduled to be released May 18th, 2012. Read more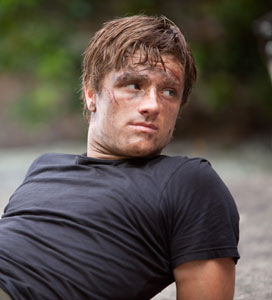 19-year-old Josh Hutcherson has been one of Hollywood's most accomplished young actors for almost 10 years. 
Josh will soon be seen in the sequel to "Journey to the Center of the Earth, Journey 2: Mysterious Island."  The film, which co-stars Michael Caine and Dwayne Johnson, focuses on Josh's character as he partners with his mother's boyfriend on a mission to find his grandfather, who is allegedly missing on a mythical island. 
Upcoming films also include an independent feature film "Detention," which made its debut at this year's South by Southwest Film Festival. Hutcherson also served as Executive Producer on this film. Additionally, Josh will be seen in "Red Dawn," a remake of the 1984 classic about a group of teenagers trying to save their town from foreign soldiers, and an omnibus film entitled "Seven Days in Havana," which includes 7 shorts directed by 7 different directors. Benicio Del Toro directed Josh's portion of the film in which he follows Hutcherson as he explores the culture of the island for the first time. Read more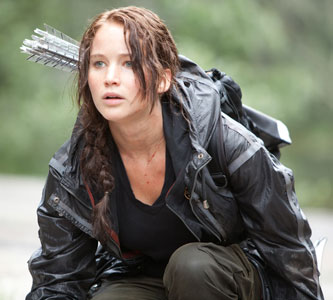 A natural talent, with a striking presence and undeniable energy, Academy Award® nominee Jennifer Lawrence has established herself as one of Hollywood's most promising young actresses.
Jennifer recently wrapped production on David O. Russell's "The Silver Linings Playbook," alongside Bradley Cooper and Robert De Niro. Based on Matthew Quick's novel, the film revolves around a former high school teacher who was institutionalized for depression and is then released into the care of his mother. He tries to win back his ex-wife but becomes involved with a bizarre neighbor (Lawrence) who also has a history of mental problems. The film will be released by The Weinstein Company on November 21, 2012.
Jennifer was recently seen in Drake Doremus' "Like Crazy" opposite Anton Yelchin and Felicity Jones.  The film won the Grand Jury prize at the 2011 Sundance Film Festival.
In April, Jennifer will be seen in Relativity's "House at the End of the Street" opposite Elisabeth Shue and Max Thieriot.  This past summer, Jennifer was seen in Matthew Vaughn's "X-Men: First Class" as Mystique, starring opposite Michael Fassbender and James McAvoy.  She also starred alongside Mel Gibson and Anton Yelchin in "The Beaver," directed by Jodie Foster. Read more
Mark Strong will soon be seen in Jean-Jacques Annaud's "Black Gold" and Eran Creevy's "Welcome to the Punch," opposite James McAvoy.
Moviegoers have seen him in notable collaborations over the years with directors Guy Ritchie, on "Sherlock Holmes," "RocknRolla" and "Revolver"; Ridley Scott, on "Robin Hood" and "Body of Lies," for which he received a London Film Critics Circle Award nomination; and Matthew Vaughn, on "Kick-Ass" and "Stardust."
Strong's other films include Tom Alfredson's "Tinker Tailor Soldier Spy" with Gary Oldman and Colin Firth, Peter Weir's "The Way Back," with Jim Sturgess; John Michael McDonagh's "The Guard," with Brendan Gleeson and Don Cheadle; Martin Campbell's "Green Lantern," opposite Ryan Reynolds; Jean-Marc Vallée's "The Young Victoria," opposite Emily Blunt; Pete Travis' "Endgame"; Vicente Amorim's "Good," with Viggo Mortensen; Danny Boyle's "Sunshine"; Stephen Gaghan's "Syriana" with George Clooney; Roman Polanski's "Oliver Twist"; Kevin Reynolds' "Tristan + Isolde"; Thomas Vinterberg's "It's All About Love"; Mike Figgis' "Hotel"; David Evans' "Fever Pitch"; István Szabó's "Sunshine" (1999); and, also for Focus Features, Bharat Nalluri's "Miss Pettigrew Lives for a Day" and Kevin Macdonald's "The Eagle." Read more
Willem Dafoe's first feature role was in Kathryn Bigelow's "The Loveless." He has subsequently performed in over 80 films. In Hollywood: "Spider-Man," "The English Patient," "Finding Nemo," "Once Upon a Time in Mexico," "Clear and Present Danger," "White Sands," "Mississippi Burning," "Streets of Fire" and "American Dreamz." Independent cinema in the United States: "The Clearing," "Animal Factory," "The Boondock Saints" and "American Psycho." Abroad: Theo Angelopoulos' "The Dust of Time," Yim Ho's "Pavillion of Women," Yurek Bogayevicz's "Edges of the Lord," Wim Wenders' "Faraway, So Close!" Nobuhiro Suwa's segment of "Paris je t'aime," Brian Gilbert's "Tom & Viv," Christian Carion's "Farewell," Steve Bendelack's "Mr. Bean's Holiday" and the Spierig brothers' "Daybreakers."
He has chosen projects for diversity of roles and opportunities to work with strong directors, including Wes Anderson ("The Life Aquatic With Steve Zissou," "Fantastic Mr. Fox"), Martin Scorsese ("The Aviator," "The Last Temptation of Christ"), Spike Lee ("Inside Man"), Julian Schnabel ("Miral," "Basquiat"), Paul Schrader ("Auto Focus," "Affliction," "Light Sleeper," "The Walker," "Adam Resurrected"), David Cronenberg ("eXistenZ"), Abel Ferrara ("Go Go Tales," "New Rose Hotel"), David Lynch ("Wild at Heart"), William Friedkin ("To Live and Die in L.A."), Werner Herzog ("My Son My Son, What Have Ye Done"), Oliver Stone ("Born on the Fourth of July," "Platoon"), Giada Colagrande ("A Woman," "Before It Had a Name") and Lars von Trier ("Antichrist," "Manderlay"). Read more
Bryan Cranston is well known for his award-winning turns as Walter White on AMC's "Breaking Bad" and as Hal on Fox's "Malcolm in the Middle."
With just those two roles, Cranston has earned three Emmy® Awards for Outstanding Lead Actor in a Drama Series, three Emmy nominations for Outstanding Supporting Actor in a Comedy Series, a Television Critics Association award, three Golden Globe® nominations and three Screen Actors Guild Award® nominations.
On the big screen Cranston recently starred in Nicolas Winding Refn's "Drive" and Steven Soderbergh's "Contagion." He will next star as the villain, Vilos Cohaagen, in the highly anticipated Len Wiseman remake of "Total Recall" and then in the big-screen adaptation of the musical "Rock of Ages." He will also star in Ben Affleck's "Argo" this fall.
His other feature-film credits include "Larry Crowne," "The Lincoln Lawyer," "Little Miss Sunshine," "Saving Private Ryan," "Seeing Other People" and "That Thing You Do!"
Cranston's other television credits include a recurring role on "Seinfeld," HBO's "From the Earth to the Moon" and the miniseries "I Know My First Name Is Steven," among others. He has also guest-starred on programs such as "Chicago Hope," "Touched by an Angel," "The X-Files" and many more. Read more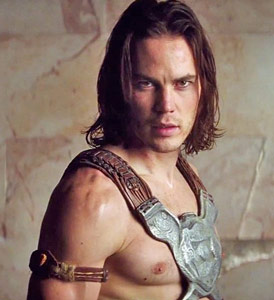 Taylor Kitsch kick-started his career in 2002 when he moved to New York to study with renowned acting coach Sheila Grey. He landed his first major feature film the following year and has worked consistently in film and television ever since.
Perhaps best known for his part in NBC's critically acclaimed television series "Friday Night Lights," Kitsch brings poignancy and vulnerability to the role of Tim Riggins, a Texas high school fallback struggling to find his identity and wresting his demons by way of the bottle.
During the show's first summer hiatus, Kitsch filmed the feature "Gospel Hill" alongside Julia Stiles, Danny Glover, Angela Bassett and Samuel L. Jackson. Directed by Giancarlo Esposito, the film focuses on the bigoted former sheriff of a Southern town and a one-time civil-rights worker whose intersecting lives are still haunted by events that took place decades before.
Most recently, Kitsch starred in Steven Silver's "The Bang Bang Club," portraying Pulitzer Prize-winning photojournalist Kevin Carter, whose work in South Africa helps to bring about the fall of apartheid. Read more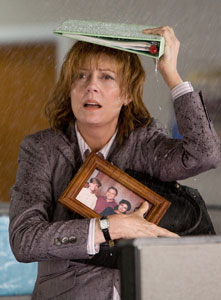 The extremely versatile actress Susan Sarandon brings her own brand of sex appeal and intelligence to every role – – from her fearless portrayal in "Bull Durham" to her Oscar®-nominated performances in "Thelma and Louise," "Lorenzo's Oil," "The Client" and "Atlantic City," to her Academy Award®-winning and SAG Award-winning role in "Dead Man Walking" as Sister Helen, a nun consoling a death-row inmate.
Sarandon has been seen in "Wall Street 2: Money Never Sleeps" for director Oliver Stone; in "Lovely Bones" for director Peter Jackson; "Enchanted"; "Speed Racer" for Larry and Andy Wachowski; "Elizabethtown" for director Cameron Crowe; "Shall We Dance?"; "The Banger Sisters"; "Mr. Woodcock"; "In the Valley of Elah" for director Paul Haggis; "Alfie"; "Moonight Mile"; "Igby Goes Down"; "Romance and Cigarettes"; "Twilight"; "Step Mom"; and "The Hunger"
Sarandon made her acting debut in the movie "Joe," which she followed with a continuing role in the TV drama "A World Apart."  Her early film credits include "The Great Waldo Pepper," "Lovin' Molly," Billy Wilder's "The Front Page" and the 1975 cult classic "The Rocky Horror Picture Show." In 1978 she played Brooke Shields' mother in Louis Malle's controversial "Pretty Baby," and went on to receive her first Oscar® nomination in Malle's "Atlantic City." Read more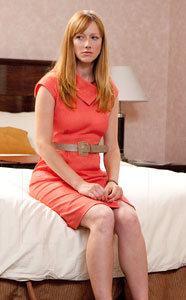 Judy Greer consistently captivates both critics and audiences with her engaging performances. She is one of the most prolific actresses of her time, appearing in 80 roles to date across film and television.
Greer can most recently be seen in Alexander Payne's "The Descendants" opposite George Clooney.  The Academy Award®-nominated film centers around attorney Matt King (Clooney), who learns, after his wife suffers a boating accident and winds up in a coma, that she'd been having an affair with local real estate broker Brian Speer (Matthew Lillard). When Matt and his daughters travel to the neighboring island of Kauai to confront Speer, they also meet the broker's affable wife, a role "indelibly etched" by Greer, according to Todd McCarthy of The Hollywood Reporter.  Greer has received critical acclaim for her supporting role in the film, garnering solo nominations from both the Satellite Awards and the Denver Film Critics Society, in addition to being nominated as part of the ensemble cast for a Gotham Award, a Screen Actors Guild Award and a Broadcast Film Critics Association Critics Choice Award.
Following "Jeff, Who Lives at Home," Greer will be seen in screenwriter Robbie Fox's "Playing the Field," for director Gabriele Muccino, opposite Gerard Butler, Jessica Biel, Uma Thurman, Dennis Quaid and Catherine Zeta Jones.  In the comedy, which follows former professional athlete George (Butler) after he agrees to coach his son's soccer team, only to find himself fending off the romantic advances of his players' mothers, Greer stars as recent divorcee Barb, one of George's' many pursuers.  FilmDistrict will release the film December 25, 2012. Read more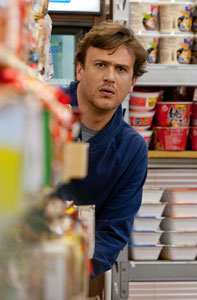 Jason Segel landed his first major picture starring role as Peter in Universal Pictures' "Forgetting Sarah Marshall," which he also wrote.  Produced by Judd Apatow and Shauna Robertson, and directed by Nicholas Stoller, the 2008 release went to make over $100 million worldwide and transformed Segel into one of Hollywood's most sought-after writers. 
Because of the "Dracula" musical puppet sequence that ended the film – Jason's personal idea and passion project – he was emboldened to pitch his own concept for a Muppets movie.  Consequently, he, along with Stoller, signed on with Disney to write and direct the 2011 Thanksgiving release "The Muppets," which went on to make over $150 million worldwide and garner some of the best reviews of the year.  The film won an Academy Award® for Best Original Song for "Man or Muppet," written by Bret McKenzie and performed by Jason Segel.
In June 2007, Segel was asked by Apatow to join stars Seth Rogen, Katherine Heigl, Paul Rudd and Leslie Mann in the successful comedy "Knocked Up," which grossed over $140 million dollars domestically and won the People's Choice Award for Favorite Movie Comedy.  In 2009, Segel rejoined Rudd in Paramount's "I Love You, Man" for writer/director/producer John Hamburg ("Meet the Parents"); the film grossed $78.9 million worldwide.
Re-collaborating with Stoller in 2010, Segel wrote and co-produced the film "Get Him to the Greek," where Jonah Hill and Russell Brand reunited as co-stars in a spin-off of "Forgetting Sarah Marshall."  The film grossed $88.3 million worldwide and won the Teen Choice Award for Choice Movie: Comedy.  In 2011 Segel joined Cameron Diaz and Justin Timberlake as co-star in the comedy film "Bad Teacher," which has gone on to make over $200 million worldwide. Read more