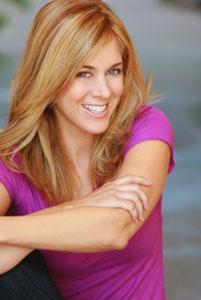 By Annie Wood
Dear Hollywood,
I woke up at four o'clock in the morning today with a rant about you that I wanted to share. I share it because I don't wish to hold the resentment inside and grow bitter because bitter doesn't age well and it tastes icky.
Now, I know that you know that I love you. You, being my place of birth and all. I also know that you know that you go hand-in-hand with showbiz and that has been a huge part of my life since the get go.  
With that said…. Read more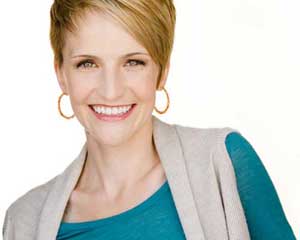 Written by Dallas Travers, CEC
Do you ever catch yourself wishing you could stop shlepping all over town to auditions and just wait for the offers to roll in instead? Like Halle Berry or Tom Hanks or even lesser known actors who go straight to producers?
Well, perhaps that shift could start with you.
What if you started to treat your career with the respect you wish others felt for you? I bet if you did, you'd start to feel more empowered and less at the whim of your next audition. I want to help you be in charge of your career sooner rather than later.
So, let's get to it. Read more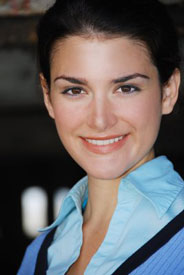 Written by Theresa Pickett
Before moving from a small town to a major market, serious actors need to make a business plan. Three main points are clear. First, get finances in order before the move. Next, create a budget to follow after the move. Finally, as you build your talent and expertise, maximize your potential in your small town before you jump into a large market. While moving across the county, use strategic thinking and planning to get the most opportunities from your big chance.
Budgeting For An Actor's Expenses
Before moving to a major city, become financially savvy. New York and Los Angeles have a way of creating debt for people who strive to make financially smart decisions. Reduce your debt before moving. Develop a plan for becoming debt free. If you have $3000 in debt, and have decided to move to Hollywood in six months, you need to put about $500 toward your debt each month. Begin by cutting back on expenses. Stop purchasing fast food, cigarettes, and alcohol, as an actor's body is an instrument. Reduce your cost of living by getting a roommate. Save an emergency fund, which would help you survive for three months if you lost your job and landed no major acting work after the big move. While cutting back on your expenses, supplement your income with a side job to pay for your move in cash. Read more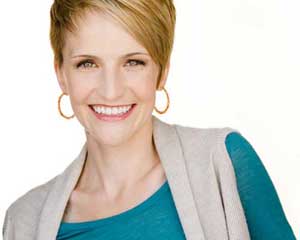 Written by Dallas Travers, CEC
Sometimes a big goal like snagging the lead in a feature film or or stepping out onto a Broadway stage can be so intimidating and exciting that we lock our view onto our target and forget to look up every once and awhile to see what's going on outside of our goal.
Truth be told, you'll be spending lot more time on the journey to your goal than in the actual final destination. Think about how much research, rehearsal, time and effort culminates in a 90 second Oscar speech. How many hours of writing, filming and editing go into a 30 minute episode of your favorite TV show? The trick is to learn to find fulfillment in the process and appreciate and reward yourself for all the hard work you're putting in.
Here are four simple ways to enjoy the ride without taking a detour. Read more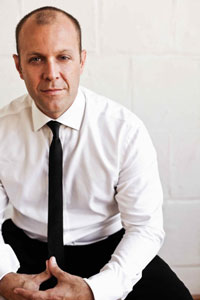 Written by Douglas Taurel
There is incredible power as a performer when you make the choice to start creating and producing your own projects. Through creating his own projects, Douglas has been reviewed by the New York Times, received 5 stars for his performance at the Edinburgh Fringe, gain significant film exposure at film festivals, strengthen his resume and found that many doors have opened that otherwise would not have been. He has been able to build a massive network of like-minded actors, directors and writers who share his same vision.
"When you begin networking with your fellow artist, you help and pull each other up in the business, and that is power," said Douglas. 
Douglas Taurel is currently developing a solo show based on actual stories and accounts from soldiers' letters spanning from the Civil War through the war in Afghanistan. And the director who he is collaborating with was referred to him by an actress from one of his last projects. And through creating his solo show, Douglas has been able to craft imaginative characters and use them at auditions. In fact, he was accepted into Kathleen Turner's Master Acting class by auditioning with a monologue from his solo show. Read more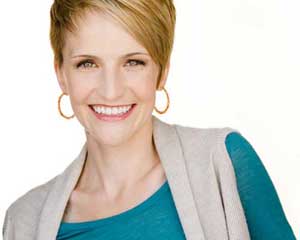 Written by Dallas Travers, CEC
So, you've figured out your goals. You've got your to-do list down. Your ducks are in a row. But you feel overwhelmed. Or you don't know where to start. And you freeze.
Sound familiar?
Well, let me suggest a genius tool I've discovered courtesy of Sark, author and creator of the well-known How to be an Artist poster.
Sark talks candidly in her book, The Bodacious Book of Succulence, about how she got all 11 of her books written and her company started using a get-it-done formula she calls "micromovements".
It's a brilliant way to break your big goals down into tiny little steps that are much easier to accomplish. Let me walk you through it… Read more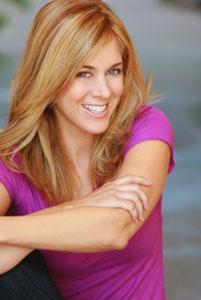 By Annie Wood
I've been acting and writing since I was knee-high to a grasshopper. I will always be an actress and writer, even when I'm not working I will still be… working. It's ingrained into my being. When I say that I'm a Lifer, that's what I mean.
But I also mean something else. That something else is the part that I encourage you now to be.
A Lifer meaning someone who lives their life.
I remember when I first went to an actor party and I noticed that we were all reciting our resumes to anyone within ear shot and discussing our auditions and bookings and complaining about how slow it was and how crappy our agents were. I got caught up in all of this banter at the time because this is what we did when we were amongst our fellow thespians. Read more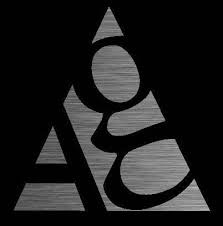 When people ask me where to go to print their headshots, I always say Argentum. They've been my 'go-to' place for headshots for a while now and I even rated them as Daily Actor's #1 place in L.A. for headshot printing. They always have the best quality prints for a reasonable price and their customer service has always been great.
The company recently did an upgrade to their prints with something called, New Premium Digital Prints. And they look fantastic!
I got a chance to compare my headshot which was printed earlier this year with the new technology and man, what a difference. The colors pop off the print. They are deeper and richer, almost like looking at an HDTV version of your headshot. Read more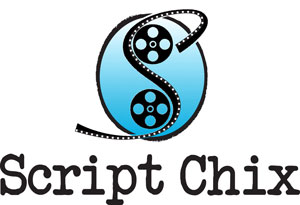 It seems that nowadays everyone is a hyphenate. Director-Producer. Actor-Director. Actor-Producer. Writer-Director. There's also one that's starting to creep up more and more: Actor-Writer.
In recent years, the business of Hollywood has changed. Everything from cord-cutting to piracy, media consolidation, and an overall downed economy, has the studios and networks tightening their belts. In just a few short years, we've gone from being able to make a living off of one perfectly honed craft to having to be a jack-of-all-trades in order to make ends meet. Just as feature film writers have started jumping mediums, – expanding into television, graphic novels, video games, and blogging – Actors have started exploring their options as well.
For the biggest names in acting, producing is a logical step. Mark Wahlberg, Leonardo DiCaprio, and Brad Pitt all have production companies producing films that extend far beyond the scope of their acting. Drew Barrymore and Reese Witherspoon got in the producing game to find star vehicles for themselves, while also championing smaller, indie films.  Being a producer allows them more creative control in choosing projects and characters they wish to play. Read more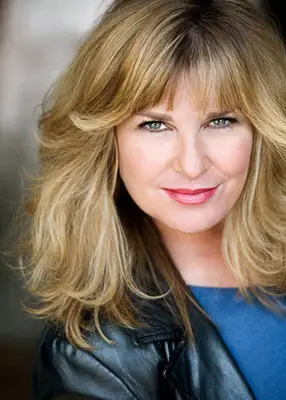 Written by Amy Lyndon, Founder & CEO of The Lyndon Technique
On my way back from an audition last week it occurred to me that I spent the better part of my 20's and 30's uttering the phrase, "It's not fair." I was so busy looking at the success of other actors that I didn't realize that it was actually chipping away at my confidence and self-esteem.
Once an actor figures out that the only career that makes sense is to be an actor, they come to realize that it's not a 9 – 5 job, instead they have to build something out of nothing and it's up to them to make that career happen. Most of us weren't born with a silver spoon in our mouth and we oftentimes look to those that have had a seemingly easy road with envy. Well, the truth is, success is never an easy road however you slice it. Everyone's journey is different. Once you start comparing yourself to another person you are sure to have major disappointments and depression.
I have since learned that it's more fulfilling to be inspired by the success of others then to wish that you had their career. The truth is – you never know about another person until you walk in their shoes. So what if your journey is hard. Anything worth having is hard. Seriously, if it were easy, everyone would be doing it. Read more