'NCIS' Star Barrett Foa on Spending His Summer Break Doing an Off-Broadway Play: "This is my vacation"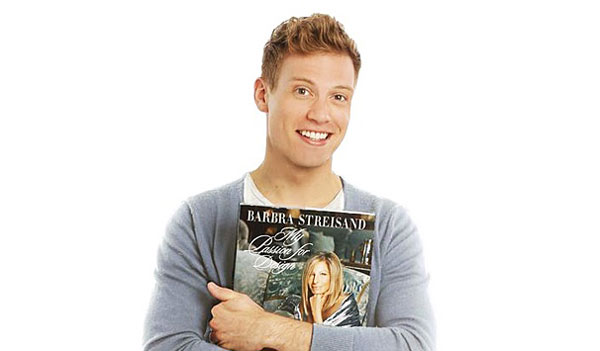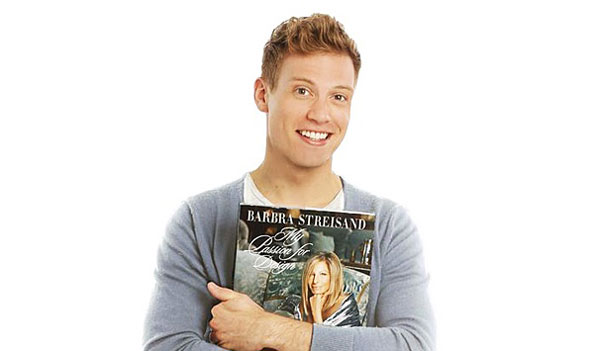 After shooting 24 episodes of NCIS: Los Angeles a season, most actors would take a break once production has wrapped. A few might do a small movie role or a commercial, but nothing that would take up too much into their off-time. Not many would do what Barrett Foa is doing though — spending his break performing a one-man show in New York, Buyer & Cellar, at the Barrow Street Theatre. But as he tells the Associated Press, there isn't any other way he'd rather be spending his summer.
Foa has a long history of acting on stage, but Buyer & Cellar marks his first New York stage role since 2008. Though the New York native and Broadway vet has performed in productions in much bigger venues than the 199-seat theater, he is looking forward to testing his skills as an actor. He points out, "This is my vacation. It's a huge challenge and nothing like anything I've ever gotten or probably ever will do."
Naturally, his NCIS co-stars thought he was crazy. He says, "LL Cool J and Chris O'Donnell both said, 'What are you thinking?' It's such a crazy challenge and that's how you grow."
However, Foa has a particular television actor in mind whose career choices he is trying to mirror. He reveals, "Basically my goal in life is to be David Hyde Pierce — go to Hollywood, make some money, come back and just win some Tony Awards. This is part of the whole steppingstone process."
http://www.dailyactor.com/wp-content/uploads/2016/02/alicia-Vikander-Ex-machina.jpg
Alicia Vikander on the Her First Trip to L.A. and the Acting Tip 'Ex-Machina' Director Alex Garland Gave Her
"You [get immersed in] a film and of course you think that that is it. And then you go away and you read a new script and you have a new crush" - Alicia Vikander
http://www.dailyactor.com/actors-on-acting/alicia-vikanderacting-tip-ex-machina-director-alex-garland-gave-her/
http://www.dailyactor.com/wp-content/uploads/2016/02/Channing-Tatum-Hail-Caesar.jpg
Channing Tatum Talks 'Hail, Caesar!': "I've been beating on the Coens' door for years, man"
"It's the most I've ever prepped for a six-minute section in a movie." - Channing Tatum
http://www.dailyactor.com/actors-on-acting/channing-tatum-hail-caesar-tap-dancing/
http://www.dailyactor.com/wp-content/uploads/2016/01/Isidora-Goreshter-Shameless-audition.jpg
Isidora Goreshter Remembers Her Audition for 'Shameless'
Goreshter recently recalled that her audition for the 'Shameless' was by far her worst ever.
http://www.dailyactor.com/actors-on-acting/isidora-goreshter-audition-for-shameless/
http://www.dailyactor.com/wp-content/uploads/2016/01/Sutton-Foster-Younger.jpg
Sutton Foster: "Sometimes I won't even find a character until I put on the costume"
"I never had grand aspirations to be a movie star, to be famous or to be on TV. The theater was what I wanted." - Sutton Foster
http://www.dailyactor.com/actors-on-acting/sutton-foster-younger-character-costume/
http://www.dailyactor.com/wp-content/uploads/2016/01/Paul-Giamatti-Billions.jpg
Paul Giamatti on Building His Career: "I was always willing to just go, 'OK, sure, I'll do that'"
"I've done everything an actor can do except porn and performing in an amusement park" - Paul Giamatti
http://www.dailyactor.com/actors-on-acting/paul-giamatti-billions-building-an-acting-career/