MTC Announces Full Casting for Terrance McNally's 'Golden Age'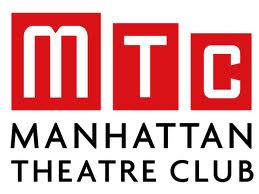 Manhattan Theatre Club's upcoming production of Golden Age, the new play by four-time Tony Award winner Terrence McNally and directed by Tony Award winner Walter Bobbie, has announced its full cast.
The show will star Tony Award winner Richard Easton (The Invention of Love), Dierdre Friel (Dogfight), Coco Monroe (New York debut), two-time Emmy and two-time Tony Award winner Bebe Neuwirth (Chicago,), Emmy Award nominee Lee Pace ( "Pushing Daisies"), Ethan Phillips (November), Lorenzo Pisoni (Humor Abuse), Will Rogers (Unnatural Acts), and Eddie Kaye Thomas (The Submission).
Lee Pace is wonderful so this is definitely something I'd like to check out.
The limited engagement of GOLDEN AGE will begin previews Tuesday, November 13 and open Tuesday, December 4 at MTC at New York City Center – Stage I (131 West 55th Street).
Here's the synopsis: Its opening night of Vincenzo Bellini's (Emmy Award nominee Lee Pace) new opera I Puritani in Paris, and the Italian composer is determined to win the adulation of not only his audience, but his colleagues and rivals as well. When the curtain falls, will a thunderous ovation cement his prominence? Or has Bellini unwittingly composed his own swan song?
Blending 21st century language with the timeless beauty of 19th century bel canto opera, Terrence McNally's new play, portrays the final act of an artist whose desire for greatness has eclipsed all else.
http://www.dailyactor.com/wp-content/uploads/2016/02/alicia-Vikander-Ex-machina.jpg
Alicia Vikander on the Her First Trip to L.A. and the Acting Tip 'Ex-Machina' Director Alex Garland Gave Her
"You [get immersed in] a film and of course you think that that is it. And then you go away and you read a new script and you have a new crush" - Alicia Vikander
http://www.dailyactor.com/actors-on-acting/alicia-vikanderacting-tip-ex-machina-director-alex-garland-gave-her/
http://www.dailyactor.com/wp-content/uploads/2016/02/Channing-Tatum-Hail-Caesar.jpg
Channing Tatum Talks 'Hail, Caesar!': "I've been beating on the Coens' door for years, man"
"It's the most I've ever prepped for a six-minute section in a movie." - Channing Tatum
http://www.dailyactor.com/actors-on-acting/channing-tatum-hail-caesar-tap-dancing/
http://www.dailyactor.com/wp-content/uploads/2016/01/Isidora-Goreshter-Shameless-audition.jpg
Isidora Goreshter Remembers Her Audition for 'Shameless'
Goreshter recently recalled that her audition for the 'Shameless' was by far her worst ever.
http://www.dailyactor.com/actors-on-acting/isidora-goreshter-audition-for-shameless/
http://www.dailyactor.com/wp-content/uploads/2016/01/Sutton-Foster-Younger.jpg
Sutton Foster: "Sometimes I won't even find a character until I put on the costume"
"I never had grand aspirations to be a movie star, to be famous or to be on TV. The theater was what I wanted." - Sutton Foster
http://www.dailyactor.com/actors-on-acting/sutton-foster-younger-character-costume/
http://www.dailyactor.com/wp-content/uploads/2016/01/Paul-Giamatti-Billions.jpg
Paul Giamatti on Building His Career: "I was always willing to just go, 'OK, sure, I'll do that'"
"I've done everything an actor can do except porn and performing in an amusement park" - Paul Giamatti
http://www.dailyactor.com/actors-on-acting/paul-giamatti-billions-building-an-acting-career/