'Honeymoon in Vegas' Planning Spring 2013 Broadway Opening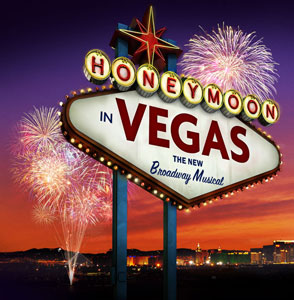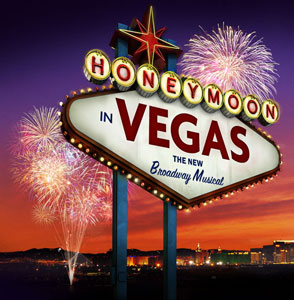 Tony Danza will headline the new musical, Honeymoon in Vegas, that will open on Broadway in the spring of 2013. The opening will follow a premiere this November in Toronto.
Based on the film of the same name, the show will feature music and lyrics by Tony Award-winner Jason Robert Brown and a book by Andrew Bergman (director and screenwriter of the film). Gary Griffin (The Color Purple) will direct.
The musical tells the story of Jack Singer, a regular guy with an extreme fear of marriage. When his girlfriend Betsy puts the pressure on, Jack finally pops the question and they head to Sin City for a whirlwind wedding weekend. But when Vegas wise guy Tommy Korman catches a glimpse of the stunning bride-to-be, and notices her uncanny resemblance to his late wife, he does everything possible to break up the romance and get his own second chance at love.
At this time, no other casting has been announced.  
Danza is mostly known for his starring roles on the beloved long-running series Taxi and Who's the Boss?, among many others, for which he received an Emmy and four Golden Globe nominations). He appeared on Broadway and in Las Vegas as Max Bialystock in Mel Brooks' hit musical The Producers, and received acclaim on Broadway as Eddie in the 1997 production of A View from the Bridge and Rocky in Kevin Spacey's production of The Iceman Cometh.
http://www.dailyactor.com/wp-content/uploads/2016/02/alicia-Vikander-Ex-machina.jpg
Alicia Vikander on the Her First Trip to L.A. and the Acting Tip 'Ex-Machina' Director Alex Garland Gave Her
"You [get immersed in] a film and of course you think that that is it. And then you go away and you read a new script and you have a new crush" - Alicia Vikander
http://www.dailyactor.com/actors-on-acting/alicia-vikanderacting-tip-ex-machina-director-alex-garland-gave-her/
http://www.dailyactor.com/wp-content/uploads/2016/02/Channing-Tatum-Hail-Caesar.jpg
Channing Tatum Talks 'Hail, Caesar!': "I've been beating on the Coens' door for years, man"
"It's the most I've ever prepped for a six-minute section in a movie." - Channing Tatum
http://www.dailyactor.com/actors-on-acting/channing-tatum-hail-caesar-tap-dancing/
http://www.dailyactor.com/wp-content/uploads/2016/01/Isidora-Goreshter-Shameless-audition.jpg
Isidora Goreshter Remembers Her Audition for 'Shameless'
Goreshter recently recalled that her audition for the 'Shameless' was by far her worst ever.
http://www.dailyactor.com/actors-on-acting/isidora-goreshter-audition-for-shameless/
http://www.dailyactor.com/wp-content/uploads/2016/01/Sutton-Foster-Younger.jpg
Sutton Foster: "Sometimes I won't even find a character until I put on the costume"
"I never had grand aspirations to be a movie star, to be famous or to be on TV. The theater was what I wanted." - Sutton Foster
http://www.dailyactor.com/actors-on-acting/sutton-foster-younger-character-costume/
http://www.dailyactor.com/wp-content/uploads/2016/01/Paul-Giamatti-Billions.jpg
Paul Giamatti on Building His Career: "I was always willing to just go, 'OK, sure, I'll do that'"
"I've done everything an actor can do except porn and performing in an amusement park" - Paul Giamatti
http://www.dailyactor.com/actors-on-acting/paul-giamatti-billions-building-an-acting-career/