What a Feeling? 'Flashdance – The Musical' to Open on Broadway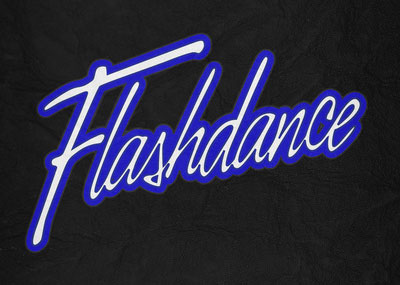 Flashdance – The Musical, the stage adaptation of the 1983 hit movie, will dance its way on Broadway in August 2013 with a theater, dates and casting to be announced. 
As previously announced, Flashdance will launch a separate national touring company in January 2013 at the Heinz Hall in Pittsburgh, the steel town that serves as the musical's setting, and will continue to play over 25 markets in North America.
The musical has been substantially rewritten and completely restaged under its new producing team following its London world premiere. The show features a book by Tom Hedley (co-writer of the original screenplay with Joe Eszterhas), and Robert Cary, music by Robbie Roth, lyrics by Robert Cary and Robbie Roth and direction and choreography by Sergio Trujillo (Jersey Boys, Memphis). It will be produced by Steven Baruch, Tom Viertel, Marc Routh, Richard Frankel, Terri and Timothy Childs, Transamerica with executive producer Tom Hedley in association with Paramount Pictures.
On behalf of the producers, Marc Routh said: "We are thrilled to be bringing Flashdance to Broadway. The new work we've already seen Sergio create in the studio is downright brilliant. He's come up with new ways of storytelling through dance that bring you immediately to the heart of this iconic story of a girl with a dream in a way I've never seen. And we all remember where we were when we first heard these hit songs, they bring you back to a place in time. But what's also exciting is how sixteen new original songs fit so seamlessly into the score, and will surely become standards of their own. We can't wait to for audiences to embrace this new musical across the country on tour and then in the separate flagship production on Broadway."
Flashdance tells the inspiring and unforgettable story of Alex Owens, a working-class girl from Pittsburgh with a dream of becoming a professional dancer. She works by day as a steel mill welder, and a bar dancer at night while aspiring to be accepted at a prestigious ballet academy. When Alex catches the eye of her boss Nick Hurley, their romance shows her the meaning of love and drives her ambition to pursue her dream.
The original Paramount Pictures film was a worldwide smash hit that became a pop culture phenomenon, grossing over $150 million and featuring a Grammy Award-winning soundtrack. The musical features a score including the hit songs from the movie, all of which became Top Ten hits on the radio around the world  including the Academy Award-winning title song "Flashdance – What a Feeling," "Maniac," "Gloria," "Manhunt," "I Love Rock & Roll." In addition to these hits, 16 brand new original songs have been written for the stage by Robbie Roth and Robert Cary.
http://www.dailyactor.com/wp-content/uploads/2016/06/jeff-bridges-hell-or-high-water.jpg
Jeff Bridges on Creating a Character, 'Hell or High Water' and Playing The Dude
"I use elements of myself—I see my parallels with a character—and find similar things in my own personality." - Jeff Bridges on Creating a Character
http://www.dailyactor.com/actors-on-acting/jeff-bridges-creating-a-character/
http://www.dailyactor.com/wp-content/uploads/2016/07/benjamin-bratt-actor.jpg
Benjamin Bratt: "For as limiting as the opportunities are for actors and actresses of color I've been very blessed"
"...it's dangerous to keep going down the same artistic path." - Benjamin Bratt
http://www.dailyactor.com/actors-on-acting/benjamin-bratt-ive-been-very-blessed/
http://www.dailyactor.com/wp-content/uploads/2016/07/watch-keegan-michael-key-explain.jpg
Watch: Keegan-Michael Key Explains Why "Improv actors are at war together"
Check out Key's points on why it's so important for improv actors to have each others' backs in the clip above.
http://www.dailyactor.com/actors-on-acting/keegan-michael-key-improv-actors-at-war-together/
http://www.dailyactor.com/wp-content/uploads/2016/07/norman-reedus-actor.jpg
Norman Reedus on Acting: "If it's something you really want, you have to roll with the rejection"
Norman Reedus is a fan-favorite star on The Walking Dead and was in the cult favorite film The Boondock Saints. However, in the dozen years between those two gigs Reedus had experienced ups and downs in his career and in many cases he was cast in very small roles in big movies or lead roles […]
http://www.dailyactor.com/actors-on-acting/norman-reedus-acting-rejection/
http://www.dailyactor.com/wp-content/uploads/2016/07/frank-grillo.jpg
Frank Grillo on Being Typecast: "I welcome it"
"I hear actors pooh-pooh the idea... people might see them as a certain thing. I welcome it" - Frank Grillo on Typecasting
http://www.dailyactor.com/actors-on-acting/frank-grillo-on-typecasting/