'Annie' Has Found Her Warbucks in Australian Star, Anthony Warlow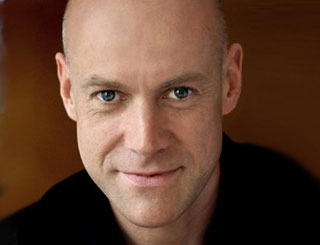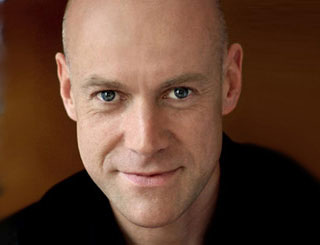 Anthony Warlow, who is being hailed as 'Australia's preeminent musical theatre and opera star' will make his Broadway debut as billionaire Daddy Warbucks in the new production of Annie. 
Warlow is currently playing Daddy Warbucks in the Australian production at Melbourne's Regent Theatre. 
"I'm having a great time playing Oliver Warbucks here in the Australian production and have always loved Broadway and New York City," Warlow said, "so I am delighted to finally make my Broadway debut at the great Palace Theatre and in the exciting new production of this wonderful musical.  I look forward to working with the talented James Lapine and his fantastic cast and creative team."
Warlow made his music debut with the Australian Opera at the age of 19 in Benjamin Britten's A Midsummer Night's Dream. Being awarded the Joan Sutherland Scholarship enabled him to further his career in opera, with roles in The Magic Flute, La Bohème, Tosca, Otello, The Tales of Hoffman (with Dame Joan Sutherland), Romeo and Juliet and Don Giovanni.
His musical theatre career began in 1985 with the London National Theatre's production of Guys and Dolls.  He created the role of Enjolras in the Australian production of Les Miserables, a performance which won him a place on the Grammy Award-winning International Cast recording. Other productions include The Secret Garden, Man of La Mancha, My Fair Lady, Grease the Arena Spectacular, A Little Night Music, and a healthy catalogue of Gilbert & Sullivan's comic operas.
Warlow's performance in the title role of The Phantom of the Opera (1990 and 2007-2009), set the seal on his status as Australia's premier stage performer.  He received the prestigious Advance Australia Award for Contribution to Music Theatre in 1991 for his performance, Gold and Platinum sales of his solo albums and in 1998 Anthony was honored by the nation and the National Trust being elected a Living National Treasure.
His concert performances include sharing the stage with Australia's Symphony Orchestras, as well as the London Philharmonic Orchestra.  In 2011, he created the role of Dr.Yurii Zhivago in the Australian premiere production of Doctor Zhivago: the Musical, based on the Nobel Prize winning novel by Boris Pasternak, with a score by Lucy Simon (The Secret Garden). Warlow was thrilled to be asked to help celebrate the 25th Anniversary of The Phantom of the Opera at London's Royal Albert Hall in October of last year.
Two-time Tony Award® winner Katie Finneran stars as Miss Hannigan and 11-year-old Lilla Crawford (Billy Elliot) will star as Annie, with Emily Rosenfeld as Molly, the littlest orphan; Tyrah Skye Odoms as Kate, the next-to-littlest orphan; Junah Jang as Tessie, the cry-baby orphan; Georgi James as Pepper, the toughest orphan; Madi Rae DiPietro as July, the quietest orphan and Taylor Richardson as Duffy, the biggest orphan.  Jaidyn Young will be the standby for the roles of Annie, Pepper, Duffy and July.  Richardson will understudy the role of Annie.   Additional casting will be announced soon.
Annie opens November 8 at the Palace Theatre (1567 Broadway at 47th Street).  Previews begin October 3.
http://www.dailyactor.com/wp-content/uploads/2016/02/alicia-Vikander-Ex-machina.jpg
Alicia Vikander on the Her First Trip to L.A. and the Acting Tip 'Ex-Machina' Director Alex Garland Gave Her
"You [get immersed in] a film and of course you think that that is it. And then you go away and you read a new script and you have a new crush" - Alicia Vikander
http://www.dailyactor.com/actors-on-acting/alicia-vikanderacting-tip-ex-machina-director-alex-garland-gave-her/
http://www.dailyactor.com/wp-content/uploads/2016/02/Channing-Tatum-Hail-Caesar.jpg
Channing Tatum Talks 'Hail, Caesar!': "I've been beating on the Coens' door for years, man"
"It's the most I've ever prepped for a six-minute section in a movie." - Channing Tatum
http://www.dailyactor.com/actors-on-acting/channing-tatum-hail-caesar-tap-dancing/
http://www.dailyactor.com/wp-content/uploads/2016/01/Isidora-Goreshter-Shameless-audition.jpg
Isidora Goreshter Remembers Her Audition for 'Shameless'
Goreshter recently recalled that her audition for the 'Shameless' was by far her worst ever.
http://www.dailyactor.com/actors-on-acting/isidora-goreshter-audition-for-shameless/
http://www.dailyactor.com/wp-content/uploads/2016/01/Sutton-Foster-Younger.jpg
Sutton Foster: "Sometimes I won't even find a character until I put on the costume"
"I never had grand aspirations to be a movie star, to be famous or to be on TV. The theater was what I wanted." - Sutton Foster
http://www.dailyactor.com/actors-on-acting/sutton-foster-younger-character-costume/
http://www.dailyactor.com/wp-content/uploads/2016/01/Paul-Giamatti-Billions.jpg
Paul Giamatti on Building His Career: "I was always willing to just go, 'OK, sure, I'll do that'"
"I've done everything an actor can do except porn and performing in an amusement park" - Paul Giamatti
http://www.dailyactor.com/actors-on-acting/paul-giamatti-billions-building-an-acting-career/